Strange Asks Court to Rewrite Alabama's Sodomy Law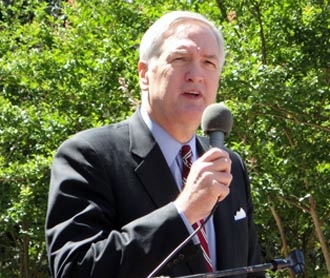 By Lee Hedgepeth
Alabama Political Reporter
MONTGOMERY – The Alabama Legislature's inability to react in the wake of Lawrence v. Texas, a 2003 US Supreme Court opinion declaring all laws prohibiting private, consensual sexual acts between adults unconstitutional, may prove fatal to the prosecutions of those accused of serious sexual misconduct throughout the State.
In the first Alabama court opinion addressing the State's anti-sodomy statute since Lawrence, the Alabama Court of Criminal Appeals last week in Williams v. State held the entire law unconstitutional on its face:
"In light of the United States Supreme Court's holding in Lawrence, we conclude that 13A-6-65(a)(3) is unconstitutional and that the circuit court erred in denying Williams's motion for a judgment of acquittal. Therefore, we reverse the circuit court and render a judgment in favor of Williams."
DeWayne Williams, the man acquitted by the Court of Criminal Appeals, had been charged and convicted of sodomy and served a year in jail, never being able to put forward a defense of consent – as constitutionally required by Lawrence – due to the Alabama anti-sodomy law's broad wording. Passed in the 1970s, its provisions made clear that sodomy was illegal in the State whether or not the act was consensual.
Williams maintains that the sexual encounter for which he was charged was consensual. The State, though – and the victim, according to the opinion – maintained the opposite.
That distinction, though, between consensual sexual acts and rape, is one that Alabama's anti-sodomy statute did not make, and one that the Alabama legislature has failed to enact into law since the High Court's decision in 2003 outlawing statutes without such distinction.
Due to that inaction, the State of Alabama will not have an opportunity to retry Williams, or others they have prosecuted under the unconstitutional statute.
Indeed, because no constitutional ban on non-consensual sodomy has been passed by the Alabama Legislature in light of Lawrence v. Texas, all convictions under the law since 2003 can now be challenged, including those of heinous, clear cut offenders deemed guilty by a jury of oral or anal rape.
This point has been conceded by Alabama Attorney General Luther Strange, who is asking the Court of Criminal Appeals to revisit the issue, though the legal grounds for the appeal seem shaky, if not altogether unrealistic.
In his office's press release on the matter, AG Strange does, however, point to an excellent example of the ramifications of legislative inaction the wake of the 2003 ruling.
"The impact of the Williams decision is illustrated by the case of Thomas Gilbert, which is also currently pending before the Court… The 54-year-old Gilbert gave enough alcohol to a teenage boy to render him severely drunk and then had sex with the teenager without his consent. If Williams stands, Gilbert's conviction will also be reversed, even though the sex was nonconsensual, and Gilbert will not have to register as a sex offender… That is why I intend to ask the Court of Criminal Appeals to reconsider its decision," the Attorney General's statement said.
While AG Strange is correct about the imminent reversal of Gilbert's conviction – and others like him – due to double jeopardy considerations, it seems unlikely that the Court of Criminal Appeals will revise their decision.
As the Alabama Political Reporter relayed when the decision was rendered, the Court of Appeal's per curiam opinion overturning Williams' conviction criticized the State's attorneys for advancing the very argument Strange is now asking the court to reconsider, explicitly rejecting its legal basis and condemning the State for asking that the court "amend the Alabama Code to make it constitutional."
"The State urges this Court to hold that the statute now requires, as an element of the crime, that any sexual act charged under 13A…(3) must have been committed without the consent of the victim," the Court of Appeals opinion in Williams v State said.
"The State suggests we accomplish this by striking down the unconstitutional language… and remanding the case for a new trial. The Alabama Supreme Court, however, has stated: "As the judicial branch of government, this court can only interpret the law. Therefore, we will not, as the State urges us to do on appeal, amend the Alabama Code to make it constitutional."
That portion of the court's opinion mirrored wording in the brief of lawyer Bryan Stevenson, director of the Equal Justice Initiative, on behalf of Williams in the case.
"Because Section 13A…(3) is facially invalid, it cannot be redrafted by this Court so that it comports with the constitutional requirements of Lawrence v. Texas. Under state and federal law, courts are prohibited from redrafting a law so that it comports with constitutional requirements. Ex Parte Perkins, noting that courts should refrain from making policy decisions because the judicial branch of government can only interpret the law."
AG Strange's press release, though, argued the court should revisit the case to do just that.
"The Williams decision leaves all Alabamians less protected from nonconsensual sex and potentially calls into question numerous past convictions," Strange said. "That is why I intend to ask the Court of Criminal Appeals to reconsider its decision."
From the Court of Appeal's earlier decision, it seems much more likely they will not revisit the issue, as they seem in line with the legal view of EJI, the nonprofit representing Williams.
"Courts may not legislate," EJI's brief said, "even if, as the State suggests in its brief, failing to legislate may leave a gap in a state's criminal code. The Alabama Supreme Court has repeatedly held that '[such] questions of propriety, wisdom, necessity, utility, and expediency are exclusively for the Legislature to determine and are matters with which the courts have no concern.'"
The Alabama Legislature, under both Democratic and GOP rule, has now had over a decade to address the legal problems arising with the statute since Lawrence was decided in 2003. Despite that amount of time, though, no action has been taken, and the State is now reaping the legal consequences.
So, until Alabama's legislative body acts, all forms of sodomy, wanted or unwanted, are now legal under state law, giving birth to a problem which needs a solution of "wisdom, necessity, utility, and expediency," not another decade of inaction.
The Attorney General is expected to file his request for a rehearing by the end of next week.
"We're not going to get a do-over:" Alabama health officer on Thanksgiving and COVID-19
There were 1,427 hospitalized COVID-19 patients in Alabama on Monday, the most since Aug. 11.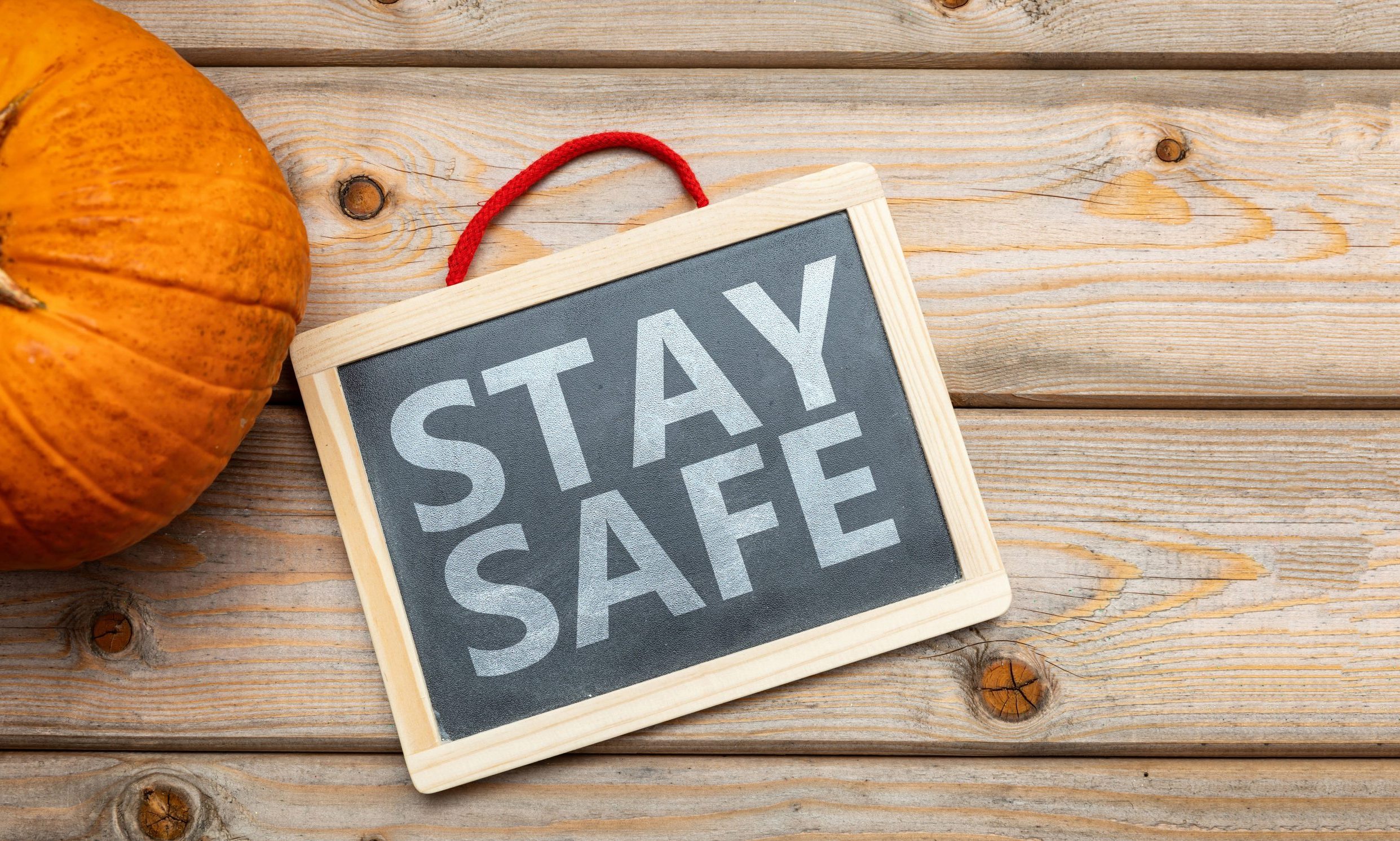 Alabama State Health Officer Dr. Scott Harris on Monday pleaded with the public to avoid gatherings over Thanksgiving as COVID-19 continues to surge in Alabama and hospitals statewide are filling with coronavirus patients. 
"We don't want this to be the last ever Thanksgiving for someone in your family, like your parents or your grandparents," Harris said during a press conference Monday. 
Harris said Alabama's numbers aren't headed in the right direction and more than 230,000 Alabamians — roughly 4 percent of the state's population — have been infected by the coronavirus. 
"We are adding a couple of thousand new cases a day, at least, that we are aware," Harris said. "This is a time for people to be vigilant. This is a time to be careful and to think about what you're going to be doing." 
Alabama added 1,574 new coronavirus cases on Monday, and the state's 14-day average for new daily cases was at a record high 2,087. In the last two weeks, the state has added 29,223 cases, the most cases in any two week period since the pandemic arrived in Alabama in March.
There were 1,427 hospitalized COVID-19 patients in Alabama on Monday. The last time so many were hospitalized in the state was on Aug. 11, during Alabama's summer surge. 
Harris said that he and his wife will be staying home for Thanksgiving instead of having his family's regular large, intergenerational gathering. What happens with Alabama's COVID-19 numbers over Thanksgiving will impact what the state's December holiday and Christmas season will look like, Harris said. 
"Are we gonna be here a month from now trying to have the same conversation? I really, really hope not," Harris said. 
Dr. Mary McIntyre, the Alabama Department of Public Health's chief medical officer, said during the briefing that her home usually sees between 15 and 20 family members arriving for Thanksgiving. They've limited this year's Thanksgiving to three additional people from out of their household, for a total of seven people, she said.
Everyone must wear masks and have temperatures checked at the door, she said. 
Everyone will be seated six feet from one another and a Zoom video conference will be set up for those family members who won't be attending in person, McIntyre said. They'll use disposable plates, cups and utensils and have the ability, weather permitting, to eat outdoors.
"If we want to live to see another Thanksgiving, and I do, that it may mean stepping back this Thanksgiving and really limiting the number of people, and some of the things that we do," McIntyre said. "Now is not the time to get out to do Black Friday shopping." 
Dr. Kierstin Kennedy, UAB's chief of hospital medicine, in a separate press briefing Monday echoed concern over the possibility of spikes following Thanksgiving and Christmas if the public doesn't do what's needed to keep themselves and others safe.
"We are very much worried about the potential spike in numbers. We've also seen some of our own staff getting sick," Kennedy said. "And unfortunately that's not been at work. It's been because we are just like you. We're tired. We're lonely. We want to try to socialize, and some of us have let our guards down and, as a result, have gotten sick."
Kennedy said while there's is concern over future spikes following the upcoming holidays "there is a way for all of us to help prevent that from happening."
Kennedy said when Gov. Kay Ivey first issued her statewide mask order and social distancing requirements, the public masked up, businesses enforced the orders, and coronavirus numbers improved.
"It didn't get nearly as bad as we thought, and we are really hopeful that the community is going to come together and do that again for us," Kennedy said. "Because it's more than just not having enough space for the COVID patients. It's also those patients who do not have COVID that have other conditions. They rely on us for routine care, and we want to make sure that we're available to provide that."
Kenedy said UAB has an incredible group of staff members, who've proven themselves to be quite resilient, but that "the group is tired."
"We've been doing this every single day since March, and so as you can imagine, people are very tired. It's very emotional, especially as we see younger patients getting sick with this and getting sick in ways that we weren't expecting," she said.
Harris again urged the public to make smart decisions that will help slow the spread of coronavirus and save lives.
"Ladies and gentlemen, we're not going to get a do-over on this," Harris said. "This is a big national holiday, and we're in the middle of a pandemic, and our numbers are worse than they have ever been during this entire response. Please be careful. Please be safe. And please try to take care of those people who are most vulnerable."