Brett King Receives More Endorsements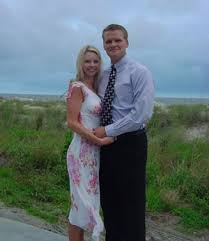 By Brandon Moseley
Alabama Political Reporter
On Wednesday, June 18 the Jefferson County Police Chiefs Association has officially endorsed GOP candidate Brett King in the Alabama Senate District 17 (SD17) Republican Primary Runoff to be held on July 15.  This follows endorsements by two of his Primary opponents.
Speaking on behalf of President A.C. Roper, the Jefferson County Police Chiefs Association spokesman Mike Walker stated, "The Jefferson County Police Chiefs Association has endorsed Brett King in the Republican run-off.  We need leaders representing us in Montgomery who are informed on the issues facing our criminal justice system, and who are willing to make the hard decisions necessary to ensure the safety of the public and to correct the problems in the state prison system that directly affect us all."
King said in a written statement that receiving this endorsement meant a great deal to him, "I am honored beyond measure to have been endorsed by the brave men and women across Jefferson County who selflessly serve our communities in law enforcement. These officers put their own safety on the line every single day to keep our families and loved ones safe and protect our towns and cities from those who wish to do us harm. Knowing that these men and women of law enforcement have chosen to stand behind me and support my campaign means more to me than I could ever put into words. I am grateful for the endorsement and support of the Jefferson County Police Chiefs Association," King said.
The King campaign has also landed the endorsements of two of his Republican Primary opponents.  Both Joe Cochran (Pinson City Councilman, and Adam Ritch (Combat Candidate Vet from Dora) have also thrown their support behind Brett King.
In response to the Joe Cochran announcement King said in a written statement, "The question on Joe Cochran's campaign T-shirts was simple. "Do you know Joe?" Well I did not know Joe Cochran before this race, but I feel blessed to have had the opportunity to visit with him and his lovely wife June throughout this campaign. Joe has been a true servant to the Palmerdale and Pinson areas ever since he moved there. In particular, his tireless work with the Pinson City Council and the Education Foundation is making a difference. I appreciate the political courage he is now showing by giving me his personal endorsement. 1,466 citizens voted for Joe in the primary, and I humbly ask each one of them to follow Joe's lead and join our team!"
Brett King is an attorney from Locust Fork.  King lives with his family on a 67 acre family farm in Locust Fork.
Brett King is running in the Republican Primary Runoff on July 15 against Trussville Realtor Shay Shelnutt.
Brett King's law firm, King & Green, LLC recently received the Business of the Year Award from the Blount-Oneonta Chamber of Commerce.
Alabama Senate District 17 is currently represented by Senator Scott Beason (R) from Gardendale.  The popular Senator Beason vacated his conservative senate district to run for Alabama's Sixth Congressional District where Rep. Spencer Bachus (R) from Vestavia is retiring after 11 terms in the U.S. Congress.  Beason came in third and failed to make the Republican Primary Runoff.
Print this piece
Jefferson County Health Department: Nursing homes can take in COVID-19 positive residents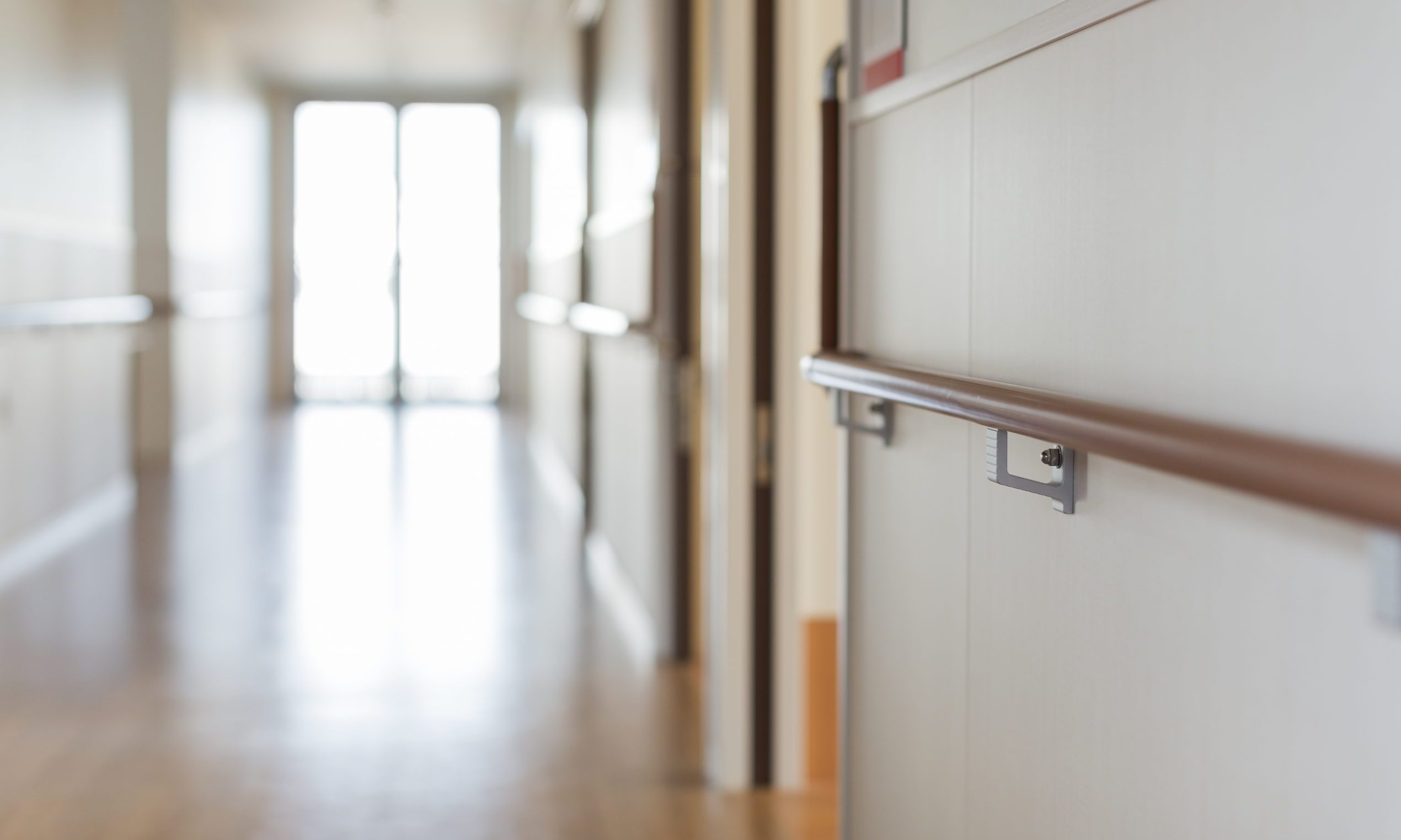 A letter from the Jefferson County Department of Health informed nursing homes that they can take in residents who have been treated for COVID-19 and still test positive for the virus if they meet certain requirements.
The letter, sent to Jefferson County nursing homes, reads that there is a "possibility that our hospitals will not have the capacity to care for a large number of patients infected with COVID-19, and the impact of COVID-19 on Long-Term Care Facilities that house our most vulnerable patients" as the reasoning behind why nursing homes can take in COVID-19 patients who still test positive for the virus. 
The criteria for accepting COVID-19 positive patients requires that the patients must meet two steps of criteria:
At least 3 days (72 hours) have passed since recovery, defined as resolution of fever without use of fever-reducing medications and improvement in respiratory symptoms (e.g., cough, shortness of breath); and

At least 7 days have passed since symptoms first appeared
The letter also says that patients who have tested positive for COVID-19 may return to a long-term care facility prior to the above criteria being met as long as the facility uses contact precautions as outlined in "Interim Infection Prevention and Control Recommendations for Patients with Suspected or Confirmed Coronavirus Disease 2019 (COVID-19) in Healthcare Setting."
The elderly and those with conditions that can weaken the immune system are considered the most at risk of serious illness and death from COVID-19.
John Matson, communications director for the Alabama Nursing Home Association (ANHA) said that this decision "goes against sound medical advice."
"For the past month, Alabama nursing homes have been doing everything they can to prevent COVID-19 from entering their buildings," Matson said. "Now, Jefferson County Health Officer Dr. Mark Wilson wants nursing homes to accept patients who have tested positive for COVID-19 even though they still exhibit symptoms and have not fully recovered.
"That decision goes against sound medical advice," Matson said. "Just last week, the American Medical Directors Association issued guidance stating that nursing homes should not admit a COVID-19 patient until the patient has two negative tests. Dr. Wilson's decision places nursing home residents, those vulnerable to COVID-19, in great danger."
The ANHA said two weeks ago that visitations at nursing home facilities will be restricted at Alabama nursing homes during the COVID-19 outbreak to prevent the spread of the disease and that nursing homes will follow the CDC guidelines for screening symptoms of COVID-19.
Matson said that nursing homes need resources to prevent the spread of COVID-19, not "orders from government officials to bring this horrible virus into the very place where our most vulnerable citizens live."
"While the health officer is concerned about the capacity of local hospitals to meet the demands posed by the COVID-19 crisis, he (Wilson) does not cite a single example of a local hospital that is currently experiencing a capacity problem," Matson said. "Our nursing homes are being stretched to the breaking point and not one penny of the money allocated by the federal government to fight this virus has made its way to a nursing home."
The JCDH issued a response to concerns surrounding the letter, saying they were endorsing existing guidance from the CDC, not giving orders to nursing facilities. 
"This letter was an endorsement, not a Public Health Order, of existing guidance issued from the Centers for Disease Control and Prevention (CDC)," the statement from JCHD said. "In this guidance, the CDC outlines a non-test-based strategy for when a person can be considered not to be infectious due to COVID-19 when there is limited ability for a local area to perform COVID-19 testing."
The JCDH said that patients who do test positive can return to their facilities if the facility follows guidance issued from the CDC with regard to personal protective equipment and appropriate isolation to protect all residents at the facility. If a nursing facility does not have the appropriate equipment to provide the requirements laid out in the CDC's guidelines, then there is no expectation that the facility should admit a COVID-19-positive patient. 
"COVID-19 cases continue to increase, and the peak need for hospital beds is expected around the 3rd week of April, and the JCDH is working with our community partners to allow for as many hospital beds as possible to care for what will be a much greater than usual number of patients seeking medical care. 
We want to do everything possible to allow Jefferson County to be able to provide high-quality care to all who need it; ultimately, we do not want a hospital to have to turn away any patient because of a lack of hospital beds."
There have been eight confirmed cases of COVID-19 in six Alabama nursing homes across the state. 
Statewide, Alabama nursing homes have reported eight confirmed cases of COVID-19 in six Alabama nursing homes. Two cases were reported at two separate nursing homes in Jefferson county. 
Print this piece