Strange Testifies In Senate Hearing About Obama Power Plant Restrictions
By Brandon Moseley
Alabama Political Reporter
Alabama Attorney General Luther Strange (R) testified about his opposition to costly new power plant restrictions being imposed by the Obama EPA during a Senate Hearing on Wednesday, June 18.
Attorney General Luther Strange told the Senate Subcommittee on Clean Air and Nuclear Safety that the EPA's proposed new rules are not only misguided but usurp regulatory authority vested in the states.  AG Strange testified, "EPA's proposed guidelines for existing power plant performance standards under Clean Air Act section 111(d) are simply the most recent example of the Federal Government usurping authorities properly delegated to the States."
Strange continued, "The defense of this proposal will be that the States have 'flexibility,' but providing the States with a narrow range of costly policy choices, which most of the States did not choose for themselves, does not provide any actual flexibility and still produces the same outcome—higher electricity prices and decreased generation."  "Repeating over and over the word 'flexibility' is not an adequate defense or adequate answer to the low-income consumers in my state, or any other state, who will ask why they must pay more to reduce CO2 emissions when those reductions cannot and will not impact the global climate."
Strange said that, "The State of Alabama vigorously opposes EPA's proposed mandate to effectively restructure the electric sector, as it would have disastrous consequences for electric reliability and the economy. Those consequences, moreover, would all stem from a patently unlawful application of the Clean Air Act."
Attorney General Strange was invited by Alabama Senator Jeff Sessions (R) to testify before the Senate Environment and Public Works Subcommittee on Clean Air and Nuclear Safety hearing entitled "Climate Change: The Need to Act Now."  Sessions is the subcommittee's Ranking Member.
As Alabama's Attorney General, Luther Strange has actively opposed the Obama administration's moves to restrict domestic energy production in favor of what he says are more costly alternative energy programs and has threatened to challenge the controversial new power plant standands.
AG Strange said recently in a written statement, "The Obama administration's EPA ruling to cut carbon emissions at power plants is a direct affront to workers in states like Alabama which not only rely upon coal-fired plants to generate most of their electricity, but are also home to thousands of coal industry jobs.  Make no mistake, this ruling will cost us jobs and raise heating and cooling bills in Alabama."
Strange continued, "Because the Obama administration has gone around Congress to impose these punitive regulations, it has been left to state Attorneys General to challenge them in court. Since taking office, I have joined Attorneys General from other states in opposing burdensome EPA regulations on our coal industry as well as on energy providers. We were successful in overturning one such ruling in 2012 regarding cross-state air pollution and the Obama administration can expect another legal challenge to its latest intrusive and overreaching carbon emission regulation."
The EPA ruling announced on Monday, June 2 mandates that the State of Alabama cut its power plant carbon emissions by 27 percent by 2030.  More than half of all the electricity Alabama Power generates in the state comes from coal-fired plants.  According to information released by Strange's office more than 16,000 Alabama jobs are dependent upon the coal industry which has a $1.3 billion economic impact upon our state.
Luther Strange concluded, "The extremist agenda of the Obama administration is forcing unwarranted higher energy costs upon Americans and further threatening an already sluggish economic recovery. I am reviewing this latest burdensome mandate and will pursue every legal option to stop it."
According to an economic analysis prepared by the U.S. Chamber of Commerce the states of Alabama, Mississippi, Tennessee, and Kentucky will be especially hard hit by Obama's new mandates. According to the report those four states will lose $2.1 billion in economic losses a year every year between now and 2030 and tens of thousands of jobs.
AG Luther Strange is running for re-election in November and faces well funded opposition from Rep. Joe Hubbard (D) from Montgomery.
Sen. Jeff Sessions also faces re-election this year, but the popular Republican senator has no Democratic Party opponent.
Department of Justice sues Ashland Housing Authority alleging racial discrimination
"AHA has engaged in a pattern or practice of race discrimination by steering applicants to housing communities based on race," the complaint alleges.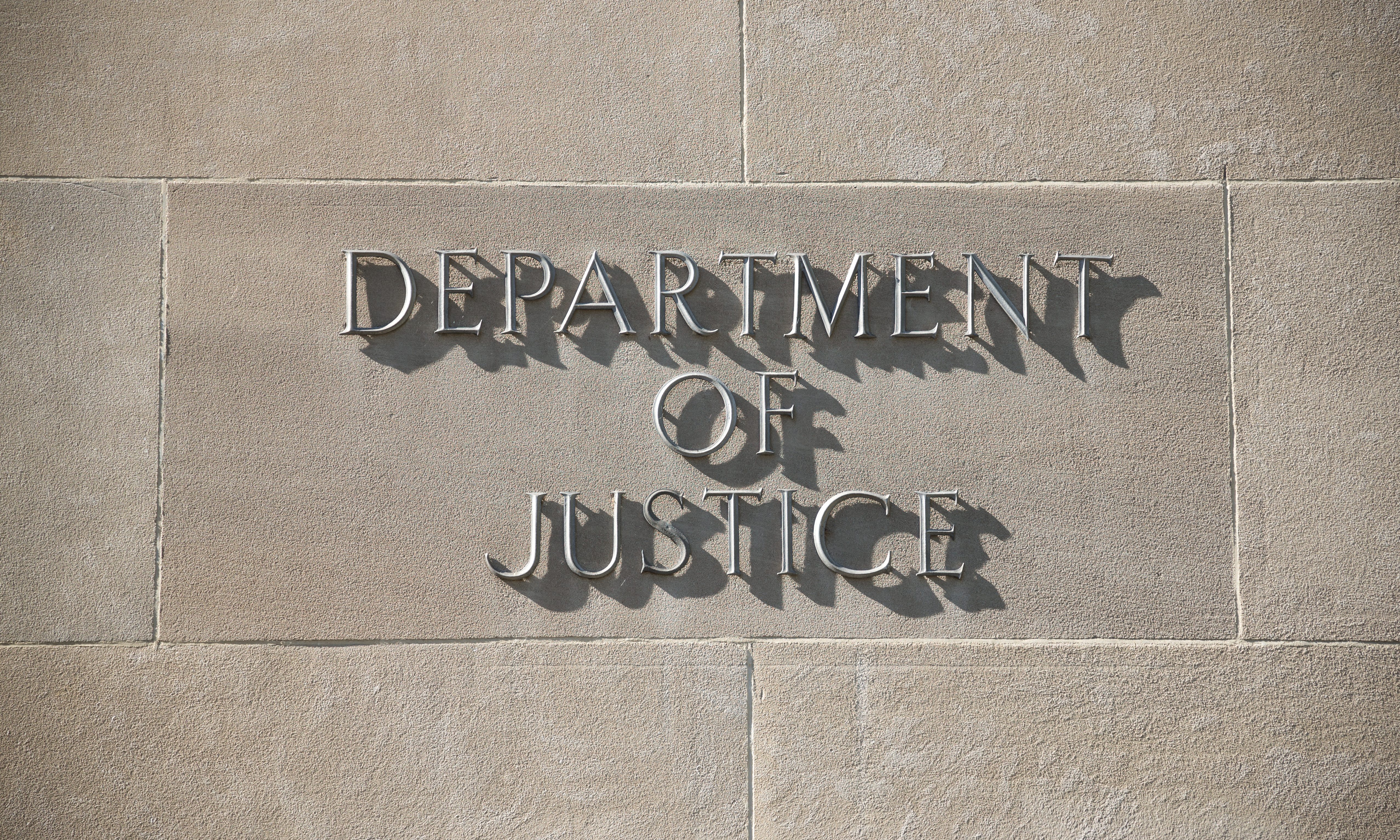 The U.S. Department of Justice on Tuesday filed a lawsuit alleging that the Housing Authority of Ashland violated the Fair Housing Act by intentionally discriminating against Black people who applied for housing because of their race.
The DOJ in its complaint, filed in the U.S. District Court for the Northern District of Alabama, names as defendants the Housing Authority of Ashland, the Southern Development Company of Ashland Ltd., Southern Development Company of Ashland #2 Ltd. and Southern Development Company LLC, which are the private owners and managing agent of one of those housing complexes.
The department's complaint alleges that the Ashland Housing Authority denied Black applicants the opportunity to live in overwhelmingly white housing complexes on the city's East Side, while steering white applicants away from properties whose residents were predominantly Black in the West Side. The AHA operates seven public housing communities spread across both areas, according to the complaint.
"From at least 2012 to the present, AHA has engaged in a pattern or practice of race discrimination by steering applicants to housing communities based on race and by maintaining a racially segregated housing program," the complaint alleges.
The federal government states in the complaint that as of June 2018, 69 percent of all AHA tenants were white, but 99 percent of tenants at Ashland Heights, on the East Side, were white, 92 percent of tenants at another East Side community were white and 91 percent of tenants at yet another East Side housing development were white.
Similar disparities were seen in public housing communities in the West Side, the complaint states.
AHA kept separate waiting lists for both segregated areas, the complaint alleges and allowed applicants who decline offers of housing "without showing good cause, even when they decline offers for race-based reasons," to maintain their position on the waiting list, in violation of AHA's own policies intended to prevent race discrimination.
"On April 11, 1968, one week after the assassination of the Rev. Dr. Martin Luther King, Jr., the United States enacted the Fair Housing Act to outlaw race, color and other forms of discrimination in housing. Denying people housing opportunities because of their race or color is a shameful and blatant violation of the Fair Housing Act," said Assistant Attorney General Eric Dreiband of the Civil Rights Division in a statement. "The United States has made great strides toward Dr. King's dream of a nation where we will be judged by content of our character and not by the color of our skin."
"The dream remains at least partially unfulfilled because we have not completely overcome the scourge of racial bias in housing," Dreiband continued. "Discrimination by those who receive federal taxpayer dollars to provide housing to lower-income applicants is particularly odious because it comes with the support and authority of government. The United States Department of Justice will not stand for this kind of unlawful and intolerable discrimination. The Justice Department will continue to fight to protect the rights of all Americans to rent and own their homes without regard to their race or color."
U.S. Attorney Prim F. Escalona for the Northern District of Alabama said in a statement that individuals and families should not have their rights affected by their race or national origin. "Our office is committed to defending the civil rights of everyone," Escalona said.
The lawsuit seeks damages to compensate victims, civil penalties to the government to vindicate the public interest and a court order barring future discrimination and requiring action to correct the effects of the defendants' discrimination.
The DOJ in a press release encouraged those who believe they have been victims of housing discrimination at the defendants' properties should contact the department toll-free at 1-800-896-7743, mailbox 9997, or by email at [email protected] Individuals who have information about this or another matter involving alleged discrimination may submit a report online at civilrights.justice.gov.
The DOJ in August the U.S. Housing and Urban Development determined that the Decatur Housing Authority was disallowing Black people to live in public housing located in riverfront towers while requiring Black people to live in less attractive apartments elsewhere.