Bentley Announces Savings of $35 Million By Refinancing Bonds
By Brandon Moseley
Alabama Political Reporter
On Tuesday, July 1, Alabama Governor Robert Bentley (R) announced that the Alabama Public School and College Authority (PSCA) successfully completed the refinancing of $574.2 million in outstanding bonds, issued in 2007.  The announcement occurred at a meeting on Tuesday in the Finance Director's Office. Refinancing the bonds at today's much lower interest rates will result in savings to the taxpayers of over $35 million over the life of the bonds.
Governor Bentley said in a written statement, "My administration has made a commitment to cutting costs in State government wherever possible.  We have made significant progress and have saved taxpayers over a billion dollars annually. Today's meeting is a continuation of the promise we made to streamline government and make it more efficient and effective."
The 2007 bonds were originally issued during the more robust economy the nation experienced under President George W. Bush (R).  That economy overheated due to poor lending standards, which fueled an unsustainable housing boom where rising home prices and supplies far exceeded the growth in household incomes and the number of truly qualified buyers.
As a result, in 2008 the economy fell into the disastrous Great Recession of 2008 to 2009.  The U.S. Federal Reserve has used its monetary policy powers since then to lower the interest rates that banks and bondholders pay to spur lending and economic growth.  While the recovery has been painfully slow interest rates are still at or near historical lows.  In this very favorable interest rate environment, the bonds were sold on a competitive basis with average true interest cost of just 2.49% due to the state's favorable credit rating.
The refinanced bonds were part of the over $1 billion bond issue executed in 2007 during the administration of Governor Bob Riley (R). All of the savings will be realized by the Education Trust Fund through lower annual debt service payments.
When Governor Robert Bentley was inaugurated in 2011, the "State was dead broke."  Wrongly expecting a short recession with a strong recovery, the legislature and the Riley administration had spent all of the State's reserves as well as our share of the Obama stimulus in 2009 and 2010.  Governor Bentley refused to raise taxes and put more burdens on Alabama's struggling families and businesses.  The Bentley Administration began looking for ways to save the state money. Part of that included making State employees contribute more towards their own retirements and healthcare and part came through reductions in State employment by consolidating State agencies.  One relatively painless area of savings came through refinancing old State debts at new lower interest rates.
Gov. Bentley is seeking a second term in the November 4th General election.
His Democratic opponent is former Congressman Parker Griffith from Huntsville.
Print this piece
Bill would make owning pre-1960 slot machines legal for personal use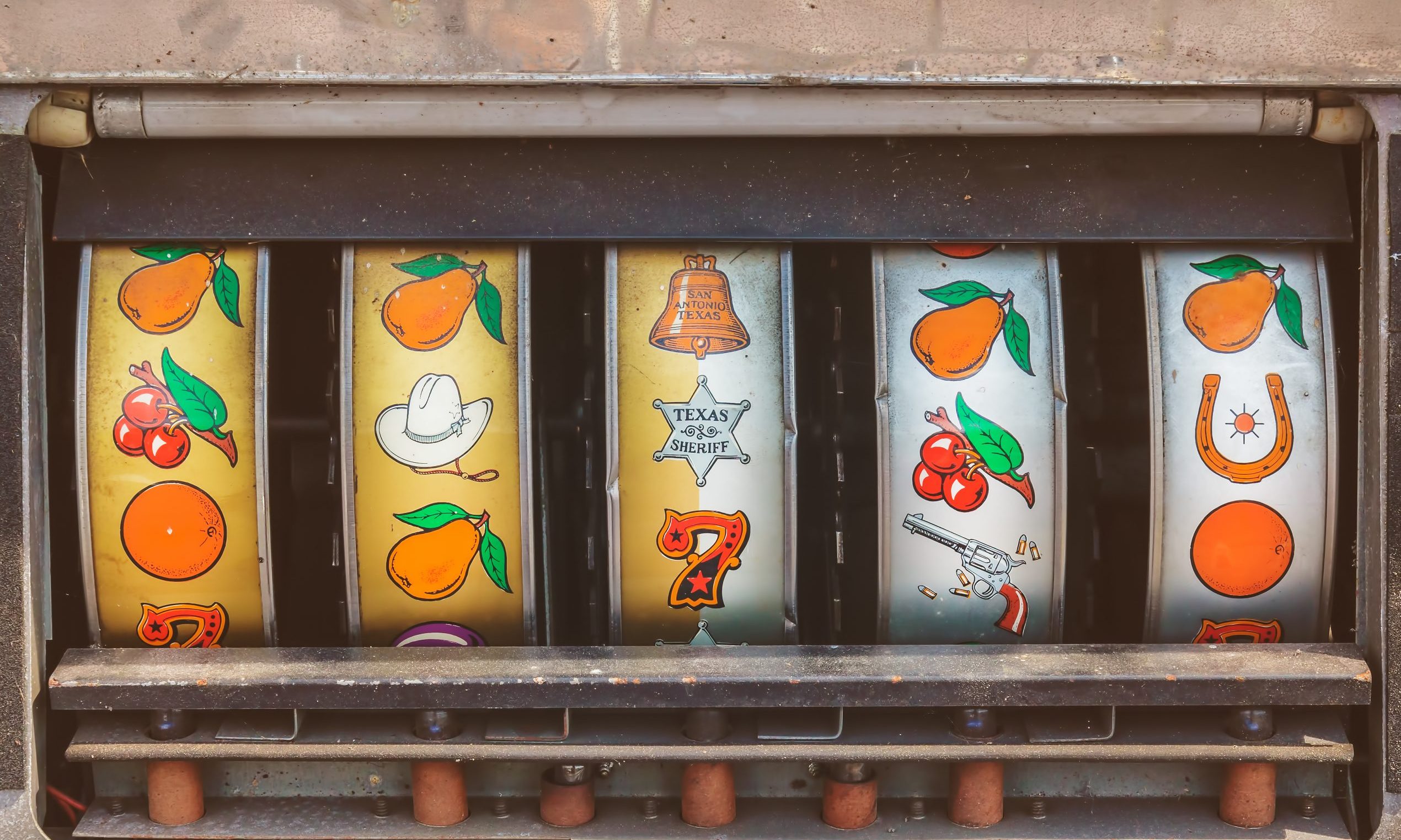 Vintage slot machines are highly sought-after by collectors, but owning one for personal use is a crime in Alabama. That could change this year. 
Rep. Chip Brown, R-Mobile, told APR by phone on Wednesday that he was approached by a group of antiques collectors who asked that he write a bill that would allow a person to own the vintage slot machines for personal use. 
Mention of legislation around gaming machines of any kind raises caution in Montgomery, where legislators and special interests have for decades fought over gambling and whether to establish a state lottery. Brown said he was well aware of the sensitivity of the subject matter when crafting the bill, which makes clear it won't allow any of the old machines to be used for commercial purposes. 
"All this does is it just allows individuals to collect pre-1960 slot machines for their own home collection," Brown said.  "I was very careful when we drafted the bill to make sure that it wouldn't open the door to any bigger issues." 
House Bill 260 reads that "The crime of possession of a gambling device does not apply to a slot machine manufactured before 1960, with the intention that the slot machine be used only for the personal and private use of the owner or for public display as a historical artifact in a manner that the slot machine is not accessible to the public."
Alabama is one of eight states that do not allow ownership of slot machines made in any year. Other state laws vary, allowing residents to own machines made before certain years. 
Pre-electric slot machines are highly sought-after, and can fetch many thousands of dollars. Brown said those who want to own one for personal use ought to be be able to do so. 
"I'm hoping I can get it in debate in committee next week," Brown said of his bill.
Print this piece