By Brandon Moseley 
Alabama Political Reporter
Sixth District Congressional Candidate state Representative Paul DeMarco (R) from Homewood announced more support for his quest to become Alabama's newest Congressman.  More than twenty Sixth Congressional District mayors have publicly announced their support for the Homewood attorney and State legislator.
Hoover Mayor, Gary Ivey said, "DeMarco's commitment to public service has been good for the people."
Gardendale Mayor, Othell Phillips said, "I have complete confidence in Paul's ability to get things done. He has the skills and experience.  I know Paul DeMarco will represent out conservative rights and values."
The Mayor of Helena, Mark Hall said, "I support Paul DeMarco because of the dedication he has shown the people of Helena."
The Mayor of Cleveland, Jerry Jones said, "Paul DeMarco cares about rural communities."
Former Warrior Mayor, Rena Hudson said, "I have never met an individual more qualified to be our congressman."
The DeMarco campaign accused Washington special interests of trying to steal Alabama's Sixth Congressional District runoff.  In contrast they said that Rep. DeMarco has the support of more than 20 mayors – who can actually vote in the Sixth District.
The DeMarco campaign in a written statement, "The choice is not even close. Conservative Alabama individuals and groups clearly choose Paul DeMarco as their congressman. That doesn't mean his opponent doesn't have support – it just typically comes from out-of-state career politicians and Washington insiders."
The list of mayors publicly endorsing Rep. Paul DeMarco includes:
Dennis Stripling, Brent – Bibb County
Ross Norris, Oneonta – Blount County
Michael Glass, Blountsville, Blount County
Jerry Jones, Cleveland – Blount County
Joseph Hughes, Locust Fork – Blount County
Gail Bailey, Highland Lake, Blount County
Rickey Box, Nectar – Blount County
Tom Henderson, Center Point – Jefferson County
Charles Webster, Clay – Jefferson County
Jim Lowery, Fultondale – Jefferson County
Othell Phillips, Gardendale – Jefferson County
Scott McBrayer, Homewood – Jefferson County
Gary Ivey, Hoover – Jefferson County
Delor Baumann, Hueytown – Jefferson County
Tommy Joe Alexander, Irondale – Jefferson County
Terry Oden, Mountain Brook – Jefferson County
Jerry Brasseale, Pleasant Grove – Jefferson County
Gene Melton, Trussville – Jefferson County
Butch Zaragoza, Vestavia Hills – Jefferson County
Ritchie McCondichie, Brookside – Jefferson County
David Miller, Leeds – Jefferson County
Ann Goolsby, Maytown – Jefferson County
Johnny Ragland, Warrior – Jefferson County
Stevan Parsons, Sylvan Springs – Jefferson County
Mark Hall, Helena – Shelby County
Gary Waters, Pelham – Shelby County
Earl Niven, Chelsea – Shelby County
Former Sixth District Mayors who are supporting Rep. DeMarco include:
Rena Hudson, Warrior – Jefferson County
Kenny Clemons, Gardendale – Jefferson County
Bill Noble, Gardendale – Jefferson County
Rep. DeMarco's opponent for the Republican nomination for Alabama's Sixth Congressional District is Alabama Policy Institute (API) co-founder and 24 year President Gary Palmer.  For the better part of three decades API has advocated for smaller government, school choice, and conservative policies.
The Republican runoff takes place on July 15.  Polls will be open at 7:00 am and will close at 7:00 pm.  The last day to get an absentee ballot is Thursday.
The Sixth District is currently represented by Congressman Spencer Bachus (R) from Vestavia who is retiring after this term, his eleventh.
The eventual Republican nominee will still have to face Democrat Avery Vise and Libertarian Aimee Love in the November 4 general election.
Print this piece
Lawmaker files bill to ban treatments for transgender kids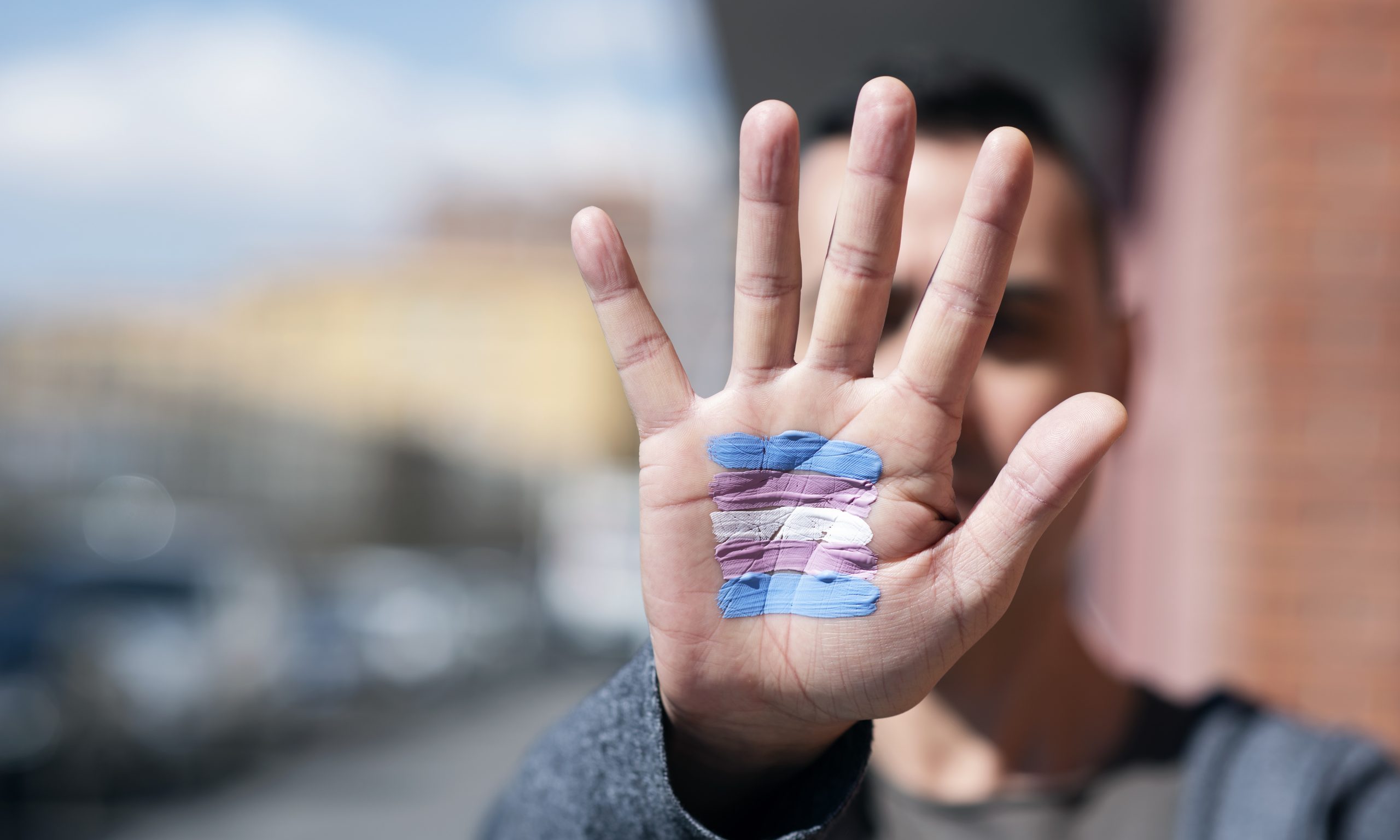 Republican Wes Allen, R-Troy, filed a bill to prevent doctors from providing hormone replacement therapy or puberty suppressing drugs to people younger than 19 who identify as transgender.
HB303, the Alabama Vulnerable Child Compassion and Protection Act,  would make it a Class C felony, punishable by up to 10 years in prison, for doctors to prescribe puberty-blocking medications or opposite gender hormones to minors. Allen's legislation would also ban hysterectomy, mastectomy or castration surgeries from being performed on minors.
"I was shocked when I found out doctors in Alabama were prescribing these types of drugs to children," Allen said in a news release. "This is something you hear about happening in California or New York but it is happening right here in Alabama and it's time we put a stop to that practice."
Allen said that children experiencing gender dysphoria are struggling with a psychological disorder and that they need therapeutic treatment from mental health professionals instead of medical intervention that would leave their bodies "permanently mutilated." 
"These children are suffering from a psychological disorder, just as someone who is suffering with bipolar disorder or schizophrenia but we treat those patients and try to help them. We should treat these psychological disorders as well."
In 2018, a policy statement from the American Academy of Pediatrics (AAP) said that:
"Transgender identities and diverse gender expressions do not constitute a mental disorder; 

Variations in gender identity and expression are normal aspects of human diversity, and binary definitions of gender do not always reflect emerging gender identities; 

Gender identity evolves as an interplay of biology, development, socialization, and culture; and

If a mental health issue exists, it most often stems from stigma and negative experiences rather than being intrinsic to the child"
The World Health Organization (WHO) announced in 2018 that it was removing "gender identity disorder" from its global manual of diagnoses and reclassify "gender identity disorder" as "gender incongruence," which is now listed under the sexual health chapter rather than the mental disorders chapter. 
In a 2018 interview, Dr. Lale Say, a reproductive health expert at the WHO, said that gender incongruence was removed from the list of mental health disorders because "we had a better understanding that this was not actually a mental health condition and leaving it there was causing stigma. So in order to reduce the stigma, while also ensuring access to necessary health interventions, this was placed in a different chapter."
In 2012, the American Psychiatric Association revised the Diagnostic and Statistical Manual of Mental Disorders (DSM) to remove the term "gender identity disorder" from the manual and add the term "gender dysphoria."
Allen's bill will be considered by the Alabama House of Representatives in the coming weeks.
Print this piece