Merrill and McKinney at Forum in Hoover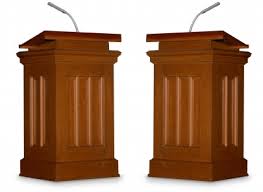 By Brandon Moseley
Alabama Political Reporter
Secretary of State Jim Bennett (R) is predicting that only 5 percent of the Alabama electorate will vote on Tuesday, July 15.  Ironically, the office he is currently vacating is the most prominent statewide office on the Tuesday ballot and probably the race where the two candidates have fought the longest and the hardest.  State Representative John Merrill and former Montgomery Reese McKinney have traveled from one end of the State to another to speak to groups to appeal for their support in the Alabama Secretary of State's race.  This contest continued on Thursday, July 10 in Hoover.
Both candidates promised forum moderator Apryl Marie Fogel (the State director of 60 Plus) that they would looking into elimination of the business privilege tax.  Fogel said, "It is not a privilege in this nation to have a business."
Judge Reese McKinney suggested that like a lot of the taxes it might cost more money to collect than it generates in income.
Representative Merrill emphasized his record in what he called, "The most conservative legislature in the history of Alabama."
Rep. Merrill said that he would support and encourage the legislature to pass party registration.  Merrill said this session he introduced a bill to do that but it just did not have the support in the legislature needed for it to make it out of the full committee, however, "Because of recent developments there have been some changes," (alluding to the debacle in the GOP runoff in Mississippi where the incumbent used a late appeal to Democrats to win nomination for another term in the U.S. Senate.
Merrill in response to a question from Ms. Fogel said that the Secretary of State's office has 44 employees and only two of them are non-merit.  "I do know that it is possible to reduce the size of the office."  Merrill did promise to take inventory and study how the office can do it's work more efficiently.
McKinney said that if elected, "The first thing I would do is evaluate every position."
McKinney said that he did the same thing when he first became probate judge in Montgomery County.  McKinney said that he eliminated some positions and reassigned some employees to other duties, but "We don't do that carelessly."  McKinney said that under his leadership the Montgomery County Probate Judge's office was recognized as the most efficient in the state.  I assure you I will take action to do the same thing at the Secretary of State's office.
Rep. Merrill said we have already reduced the size of State government by over a $billion a year.
McKinney said that as Secretary of State he would evaluate the whole election process and if they find anywhere evidence of voter fraud that will pursue it and that he is the only candidate with the experience and the track record to do it.  Early on as probate judge employees showed Judge McKinney a stack of absentee ballots that all had the same distinctive handwriting in the signatures.  McKinney said, "I insisted that we call a grand jury into session."  The whole matter was thoroughly investigated and several persons were called before the grand jury.  There was not enough evidence to convict but that never happened again.
Rep. John Merrill said that when you go to the polls on Tuesday you will have to show photo id and that is because of legislation that we passed in this legislature.  "I am the only person in this race that has done something to fight voter fraud."  If voter fraud is found he will make sure that it is prosecuted to the fullest extent of the law.
Merrill said that photo ID won't be repealed while this legislature is in session.
McKinney said that we need to forge a partnership with the registrars and he is the only candidate standing up here who has ever run an election.  Fighting voter fraud requires a team effort.
Merrill said that the Secretary of State is the only person who can remove a member of board of registrars.  Voter fraud can be performed by the probate judge, the sheriff, a mayor, or member of the city council.  When there was evidence that some polling places in Alabama may have been committing voter fraud, "Glen Browder in 1988 sent a team to those areas.  A lot of those irregularities were corrected immediately."
Merrill said it was my privilege to come here tonight and I ask for your vote because I am the only candidate with a proven record as a conservative reformer.  I supported gun rights and have a 100% record on pro-Life issues and have a proven record of cutting bureaucracy.  I am the only candidate with a proven record.
Merrill said that while he declined each and every raise he was offered in Montgomery, his opponent (Judge McKinney) accepted each and every one of the nine pay raises he was offered while in office.  Merrill said that while he was in the legislature he cut state spending and bureaucracy by more than $one billion.  "My opponent increased his budget more than one million in the fourteen years he was in office.  It has been my honor to be a member of the Alabama legislature, part of a team that has changed Alabama state government in a way that has never been done before."
Judge McKinney said, "I am truly the only lifelong conservative in this race.  I am the only lifelong Republican in this race."  McKinney said that he helped ballot security for Ronald Reagan.  "The legislature does a lot of funny things up there."
McKinney objected to comparing a part time job to a full time job.  Judge McKinney said, "This man has no idea what he is talking about (referring to Merrill)."  "I want to be your secretary of state."  "I am the only candidate who has actually managed elections."
The candidates forum held at Hoover Tactical Firearms was hosted by the Rainy Day Patriots and the 60 Plus Association.  The 60 Plus Association is the conservative alternative to the AARP.
The Republican Primary Runoff is Tuesday July 15.  Polls will be open at 7:00 am and close at 7:00 pm
Two more Alabama inmates die after testing positive for COVID-19
The two additional deaths bring the total number of inmate deaths after positive test results to 12.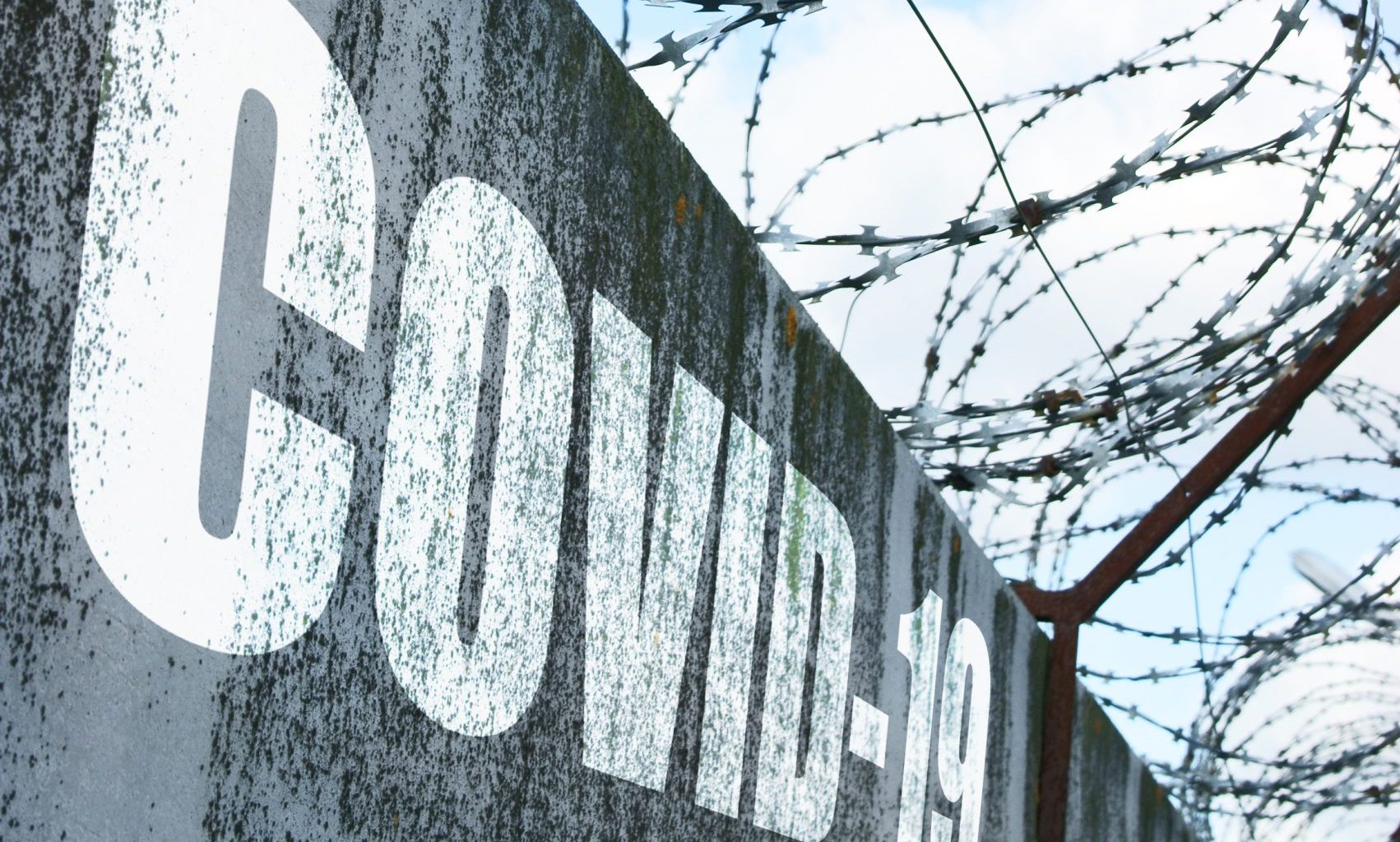 Two more inmates in Alabama prisons have died after testing positive for COVID-19, according to the Alabama Department of Corrections, bringing the total number of inmate deaths after positive test results to 12.
ADOC also announced Monday that 32 more inmates and eight prison workers have tested positive for coronavirus, making Monday's update the largest single-day tally of new cases and deaths.
Lavaris Evans, 31, of Birmingham who was serving at Easterling Correctional Facility died Sunday after testing positive for COVID-19, according to ADOC. He had no other underlying medical conditions, according to the department.
Barry Stewart Foy, 57, who was serving at Staton Correctional Facility, where he was housed in the infirmary because of multiple health problems, also died after testing positive for COVID-19, according to ADOC.
Foy was tested for coronavirus on June 11 after being exposed to another inmate in the infirmary who tested positive. He was taken to a local hospital on June 20, where he later died.
Sharon Evans, Lavaris Evans's wife, speaking to APR by phone on June 26, which was 16 days before his death, described what she was able to learn about her husband's condition and of the last time she spoke to him.
"One of his friends, another inmate, said that he was so unresponsive he couldn't even walk. He fell out. They allowed him to just lay in bed for four or five days, and no aid rendered," Evans said.
Correctional officers placed her husband in a single cell, Evans said, a practice the department has used in the past to isolate a person who is suspected of having coronavirus to quarantine them away from others.
When his friend went to check on him in that single cell, her husband was unable to stand and walk to get his food, Evans said the inmate told her. It was that other inmate that informed Evans of her husband's conditions after days of her trying unsuccessfully to get some word from prison administrators, she said.
APR's attempts to contact the inmate who knew Lavaris were unsuccessful.
"They gave me the runaround. They hung up on me. They left me on hold for long periods of time. They gave me a name of a person to contact within the facility, and I found out later that person no longer works there," Evans said.
Evans said the last time she spoke to her husband was on June 16, and it was clear something was wrong.
"He said that he woke up in a sweat. He was very weak, like his body was so heavy, and he was short of breath. He couldn't even make a complete sentence," Evans said. "He kept trying to say 'I love you. Just know that I love you.' And I'm like, 'No. Stop saying that,' as if it was going to be his last time speaking with me."
Evans said he started coughing and sounded as if he was throwing up "and then he dropped the phone and that was the last I heard from him. I'm nervous now because I don't know anything," Evans told a reporter more than two weeks before his death.
An APR reporter reached out to an ADOC spokeswoman on June 26 and asked that a prison administrator call Evans to update her on her husband's whereabouts and condition, and the spokeswoman said that she would make that effort.
Evans said that she never heard from anyone at ADOC, but that another family member of her husband was able to learn from prison staff that he was taken to a local hospital some time after she spoke to him on June 16, but the family member got no other information on his condition.
Evans told APR in a message July 9 that an inmate told her that her husband's condition was worsening, that he had tested positive for COVID-19, was having heart problems and had pneumonia.
Lavaris Evans was tested for COVID-19 at Easterling prison on June 23, according to ADOC'S press release Monday. That would have been seven days after his last conversation with his wife. The department said he was tested after he began exhibiting symptoms of coronavirus.
"Evans did not suffer from any known preexisting health conditions. He was transferred to a local hospital for additional care on June 25 after his condition began to decline and returned a second positive test result for COVID-19 while at the hospital. Evans remained under the care of the hospital until his passing," ADOC said in the release.
Twenty-six of the 34 new confirmed coronavirus cases among inmates Monday are at St. Clair Correctional Facility, where on Monday a total of 29 inmates and 10 workers had tested positive for the virus since the pandemic began.
Four more inmates at Easterling prison and four at Bullock Correctional Facility have also tested positive for COVID-19.
Five more workers at Kilby Correctional Facility have confirmed cases of the virus, bringing the total among staff there to 25. Two workers at Easterling prison also self-reported positive test results, as did a worker at Bibb Correctional Facility.
Two workers at the Julia Tutwiler Prison for Woman previously died after testing positive for COVID-19. As of Monday, there have been 100 confirmed COVID-29 cases among inmates in Alabama, and 203 prison workers self-reported positive test results.
As the death toll and surging COVID-19 cases among inmates and staff continue, the department recently announced plans to ramp up testing, but for early proponents of expanded testing in state prisons, the move comes too late, and a lack of a detailed plan is troubling, they say.
ADOC on July 9 announced plans to start more broadly testing inmates and staff.
"The ADOC's ultimate goal is to, over time, test every inmate across the correctional system for COVID-19," according to a department press release.
Inmates are currently tested for coronavirus upon intake, when exhibiting symptoms of the virus and before medical appointments and procedures at local hospitals. Prison workers are asked to self-report positive COVID-19 test results.
ADOC said in the release last week that the next phase of expanded COVID-19 testing, "which will begin in the near future," includes testing those inmates who are "most medically vulnerable," and the department plans to test all inmates prior to release.
The department is also "working to develop a comprehensive plan and timeline" to provide staff with free testing "on a yet-to-be determined schedule."
"The ADOC's Office of Health Services (OHS) is working with community partners to develop both fixed and mobile testing sites and provide necessary logistical support," the department's press release states.
Asked Friday why plans for expanded testing of inmates and staff aren't already finalized and ready to implement, ADOC spokeswoman Samantha Rose in a message said that the department's Pandemic Continuity of Operations Plan is a "living" plan and is "regularly updated with new protocols, learnings, and actionable information based on the latest available data."
Rose also said that COVID-19 testing capabilities "were extremely limited from March – May. This issue was not specific to Alabama, nor specific to correctional systems."
Testing resources have expanded since the start of the pandemic, and so to have ADOC's testing capabilities, Rose said.
"Given the fluid nature of COVID-19 and the now greater availability of testing resources, the expansion of our testing protocols — as indicated in our release — requires strategic implementation in order to achieve success as it relates to further containing the spread of the disease, which is the primary purpose. We fully intend to steward the taxpayer dollars funding this initiative thoughtfully to ensure we deliver appropriate available medical resources to our inmates and staff members," Rose continued.
APR asked how long it might take for ADOC to begin the next phase of expanded testing, and Rose responded that the department will provide more information on the expanded testing strategy "and associated timelines related to its incremental implementation, in the near future."
As of Monday, 535 of the state's approximately 21,000 inmates had been tested for COVID-19, according to ADOC.
Dillon Nettles, a policy analyst at ACLU of Alabama, said in a message to APR on Monday that ADOC's announcement of expanded testing is only as good as the plan and protocols in place to implement it.
"None have been disclosed or provided in detail. While several other states have forged ahead with mass testing of people in custody and staffers, ADOC seemingly has no plan for how they will execute testing at scale and adequately distance individuals who have been tested from those who have not," Nettles said.
"The first COVID-19 patient in ADOC custody passed away nearly three months ago and in recent weeks two prison staffers have also died," Nettles continued. "Mitigating this crisis as it has spread to our prisons is a responsibility that falls squarely upon Commissioner Dunn and ADOC leadership. They have yet to address it with the urgent and life-preserving response it demands."