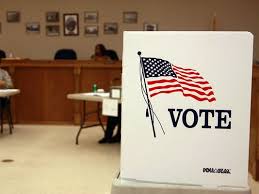 By Brandon Moseley
Alabama Political Reporter
Cygnal, a Montgomery-based political strategy, research, media, and public relations firm, has released polling showing that just about anything could happen on Tuesday as even the highest propensity Republican primary voters are still highly undecided in the statewide runoff elections for Secretary of State, Public Service Commission Place 2, and Auditor. There are more undecided in these races than people that are committed to either candidate.
We don't know yet who will or will not actually run for President in what is looking like a crowded Republican field.  We certainly know who will be left in the race after early states like Iowa, New Hampshire, and South Carolina have their say: if Alabama Republican Primary voters had to choose today: former Florida Governor Jeb Bush would lead the crowded field of 2016 GOP presidential aspirants.  Bush leads the field with 19.6 percent of the vote, followed by Dr. Ben Carson with 12.6 percent.
Kentucky Senator Rand Paul is polling at just 10.6 percent at this point.  Next are New Jersey Governor Chris Christie with 8.8 percent, Texas Governor Rick Perry with 7.2 percent, and Texas Senator Ted Cruz with 5.6 percent.  Former Pennsylvania Senator Rick Santorum won the Alabama Republican Presidential Primary two years ago, but has dropped to only 5.3 percent support today.  Louisiana Governor Bobby Jindal and Wisconsin Governor Scott Walker round out the field with just 3.9 percent and 3.6 percent respectively.  Former Massachusetts Governor Mitt Romney was not included in this poll, although there is speculation that the 2012 Republican nominee might be tempted to run given the relative weakness of the Republican field at this point.  Only 22.6 percent of the poll's participants say they are undecided, which is a far smaller percentage than in any of the statewide races on Tuesday's ballot.
In the Secretary of State race state Representative John Merrill leads former Montgomery Probate Judge Reese McKinney 24.2 percent to 23.0 percent.  That race is within the margin of error and has more undecided voters than decided ones.
Former Greene County Commissioner Chip Beeker is leading controversial Public Service Commissioner Terry Dunn 30.8 percent to 22.4 percent.   Commissioner Dunn has come under fire by conservatives and business interests for what they claim are close ties to radical environmentalists and his alleged hostility toward Alabama power and the coal industry.
In the Auditor's race, Jim Zeigler sits 9 points ahead of Dale Peterson.  Zeigler leads the race 30.5 percent to just 21.5 percent.  Zeigler had 47.5% of the Republican Primary vote so it appears Peterson has narrowed the gap substantially since then.  Peterson has endured blistering attacks from many in the media in recent days.
The phone survey was conducted on July 7-8 with 821 known Republican primary voters, giving the flash poll a margin of error of plus or minus 3.42%.  Cygnal is unaffiliated with any of the campaigns or outside groups in any of the race.
Cygnal Managing Partner Brent Buchanan said, "It is no surprise to see such high undecided numbers in the three statewide Republican runoff races.  No one has spent any real money, and there is a lack of big ticket races, like the governor's race in 2010, to draw people back out the polls. The only exception is the Sixth Congressional district, which will make the Birmingham area a disproportionate share of the statewide vote."
A recent poll released by Cygnal has former Alabama Policy Institute Co-Founder and President Gary Palmer running away with the Sixth Congressional District Seat 59.6 percent over state Representative Paul DeMarco with just 29.3 percent.  Almost anything is possible on Tuesday given the likely anemic expected voter turnout.
Cygnal's VP of Data & Strategy Cory Brown said, "Although we pegged turnout around 314,000, I would not be surprised if it dips below 300,000 just because of the low interest level.  Our survey data combined with historical voter data shows that as turnout decreases, the age of the voter skews older, and the impact of this on each race can be seen in the crosstabs."
Secretary of State Jim Bennett said in a statement on Wednesday, "We are only expecting about 5 percent of the voters to show up to the polls on Election Day next week.  It is very important for voters to take every opportunity to cast a ballot and make their voice heard."
"Frequently one vote or a handful of votes can make a difference."
USDA is seeking rural energy grant applications
The deadlines to apply for grants is Feb. 1, 2021, and March 31, 2021. Applications for loan guarantees are accepted year-round.
United States Department of Agriculture Deputy Under Secretary for Rural Development Bette Brand on Wednesday invited applications for loan guarantees and grants for renewable energy systems, and to make energy efficiency improvements, conduct energy audits and provide development assistance.
The funding is being provided through the USDA's Rural Energy for America Program, which was created under the 2008 Farm Bill and reauthorized under the 2018 Farm Bill. This notice seeks applications for Fiscal Year 2021 funding.
The deadlines to apply for grants is Feb. 1, 2021, and March 31, 2021. Applications for loan guarantees are accepted year-round.
REAP helps agricultural producers and rural small businesses reduce energy costs and consumption by purchasing and installing renewable energy systems and making energy efficiency improvements in their operations.
Eligible systems may derive energy from wind, solar, hydroelectric, ocean, hydrogen, geothermal or renewable biomass (including anaerobic digesters).
USDA encourages applications that will support recommendations made in the Report to the President of the United States from the Task Force on Agriculture and Rural Prosperity to help improve life in rural America.
Applicants are encouraged to consider projects that provide measurable results in helping rural communities build robust and sustainable economies through strategic investments.
Key strategies include achieving e-Connectivity for rural America, developing the rural economy, harnessing technological innovation, supporting a rural workforce and improving quality of life. For additional information, see the notice in the Federal Register.