Shelby Blames Border Crisis on Administration's Failure to Enforce Immigration Laws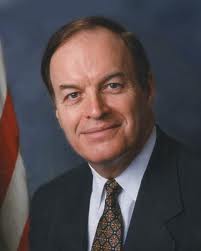 By Brandon Moseley
Alabama Political Reporter
On Thursday, July 10, 2014, U.S. Senator Richard Shelby, (R) from Alabama, spoke before an emergency meeting of the Senate Appropriations Committee to review President Obama's emergency supplemental request for more money to implement the President's immigration strategy.  Sen. Shelby strongly criticized the Obama Administration's failure to enforce our nation's immigration laws and said that he has no confidence that the President's request for more funds would solve the current border crisis.
Sen. Shelby said, "I personally have no confidence that pouring billions of dollars into our current immigration system will solve this crisis."
Sen. Shelby said to the committee, "We are here because our Nation's immigration system is broken.  We are here because the Obama Administration, as well as previous administrations, has failed to secure our border and has ignored our existing immigration laws.  Over the years, we have spent billions of dollars on immigration "enforcement," but to no avail.  Currently, we have millions of illegal immigrants in our nation."
Sen. Shelby continued, "The result of President Obama's failure to enforce the immigration laws currently on the books has been predictable – and that is one of the reasons that we are here this afternoon.  Now, we are being asked by President Obama to approve a $3.7 billion request to resolve the current crisis at our border."
Sen. Shelby said, "There are several questions that I believe need to be answered.  What exactly is the $3.7 billion going to address?  Will this request be the end?  Or will it be the beginning of many new requests by the Administration for 'emergency' funding?  While the President is seeking billions for the admission, detention, and care of illegal children and adults, only $45.4 million is requested for the Department of Justice's adjudication and immigration proceedings.  This fact is very troubling to me."
Sen. Shelby said that HHS is spending more than $15,000 for every minor in U.S. custody.  For HHS, alone, the President requests an additional $1.8 billion, with no firm policy to stem the influx and no way to pay for it.  I personally have no confidence that pouring billions of dollars into our current immigration system will solve this crisis.  I think we have to get serious about enforcing our current laws and protecting our border if we are ever to get different results."
Sen. Shelby said that, "In 2011, HHS took custody of 6,560 unaccompanied children coming to this country illegally.  Today, that number has skyrocketed.  Indeed, since last October, roughly 52,000 unaccompanied children have illegally entered the United States.  Customs and Border Protection estimates that as many as 150,000 children may attempt to cross the border in 2015.  If we continue to double down on the same failed immigration policies, where does that take us in 2016, 2017, and beyond?"
Sen. Shelby concluded, "I look forward to working with the Committee to ensure that we do not reward illegal immigration.  I believe that we must start with actually securing our border, enforcing our Nation's immigration laws, and definitively saying "no" to people who come here illegally."  Sen. Shelby is the Vice Chairman of the Senate Appropriations Committee.
Senator Jeff Sessions (R) agreed with his Alabama colleague.  Sen. Sessions said, "Congress must not acquiesce to spending more taxpayer dollars until the President unequivocally rescinds his threat of more illegal executive action… Congress cannot surrender to this lawlessness. Acting in defense of Congress, our constituents, and their communities, we must stand firm. This transcends politics. It is about our duty as constitutional officeholders. It is about the solemn oath we all took as Members of Congress."
The Alabama Policy Institute's Cameron Smith wrote on Wednesday, July 16, "President Obama's DACA program falsely fueled hope for thousands of would-be immigrants seeking opportunity for their children. Now those parents who traveled with their children and thousands of unaccompanied children are detained and being carted around the United States as our government attempts to sort out their return. The President accurately recognizes the "immediate humanitarian crisis," but he fails to acknowledge his role in creating it."
Conservative groups have announced plans to protest the current border crisis and a controversial immigration reform proposal that is under consideration in the U.S. House of Representatives.  The National Day of Protesting Against Immigration Reform, Amnesty, and Border Surge will be held over two days on July 18 and 19.
The Birmingham area rally will be held in North Shelby County in front of the Wal-Mart on U.S. 280.  On Friday, July 18 the group will protest from 7:00 am to 9:00 am and then again from 5:00 pm to dusk. On Saturday, July 19 a rally will be held at the same location at 9:00 am.
The Federal government recently backed off on a plan to house undocumented minors at the Center for Domestic Preparedness, a FEMA training facility located in Anniston.  The Department of Health and Human Service is currently in the process of identifying facilities nationwide that could be used to house the flood of unaccompanied minors coming into the U.S. FEMA said the facilities are being evaluated to determine if they can provide temporary shelter space for children.
The stated purpose of the National Day of Protest is to raise awareness of the issue among the public and to send a message to Congress not to pass any form of amnesty, that the current chaos on the border is unacceptable, and that the border should be secured and current immigration laws should be enforced.
For more information about the anti-illegal immigration rally in the Birmingham area contact Deanna K. Frankowski at 999-1592.
Roby warns Americans to be careful this Thanksgiving
Congresswoman Roby urged Alabamians to adjust Thanksgiving holiday activities to avoid spreading the coronavirus.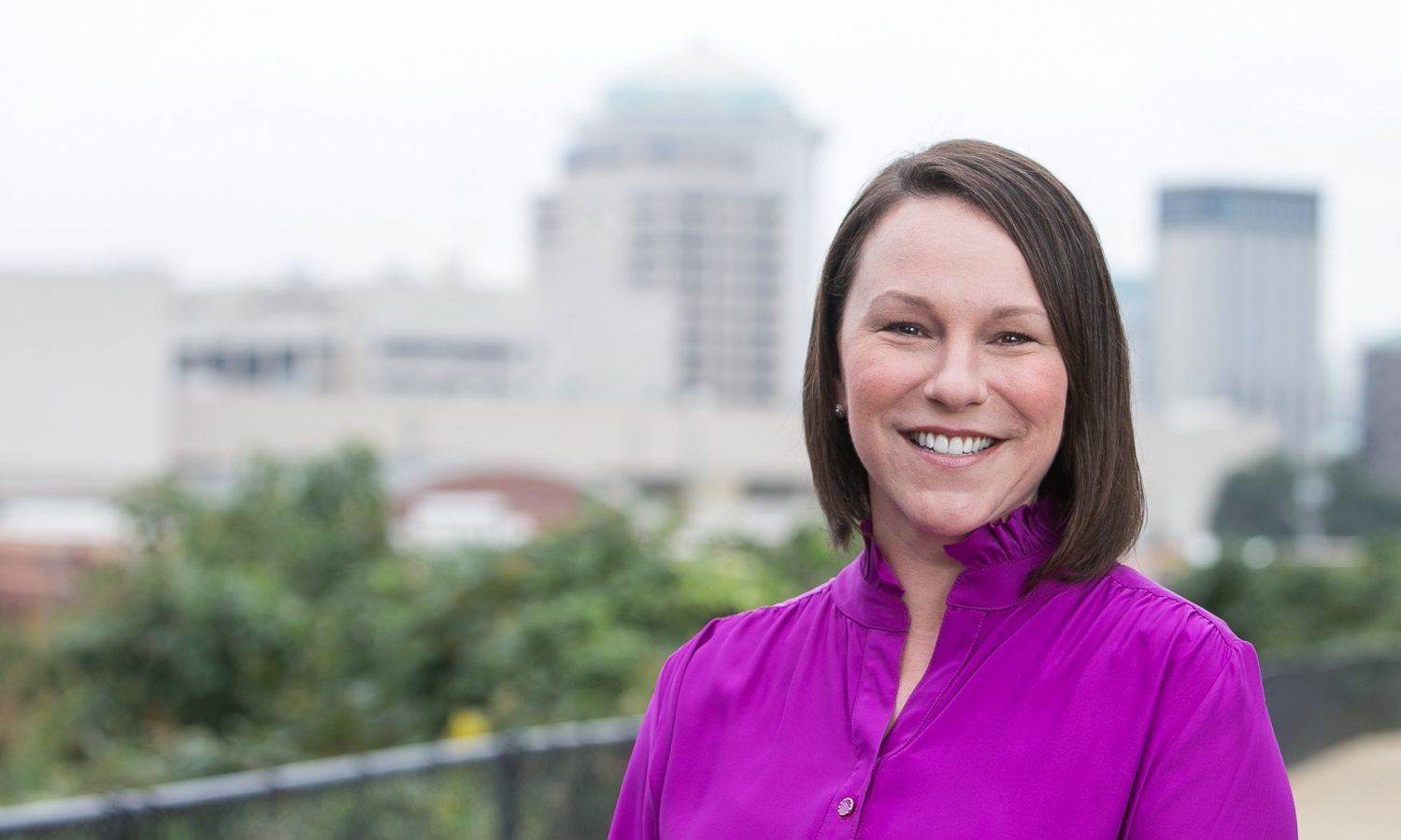 Congresswoman Martha Roby, R-Alabama, warned Alabamians to adjust their Thanksgiving holiday activities to avoid spreading the coronavirus.
"Thanksgiving is a special holiday because it provides us an entire day each year to pause and give thanks for the many blessings we have received," Roby said. "Particularly amid a global pandemic, the stress and craziness of life often make it easy to lose sight of just how much we have to be thankful for. Whether you are gathering with loved ones or remaining in the comfort of your own home, I hope we all take time to celebrate gratitude – something we may not do enough of these days."
"As we've learned to adjust our daily routines and activities throughout the course of this pandemic, we know this Thanksgiving will not look like those of the past," Roby said. "Please be mindful of any safety measures and precautions that have been put in place to help protect your family and those around you. The Alabama Department of Public Health (ADPH) released guidance that includes a list of low, moderate, and high-risk activities in order to help Alabamians have a safer holiday season. ADPH suggests a few lower risk activities such as having a small dinner with members of your household, preparing and safely delivering meals to family and neighbors who are at high-risk, or hosting a virtual dinner with friends."
Congressman Robert Aderholt, R-Alabama, echoed Roby's warning to be safe this Thanksgiving holiday.
Aderholt said: "I want to wish you and your loved ones a Happy Thanksgiving! I hope Thursday is filled with a lot of laughter and gratitude, and that you can share it with friends and family. And while we continue to navigate this Coronavirus pandemic, please stay safe this holiday season."
On Thursday, the CDC encouraged families to stay home as much as possible over the holiday weekend and avoid spreading the coronavirus.
"As cases continue to increase rapidly across the United States, the safest way to celebrate Thanksgiving is to celebrate at home with the people you live with," the CDC said in a statement before the holiday. "Gatherings with family and friends who do not live with you can increase the chances of getting or spreading COVID-19 or the flu."
The CDC has updated its guidelines to encourage families to stay home during the holiday.
The CDC said that postponing Thanksgiving travel is the "best way to protect" against the virus.
If you are sick or anyone in your household is sick, whether you think it is COVID or not, do not travel.
If you are considering traveling for Thanksgiving, avoid traveling to locations where virus activity is high or increasing.
Avoid travel to areas where hospitals are already overwhelmed with patients who have COVID-19.
Try to avoid traveling by bus, train or airplane, where staying 6 feet apart is difficult.
Avoid traveling with people who don't live with you.
You should consider making other plans, such as hosting a virtual gathering or delaying travel until the vaccine is available or the pandemic is more under control.
Discuss with your family and friends the risks of traveling for Thanksgiving.
Try to dissuade people from visiting this holiday.
If you do travel, check for travel restrictions before you go and get your flu shot before you travel.
Always wear a mask in public settings, when using public transportation, and when around people with whom you don't live.
Stay at least 6 feet apart from anyone who does not live with you.
Wash your hands often or use hand sanitizer.
Avoid touching your mask, eyes, nose and mouth.
Bring extra supplies, such as masks and hand sanitizer.
When you wear the mask, make sure that it covers your nose and mouth and secure it under your chin.
Remember that people without symptoms may still be infected, and if so, are still able to spread COVID-19. Remember to always social distance. This is especially important for people who are at higher risk of getting very sick. Keep hand sanitizer with you and use it when you are unable to wash your hands. Use a hand sanitizer with at least 60 percent alcohol.
Try to also avoid live sporting events, Thanksgiving Day parades and Black Friday shopping this year.
Roby represents Alabama's 2nd Congressional District and will be retiring at the end of the year. Aderholt represents Alabama's 4th Congressional District and was re-elected to the 117th Congress.