House Passes VA Accountability Reform
By Brandon Moseley
Alabama Political Reporter
On Wednesday, July 30, the U.S. House of Representatives overwhelmingly passed the conference report on the Veterans' Access to Care through Choice, Accountability, and Transparency Act of 2014.  The bipartisan reforms to the Veterans Administration (VA) were developed in response to numerous reports of mismanagement, inadequate care, and long backlogs for treatment in the VA health care system.
Congressman Spencer Bachus (R) from Vestavia voted in support of the legislation, which was approved by a vote of 420-5.  Rep. Bachus said, "Our country has a responsibility and commitment to care for the veterans who have defended our freedom.  After the many disturbing reports of systemic problems at the Veterans Administration, it was clear that reforms were needed to achieve the goals of providing quality health care and professional service at every VA medical facility.  While all of the institutional and individual problems will not be solved overnight, this legislation – along with the new leadership at the VA – will better help us keep faith with the veterans who through their service have shown their faith in America."
Congressman Bachus represents Alabama's Sixth Congressional District.
Congressman Bradley Byrne (R) from Montrose said that the House-passed bill gives veterans access to private health care.  Congressman voted in support of the legislation to reform the Department of Veterans Affairs (VA) by giving veterans access to non-VA medical care when they live more than 40 miles from a VA medical facility or the wait time for an appointment at a VA facility is more than 30 days.
According to information provided by Rep. Byrne's office the Veterans' Access to Care through Choice, Accountability, and Transparency Act (H.R. 3230) provides $5 billion to hire new physicians and improve VA medical facilities. The bill also includes important accountability measures, including making it easier to fire or demote senior level VA officials and limits funds available for the VA to offer bonuses to employees.
Congressman Byrne has been critical of the culture of complacency at the VA and has also advocated for a program that allows veterans to seek medical care from private doctors and hospitals.
Rep. Byrne said: "The crisis at the VA opened our nation's eyes to a systemic issue that needed to be addressed, and today the House took an important step toward improving care for our nation's veterans. The federal government should be working for our nation's veterans, not against them."  "In Southwest Alabama, this bill means that our veterans no longer will have to travel hours out of the way to receive medical attention from the VA hospitals in Biloxi or Montgomery. Instead, under most circumstances, our local veterans can now choose to visit a specialist or hospital of their choosing close to home. I cannot understate how much this freedom of choice will mean to our veterans."
Rep. Byrne continued, "I applaud House Veterans' Affairs Committee Chairman Jeff Miller (R-FL) for his hard work on this bill, and I know he faced serious challenges in his negotiations with the Senate.  At the end of the day, this is a good bill which puts important accountability measures in place, in addition to giving veterans more health care options.  However, this bill won't make all the problems at the VA disappear. I will continue to work with my colleagues in the House and new VA Secretary Robert McDonald to ensure that our nation's veterans recieve the best care possible."
Congressman Bradley Byrne represents Alabama's First Congressional District.
Congresswoman Martha Roby (R) from Montgomery said, "All this year I have been telling anyone who would listen why we need to expand Patient Centered Community Care (PC3) and other programs that allow veterans to access private care if they can't get an appointment at a local VA facility.  For this final bill to include such strong provisions and funding for PC3 and other non-VA care programs is a major victory for veterans."
Rep. Roby has also advocated for increased accountability. There has been evidence that the Montgomery-based Central Alabama Veterans Health Care System (CAVHCS) has falsified records, been mismanaged, and then covered up those failings.
Rep. Roby said, "Absence of accountability at the VA has been the underlying issue for years. With this bill, Congress is granting the Department of Veterans Affairs the authority to swiftly fire senior managers for poor performance or misconduct and we expect them to use it."
On Tuesday the Senate confirmed new Veterans Affairs Secretary Robert McDonald.  Rep. Roby said, "Secretary McDonald will come into his post with considerable resources and tools thanks to this VA reform bill. There's no question fixing the VA is a monumental task. The culture of complacency that has existed for years will be difficult to change. It will be an uphill battle, but I hope today marks the beginning of that fight.  This is about our veterans. This is about keeping our promise to those who have served fought and suffered for our country. It's our responsibility in Congress to put the tools and resources in place to accomplish to give them the health care they deserve. But the VA care issue won't end just because Congress passed a bill. We must remain vigilant and continue to expose instances of abuse and mismanagement that otherwise might be swept under the rug."
Congresswoman Martha Roby represents Alabama's Second Congressional District.
Alabama's COVID-19 hospitalizations, cases continue rise
Average daily hospitalizations continue an ongoing increase as cases nationwide surge.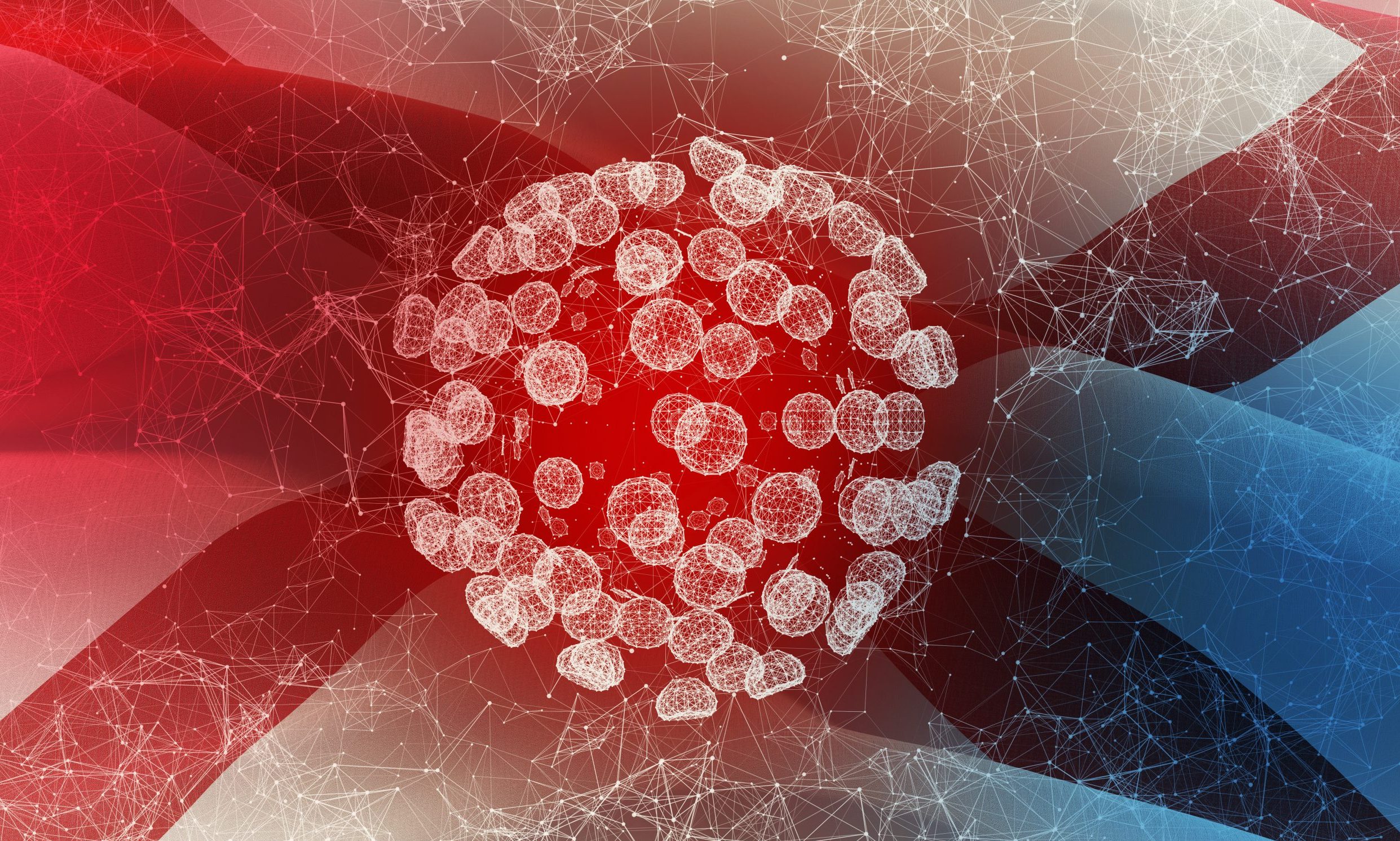 The number of COVID-19 patients hospitalized in Alabama hit 863 on Wednesday, the highest daily count since Sept 4, as average daily hospitalizations continue a steady increase and cases nationwide surge.

UAB Hospital in Birmingham on Wednesday was caring for 72 COVID-19 inpatients — the highest number the hospital has cared for since Aug. 21. 
In the last two weeks, Alabama has reported an increase of 15,089 new COVID-19 cases, according to the Alabama Department of Public Health and APR's calculations.
That number is the largest increase over a 14-day period since the two weeks ending Sept. 9. On average, the state has reported 1,078 new cases per day over the last two weeks, the highest 14-day average since Sept. 9.
The state reported 1,390 new confirmed and probable cases Thursday. Over the last week, the state has reported 7,902 cases, the most in a seven-day period since the week ending Sept. 5. That's an average of 1,129 cases per day over the last seven days.

Alabama's positivity rate, based on 14-day case and test increases, was nearly 16 percent Thursday, the highest that rate has been since mid-September.
Public health experts say the positivity rate, which measures the number of positive cases as a percentage of total tests, needs to be at or below 5 percent. Any higher, and experts say there's not enough testing and cases are likely to be going undetected. 
"I really won't feel comfortable until we're down to about 3 percent," said Dr. Karen Landers, the state's assistant health officer, speaking to APR last week. 
While new daily cases are beginning an upward trajectory, the number of tests administered statewide is not, contributing to the increasing positivity rate. The 14-day average of tests per day on Thursday was 6,856 — a nearly 10 percent decrease from two weeks prior. 
Over the last two weeks, ADPH reported 206 new COVID-19 deaths statewide, amounting to an average of 15 deaths per day over the last 14 days.

So far during the month of October, ADPH has reported 303 confirmed and probable COVID-19 deaths. In September, the total was 373. Since March, at least 2,843 people have died from the coronavirus.

The number of new cases nationwide appear to be headed toward a new high, according to data gathered by the COVID Tracking Project. The United States is now reporting nearly 60,000 cases per day based on a seven-day average. At least 213,672 Americans have died, according to the COVID Tracking Project.