Sorting Through the Speaker's Dirty Laundry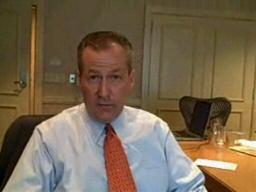 By Lee Hedgepeth
Alabama Political Reporter
MONTGOMERY – Speaker of the Alabama House Mike Hubbard has dismissed the contents of a recently leaked internal RSLC memo in which the national GOP group assesses dubious and likely illegal activities surrounding Hubbard's 2010 "Storming" of the State House, saying the report of the document is "rehashing events already reported by the press" – and mostly, he's right.
The document released by Politico this week, an internal memo of the Republican State Leadership Committee, a national GOP group, analyzes a money laundering scandal allegedly initiated and perpetuated by Speaker Mike Hubbard in which he funneled donations from politically toxic sources like the Poarch Creek Indians through the RSLC in order to avoid disclosure, an action the memo asserts is illegal under state law.
Though sorting through Hubbard's dirty laundry can be a mess, the Alabama Political Reporter revealed nearly all of what is detailed in the memo through investigative reporting completed as early as 2012.
As laid out in the memo, Hubbard had a dollar-for-dollar agreement with officials inside the national GOP organization under which the Speaker would send contributions to the RSLC and the group would then cut checks for candidates of his choice, to be sent to the Hubbard's office for personal distribution.
This is old news. APR's editor Bill Britt outlined these transactions in December of 2012 in an article revealing that the then newly created special grand jury had subpoenaed records regarding Hubbard's time as ALGOP chairman:
"There are reports that Hubbard, while head of the ALGOP, took money from the Poarch Creek Band of Indians that was filtered through the RSLC. On October 10, 2010, the Republican State Leadership Committee reported receipt of $250,000 from the Poarch Creek Indians. On October 14, 2010, the RSLC reported an expenditure of $200,000 to the Alabama Republican Party," he wrote.
The newly released internal memo reflects the same facts:
"Of much greater concern, however, is the question of what might be revealed by any sort of investigation or additional scrutiny as a result of the PAC-to-PAC transfer controversy. By themselves, RSLC's public financial disclosures appear to raise serious question about RSLC's financial activity in Alabama. These records show, among other things, that RSLC received several hundred thousand dollars from politically-toxic sources in Alabama, including the Poarch Creek Indians, who have sizeable casino/gaming interests… At almost the same time, the records show that RSLC's Alabama-registered entity (RSLC-AL) made contributions of almost the same amount… This includes… $850,000 in contributions to the Alabama Republican Party."
APR additionally covered questionable transactions involving Citizens for a Better Alabama, which we revealed had funneled money raised by then Governor Bob Riley through an interview with the PAC's director, an issue not addressed by the memo.
Also not noted in the document obtained by Politico – reasonably, as they are not RSLC transactions – were the successful efforts of Senate Pro Tem Del Marsh in soliciting around half a million in campaign cash from Poarch Creek through personal visits to the tribe, reported here by APR in October of 2012.
State GOP leaders also used their caucus's nonprofit to launder campaign dollars as well, receiving contributions from groups like the Alabama Education Association anonymously. The scheme was revealed by Hubbard spokesperson Rachel Adams mistakenly released the group's IRS documents. APR reported on that story here. 
It's also not the first time Alabama's Republican leadership has caused what the memo refers to as "PAC-to-PAC controversy."
On the day Governor Bob Riley signed the PAC-to-PAC transfer ban, Hubbard awarded several of his top campaign staffers with $38,000 win bonuses that had been transferred from one political action committee to another at the behest of top GOP lawmaker Sen. Jabo Waggoner, a story we reported on here.
Speaker Hubbard is currently under investigation by a Lee County Grand Jury. As all proceedings are secret under law, what APR editor Bill Britt wrote of the RSLC funneling in late 2012 still rings true: "It is not known if this is part of the grand jury investigation, but those close to the proceeding agree it may have some bearing on the case."
The Alabama Political Reporter has done its part to carefully sort through the Speaker's dirty laundry, a fact merely reinforced by Politico's leaked document.
Now, it is the Lee County Grand Jury's turn.
Rep. Barry Moore, indicted by the Grand Jury in April for lying in the course of the investigation against Hubbard, is set to begin in mid-September.
Further questioned about Politico's report, Speaker Hubbard said it is "not worth the paper it is printed on."
Alabama hospitals nearing COVID-19 summer surge levels
Wednesday was the 18th straight day with more than 1,000 people in hospitals in Alabama with COVID-19. 
Alabama hospitals reported caring for 1,483 people infected with COVID-19 on Wednesday, the highest number of patients since Aug. 11, when the state was enduring its summer surge. Wednesday was also the 18th straight day with more than 1,000 people in hospitals in Alabama with COVID-19. 
The seven-day average of hospitalizations was 1,370 on Wednesday, the 36th straight day of that average rising. The Alabama Department of Public Health reported 2,453 new cases Wednesday. The 14-day average of new cases was — for the eighth day in a row — at a record high of 2,192. 
Across the country, more than 80,000 people were hospitalized for COVID-19 on Tuesday, a record high and the 15th straight day of record hospitalizations nationwide, according to the COVID Tracking Project, a coronavirus tracking website.
The CDC this week recommended people not travel for Thanksgiving to help prevent the spread of coronavirus. 
"The only way for us to successfully get through this pandemic is if we work together," said Dr. Kierstin Kennedy, UAB's chief of hospital medicine, in a message Tuesday. "There's no one subset of the community that's going to be able to carry the weight of this pandemic and so we all have to take part in wearing our masks, keeping our distance, making sure that we're washing our hands." 
Kennedy said the best way she can describe the current situation is "Russian Roulette." 
"Not only in the form of, maybe you get it and you don't get sick or maybe you get it and you end up in the ICU," Kennedy said, "but if you do end up sick, are you going to get to the hospital at a time when we've got capacity, and we've got enough people to take care of you? And that is a scary thought." 
The Alabama Department of Public Health on Wednesday reported an increase of 60 confirmed and probable COVID-19 deaths. Deaths take time to confirm and the date a death is reported does not necessarily reflect the date on which the individual died. At least 23 of those deaths occurred in November, and 30 occurred in other months. Seven were undated. Data for the last two to three weeks are incomplete.
As of Wednesday, at least 3,532 Alabamians have died of COVID-19, according to the Department of Public Health. During November, at least 195 people have died in Alabama from COVID-19. But ADPH is sure to add more to the month's tally in the weeks to come as data becomes more complete.
ADPH on Wednesday announced a change that nearly doubled the department's estimate of people who have recovered from COVID-19, bringing that figure up to 161,946. That change also alters APR's estimates of how many cases are considered active.
ADPH's Infectious Disease and Outbreak team "updated some parameters" in the department's Alabama NEDSS Base Surveillance System, which resulted in the increase, the department said.