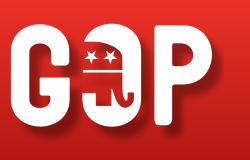 By Brandon Moseley
Alabama Political Reporter
On Monday, August 11, Alabama Republican Party Chairman Bill Armistead reported back to the Alabama GOP about the Republican National Committee meeting in Chicago, Illinois.
Chairman Armistead wrote, "The Republican National Committee held its summer meeting in Chicago last week. Yes, Chicago – the President's hometown. No surprise that Obama was nowhere to be seen. With his popularity at an all-time low, Obama's return to Illinois would be a welcome visit for Republicans. As it stands, Obama is likely to see his adopted state of Illinois elect a Republican governor this November."
Chairman Armistead continued, "The Illinois Republican nominee for governor, businessman Bruce Rauner, leads in every poll against Democratic Governor Pat Quinn. Quinn became governor when disgraced former Democratic Governor Rod Blagojevich was forced out of office on federal corruption charges. You may remember he tried to "sell" Barack Obama's Senate seat when Obama was elected president in 2008. That's Illinois politics for you.  Illinois Republican Lt. Governor candidate Evelyn Sanguinetti and Chicago Cubs General Manager Jed Hoyer headlined an event attended by RNC members at Wrigley Field during last week's meeting. Sanguinetti is a very impressive candidate and will no doubt be a rising star in the Republican Party after her election in November."
Chairman Armistead said that Republicans currently hold 29 governorships and will be defending over half of those.  Wisconsin Gov. Scott Walker (R) faces another electoral test this year.  Walker won election in 2010, but Democrats and their union allies were able to force a recall in 2012, but won more votes in the second election than he did in his original 2010 election.  Armistead wrote, "The Dems want to take him out this year for another reason; they see him as a viable Republican candidate for president in 2016."
Governor Walker was one of the keynote speakers at last week's RNC event.  Walker stressed that Wisconsin is better off than it was when Democrats held the governor's office.  Gov. Walker told the RNC, "The most powerful tool we have is the truth, and the best way to get the truth is going door to door talking to your neighbors, talking to the folks at church and talking to the people you work with."
Indiana Governor Mike Pence (R) also spoke at the RNC meeting. Pence told the RNC members that Republican governors are making a big difference in the way they govern in their states.  Pence claimed that he led his state's effort to make the largest state tax cut in Indiana history, while lowering the business personal property tax and corporate income, in order to improve Indiana's ability to attract new investment and good-paying jobs.
Both Governors Pence and Walker have been featured speakers at recent ALGOP Dinner events.
Omaha businessman Pete Ricketts also addressed the RNC.  Ricketts is the Republican candidate for governor in Nebraska.  Nebraska is a solid Republican state, and Ricketts is expected to win in November.
Armistead said that much of the conversation at the RNC meeting was centered on the Republican Party's optimism about taking the U.S. Senate this fall.  Republicans need to pick up six seats in the Senate without losing any seats currently held by Republicans.  Chairman Armistead wrote, "There are now 12 seats that appear to be potential pickups for Republicans."
U.S. Representative Paul Ryan (R) from Wisconsin spoke at a luncheon for the meeting and challenged everyone to not define ourselves on what we are against.  Rep. Ryan said, "We have to define ourselves on what we aspire to be. We need to show that we have better ideas….real solutions. We need to show that we're the party of opportunity."  "We have to go to the corners of the country that are not used to seeing us."
Chairman Armistead wrote, "We also heard from two experts on foreign policy:  Former Vice President Dick Cheney and his daughter Liz Cheney. Both spoke at separate events, which were closed to the media. Together they have recently founded the Alliance for a Strong America, a nonprofit group designed to promote a strong defense and foreign policy.  Liz Cheney was critical of President Obama for weakening our international standing and specifically for his ill-fated foreign policy (or lack thereof) in Iraq. She said that Obama bears some responsibility for the rise of the Islamic State of Iraq and Syria (ISIS) because he failed to maintain a long-term security force in Iraq."
Armistead said that the week was filled with work sessions focused on the RNC Victory 365 Program. Victory 365 is a partnership between local, state and national Republicans to mobilize volunteers nationwide to engage with voters in their communities. The program will focus on sustained relationships through a precinct-based grassroots organizing structure to build long-term relationships 365 days a year.
The Alabama GOP is represented on the RNC by Chairman Armistead, National Committeeman Paul Reynolds and National Committeewoman Vicki Drummond.
Department of Justice sues Ashland Housing Authority alleging racial discrimination
"AHA has engaged in a pattern or practice of race discrimination by steering applicants to housing communities based on race," the complaint alleges.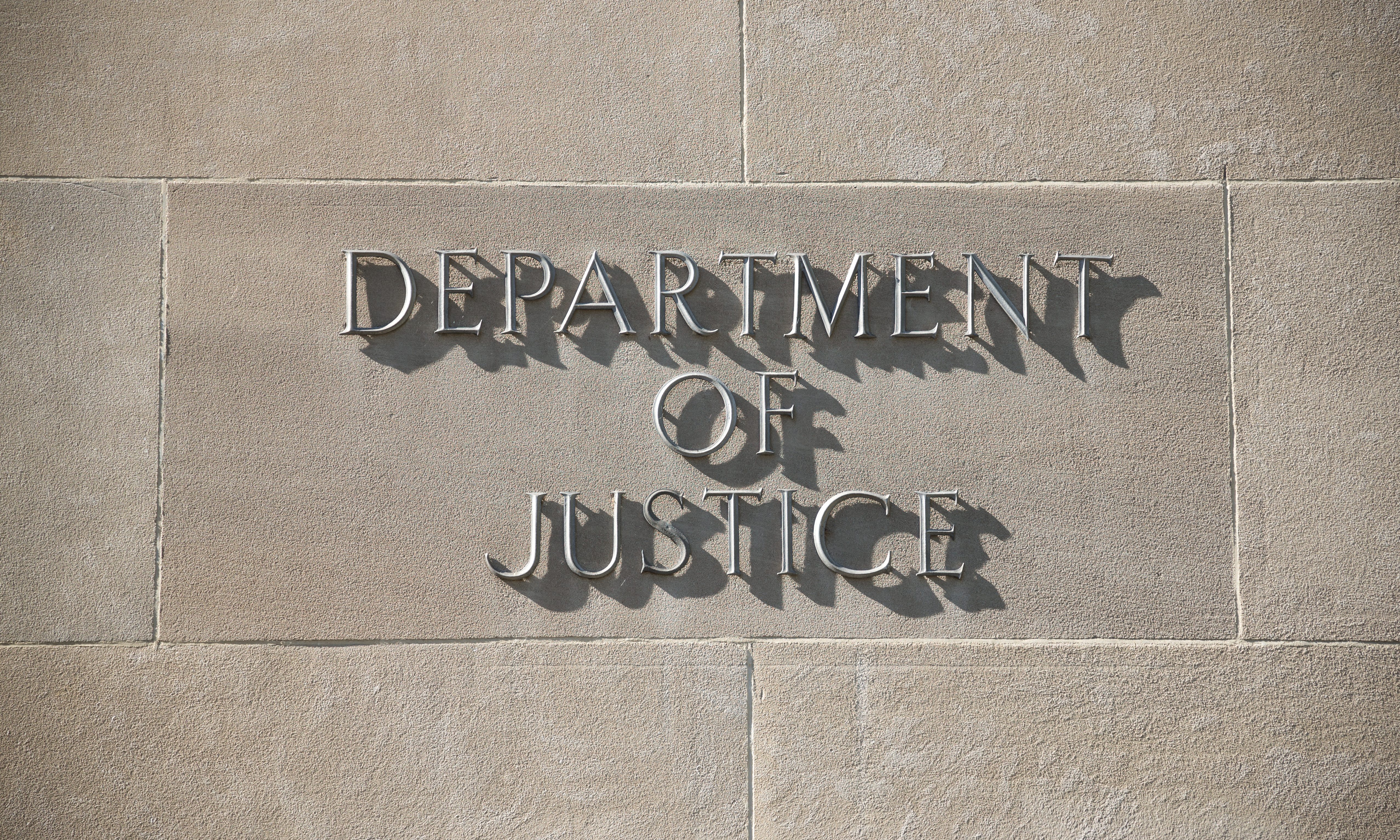 The U.S. Department of Justice on Tuesday filed a lawsuit alleging that the Housing Authority of Ashland violated the Fair Housing Act by intentionally discriminating against Black people who applied for housing because of their race.
The DOJ in its complaint, filed in the U.S. District Court for the Northern District of Alabama, names as defendants the Housing Authority of Ashland, the Southern Development Company of Ashland Ltd., Southern Development Company of Ashland #2 Ltd. and Southern Development Company LLC, which are the private owners and managing agent of one of those housing complexes.
The department's complaint alleges that the Ashland Housing Authority denied Black applicants the opportunity to live in overwhelmingly white housing complexes on the city's East Side, while steering white applicants away from properties whose residents were predominantly Black in the West Side. The AHA operates seven public housing communities spread across both areas, according to the complaint.
"From at least 2012 to the present, AHA has engaged in a pattern or practice of race discrimination by steering applicants to housing communities based on race and by maintaining a racially segregated housing program," the complaint alleges.
The federal government states in the complaint that as of June 2018, 69 percent of all AHA tenants were white, but 99 percent of tenants at Ashland Heights, on the East Side, were white, 92 percent of tenants at another East Side community were white and 91 percent of tenants at yet another East Side housing development were white.
Similar disparities were seen in public housing communities in the West Side, the complaint states.
AHA kept separate waiting lists for both segregated areas, the complaint alleges and allowed applicants who decline offers of housing "without showing good cause, even when they decline offers for race-based reasons," to maintain their position on the waiting list, in violation of AHA's own policies intended to prevent race discrimination.
"On April 11, 1968, one week after the assassination of the Rev. Dr. Martin Luther King, Jr., the United States enacted the Fair Housing Act to outlaw race, color and other forms of discrimination in housing. Denying people housing opportunities because of their race or color is a shameful and blatant violation of the Fair Housing Act," said Assistant Attorney General Eric Dreiband of the Civil Rights Division in a statement. "The United States has made great strides toward Dr. King's dream of a nation where we will be judged by content of our character and not by the color of our skin."
"The dream remains at least partially unfulfilled because we have not completely overcome the scourge of racial bias in housing," Dreiband continued. "Discrimination by those who receive federal taxpayer dollars to provide housing to lower-income applicants is particularly odious because it comes with the support and authority of government. The United States Department of Justice will not stand for this kind of unlawful and intolerable discrimination. The Justice Department will continue to fight to protect the rights of all Americans to rent and own their homes without regard to their race or color."
U.S. Attorney Prim F. Escalona for the Northern District of Alabama said in a statement that individuals and families should not have their rights affected by their race or national origin. "Our office is committed to defending the civil rights of everyone," Escalona said.
The lawsuit seeks damages to compensate victims, civil penalties to the government to vindicate the public interest and a court order barring future discrimination and requiring action to correct the effects of the defendants' discrimination.
The DOJ in a press release encouraged those who believe they have been victims of housing discrimination at the defendants' properties should contact the department toll-free at 1-800-896-7743, mailbox 9997, or by email at [email protected] Individuals who have information about this or another matter involving alleged discrimination may submit a report online at civilrights.justice.gov.
The DOJ in August the U.S. Housing and Urban Development determined that the Decatur Housing Authority was disallowing Black people to live in public housing located in riverfront towers while requiring Black people to live in less attractive apartments elsewhere.