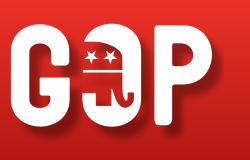 By Brandon Moseley
Alabama Political Reporter
On Monday, August 11, Alabama Republican Party Chairman Bill Armistead reported back to the Alabama GOP about the Republican National Committee meeting in Chicago, Illinois.
Chairman Armistead wrote, "The Republican National Committee held its summer meeting in Chicago last week. Yes, Chicago – the President's hometown. No surprise that Obama was nowhere to be seen. With his popularity at an all-time low, Obama's return to Illinois would be a welcome visit for Republicans. As it stands, Obama is likely to see his adopted state of Illinois elect a Republican governor this November."
Chairman Armistead continued, "The Illinois Republican nominee for governor, businessman Bruce Rauner, leads in every poll against Democratic Governor Pat Quinn. Quinn became governor when disgraced former Democratic Governor Rod Blagojevich was forced out of office on federal corruption charges. You may remember he tried to "sell" Barack Obama's Senate seat when Obama was elected president in 2008. That's Illinois politics for you.  Illinois Republican Lt. Governor candidate Evelyn Sanguinetti and Chicago Cubs General Manager Jed Hoyer headlined an event attended by RNC members at Wrigley Field during last week's meeting. Sanguinetti is a very impressive candidate and will no doubt be a rising star in the Republican Party after her election in November."
Chairman Armistead said that Republicans currently hold 29 governorships and will be defending over half of those.  Wisconsin Gov. Scott Walker (R) faces another electoral test this year.  Walker won election in 2010, but Democrats and their union allies were able to force a recall in 2012, but won more votes in the second election than he did in his original 2010 election.  Armistead wrote, "The Dems want to take him out this year for another reason; they see him as a viable Republican candidate for president in 2016."
Governor Walker was one of the keynote speakers at last week's RNC event.  Walker stressed that Wisconsin is better off than it was when Democrats held the governor's office.  Gov. Walker told the RNC, "The most powerful tool we have is the truth, and the best way to get the truth is going door to door talking to your neighbors, talking to the folks at church and talking to the people you work with."
Indiana Governor Mike Pence (R) also spoke at the RNC meeting. Pence told the RNC members that Republican governors are making a big difference in the way they govern in their states.  Pence claimed that he led his state's effort to make the largest state tax cut in Indiana history, while lowering the business personal property tax and corporate income, in order to improve Indiana's ability to attract new investment and good-paying jobs.
Both Governors Pence and Walker have been featured speakers at recent ALGOP Dinner events.
Omaha businessman Pete Ricketts also addressed the RNC.  Ricketts is the Republican candidate for governor in Nebraska.  Nebraska is a solid Republican state, and Ricketts is expected to win in November.
Armistead said that much of the conversation at the RNC meeting was centered on the Republican Party's optimism about taking the U.S. Senate this fall.  Republicans need to pick up six seats in the Senate without losing any seats currently held by Republicans.  Chairman Armistead wrote, "There are now 12 seats that appear to be potential pickups for Republicans."
U.S. Representative Paul Ryan (R) from Wisconsin spoke at a luncheon for the meeting and challenged everyone to not define ourselves on what we are against.  Rep. Ryan said, "We have to define ourselves on what we aspire to be. We need to show that we have better ideas….real solutions. We need to show that we're the party of opportunity."  "We have to go to the corners of the country that are not used to seeing us."
Chairman Armistead wrote, "We also heard from two experts on foreign policy:  Former Vice President Dick Cheney and his daughter Liz Cheney. Both spoke at separate events, which were closed to the media. Together they have recently founded the Alliance for a Strong America, a nonprofit group designed to promote a strong defense and foreign policy.  Liz Cheney was critical of President Obama for weakening our international standing and specifically for his ill-fated foreign policy (or lack thereof) in Iraq. She said that Obama bears some responsibility for the rise of the Islamic State of Iraq and Syria (ISIS) because he failed to maintain a long-term security force in Iraq."
Armistead said that the week was filled with work sessions focused on the RNC Victory 365 Program. Victory 365 is a partnership between local, state and national Republicans to mobilize volunteers nationwide to engage with voters in their communities. The program will focus on sustained relationships through a precinct-based grassroots organizing structure to build long-term relationships 365 days a year.
The Alabama GOP is represented on the RNC by Chairman Armistead, National Committeeman Paul Reynolds and National Committeewoman Vicki Drummond.
Print this piece
Less than 1 percent of Alabama inmates have been tested for COVID-19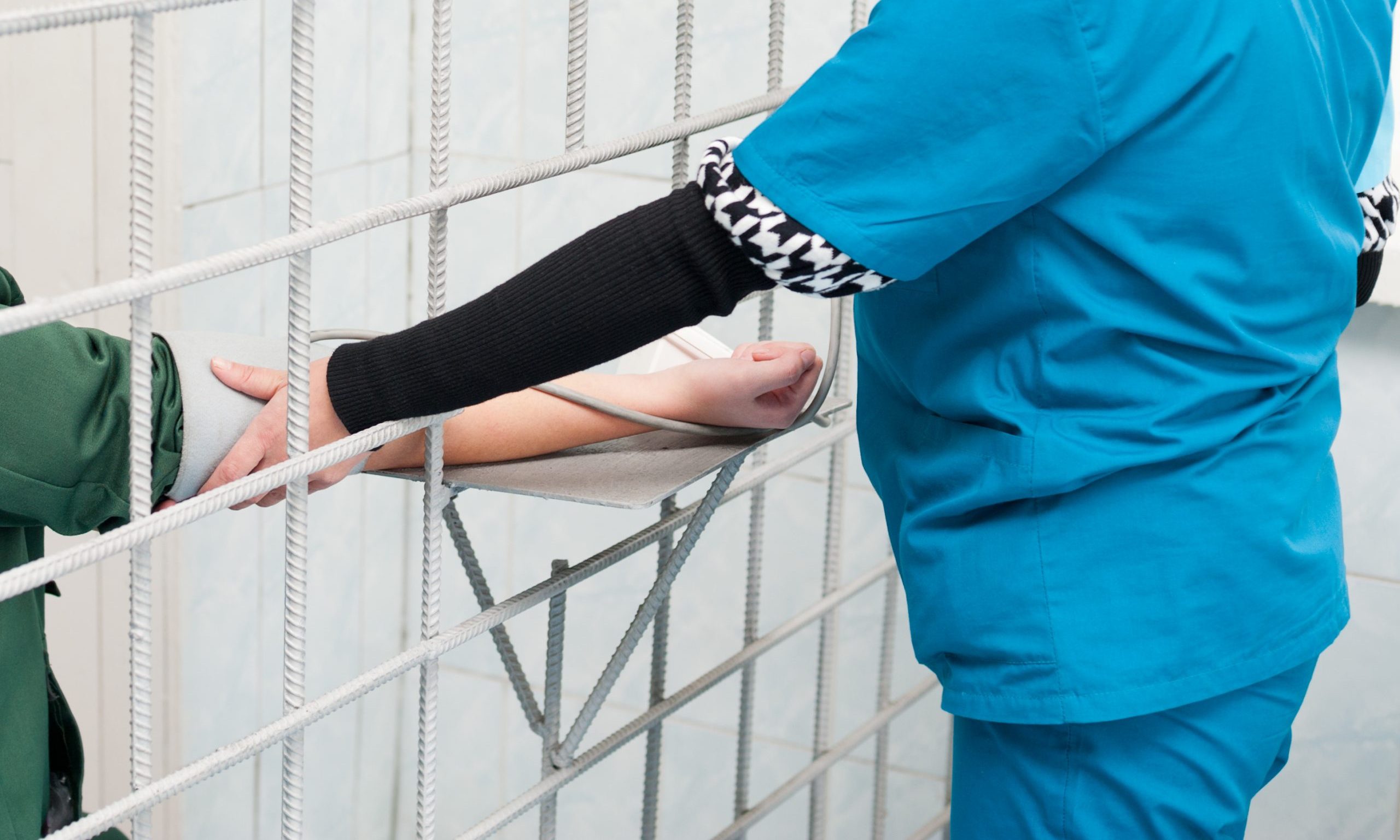 As the number of prison workers in Alabama who've tested positive for COVID-19 continues to rise, the number of cases among inmates in the state's dangerously overcrowded prisons has remained flat, and that likely comes down to testing. 
Inmates in Alabama are only tested if they are exhibiting symptoms and a physician recommends the test. On the contrary, prison workers seek out tests on their own and are asked to voluntarily self-report positive results. 
As of Thursday evening, 58 prison workers self-reported positive COVID-19 results, while just 11 inmates have had confirmed cases, two of which remained active, according to the Alabama Department of Corrections.
Of the state's approximately 22,000 inmates, just 155 had been tested for the virus as of Wednesday. That's less than 1 percent of Alabama's prison population.

ADOC says the department is following the CDC's COVID-19 guidelines for correctional facilities, which currently do not state that inmates who aren't exhibiting symptoms should be tested, but many other states have begun blanket or universal testing in prisons, and they're finding that many who showed no symptoms had the virus and are spreading it to others. 
Advocates for the incarcerated say those serving behind the fences cannot keep themselves safe from coronavirus, that social-distancing in overcrowded facilities isn't possible and sanitation is subpar. 
As the number of confirmed cases in Alabama continue to rise, those advocates worry that without broad testing, outbreaks inside the prisons become much more likely, and the virus won't stay inside the prison, as workers can bring it with them back into their communities. 
Alabama has the fourth-lowest COVID-19 testing rate among inmate populations in the U.S., according to the Covid Prison Project, a group of public health scientists who track the virus in U.S. prisons. (Statistics for 17 states were incomplete.)
Alabama had tested 5.66 inmates per 1,000 as of Thursday. 
Alabama also had the sixth-lowest percentage of confirmed cases among inmates, according to the Covid Prison Project, with just .41 confirmed cases per 1,000 inmates. 
"Currently, inmates are tested for COVID-19 only with the order of a physician, who makes a medically informed decision to do so if certain CDC criteria are met. This is in-line with CDC guidelines for correctional institutions," ADOC spokeswoman Samantha Rose wrote to APR in a message Friday. 
"At this time, the ADOC is not testing asymptomatic inmates with the exception of those moved to level-two quarantine," Rose said. "However, all inmates referred to a community physician, health center, or local hospital for non-emergent appointments or medical procedures will be tested for COVID-19 upon medical provider or facility request, or in accordance with their testing requirements/protocols." 
Regarding ADOC's future plans for universal testing, Rose said that the department continues to monitor closely COVID-19's evolving impact on the correctional system, state and country "and gather additional data around which informed and strategic operational decisions can be made." 
"As we have since the onset of this pandemic, the Department's intent is to keep the public apprised, without compromising security, of our ongoing and evolving response to COVID-19 in our facilities," Rose continued. 
"It is important to note the measure of success relative to COVID-19 in our facilities is the same as it in the free world, and that measure is not about zero positive tests. It's about slowing the impact of the virus and maintaining critical medical services, which we believe we are doing and will continue to do," Rose said in the message. "It's about doing everything we can to protect those who may be have been exposed, and preventing them from potentially infecting others while contagious. Finally, it's about caring for those who do get sick and helping them to fully recover wherever possible. This is what we are doing, and this is what we remain committed to in addition to the important mission of the Department." 
While the CDC does not currently recommend testing inmates who are asymptomatic, several states are doing so, and the results have been a massive jump in the number of confirmed cases. 
"When you look at other states that have begun to test more, or have even authorized mass testing, their cases immediately skyrocketed," said Dillon Nettles, policy analyst for the ACLU of Alabama, speaking to APR on Friday. 
In Ohio, 78 percent of all inmates at the Marion Correctional Institute tested positive for coronavirus after prison officials there decided to test the entire prison population. 
West Virginia Gov. Jim Justice on Wednesday ordered the Division of Corrections and Rehabilitation to test every inmate in the state for COVID-19, according to The Herald-Dispatch
"Most all of the other states have had a really bad go of it with their prisons," Justice said during his daily press briefing, according to the newspaper. "All of these people are in an area that's confined and, naturally, they interact in a closer area so, therefore, they're more exposed. I hope and pray that what we're doing is the right thing and, at the end of the day, it will protect people because they deserve to be protected."
Public health officials in California in late April broadened the scope of who could be tested to include prisoners, who are more at risk of the virus due to their confined living spaces and lack of sanitation. 
While the CDC does not currently recommend testing asymptomatic inmates, a recent CDC report does say that screening alone isn't enough, and that perhaps testing may be an important strategy in slowing the spread of the virus inside prisons. 
The CDC's report on COVID-19 in correctional facilities released May 6 found that only 69 percent of jurisdictions reported data to the CDC, but among them, 53 percent only reported confirmed cases among staff, and said there were no confirmed COVID-19 cases among inmates. 
Information on the percentage of inmates and staff tested was not available, according to the CDC report, so it's unclear whether inmates were being tested in the 53 percent of jurisdictions that reported no cases among the incarcerated. 
The CDC report noted that although symptom screening is important, it's not enough to stop an outbreak in prisons. 
An investigation of a COVID-19 outbreak in a skilled nursing facility found that about half of cases identified through facility-wide testing were among asymptomatic people, who likely contributed to the virus's spread inside the facility, the report states. 
"These data indicate that symptom screening alone is inadequate to promptly identify and isolate infected persons in congregate settings such as correctional and detention facilities," the CDC's report reads. 
"Testing might become an important strategy to include when it is more widely available and when facilities have developed plans for how the results can be used to inform operational strategies to reduce transmission risk," the report continues. 
Nettles with the ACLU of Alabama said the organization rejects ADOC's statements that the department is doing everything within its power to maintain the health and safety of people in state facilities. 
"That wasn't true before COVID-19 and it's certainly not true now," Nettles said. "The only true way to put the best interests of the people who are incarcerated forward is to first, ensure that there is mass testing for those who are inside the facilities, for each and every individual." 
The CDC recommends additional strategies, including reducing prison populations by releasing some inmates. 
"Some jurisdictions have implemented decompression strategies to reduce crowding, such as reducing or eliminating bail and releasing persons to home confinement or community supervision," the report states. 
Although some municipal judges in Alabama have begun releasing a portion of local jail inmate populations to reduce the number of incarcerated people during the coronavirus outbreak, none of those measures have been taken up by officials who oversee Alabama's prisons to specifically address the pandemic. 
Nettles said ADOC and the Alabama Bureau of Pardons and Paroles should be working to release as many inmates as possible from the overcrowded prisons. 
Instead, the Alabama Bureau of Pardons and Paroles last week increased the prison population by revoking probation of more inmates than the bureau released on parole, Nettles said. 
Nettles said there's also a concern that large outbreaks in prisons could tax an already overburdened hospital system, and noted a shortage of intensive care beds in Montgomery, a city that recently had been sending COVID-19 patients to hospitals in Birmingham due to the scarcity of ICU beds. 
Shon Hopwood, an associate professor at Georgetown University Law Center, said during an online press briefing Thursday that many prisons are located in small rural communities, which poses a risk to everyone living nearby. 
"It's not just a concern with the people in prison. This is eventually going to get out and overwhelm these small communities where our prisons are located, and our health system is ill-equipped to be able to handle that sort of large scale outbreak," Hopwood said. 
"Everything that is recommended to all of us on the outside in terms of social distancing, in terms of hygiene and sanitation protection is almost impossible on the inside," said Marc Howard, a professor and director of the Prisons and Justice Initiative at Georgetown University speaking at that same press briefing Thursday. "And so when you have prisons that are overcrowded the way American prisons are, to a degree that's unprecedented across the world and throughout history, you cannot separate people so that they're not in contact with each other." 
Howard described prisons and jails as tinderboxes for the spread of COVID-19, and said  while there's been some work as of late in some areas to prevent its spread inside the fences "unfortunately, it's come much too late, because COVID-19 is really rampant throughout most prisons and jails." 
"Ultimately, I think it's a tragic situation that you have people who are essentially helpless, and we need as a society on the outside to really care about that, and to feel the pain and to learn from it," Howard said. "So that this doesn't happen in the future, and hopefully so that some deep decarceral measures can be taken now." 
Howard said studies have shown that almost half of Americans have a relative in their family who is, or was incarcerated. 
"But because of the stigma they don't talk about it. They keep it hidden, and this is actually much closer to home than we realize," Howard said. "And what I think we need to think about, especially when hearing about these horrible stories about infection running rampant throughout prisons and jails, is that these might be our brothers and sisters, our cousins, our mothers and fathers. Our children."
Print this piece