Sessions Says Public Should Ask their Senators Stand on Executive Amnesty
By Brandon Moseley
Alabama Political Reporter
On Wednesday, August 13 U.S. Senator Jeff Sessions (R) released a written statement asking Americans to contact their Senators to take a stand on President Barack H. Obama's proposal that the President declare millions of illegal aliens legal status to live in this country and work visas to work here legally.
Senator Sessions said, "Recent developments suggest the President's planned executive amnesty could be increasingly imminent and broad in scope. House Democrat Leader Pelosi—clearly one of the White House's closest allies—has just urged the President to issue 'the broadest possible' executive actions. Open borders groups have grown bolder and louder in their unlawful demands, launching a campaign for the President to 'go big,' and demanding that he 'stand up' to Congress and 'expand DACA.'"
Senator Sessions asked, "Will Congress defend itself? Will it defend the country's laws, its people, and the idea that a nation has enforceable borders that cannot be waived away with the flick of a pen?  While the Senate recesses, activist groups and special interest lobbyists are huddling with the White House to implement through executive action that which Congress explicitly rejected. These are the same groups who met to devise the Senate's 'Gang of Eight' plan, until that effort was exposed and then halted by the American people and their representatives in the House."
Senator Sessions said, "It is chilling to consider now that these groups, frustrated in their aims by our Constitutional system of government, are plotting with the Obama Administration to collect their spoils through executive fiat."
In the statement Senator Jeff Sessions quoted from an Associated Press article: "'White House officials are making plans to act before November's mid-term elections to grant work permits to potentially millions of immigrants who are in this country illegally…White House officials led by Domestic Policy Council Director Cecilia Munoz and White House Counsel Neil Eggleston, along with Homeland Security Secretary Jeh Johnson, have been working to chart a plan on executive actions Obama could take, hosting frequent meetings with interest groups… the U.S. Chamber of Commerce says it is actively working to determine whether there are steps Obama could take by executive action that could help the business community.'"
Sen. Sessions asked, "So, with American workers hurting, special interest groups are collaborating with the White House on measures that would pull down wages and impoverish working Americans?"
The conservative Alabama Senator said, "The steps that must be taken are clear: the Senate must vote on the House-passed measure to stop these unlawful actions. It is true that Majority Leader Reid is blocking it from a vote. But Reid acts only with the blessing of his members in the Democrat conference—so the American people have the power to force it to a vote through their elected Senators.  Any Senator who fails to request such a vote is complicit in these planned actions."
Sen. Sessions concluded, "The American people have begged and pleaded for years for our immigration laws to be enforced. But the politicians have refused.  Now these planned executive actions would nullify our laws, invite a massive new wave of unimpeded illegality, and strip the American people of their lawful right to have their jobs and communities protected.  This must be stopped.  And the American people have the power to stop it. That begins with asking a simple question: where do your Senators stand?"
The United States has taken in 40 million new immigrants both legal and illegal since 1970.  In recent years, American workers, especially the least skilled half of the work force, have seen their wages stagnate adjusted for inflation.  Mandates, under the controversial Patient Protection and Affordable Care Act of 2010, on businesses to provide expensive health insurance for full time workers has meant that many businesses aren't letting workers put in more than 28 hours per week.  A luxury business has because of the soft jobs market.
Sen. Sessions has argued that Washington's inaction on enforcing immigration law actually hurts both immigrant workers and U.S. born workers alike.  Sen. Sessions said, "The share of the population today that is foreign-born has quadrupled. It has gone up four-fold in forty years." Sen. Sessions has suggested that after four decades of large-scale immigration, it is time to slow down, allow wages to rise, assimilation to occur, and the middle class to be restored.
The popular Senator Jefferson Beauregard "Jeff" Sessions III faces re-election this year; but no Republican and no Democrat would take on the challenge of running against Sen. Sessions in Alabama.
Roby warns Americans to be careful this Thanksgiving
Congresswoman Roby urged Alabamians to adjust Thanksgiving holiday activities to avoid spreading the coronavirus.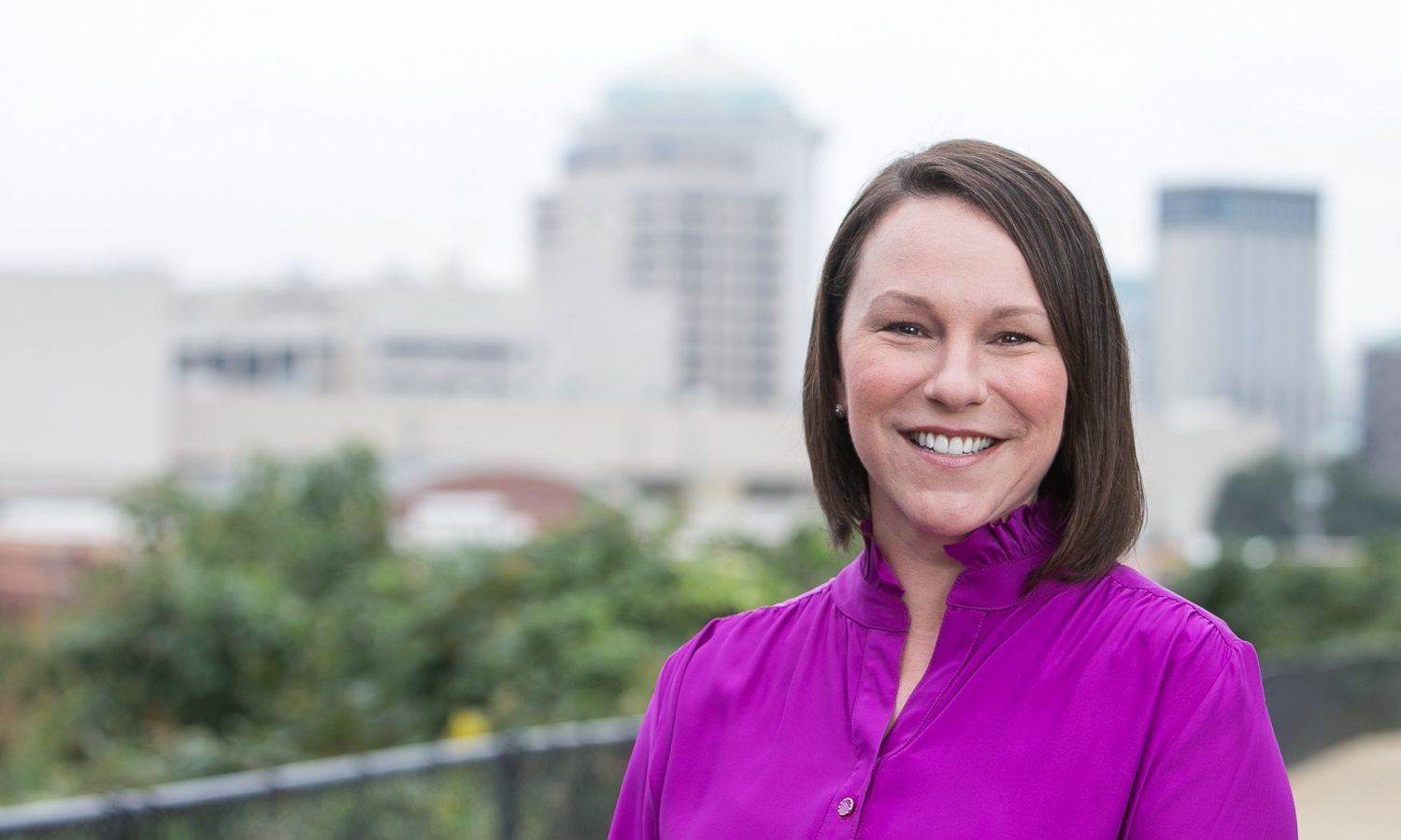 Congresswoman Martha Roby, R-Alabama, warned Alabamians to adjust their Thanksgiving holiday activities to avoid spreading the coronavirus.
"Thanksgiving is a special holiday because it provides us an entire day each year to pause and give thanks for the many blessings we have received," Roby said. "Particularly amid a global pandemic, the stress and craziness of life often make it easy to lose sight of just how much we have to be thankful for. Whether you are gathering with loved ones or remaining in the comfort of your own home, I hope we all take time to celebrate gratitude – something we may not do enough of these days."
"As we've learned to adjust our daily routines and activities throughout the course of this pandemic, we know this Thanksgiving will not look like those of the past," Roby said. "Please be mindful of any safety measures and precautions that have been put in place to help protect your family and those around you. The Alabama Department of Public Health (ADPH) released guidance that includes a list of low, moderate, and high-risk activities in order to help Alabamians have a safer holiday season. ADPH suggests a few lower risk activities such as having a small dinner with members of your household, preparing and safely delivering meals to family and neighbors who are at high-risk, or hosting a virtual dinner with friends."
Congressman Robert Aderholt, R-Alabama, echoed Roby's warning to be safe this Thanksgiving holiday.
Aderholt said: "I want to wish you and your loved ones a Happy Thanksgiving! I hope Thursday is filled with a lot of laughter and gratitude, and that you can share it with friends and family. And while we continue to navigate this Coronavirus pandemic, please stay safe this holiday season."
On Thursday, the CDC encouraged families to stay home as much as possible over the holiday weekend and avoid spreading the coronavirus.
"As cases continue to increase rapidly across the United States, the safest way to celebrate Thanksgiving is to celebrate at home with the people you live with," the CDC said in a statement before the holiday. "Gatherings with family and friends who do not live with you can increase the chances of getting or spreading COVID-19 or the flu."
The CDC has updated its guidelines to encourage families to stay home during the holiday.
The CDC said that postponing Thanksgiving travel is the "best way to protect" against the virus.
If you are sick or anyone in your household is sick, whether you think it is COVID or not, do not travel.
If you are considering traveling for Thanksgiving, avoid traveling to locations where virus activity is high or increasing.
Avoid travel to areas where hospitals are already overwhelmed with patients who have COVID-19.
Try to avoid traveling by bus, train or airplane, where staying 6 feet apart is difficult.
Avoid traveling with people who don't live with you.
You should consider making other plans, such as hosting a virtual gathering or delaying travel until the vaccine is available or the pandemic is more under control.
Discuss with your family and friends the risks of traveling for Thanksgiving.
Try to dissuade people from visiting this holiday.
If you do travel, check for travel restrictions before you go and get your flu shot before you travel.
Always wear a mask in public settings, when using public transportation, and when around people with whom you don't live.
Stay at least 6 feet apart from anyone who does not live with you.
Wash your hands often or use hand sanitizer.
Avoid touching your mask, eyes, nose and mouth.
Bring extra supplies, such as masks and hand sanitizer.
When you wear the mask, make sure that it covers your nose and mouth and secure it under your chin.
Remember that people without symptoms may still be infected, and if so, are still able to spread COVID-19. Remember to always social distance. This is especially important for people who are at higher risk of getting very sick. Keep hand sanitizer with you and use it when you are unable to wash your hands. Use a hand sanitizer with at least 60 percent alcohol.
Try to also avoid live sporting events, Thanksgiving Day parades and Black Friday shopping this year.
Roby represents Alabama's 2nd Congressional District and will be retiring at the end of the year. Aderholt represents Alabama's 4th Congressional District and was re-elected to the 117th Congress.