By Brandon Moseley
Alabama Political Reporter
On Friday, August 21, Alabama Governor Robert Bentley (R) announced that he was creating, The Alabama Drone Task Force.  According to a written statement from the Governor's office, the task force was created to review the necessary requirements to further Alabama's potential use of drones in areas of agriculture, conservation and law enforcement. The task force is to meet as early as this month and will send its findings to the Governor by January 2015.
Governor Bentley said in a written statement, "I believe drone use can benefit the state now and for generations to come, because drones offer many advantages to help our farmers and law enforcement agencies be successful…The task force will review Federal Aviation Administration (FAA) requirements for drone use in Alabama and establish the necessary guidelines. We have assembled a strong group with extensive knowledge and experience to serve on the task force, and I look forward to their recommendations for a statewide plan."
The task force includes just five members: Agriculture and Industries Commissioner John McMillian (R), Transportation Director John Cooper, Conservation and Natural Resources Commissioner Gunter Guy, Alabama Law Enforcement Agency Secretary Spencer Collier and Montgomery Airport Authority Board Member Jimmy Reynolds. Commissioner McMillian has been appointed the chairman of the task force.
Commissioner McMillan said, "So many constructive uses have emerged recently for drones in agriculture, forestry and other commercial enterprises. Now is the time for the State of Alabama to be proactive with ideas that enable this rapidly developing technology to be a positive innovation for the long-term. I am honored that Governor Bentley has asked me to join this worthwhile endeavor that will yield great benefits now and in the future."
According to the Governor's statement, the task force is expected to: study the requirements for drone operations in Alabama, and the process for FAA approval; apply for necessary FAA waivers for drone use in Alabama airspace; meet with stakeholders to discuss plans for drone use; and recommend a statewide plan for drone use in Alabama.
The first meeting of the Drone Task Force is scheduled for Friday, August 29, 2014, in Montgomery and the statewide drone management plan is due to the Governor before January 15, 2015.
Farmers want to be able to use drones to monitor their crops and their livestock, which are often in large fields; not all of which are easily accessible. Similarly, forest owners want to be able to closely follow how their trees are growing.
Drones can cover a lot of ground quickly, much faster than a farmer or forester can on foot and can go places that a pickup truck or even a motorcycle or ATV cannot, such as across a rain swollen creek or drainage ditch.
In theory, drones would will allow managers to do things like: check cows that may need assistance at calving; check a growing crop for pests like corn borers, grass hoppers, or boll weevils so that pesticides can be applied before crop losses occur; check a growing timber crop for the potentially devastating pine beetle; check properties for invasive species like cogongrass, kudzu, fire ants, privet hedges, etc; monitor wildlife to identify where more hunting pressure needs to be applied and where less hunting pressure is needed; check properties for wild hogs; guard against illegal timber cutting, poaching, or rustling; check for storm damage; monitor fence lines, etc.
Drones also have applications for law enforcement. Potentially these could include: covering a lot of ground in detail very quick when a child or other person is reported missing; checking for illegal marijuana crops being grown in Alabama's fields and forests; monitoring suspected crack houses; looking for poachers or others violating Alabama's game management laws;  looking for stolen cars and farm machinery; monitoring traffic; helping check to see if a city's zoning and codes are being violated.
Drones also have potential applications in fields such as: land developers, real estate managers, surveyors, engineers, security companies, private investigators, insurance adjusters.
Some privacy advocates worry that the police having too many "eyes in the sky" could mean a loss of privacy and perhaps mean a weakening of the fourth amendment which protects us from illegal searches and seizures. Some worry that allowing drones in the hands of the general public could make spying/stalking much easier.
For example, could a jealous spouse or boyfriend/girlfriend hire a private investigator to monitor their romantic interest's movements with drones?  Or could our home owner's association (HOA) use drones to monitor our lawn and other regulations? Is there a potential for criminals to use the drones to monitor homes they intend to target?
Potentially, drone surveillance could tell a criminal who isn't and who is at a home they were monitoring as well as when the regular police patrol has passed by or is tied up at an accident investigation. Could terrorist groups like Al Qaeda use drones to take down a plane by flying it into a jet engine's air intake?
The task force will have to weigh the positives and the negatives when formulating Alabama's drone plan and set the regulations accordingly.
Prison worker says excessive pepper spray may have killed inmate
A prison worker says the amount of pepper spray used was excessive, and that officers knowingly and intentionally put the inmate's life in jeopardy.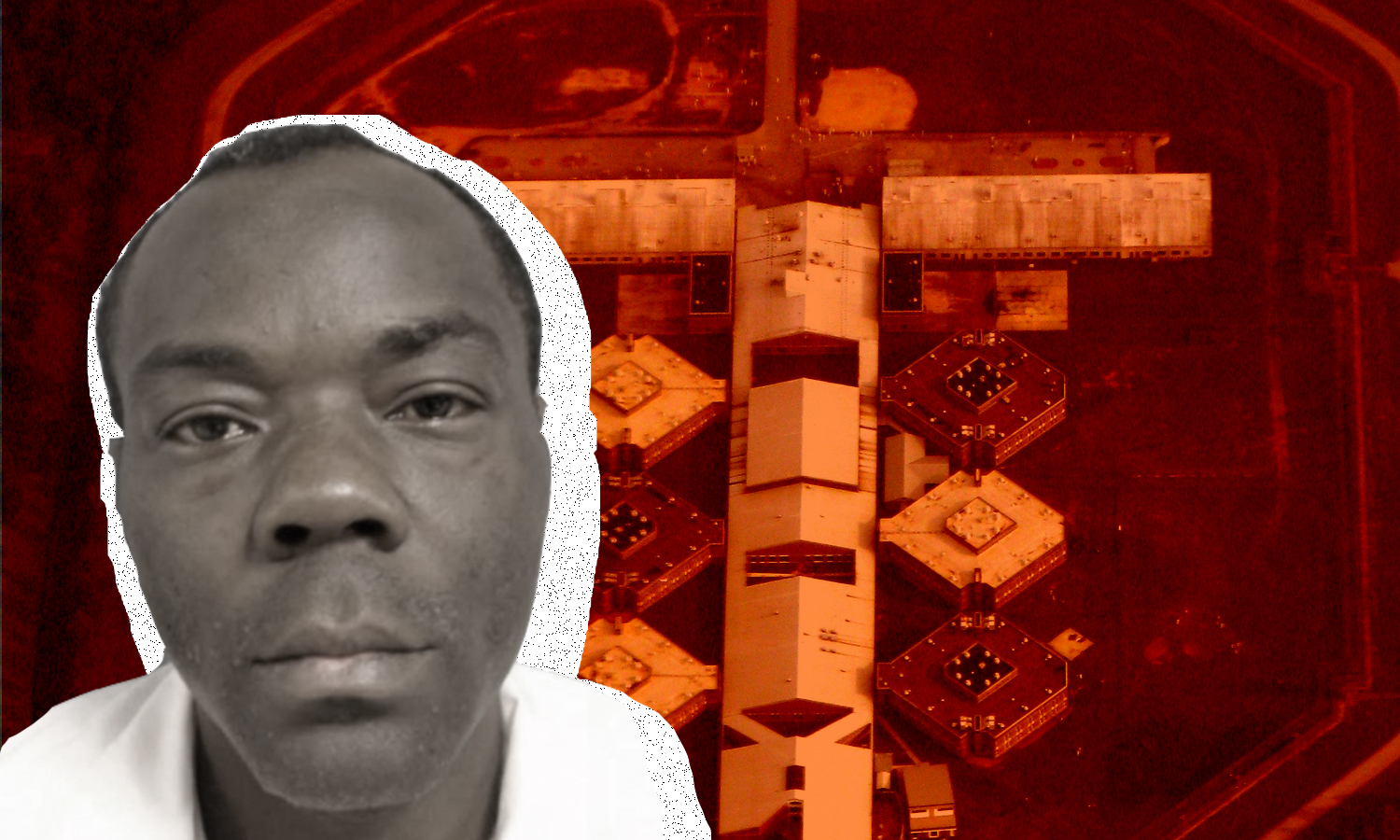 It's not yet clear what caused the death of 38-year-old Darnell McMillian after he was pepper sprayed inside an Alabama prison last month, but a prison worker says the amount of pepper spray used was excessive, and that officers knowingly and intentionally put his life in jeopardy.
Some time around 6 p.m. on June 22, three correctional officers placed McMillian in suicide cell S-11, with an inmate who was known to be aggressive and who was already on suicide watch, according to a prison worker with knowledge of the incident, who reached out to APR to discuss the death because the person said it troubled them.
The ADOC worker asked not to be identified because the person is still employed with the department.
"He shouldn't have been doubled up with somebody," the worker said of the aggressive inmate already in cell S-11. "It was very clear that the person in that cell was threatening."
The worker said the officers enticed the two men to fight, and once the inmate began threatening McMillian, McMillian took the first swing to hit the man.
The three officers standing outside then deployed a pepper spray called Cell Buster into the cell, the worker said. Cell Buster is a potent spray used by correctional staff and produced by the Chicago-based company Sabre.
"The inmate was yelling that he couldn't breathe," the employee said. "One Cell Buster is enough to do a lot of damage. There were three officers present at the time of this, and there were three cans of Cell Busters sprayed."
The employee said that once McMillian was pulled from the cell, he was almost unconscious and then "went completely unconscious, because he was coughing and aspirating."
The cell was then cleaned by inmates, except for some spots of blood, which the worker said might make it appear to have been a homicide by the other inmate, but the worker said several staff members at the prison believe the death may have been caused by excessive use of pepper spray.
"He was on his back when they were getting him to the infirmary, which can also cause asphyxiation, especially if he's coughing and saying he can't breathe. That spray can make you vomit," the worker said.
While there are video cameras that record each suicide cell, the worker said they do not believe there is footage from cell S-11 during the time of McMillian's death. The employee said they've been through many incidents in the prison but that "this one seems pretty bad."
The worker said it's not clear why the officers encouraged a fight between the other inmate and McMillian, but from experience, the person said some officers will do so when an inmate angers them.
The employee said when they read APR's first article on McMillian's death, and there was little information on what happened, they decided to reach out.
"I'd rather share it and put it out there," the person said. Some details of what the worker said were corroborated by the Jefferson County Coroner's office.
Jefferson County Coroner Bill Yates told APR on Thursday that McMillian's final cause of death awaits results from the autopsy, which can take between four and six weeks, but that there did not appear to be any external injuries that could have caused his death.
McMillian was pronounced dead at Donaldson prison at 7:49 p.m. on June 22, Yates said.
Yates, reading from his notes on the incident, said that in the moments before his death, there appeared to be a physical altercation between McMillian and another inmate, and that correctional officers used pepper spray to stop the fight.
"Obviously, Department of Corrections staff is going to step in to stop that, and it's my understanding that after that, he was having complaints of not being able to breath," Yates said. "I think they used — there was some pepper spray that was used to stop that, and he immediately went, from our understanding, to the infirmary."
"From our autopsy, I don't believe we found any type of trauma that would explain death," Yates said.
His office is awaiting lab results, to include toxicology and other lab work to determine if drugs or an unknown medical condition may have been factors in his death, Yates said. McMillian didn't have a history of any heart conditions, but Yates said lab results could reveal one if in fact he had a condition.
Asked if it's possible to die from exposure to a large amount of pepper spray, Yates said "I haven't heard of it, not to say it can't happen."
"I think you could pass away from extreme amounts of anything," Yates said, but he's never known of a death that resulted from large exposures to pepper spray.
Yates said there have been no reports to his office of any other inmate in that cell, or any ADOC staff, experiencing health problems as a result of the incident.
A 2003 study by the U.S. Department of Justice's National Institute of Justice on the use of pepper spray by police and corrections staff in North Carolina found that two cases of the 63 studied resulted in death from the use of pepper spray, and that both incarcerated persons who died had asthma. In only one of those cases, however, a large amount of pepper spray was used on the man, and the positioning of the man's body may have been a factor as well.
"Pepper spray was used more times in this case than in any other, but according to police officers, it was ineffective. The subject, who was obese, was handcuffed behind his back and placed in a facedown position when being transported," the report states. "The difficulty of breathing in this position may have been compounded by the damage already done to his airways."
In June, a 35-year-old inmate named Jamel Floyd died after correctional officers at a federal prison in Brooklyn used pepper spray after he had barricaded himself in his cell. He was unresponsive when removed from his cell and prison staff were unable to revive him, according to CNN. The death was under investigation and the U.S. Marshals and the FBI were notified, according to a release by the Metropolitan Detention Center.
According to the Sabre's own promotional video, Cell Buster is to be used in three-second bursts, with the correctional officer checking after each burst to determine if the "desired effects" have been produced, before using it for another 3-second burst. Cell Buster's description states that the product "delivers pain, irritation, inflammation, coughing, temporary blindness and redness of skin."
ADOC spokeswoman Linda Mays in a message to APR on Thursday said that the department's Law Enforcement Services Division is investigating all aspects of the incident.
"While we would like to address your questions and provide insight that would be helpful to you, at this juncture in the process we simply cannot provide information that would compromise the integrity of our ongoing investigation. More information will be available upon the conclusion of our investigation into Daniel [sic] McMillian's death," Mays wrote.