Ivey Says that She is Committed to Alabama's Military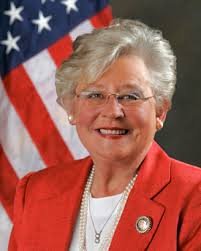 By Brandon Moseley
Alabama Political Reporter
Alabama Lt. Governor Kay Ivey (R) has announced that she has launched a tour of Alabama military installations.
Lt. Gov. Ivey said in a written statement, "My time in office can be characterized by my efforts to support our military. Strengthening our military assets has been a primary pillar of my service. I have long been an ardent patriot and supporter of our military men and women. My father, an Army officer, fought on the battlefields in Europe during World War II. Throughout my years in public service, I have encouraged our youth to become citizen leaders and serve their communities, State, and Nation. Like most Alabamians, patriotism is one of my core values."
Lt. Gov. Ivey is the Chair of the Jobs Creation and Military Stability Commission (MSC) which is tasked with developing a coordinated, statewide approach to protecting and strengthening Alabama's military bases so we don't lose bases from the anticipated next round of Base Realignment and Closure (BRAC) cuts.
Lt. Gov. Ivey said, "Alabama is home to four major military installations: Maxwell Air Force Base, Ft. Rucker Army Post, Anniston Army Depot, and Redstone Arsenal. Nearly 12,000 active duty members, 22,000 Reserve and National Guard personnel, and more than 420,000 veterans live in Alabama. In these times of persistent conflict, the Department of Defense looks to Alabama to complete missions that are vital to our Nation's overall defense strategy. Our service men and women have answered the call time and time again."
The Conservative Lt. Governor continued, "Military in our State is not only critical to our national security, but it's a major economic engine. And like any engine, it needs maintenance. Local communities surrounding the military installations and State leaders have a great responsibility to maintain and retain the military's interests and secure those assets.  MSC started from the ground up. We assembled a group of top-notch retired military officers, local officials, business leaders, and state lawmakers. Now for the first time, military officials, the business community, and state leaders are communicating in an intentional and strategic way."
Ivey said that she has recently launched a tour of several military installations, including Guard and Reserve units. These trips are focused on meeting with leadership and studying and discussing the critical needs of Alabama's military bases.  Ivey said that there's no replacement for first-hand experience and face-to-face communication.
Ivey wrote in her statement, "I began the tour at the 908th Airlift Wing at Maxwell Air Force Base where I met with Wing Commander Colonel Adam Willis and other key leadership. The 908th has an impressive 50-year history and is strategically located to carry out combat support and humanitarian missions on a workhorse of an aircraft, the C-130. The 908th generates a $69.3 million economic impact and employs 1,200 people. Typical of military units, it's a well-oiled machine. Airmen take great care and personal pride in their work, and it shows. I enjoyed meeting the C-130 pilots and navigators and exploring the giant aircraft. It's no wonder the C-130 has been in continuous production longer than any other military aircraft.  It's truly a marvel of American ingenuity and engineering that has stood the test of time."
The C-130 can transport utility helicopters, armored vehicles, personnel, wounded, and standard palletized cargo up to 42,000 pounds to and from combat or natural disaster zones utilizing less than desirable runways or airdrop its load directly to U.S. forces.
Col. Willis showed Ivey the aging control tower and hangars that need improvement. The condition and capabilities of facilities are important factor in the BRAC process, where Congress and the Pentagon decide whether a state gets to keep its military base or not.
Ivey said, "The C-130 is important to the 908th and the 908th is important to Alabama. The MSC is committed to providing the 908th with the support it needs to continue its mission. Over the next few months, I will visit other military installations and I look forward to reviewing their needs. Congress has not decided when it will authorize the next round of BRAC, but we are on the right track to be ready when it does."
For the last five years the United States has been cutting its defense capabilities and hollowing out its force anticipating peace in the Middle East that never actually comes.  U.S. armed forces are currently engaged in Iraq fighting ISIS and providing aid to refugees.  A smaller force needs fewer military bases.
Lt. Governor Kay Ivey his running for a second term.  Her opponent in the November General Election is former Cullman State Representative James Fields (D).
"We're not going to get a do-over:" Alabama health officer on Thanksgiving and COVID-19
There were 1,427 hospitalized COVID-19 patients in Alabama on Monday, the most since Aug. 11.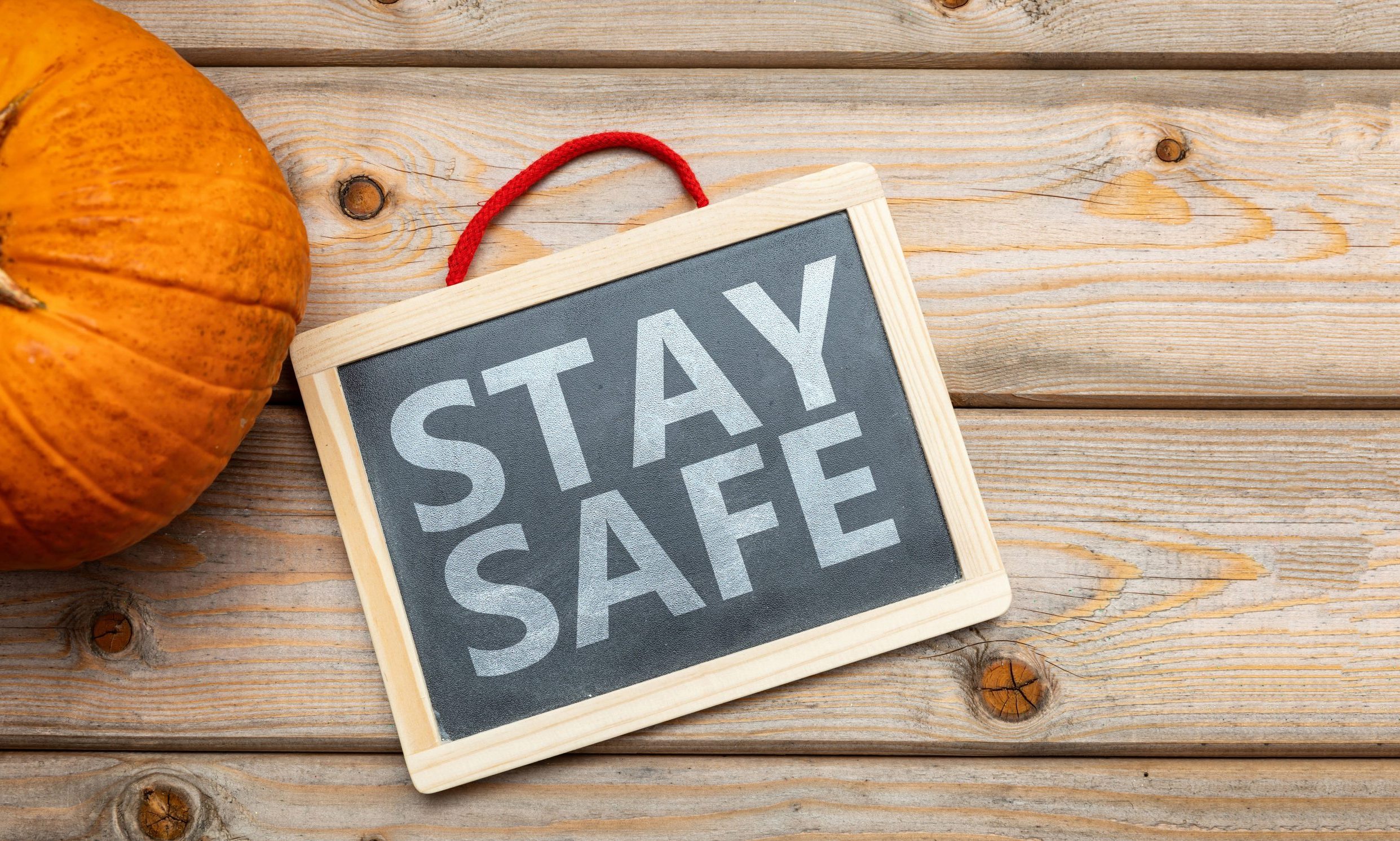 Alabama State Health Officer Dr. Scott Harris on Monday pleaded with the public to avoid gatherings over Thanksgiving as COVID-19 continues to surge in Alabama and hospitals statewide are filling with coronavirus patients. 
"We don't want this to be the last ever Thanksgiving for someone in your family, like your parents or your grandparents," Harris said during a press conference Monday. 
Harris said Alabama's numbers aren't headed in the right direction and more than 230,000 Alabamians — roughly 4 percent of the state's population — have been infected by the coronavirus. 
"We are adding a couple of thousand new cases a day, at least, that we are aware," Harris said. "This is a time for people to be vigilant. This is a time to be careful and to think about what you're going to be doing." 
Alabama added 1,574 new coronavirus cases on Monday, and the state's 14-day average for new daily cases was at a record high 2,087. In the last two weeks, the state has added 29,223 cases, the most cases in any two week period since the pandemic arrived in Alabama in March.
There were 1,427 hospitalized COVID-19 patients in Alabama on Monday. The last time so many were hospitalized in the state was on Aug. 11, during Alabama's summer surge. 
Harris said that he and his wife will be staying home for Thanksgiving instead of having his family's regular large, intergenerational gathering. What happens with Alabama's COVID-19 numbers over Thanksgiving will impact what the state's December holiday and Christmas season will look like, Harris said. 
"Are we gonna be here a month from now trying to have the same conversation? I really, really hope not," Harris said. 
Dr. Mary McIntyre, the Alabama Department of Public Health's chief medical officer, said during the briefing that her home usually sees between 15 and 20 family members arriving for Thanksgiving. They've limited this year's Thanksgiving to three additional people from out of their household, for a total of seven people, she said.
Everyone must wear masks and have temperatures checked at the door, she said. 
Everyone will be seated six feet from one another and a Zoom video conference will be set up for those family members who won't be attending in person, McIntyre said. They'll use disposable plates, cups and utensils and have the ability, weather permitting, to eat outdoors.
"If we want to live to see another Thanksgiving, and I do, that it may mean stepping back this Thanksgiving and really limiting the number of people, and some of the things that we do," McIntyre said. "Now is not the time to get out to do Black Friday shopping." 
Dr. Kierstin Kennedy, UAB's chief of hospital medicine, in a separate press briefing Monday echoed concern over the possibility of spikes following Thanksgiving and Christmas if the public doesn't do what's needed to keep themselves and others safe.
"We are very much worried about the potential spike in numbers. We've also seen some of our own staff getting sick," Kennedy said. "And unfortunately that's not been at work. It's been because we are just like you. We're tired. We're lonely. We want to try to socialize, and some of us have let our guards down and, as a result, have gotten sick."
Kennedy said while there's is concern over future spikes following the upcoming holidays "there is a way for all of us to help prevent that from happening."
Kennedy said when Gov. Kay Ivey first issued her statewide mask order and social distancing requirements, the public masked up, businesses enforced the orders, and coronavirus numbers improved.
"It didn't get nearly as bad as we thought, and we are really hopeful that the community is going to come together and do that again for us," Kennedy said. "Because it's more than just not having enough space for the COVID patients. It's also those patients who do not have COVID that have other conditions. They rely on us for routine care, and we want to make sure that we're available to provide that."
Kenedy said UAB has an incredible group of staff members, who've proven themselves to be quite resilient, but that "the group is tired."
"We've been doing this every single day since March, and so as you can imagine, people are very tired. It's very emotional, especially as we see younger patients getting sick with this and getting sick in ways that we weren't expecting," she said.
Harris again urged the public to make smart decisions that will help slow the spread of coronavirus and save lives.
"Ladies and gentlemen, we're not going to get a do-over on this," Harris said. "This is a big national holiday, and we're in the middle of a pandemic, and our numbers are worse than they have ever been during this entire response. Please be careful. Please be safe. And please try to take care of those people who are most vulnerable."