Foster Wants to Put Bessemer Back to Work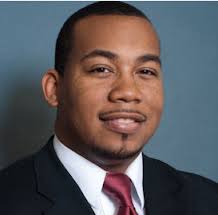 By Brandon Moseley
Alabama Political Reporter
On Wednesday, September 3, Darius Foster, candidate for the Alabama House of Representatives in state House District 56, announced that he was sponsoring a job fair on October 7 at the Bessemer Civic Center.
Darius Foster said in a written statement, "No candidate in the history of this district has ever gone to such great lengths to put their constituents back to work but I believe in Bessemer and I believe in the people of Bessemer. There are great companies that are hiring in this area and there are hardworking, qualified people in Bessemer who are looking for employment opportunities. I am hosting this job fair so that I can connect those companies with great employees from right here in Bessemer."
Foster cited a study by the Public Affairs Research Council of Alabama (PARCA) in which the 5-year average unemployment rate in the 35020 zip code in Bessemer is 17%. Foster in his statement said that it is estimated that an additional 30% of citizens in the area are underemployed which means they are working but make so little that they still qualify for social services.
Foster said, "We can't expect the city to grow and the economy to get better if we don't turn things around starting now. The people of this area can't afford to wait any more. The time for the people of this district to start demanding better is now and I will do everything possible to give them everything they deserve."
Foster said that a dozen companies have already committed to participating in the 2014 Bessemer Community Job Fair. Citizens of Bessemer who are interested in participating can register online at…
jobs.DariusFoster.com.
Pre-registrations will close on September 21, 2014. On-site registration will be available on the day of the event for Bessemer area job seekers.
Foster said, "I am fully committed to putting Bessemer back to work even before Election Day and I will remain as committed after Election Day."
Darius Foster is the Republican nominee for the District 56 seat in the Alabama House of Representatives. Darius Foster is a native Alabamian who was raised on the west side of Birmingham. He has a degree from Miles College, is a member of Kappa Alpha Psi Fraternity and is a former member of the leadership team with the Birmingham Urban League–Young Professionals.
Forster, who is Black, said that people often have trouble hiding their shock when they find out Foster is also a Republican. Foster said, "I am very excited about the opportunity to earn the vote of the citizens of District 56. I am even more excited about offering voters something different. A new face with new ideas. I believe that the choice will be clear for voters in November."
Foster says on his website, "I am running to represent you for a few reasons: 1) I am prepared and will bring fresh ideas to the district. 2) The district has changed; more races and all classes are now represented. I will build bridges not barriers. 3) It's simply time for a new direction. Business as usual is no longer acceptable."
Foster ran unopposed in the June Republican primary for District 56's seat in the Alabama House of Representatives. Foster said that after redistricting, HD56 is arguably one of the most racially, economically, and generationally diverse districts in the State.
Foster was appointed by former Alabama Governor Riley (R) to the State's Amistad Commission, focused on diversity in Alabama text books. Governor Robert Bentley (R) appointed Foster to the Affordable Homeowners Insurance Commission and the Higher Education Commission, making Foster the youngest higher education commissioner in state history. Foster is a former member of the Alabama Republican Party's steering committee and a former officer of the Young Republican Federation of Alabama. Foster lives in Oxmoor Valley with his wife, Setara, and their two dogs: Duchess and Bronko.
The majority minority district is currently represented by Representative Lawrence McAdory (D), but he was narrowly unseated in the low turnout Alabama Democratic Primary by challenger Louise Alexander from Bessemer.
Alabama House District 56 spans Bessemer proper and part of Hoover, including Ross Bridge, Lake Cyrus, Oxmoor Valley, Shannon, and Morgan Road.
The Alabama Republican Party leads the entire nation in minority candidate recruitment, but at this point it is uncertain if Black voters will embrace Black Republican candidates like Foster.
In recent years, ALGOP has had tremendous success at breaking into counties that were long dominated by Democratic Party machines. The party controls both Houses of the state legislature, six of Alabama's Seven Congressional Districts, and every statewide elected office despite routinely losing the Alabama Black vote by 85 to 90+ percent. If the Alabama Republican Party can make inroads among a new generation of Black voters, the ALGOP will cement its place as the dominant political party in the State of Alabama.
Alabama hospitals nearing COVID-19 summer surge levels
Wednesday was the 18th straight day with more than 1,000 people in hospitals in Alabama with COVID-19. 
Alabama hospitals reported caring for 1,483 people infected with COVID-19 on Wednesday, the highest number of patients since Aug. 11, when the state was enduring its summer surge. Wednesday was also the 18th straight day with more than 1,000 people in hospitals in Alabama with COVID-19. 
The seven-day average of hospitalizations was 1,370 on Wednesday, the 36th straight day of that average rising. The Alabama Department of Public Health reported 2,453 new cases Wednesday. The 14-day average of new cases was — for the eighth day in a row — at a record high of 2,192. 
Across the country, more than 80,000 people were hospitalized for COVID-19 on Tuesday, a record high and the 15th straight day of record hospitalizations nationwide, according to the COVID Tracking Project, a coronavirus tracking website.
The CDC this week recommended people not travel for Thanksgiving to help prevent the spread of coronavirus. 
"The only way for us to successfully get through this pandemic is if we work together," said Dr. Kierstin Kennedy, UAB's chief of hospital medicine, in a message Tuesday. "There's no one subset of the community that's going to be able to carry the weight of this pandemic and so we all have to take part in wearing our masks, keeping our distance, making sure that we're washing our hands." 
Kennedy said the best way she can describe the current situation is "Russian Roulette." 
"Not only in the form of, maybe you get it and you don't get sick or maybe you get it and you end up in the ICU," Kennedy said, "but if you do end up sick, are you going to get to the hospital at a time when we've got capacity, and we've got enough people to take care of you? And that is a scary thought." 
The Alabama Department of Public Health on Wednesday reported an increase of 60 confirmed and probable COVID-19 deaths. Deaths take time to confirm and the date a death is reported does not necessarily reflect the date on which the individual died. At least 23 of those deaths occurred in November, and 30 occurred in other months. Seven were undated. Data for the last two to three weeks are incomplete.
As of Wednesday, at least 3,532 Alabamians have died of COVID-19, according to the Department of Public Health. During November, at least 195 people have died in Alabama from COVID-19. But ADPH is sure to add more to the month's tally in the weeks to come as data becomes more complete.
ADPH on Wednesday announced a change that nearly doubled the department's estimate of people who have recovered from COVID-19, bringing that figure up to 161,946. That change also alters APR's estimates of how many cases are considered active.
ADPH's Infectious Disease and Outbreak team "updated some parameters" in the department's Alabama NEDSS Base Surveillance System, which resulted in the increase, the department said.