Byrne Travels to the Middle East to Assess Situation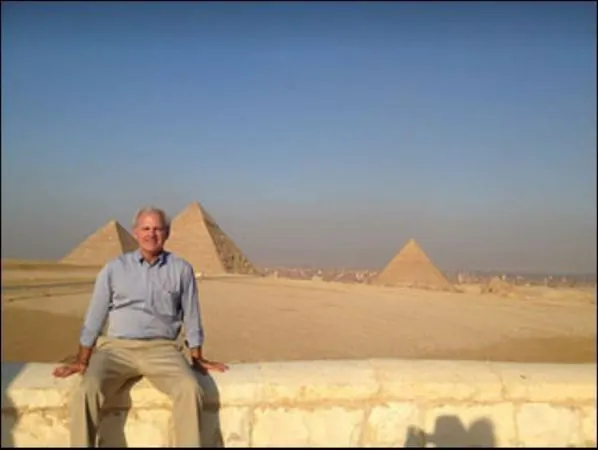 By Brandon Moseley
Alabama Political Reporter
On Friday, September 5, it was announced that Congressman Bradley Byrne (R) from Montrose, is returning to the United States after a ten day trip to the Middle East with House Armed Services Committee Chairman Buck McKeon (R) from California.
Representative Byrne and the Congressional Delegation (CODEL) made stops in Israel, Jordan, Egypt, and Morocco.  Congressman Byrne held meetings with, Israeli Prime Minister Benjamin Netanyahu, King Abdullah II of Jordan, Egyptian President Abdel Fattah al-Sisi, local defense officials in each country, and with the United States Embassy staff regarding local defense and economic issues.
Rep. Byrne said in a written statement, "This trip to the Middle East could not have been more timely given the numerous foreign policy challenges in the region right now. Each country had unique concerns relating to the rise of Islamic extremists, whether it be ISIS in Iraq, Hamas in Gaza, the Muslim Brotherhood in Egypt, or Boko Haram in Africa. In order to combat these organizations and their horrible practices, we will need the support and help from Middle Eastern nations. Each country we visited expressed a willingness to work with the United States, but a clear strategy is lacking. Time is of the essence here.  The President must get off the sidelines and start leading."
Congressman Byrne also visited with American military personnel stationed in the Middle East.  Rep. Byrne said, "Visiting with some of our military personnel stationed overseas gave me an even deeper appreciation for our military families and the unique sacrifices they make on a daily basis. It was an honor to talk directly with some of our servicemen about the challenges they face, and I look forward to using the valuable insight gained from this trip as I continue my work in Congress."
Byrne's visit corresponded with a busy week in the Middle East.  The U.S. launched air strikes against both ISIS forces in Iraq and similar militants in Yemen.  Despite U.S. air strikes, ISIS beheaded two American journalists and continued its ethnic cleansing campaign against Christians, Yazidis, and other ethnic minorities.  Two Americans from Minneapolis were killed fighting for ISIS. There are reports that up to 300 Americans may be serving with ISIS forces.  Meanwhile in Libya, Tripoli has fallen to a militant militia and there is relative peace in Gaza as Hamas and Israel appear to be holding to the ceasefire. In Nigeria, the leader of Boko Haram has declared his own Islamic State.
Congressman Bradley Byrne represents Alabama's First Congressional District.  He is seeking his first full term to the United States Congress. Byrne was elected in December following the unexpected retirement of Congressman Jo Bonner (R).  The popular Rep. Bonner retired to accept a position with the University of Alabama System.
Rep. Byrne faces Burton Leflore (D) in the November 3rd General Election.  Byrne defeated Leflore last December with over 71 percent of the vote.
This was the first CODEL that Congressman Byrne has participated in.
USDA is seeking rural energy grant applications
The deadlines to apply for grants is Feb. 1, 2021, and March 31, 2021. Applications for loan guarantees are accepted year-round.
United States Department of Agriculture Deputy Under Secretary for Rural Development Bette Brand on Wednesday invited applications for loan guarantees and grants for renewable energy systems, and to make energy efficiency improvements, conduct energy audits and provide development assistance.
The funding is being provided through the USDA's Rural Energy for America Program, which was created under the 2008 Farm Bill and reauthorized under the 2018 Farm Bill. This notice seeks applications for Fiscal Year 2021 funding.
The deadlines to apply for grants is Feb. 1, 2021, and March 31, 2021. Applications for loan guarantees are accepted year-round.
REAP helps agricultural producers and rural small businesses reduce energy costs and consumption by purchasing and installing renewable energy systems and making energy efficiency improvements in their operations.
Eligible systems may derive energy from wind, solar, hydroelectric, ocean, hydrogen, geothermal or renewable biomass (including anaerobic digesters).
USDA encourages applications that will support recommendations made in the Report to the President of the United States from the Task Force on Agriculture and Rural Prosperity to help improve life in rural America.
Applicants are encouraged to consider projects that provide measurable results in helping rural communities build robust and sustainable economies through strategic investments.
Key strategies include achieving e-Connectivity for rural America, developing the rural economy, harnessing technological innovation, supporting a rural workforce and improving quality of life. For additional information, see the notice in the Federal Register.