Hubbard Investigation May Reach Inside RSA and Commerce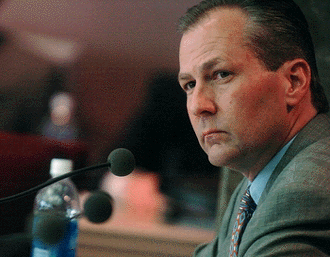 By Bill Britt
Alabama Political Reporter
MONTGOMERY—After months of investigation, the Alabama Political Reporter now believes that a donation of $33,333.00 made to former Gov. Bob Riley's Alabama 2014 PAC can be linked to a $78 million dollar loan made by the Retirement Systems of Alabama (RSA) to fund Si02 Medical Products. The loan's genesis began with a $750,000 economic development agreement between the State's Department of Commerce and CV Holdings, LLC, in 2010.
According to the company's website, Si02 Medical is a "160,000 square foot manufacturing facility in Auburn, Alabama. The facility houses research and development and the manufacturing of "…silicon-oxide coated containers, utilizing… plasma glass coating technology."
The company website states that SiO2 Medical Products is a "privately held company… founded and supported by CV Holdings, LLC."
Bloomberg Business describes CV Holding LLC as a company that  "engages in the design, development, manufacture, and marketing of polymer products primarily for packaging applications. It provides packaging solutions to the pharmaceutical and diagnostic markets; manufactures and fills vials; and manufactures children's cups, as well as insulated and non-insulated cups for promotions and retail applications. The company has operations in Amsterdam, New York; and Auburn, Alabama. CV Holdings, LLC was founded in 2002 and is based in Amsterdam, New York."
CV Holdings, LLC owns several other companies including Capitol Cups also located in Auburn. Capitol Cups' website states that the company "is a leading supplier of insulated and non-insulated travel cups, tumblers, and children's spill-proof cups for the food, retail, sports and fundraising industries."
Chances are high if you drink from a cup with an Auburn or Alabama sports logo, you are holding a cup manufactured by Capitol Cups.
The president and CEO of CV Holdings which oversees Si02 and Capitol Cups, is Robert Abrams of Amsterdam, NY.
It was Abrams who made the donation of $33,333.00 to Riley. It was also Abrams who signed the economic agreement shortly before Riley left office in 2010. And it was also Abrams that signed the loan agreement for the $78 million from RSA.
The donation of almost exactly one-third of $100,000 to Riley's PAC, appears as a huge red flag.
When the Alabama Political Reporter called Si02 in Auburn the receptionist took our name and number and promised a returned call. Within 15 minutes of our call to Si02 headquarters in Auburn we received a call back from the President and CEO of CV Holding Mr. Robert Abrams.
When we spoke with Abrams in early September, he did not offer an explanation for the unusual amount of the contribution, only saying that he supported those who worked to promote business development in the State. When asked about the remaining two-thirds of the possible $100,000 he simply stated that he gave to groups that worked in business development in Alabama.
On October 10, 2010, then, Gov. Riley, signed a project agreement with CV Holdings worth $750,000 in taxpayer dollars, once the company met certain conditions.
The two major conditions of the agreement between Riley and Abrams were that the company would secure $90,000,000 in funding to be invested in the building of a new manufacturing facility in Auburn and that the company would employee at least 250 individuals to work at the facility.
In March, 2012, RSA Chief Executive Officer Dr. David Bronner, along with Speaker of the House Mike Hubbard and other State dignitaries, announced the investment of $90 million dollars into SIO2 Medical production facility in Auburn, with $78,000,000 in loans from funds belonging to State workers.
According to Dr. Bronner, the $78 million dollar loan was secured by "37 patents and other intellectual property covering the company's developments, a pledge of stock, and all other assets of the company. The interest rate is 8% and the company will pay the RSA a success fee upon maturity of the loan. The success fee will be 22% of the average daily outstanding balance of the loan for each year the loan is outstanding."
Bronner also stated the the agreement between RSA and CV Holdings, LLC was two years in the making.
Individuals with knowledge of the protracted negotiations between RSA and CV Holdings, LLC,  contend that Bronner initially expressed a reluctance to such a high-stakes investment.
In the Alabama Political Reporter's conversation with Abrams, he expressed a close working relationship with Auburn Mayor Bill Ham. When asked about his relationship with Hubbard, he did not reply directly, only saying he worked with all those in business development in Auburn.
Since the 2010 takeover by the Republican Supermajority, Bronner has been under constant attack by GOP members in the House and Senate.
These attacks ended when in January 2012 Leura Canary was hired as general consul for the RSA. Leura Canary is the former United States Attorney for the Middle District of Alabama. She is also the wife of Billy Canary, the head of the Business Council of Alabama, (BCA) and a close associate of former Gov. Riley and Speaker Hubbard.
Publisher and journalist Bob Martin writing about Leura Canary's hiring said, 
"Two capitol observers told me they believe Canary is being hired because of other reasons; one of them being that Bronner needs to improve RSA's relations with the Republican-controlled legislature.
Canary's hiring not only coincides with an improved relationship between Bronner and the Republican leadership, it also aligns with the closing of a $78 million loan made to finance Si02 in Auburn.
The $33,333.00 donation from Abrams to Riley occurred in November 2012, eight months after the closing of the loan from RSA.
The hiring of Leura Canary, the improved relationship with Republican leadership, the closing of the loan from RSA and the donation to Riley's 2014 PAC falls neatly into a pattern, that has become a signature of Speaker Hubbard and his close associates.
When political experts have been made aware of the $33,333.00 contribution the overwhelming response is "Where is the other $66,666.00?"
An exhaustive search of public records has yet to yield another a similar donation from Abrams or any entity under his influence.
But a preponderance of the evidence, perhaps, has been enough for those investigating Hubbard and his allies to use the might of the law to compile answers.
Opinion | Inside the Statehouse: Buck's pocket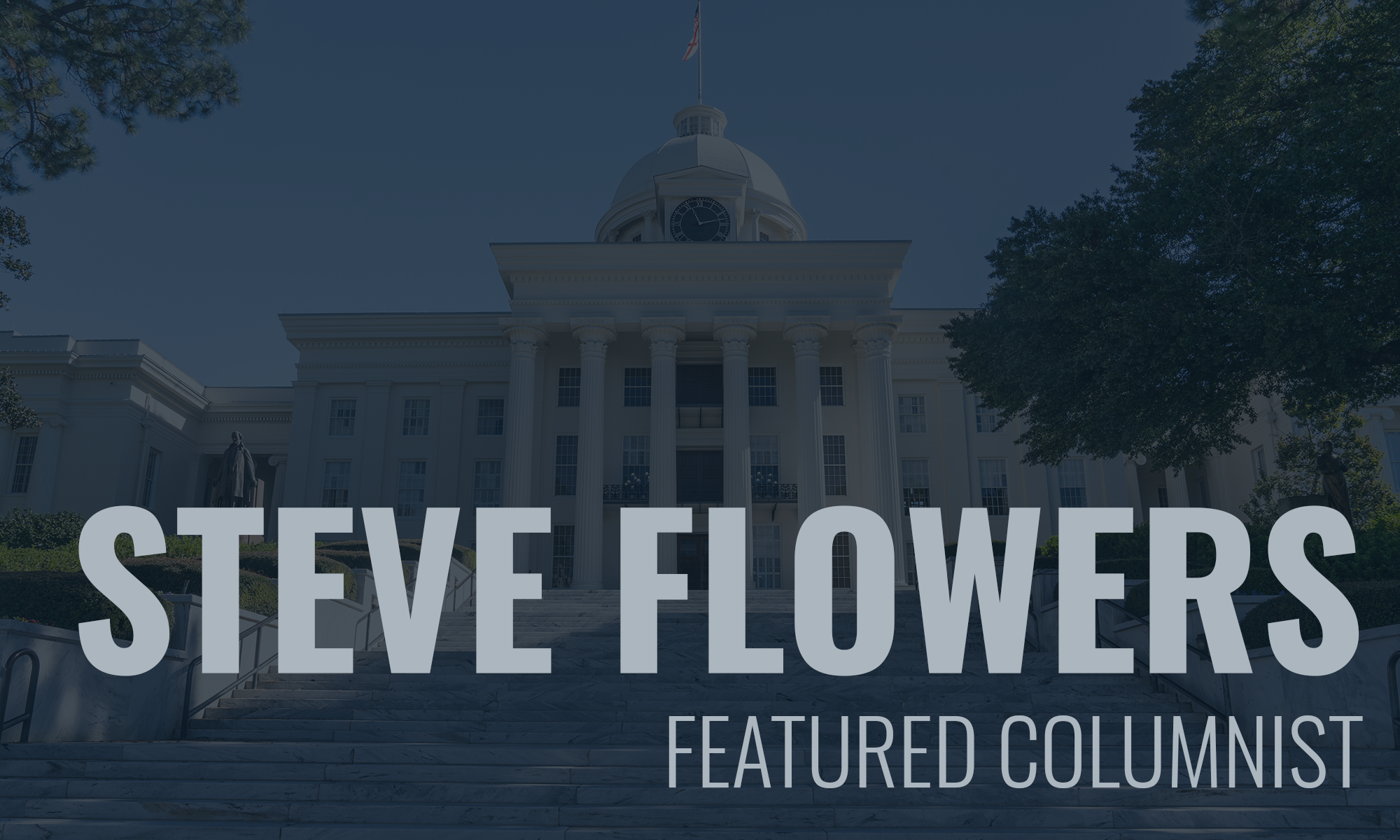 You voted Tuesday on a crowded ballot.
Historically, in Alabama we have voted more heavily in our Governor's race year than in a presidential year. That is probably because we were more interested in the local sheriff and probate judge's races, which run in a gubernatorial year, than who is president. The old adage, "all politics is local," definitely applies here in Alabama.
We not only have a governor's race this year, we have all secondary statewide offices with a good many of them open including Lt. Governor, Attorney General, State Treasurer, Auditor, and two seats on the Public Service Commission. We have five seats on the State Supreme Court, one being Chief Justice. All 140 seats in the Legislature are up for a four-year term. These 35 state Senate seats and 105 House contests are where most of the special interest PAC money will go. And, yes, we have 67 sheriffs and 68 probate judges as well as a lot of circuit judgeships on the ballot.
You may think the campaigning is over. However, some of the above races have resulted in a runoff which will be held on July 17. So get ready, we have six more weeks of campaigning before all the horses are settled on for the sprint in November.
We have a lot of folks headed to Buck's Pocket. Last year after the open Senate seat contest, a young TV reporter for one of the stations I do commentary for asked me about Roy Moore and his loss. I told her ole Moore had gotten on his horse, Sassy, and ridden off into the sunset to Buck's Pocket, which by the way wasn't a long ride from his home in Gallant in Etowah County. She looked at me with a puzzled look. Probably a lot of you are also wondering what I'm talking about when I refer to Buck's Pocket.
For decades, losing political candidates in Alabama have been exiled to Buck's Pocket.  It is uncertain when or how the colloquialism began, but political insiders have used this terminology for at least 60 years.  Alabama author, Winston Groom, wrote a colorful allegorical novel about Alabama politics and he referred to a defeated gubernatorial candidate having to go to Buck's Pocket.  Most observers credit Big Jim Folsom with creating the term.  He would refer to the pilgrimage and ultimate arrival of his opponents to the political purgatory reserved for losing gubernatorial candidates.
This brings me to another contention surrounding Buck's Pocket. Many argue that Buck's Pocket is reserved for losing candidates in the governor's race. Others say Buck's Pocket is the proverbial graveyard for all losing candidates in Alabama.
One thing that all insiders agree on is that once you are sent to Buck's pocket you eat poke salad for every meal. Groom also suggested that you were relegated to this mythical rural resting place forever. However, history has proven that a good many defeated Alabama politicians have risen from the grave and left Buck's Pocket to live another day. Roy Moore may be a good example. He has risen from the grave before. He is only 70, and he may grow weary of eating poke sallet.
Most folks don't know that there really is a Buck's Pocket. Big Jim would campaign extensively in rural North Alabama often one on one on county roads. One day while stumping in the remote Sand Mountain area of DeKalb County he wound up in an area referred to as Buck's Pocket. It was a beautiful and pristine area, but it was sure enough back in the woods. Big Jim who loved the country and loved country folks was said to say that, "I love the country but I sure wouldn't want to be sent to Buck's Pocket to live."
Buck's pocket is now not a mythical place. If you are traveling up the interstate past Gadsden, on the way to Chattanooga, you will see it. There is a Buck's Pocket State Park in DeKalb County, thanks to Big Jim.
So the next time you hear an old timer refer to a defeated candidate as going to Buck's Pocket, you will know what they are talking about.
See you next week.
Steve Flowers is Alabama's leading political columnist. His weekly column appears in over 60 Alabama newspapers. He served 16 years in the state legislature. Steve may be reached at www.steveflowers.us.