Crosby to Replace Palmer at API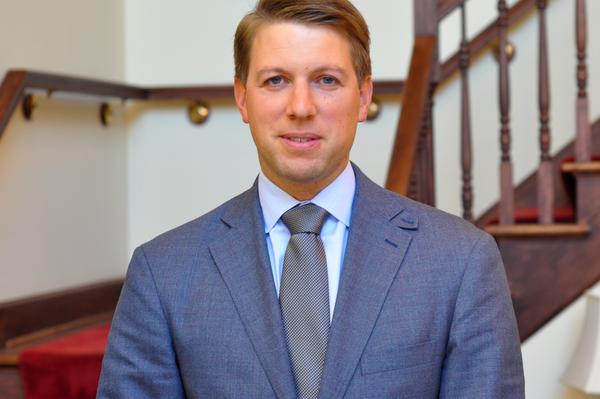 By Brandon Moseley
Alabama Political Reporter
Gary Palmer co-founded and led the Alabama Policy Institute (API) for most of his adult working life to this point. Now, he is the Republican nominee for Alabama's Sixth Congressional District and API's Vice President and CFO Caleb Crosby has been named as API's new President. API announced the change on Wednesday, September 10 in a press release.
In a written statement, the new President Caleb Crosby said, "It is an honor to lead the Alabama Policy Institute in its ongoing pursuit to be the premier resource for conservative policy ideas in the state. I am grateful to Gary for his foresight and tireless efforts to grow this organization into what it is today. We will strive to build upon the excellent foundation laid over the past 25 years, and will remain true to the principles on which API was founded: free markets, limited government, and strong families."
Former API President Gary Palmer said, "Caleb has the passion and the knowledge to lead the Alabama Policy Institute and take the organization to the next level. Caleb has exhibited remarkable leadership as API's CFO. I have complete confidence that he is the right person to serve as the next President."
U.S. Senator Richard Shelby (R) from Alabama said, "I am pleased to congratulate Caleb Crosby on his new role as President and CEO of the Alabama Policy Institute. API has kept Alabamians informed and championed the conservative cause throughout its 25-year history, and I wish Caleb the very best as he leads API into this new chapter."
U.S. Senator Jeff Sessions (R) from Alabama said, "This year, API celebrates its 25th year of providing cutting edge research and analysis that has been a great asset to Alabama and national government. Such work is often critical to helping develop sound policies. Under Caleb's leadership, I look forward to the continued timely and informative products of the Alabama Policy Institute, which has long been of great importance to the state."
Former President Gary Palmer has stepped down in order to better prepare for his General Election contest on November 4 versus Birmingham Southern College history professor Mark Lester (D). Palmer was the President of API since September 1989 until he transitioned into the role of Chief Development Officer after his announcement that he was running for the Congressional seat currently held by Republican Spencer Bachus. Bachus announced last fall that he was not seeking another term in the Congress.
Crosby has been API's Vice President and CFO and has three and a half years of experience with API. Crosby has extensive experience as a GOP campaign fundraiser beginning with the 2004 campaign to re-elect President George W. Bush (R). Crosby served the Bush administration at the EPA and as a financial policy advisor to President Bush. Crosby also served at Treasury under then Treasury Secretary Hank Paulson. In 2008, Crosby became the CFO at the National Republican Congressional Committee (NRCC). The NRCC is the Republican Party's chief fundraising committee dedicated to electing Republican candidates to the U.S. House of Representatives.
According to information filed with the U.S. Federal Election Commission, Caleb Crosby is the treasurer of American Crossroads PAC, a Super PAC which is controlled by former George W. Bush White House consultant and Fox News Contributor, Karl Rove.
According to API's statement, "Crosby has provided strategic financial management, compliance and operations guidance to campaigns, political committees, non-profit and for-profit organizations across the country, managing more than a billion dollars in revenue and expenditures."
API is a non-partisan non-profit 501(c)(3) influential Alabama based think tank devoted to promoting policy solutions that are dedicated to the preservation of free markets, limited government and strong families.
Roby warns Americans to be careful this Thanksgiving
Congresswoman Roby urged Alabamians to adjust Thanksgiving holiday activities to avoid spreading the coronavirus.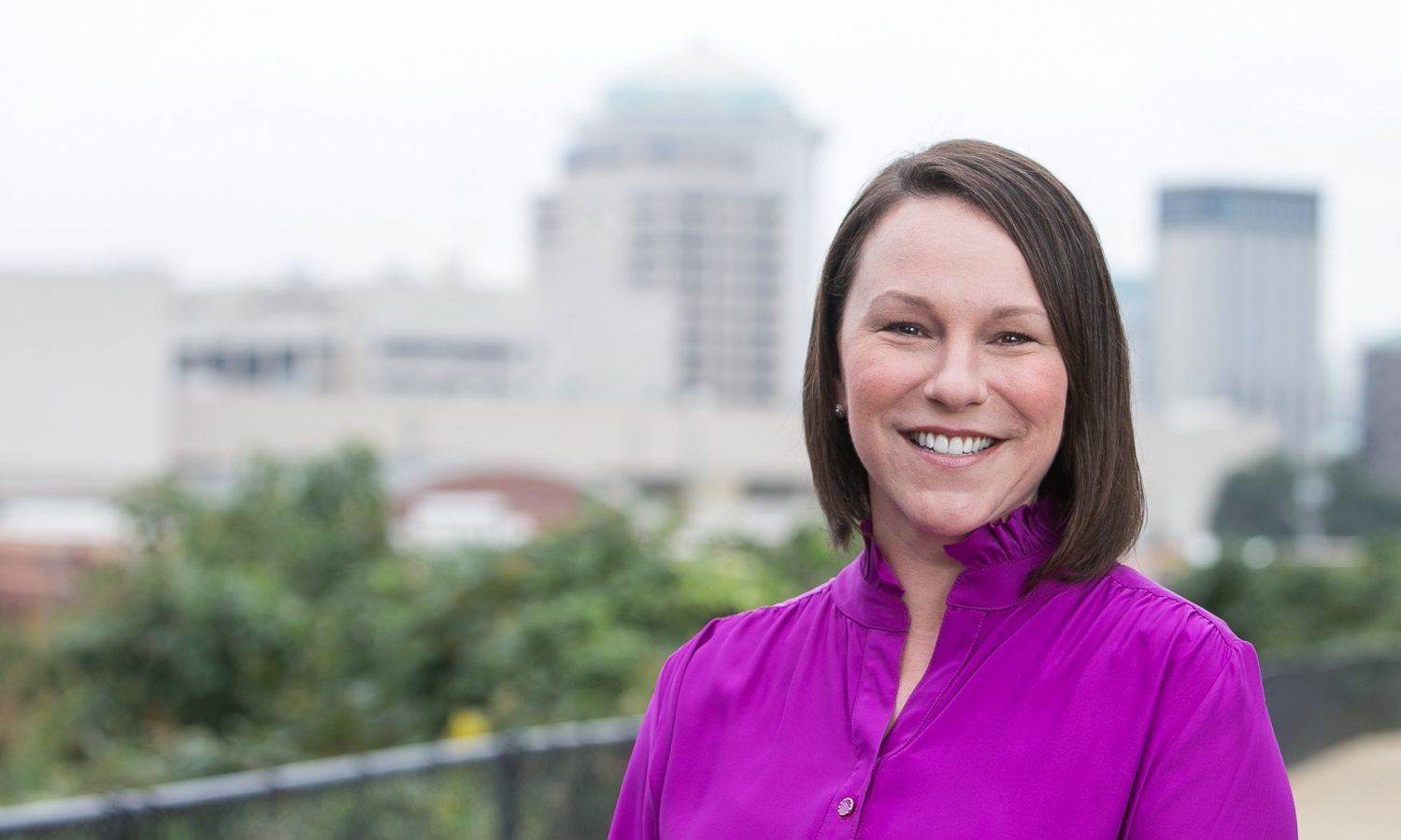 Congresswoman Martha Roby, R-Alabama, warned Alabamians to adjust their Thanksgiving holiday activities to avoid spreading the coronavirus.
"Thanksgiving is a special holiday because it provides us an entire day each year to pause and give thanks for the many blessings we have received," Roby said. "Particularly amid a global pandemic, the stress and craziness of life often make it easy to lose sight of just how much we have to be thankful for. Whether you are gathering with loved ones or remaining in the comfort of your own home, I hope we all take time to celebrate gratitude – something we may not do enough of these days."
"As we've learned to adjust our daily routines and activities throughout the course of this pandemic, we know this Thanksgiving will not look like those of the past," Roby said. "Please be mindful of any safety measures and precautions that have been put in place to help protect your family and those around you. The Alabama Department of Public Health (ADPH) released guidance that includes a list of low, moderate, and high-risk activities in order to help Alabamians have a safer holiday season. ADPH suggests a few lower risk activities such as having a small dinner with members of your household, preparing and safely delivering meals to family and neighbors who are at high-risk, or hosting a virtual dinner with friends."
Congressman Robert Aderholt, R-Alabama, echoed Roby's warning to be safe this Thanksgiving holiday.
Aderholt said: "I want to wish you and your loved ones a Happy Thanksgiving! I hope Thursday is filled with a lot of laughter and gratitude, and that you can share it with friends and family. And while we continue to navigate this Coronavirus pandemic, please stay safe this holiday season."
On Thursday, the CDC encouraged families to stay home as much as possible over the holiday weekend and avoid spreading the coronavirus.
"As cases continue to increase rapidly across the United States, the safest way to celebrate Thanksgiving is to celebrate at home with the people you live with," the CDC said in a statement before the holiday. "Gatherings with family and friends who do not live with you can increase the chances of getting or spreading COVID-19 or the flu."
The CDC has updated its guidelines to encourage families to stay home during the holiday.
The CDC said that postponing Thanksgiving travel is the "best way to protect" against the virus.
If you are sick or anyone in your household is sick, whether you think it is COVID or not, do not travel.
If you are considering traveling for Thanksgiving, avoid traveling to locations where virus activity is high or increasing.
Avoid travel to areas where hospitals are already overwhelmed with patients who have COVID-19.
Try to avoid traveling by bus, train or airplane, where staying 6 feet apart is difficult.
Avoid traveling with people who don't live with you.
You should consider making other plans, such as hosting a virtual gathering or delaying travel until the vaccine is available or the pandemic is more under control.
Discuss with your family and friends the risks of traveling for Thanksgiving.
Try to dissuade people from visiting this holiday.
If you do travel, check for travel restrictions before you go and get your flu shot before you travel.
Always wear a mask in public settings, when using public transportation, and when around people with whom you don't live.
Stay at least 6 feet apart from anyone who does not live with you.
Wash your hands often or use hand sanitizer.
Avoid touching your mask, eyes, nose and mouth.
Bring extra supplies, such as masks and hand sanitizer.
When you wear the mask, make sure that it covers your nose and mouth and secure it under your chin.
Remember that people without symptoms may still be infected, and if so, are still able to spread COVID-19. Remember to always social distance. This is especially important for people who are at higher risk of getting very sick. Keep hand sanitizer with you and use it when you are unable to wash your hands. Use a hand sanitizer with at least 60 percent alcohol.
Try to also avoid live sporting events, Thanksgiving Day parades and Black Friday shopping this year.
Roby represents Alabama's 2nd Congressional District and will be retiring at the end of the year. Aderholt represents Alabama's 4th Congressional District and was re-elected to the 117th Congress.