Roby Says Domestic Abuse Cannot Be Tolerated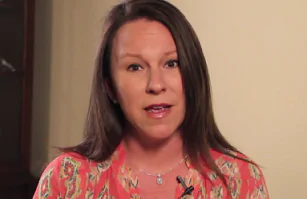 By Brandon Moseley
Alabama Political Reporter
U.S. Representative Martha Roby (Rt from Montgomery) spoke out on the issue of domestic violence on Tuesday, September 16. Roby said that tolerating abuse indirectly condones the crime and inhibits victims' willingness to seek help.
Rep. Roby said, "As a society, we cannot tolerate domestic violence. When abusers are not held accountable, it serves to indirectly condone the crime and has a chilling effect on victims. Almost one in every three women has experienced physical violence at the hands of their partner, according to The Centers for Disease Control. The same report concluded that domestic violence is a 'public health burden' in America today."
The whole nation is focused on the issue of domestic violence after the celebrity news tabloid, TMZ, released the video of Baltimore Ravens running back Ray Rice delivering a devastating left hand cross to his then girlfriend in the elevator of an Atlantic City casino. At the time Ray Rice had already pled guilty and entered a New Jersey first time offender program to afford jail time, married his girlfriend, and received a two game suspension by the NFL. Following the public reaction to seeing the video, Rice was released by his team and suspended indefinitely by the NFL. Rice's attorney has announced that they are appealing the suspension.
In Montgomery, U.S. District Judge Mark Fuller was recently arrested and charged with battery after an altercation with his wife in an Atlanta hotel after she accused him of philandering. While the judiciary's disciplinary process has not yet concluded, Fuller's caseload has been reassigned and he enters a counseling program.
Rep. Roby said of Fuller's situation, "This is a very serious matter. Congress enacted a statutory process by which the federal judiciary investigates instances of misconduct that could warrant disciplinary action, including removal from office. It is important to allow that process to move forward, ensure all involved are afforded due process and then evaluate what recommendations are made. I will be monitoring those proceedings closely. Ultimately, the Constitution empowers Congress to impeach members of the Judicial Branch for misconduct."
The conservative Congresswoman said, "Domestic abuse cannot be tolerated, explained away or swept under the rug. It must be confronted head on, and abusers must be held accountable. Our sons and daughters are paying attention, and how our society handles this moment matters a great deal."
Federal judges appointed by the President and after being confirmed by the Senate generally serve for life. According to information provided by Representative Roby's office, each circuit has a judicial council charged with investigating allegations of wrongdoing for federal judges. Disciplinary actions available to judicial councils include suspension of cases, requesting that a judge retire or public reprimand.
If the disgraced judge refuses to leave, a circuit-level judicial council cannot remove a district or circuit judge. It can however certify its determination that a judge has engaged in conduct constituting grounds for impeachment under Article II of the United States Constitution. That certification would be sent to the Judicial Conference of the United States. The Judicial Conference is a national committee of top judges charged with administration of the courts. If the Judicial Conference agrees they can then recommend impeachment to the U.S. House of Representatives. It would then be up to the House to decide whether Fuller should be impeached or not. If the House impeaches Judge Fuller, it would fall on the Senate to actually put Judge Fuller on trial.
According to the information provided by Rep. Roby the process for investigating and adjudicating instances of misconduct within the federal judiciary was codified in the Judicial Conduct and Disability Act of 1980. Specific rules were further enumerated in the Rules for Judicial Conduct and Judicial Disability Proceedings, adopted by the courts in 2008.
Before being elected to the Congress Representative Roby was an attorney with the law firm of Copeland, Franco. She has a bachelors degree in Music from New York University and has a 2001 law degree from Samford University. Rep. Roby is the daughter of Joel F. Dubina, Chief Judge of the United States Court of Appeals for the Eleventh Circuit.
Congresswoman Roby is seeking a third term in the United States Congress.
Alabama hospitals nearing COVID-19 summer surge levels
Wednesday was the 18th straight day with more than 1,000 people in hospitals in Alabama with COVID-19. 
Alabama hospitals reported caring for 1,483 people infected with COVID-19 on Wednesday, the highest number of patients since Aug. 11, when the state was enduring its summer surge. Wednesday was also the 18th straight day with more than 1,000 people in hospitals in Alabama with COVID-19. 
The seven-day average of hospitalizations was 1,370 on Wednesday, the 36th straight day of that average rising. The Alabama Department of Public Health reported 2,453 new cases Wednesday. The 14-day average of new cases was — for the eighth day in a row — at a record high of 2,192. 
Across the country, more than 80,000 people were hospitalized for COVID-19 on Tuesday, a record high and the 15th straight day of record hospitalizations nationwide, according to the COVID Tracking Project, a coronavirus tracking website.
The CDC this week recommended people not travel for Thanksgiving to help prevent the spread of coronavirus. 
"The only way for us to successfully get through this pandemic is if we work together," said Dr. Kierstin Kennedy, UAB's chief of hospital medicine, in a message Tuesday. "There's no one subset of the community that's going to be able to carry the weight of this pandemic and so we all have to take part in wearing our masks, keeping our distance, making sure that we're washing our hands." 
Kennedy said the best way she can describe the current situation is "Russian Roulette." 
"Not only in the form of, maybe you get it and you don't get sick or maybe you get it and you end up in the ICU," Kennedy said, "but if you do end up sick, are you going to get to the hospital at a time when we've got capacity, and we've got enough people to take care of you? And that is a scary thought." 
The Alabama Department of Public Health on Wednesday reported an increase of 60 confirmed and probable COVID-19 deaths. Deaths take time to confirm and the date a death is reported does not necessarily reflect the date on which the individual died. At least 23 of those deaths occurred in November, and 30 occurred in other months. Seven were undated. Data for the last two to three weeks are incomplete.
As of Wednesday, at least 3,532 Alabamians have died of COVID-19, according to the Department of Public Health. During November, at least 195 people have died in Alabama from COVID-19. But ADPH is sure to add more to the month's tally in the weeks to come as data becomes more complete.
ADPH on Wednesday announced a change that nearly doubled the department's estimate of people who have recovered from COVID-19, bringing that figure up to 161,946. That change also alters APR's estimates of how many cases are considered active.
ADPH's Infectious Disease and Outbreak team "updated some parameters" in the department's Alabama NEDSS Base Surveillance System, which resulted in the increase, the department said.