Looking Back at Fobs Fumbles

INSIDE THE STATEHOUSE
By Steve Flowers
Old Fob James had an unusual political personality. When he was out of the Governor's office he showed a tremendous yearning to get back. The proof is he sought the office in 1986 and lost in the Democratic primary and lost again in 1990 in the primary. However, he came back and won in 1994 as a Republican. However, once he got the job he acted as if he did not want it.
As mentioned a few weeks earlier, Fob set a new standard for alienating his friends and supporters during his first term from 1978-1982. If you were his friend or supporter he refused to even see you. He seemed a little detached during his first term. However, if you think he fumbled his first term, "you ain't seen nothin' yet," because the second term was a nightmare.
Fob seemed completely out of focus during his second term and gave the appearance that he was completely uninterested in being governor. He made multiple mistakes right out of the gate and seemed to not really care. By mid-term it was assumed that whoever ran against Fob would beat him. When polls indicated this to be true, Don Siegelman made the decision to pull the trigger.
Siegelman had been elected lieutenant governor in 1994 as a Democrat and now saw his chance to grab the brass ring. In the 1990 Governor's race Siegelman ran second to Paul Hubbert in the Democratic primary, this being his only defeat. Hubbert, who now had two losing battles under his belt, one in 1990 and again in 1994, would not be a candidate again.
Siegelman, who had been secretary of state, attorney general, and currently lieutenant governor, focused on being elected governor in 1998. He started running hard and scared off any major Democratic opposition. He outdistanced Birmingham lawyer Lenora Pate 85% to 15% in the Democratic primary, even though she received lots of editorial support.
Fob was not so lucky in his GOP primary. The Democrats were not the only ones who were disenchanted with Fob and sensed his vulnerability. However, Fob had the religious right wing of the Party in his corner because he had done their bidding.
Winton Blount III had been toiling in the Republican Party vineyards for a decade. He had plenty of time as his father, Red Blount, had made his son wealthy by birth. Winton III took his father's millions and went after Fob with a vengeance. He cornered the moderate wing of the Republican Party and spent millions on media trying to corral conservative independents into the Republican primary. This worked to some extent. It was a tough 50/50 race, but Fob edged out a victory in a tough runoff primary that split the Republican Party.
Fob was weakened and had spent all of the money he could raise. Fob was not a good fundraiser and although the religious right is big on talk they are small on giving and the business PACs could see the polling that showed Fob would lose in the fall. Winton's supporters never came home. The primary fight had been too bitter. Winton never even endorsed fellow Republican Fob.
Siegelman worked tirelessly. It was the chance for the job he had been working toward all of his adult life. He ran hard on a platform favoring a state lottery. When the votes were counted in November, Siegelman trounced Fob. Siegelman won the 1998 Governor's race and became one of only two Democratic governors in the south. Republicans had won in all of the other southern contested governor's races. Indeed, Alabama has not elected a Democrat as governor since the 1998 Siegelman victory.
See you next week.
Steve Flowers is Alabama's leading political columnist. His column appears weekly in 72 Alabama newspapers. Steve served 16 years in the state legislature. He may be reached at www.steveflowers.us.
Opinion | That climate change hoax is killing us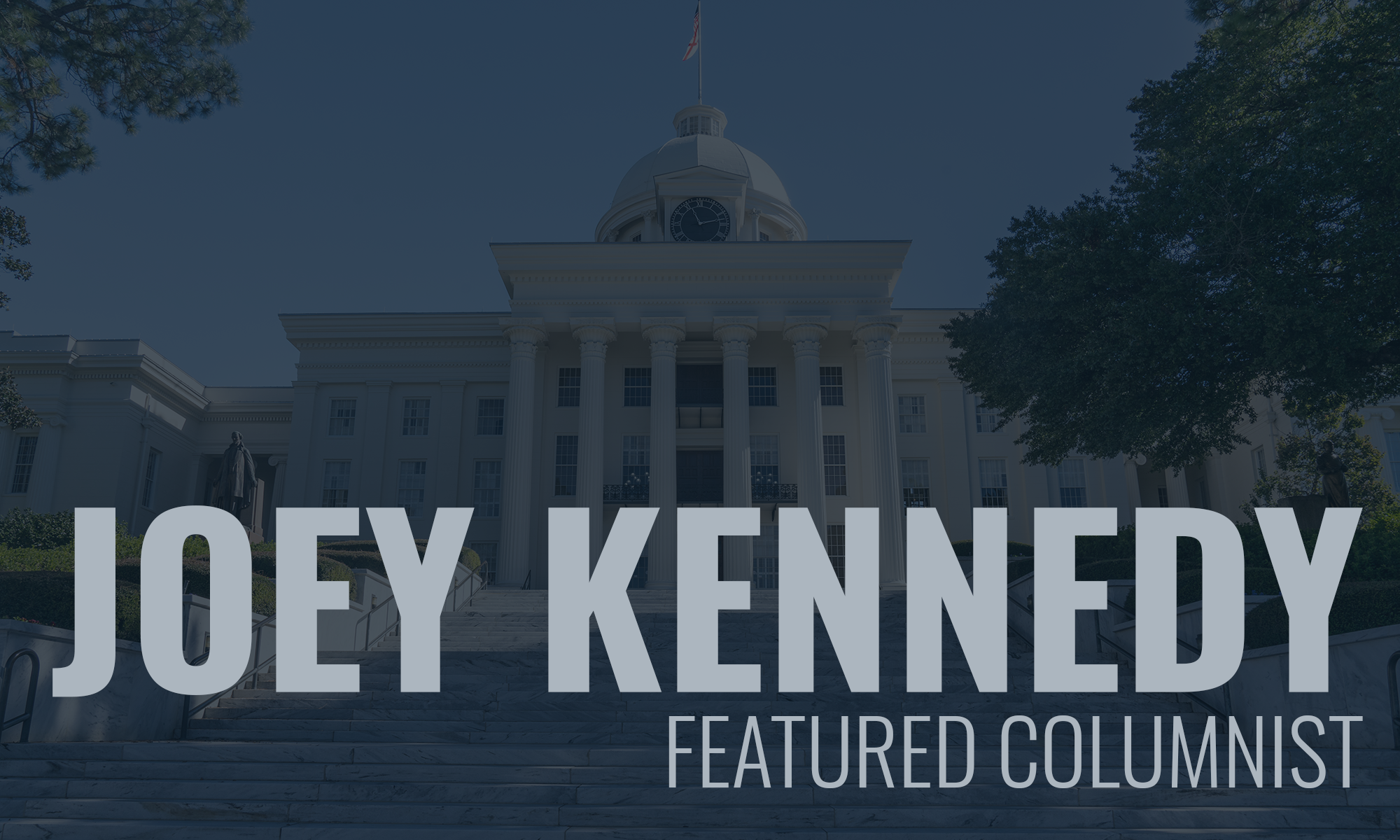 I grew up with hurricanes. For my first 11 years, my parents and I lived on the Texas Gulf Coast, near Beaumont. My father was transferred by the company he worked for, Texas Gulf Sulfur, to deep South Louisiana in 1967. We lived in Houma, in Terrebonne Parish, but Dad worked near Larose, in Lafourche Parish.
Hurricanes were regular events in Southeastern Texas and South Louisiana. Still are, but in much more frequent numbers. And Alabama gets clobbered every so often, most recently yesterday and today. Sally made landfall near Gulf Shores, and you can be assured the damage will be extensive, especially from flooding.
Flooding was a big factor in Texas hurricanes too, when I lived there. Hurricane Carla, in 1961, devastated High Island, not far from our home. Flooding was widespread. Carla was a Category 4 storm. But notably, that September, Carla was only the third named storm of the hurricane season.
This year, we're running out of names. Striking Alabama this week, only a few days after Carla struck Southeastern Texas in 1961, Sally is toward the end of the hurricane alphabet. The National Hurricane Center and World Meteorological Organization are literally running out of names for storms this year.
Earlier this week, and maybe still, there were five named storms in the Atlantic. This is only the second time on record that five named storms are in the Atlantic at the same time. And they're using up the Alphabet. The first time this happened was 1971, at a time when humans were first becoming aware of climate warming.
Little do we know, that before Sally decided to squat on Alabama, Hurricane Paulette made landfall in Bermuda on early Monday morning. There are so many hurricanes around, we can't even keep up with them.
They're like Republican scandals.
Probably more than any other indicator, hurricanes tell the story of climate change, the very real climate change that Donald Trump and many Republicans deny or call a hoax.
Like the COVID-19 Pandemic. Like so many events that Trump and Trump Republicans can't (or won't) believe. Like the corruption that permeates the Trump administration. Like the wildfires destroying the far West Coast states.
That's not climate change, claims Trump. It's because California won't sweep the forests. I call BS. Even on California being responsible for sweeping. Most of the forestland in California is federal land. Most of the burning areas are on or near federal trees. Yet, the state of California spends more money on forest management than the federal government, which owns most of the land. That's the truth. No hoax.
Trump should order secret federal teams of ICE forest sweepers to do their jobs.
The hoax from Republicans and the Trump administration is that crazy antifa hit squads are invading the West Coast to reign terror on the populations there. National security experts continue to assert that white supremacists and nationalists are the most dangerous domestic terror threat. But Trump defends those radicals – "they are very fine people" — because they hold up some mysterious white heritage above all others. If Trump is anything, he's the whitest Angry White Man ever.
Climate change is real. The coronavirus pandemic exists. White nationalists are the most serious domestic terror threat in this country.
Black lives do matter.
Yet, once again and often, Trump shows the orange-hued emperor has no clothes. As Stormy Daniels has previously said, that is not a good look.