State Receives Federal Grant Money for More Law Enforcement Positions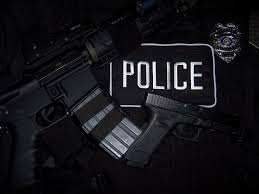 By Brandon Moseley
Alabama Political Reporter
Monday, September 29, the U.S. Department of Justice, Office of Community Oriented Policing Services (COPS) announced a funding award to the Alabama Law Enforcement Agency (ALEA) to create or protect twenty-five law enforcement positions within the Department of Public Safety. Nationally the COPS program will award $124 million over a three year period. ALEA will receive $3,125,000 of that.
The Director of the COPS Office, Ronald L. Davis said in a statement, "The COPS Office is pleased to assist local law enforcement agencies throughout the country in addressing their most critical public safety issues. Funding from this year's program will allow many cities and counties to apply new sworn personnel to issues related to violent crime, property crime, and school safety."
Alabama Secretary of Law Enforcement Spencer Collier said in a statement, "Our first priority is increasing the number of state troopers on the road. The troopers have been understaffed for a number of years due to budget cuts and restraints. This grant will allow us to better serve and protect the citizens of Alabama by hiring additional state troopers."
U.S. Attorney George Beck Jr. from the Middle District of Alabama said, "The Department of Justice is proud to support the brave men and women of law enforcement that serve and protect our communities every day. The U.S. Attorney's Office is committed to reducing crime and increasing public safety. This funding will provide additional resources for law enforcement to develop and implement strategies to reduce violent crime, dismantle drug organizations, and save lives."
According to information in the release, the COPS Hiring Program offers grants to state, local and tribal law enforcement agencies to hire or rehire community policing officers. The program provides salaries and benefits for officer, deputy, and trooper hires for three years.
Grants for the 2014 hiring program were selected based on their fiscal needs, local crime rates, and community policing plans.
State Law enforcement agencies have been reeling from three years of cuts to state general fund budgets due to a sluggish economic turnaround from the Great Recession of 2008-2009 and exploding Medicaid costs which take an increasingly large portion of the State's general fund budget. State funding for law enforcement is likely to take another hit in the Fiscal Year 2016 budget, based on current revenue projections.
The COPS Office is a federal program which is responsible for advancing community policing nationwide. Since 1995, COPS has awarded over $14 billion in grants to advance community policing, including grants awarded to more than 13,000 state, local, and tribal law enforcement agencies to fund the hiring and redeployment of approximately 125,000 officers and provide a variety of knowledge resource products including publications, training, and technical assistance.
For the entire list of grantees and more information about the 2014 COPS Hiring Program, visit the COPS website:
Alabama hospitals nearing COVID-19 summer surge levels
Wednesday was the 18th straight day with more than 1,000 people in hospitals in Alabama with COVID-19. 
Alabama hospitals reported caring for 1,483 people infected with COVID-19 on Wednesday, the highest number of patients since Aug. 11, when the state was enduring its summer surge. Wednesday was also the 18th straight day with more than 1,000 people in hospitals in Alabama with COVID-19. 
The seven-day average of hospitalizations was 1,370 on Wednesday, the 36th straight day of that average rising. The Alabama Department of Public Health reported 2,453 new cases Wednesday. The 14-day average of new cases was — for the eighth day in a row — at a record high of 2,192. 
Across the country, more than 80,000 people were hospitalized for COVID-19 on Tuesday, a record high and the 15th straight day of record hospitalizations nationwide, according to the COVID Tracking Project, a coronavirus tracking website.
The CDC this week recommended people not travel for Thanksgiving to help prevent the spread of coronavirus. 
"The only way for us to successfully get through this pandemic is if we work together," said Dr. Kierstin Kennedy, UAB's chief of hospital medicine, in a message Tuesday. "There's no one subset of the community that's going to be able to carry the weight of this pandemic and so we all have to take part in wearing our masks, keeping our distance, making sure that we're washing our hands." 
Kennedy said the best way she can describe the current situation is "Russian Roulette." 
"Not only in the form of, maybe you get it and you don't get sick or maybe you get it and you end up in the ICU," Kennedy said, "but if you do end up sick, are you going to get to the hospital at a time when we've got capacity, and we've got enough people to take care of you? And that is a scary thought." 
The Alabama Department of Public Health on Wednesday reported an increase of 60 confirmed and probable COVID-19 deaths. Deaths take time to confirm and the date a death is reported does not necessarily reflect the date on which the individual died. At least 23 of those deaths occurred in November, and 30 occurred in other months. Seven were undated. Data for the last two to three weeks are incomplete.
As of Wednesday, at least 3,532 Alabamians have died of COVID-19, according to the Department of Public Health. During November, at least 195 people have died in Alabama from COVID-19. But ADPH is sure to add more to the month's tally in the weeks to come as data becomes more complete.
ADPH on Wednesday announced a change that nearly doubled the department's estimate of people who have recovered from COVID-19, bringing that figure up to 161,946. That change also alters APR's estimates of how many cases are considered active.
ADPH's Infectious Disease and Outbreak team "updated some parameters" in the department's Alabama NEDSS Base Surveillance System, which resulted in the increase, the department said.