Lester Raises Over $100,000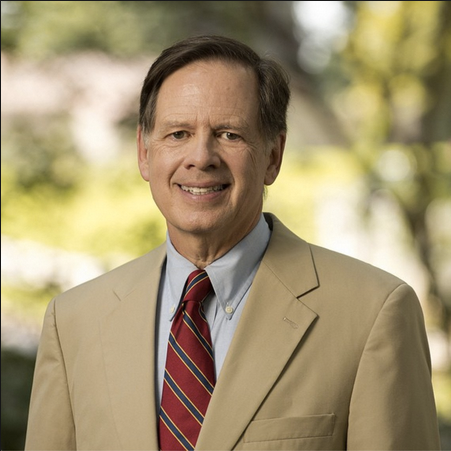 By Brandon Moseley
Alabama Political Reporter
On Wednesday, October 1, Mark Lester, the Democratic candidate for U.S. Congress in Alabama's 6th District, marked the end of the Federal Election Commission's most recent reporting period by announcing that his campaign had raised over $100,000 during the seven-week period that he has been in the race.
Dr. Mark Lester said of his campaign's fundraising efforts thus far, "I am pleased to announce that, since I accepted my party's nomination on August 16, my campaign has raised $101,113. In the past six weeks, we've received donations from 331 different sources, only one of which was a non-individual."
Lester thanked his many contributors for their support, saying, "I am overwhelmed by all the support I've received. I want to thank all those who've stepped forward on such short notice and given me the means to get my message out to the voters of the 6th District."
Lester admits that he still faces a fundraising challenge to match the resources of his Republican opponent, Gary Palmer. Lester said, "Out-of-state, special interest groups have made sure that my opponent's war chest is full, but we've already raised enough to compete with him. The 6th District has a race on its hands."
Every two years, all the 435 seats of the U.S. House of Representatives come up for re-election, with the two major political parties vying for control. Republicans had control of the House for 16 years from World War I forward. The Great Depression, which fell on President Herbert Hoover (R)'s watch, catapulted Democrats into control in 1930. The Democrat Party maintained control of the House for 60 of the next 64 years until 1994 when Newt Gingrich (R) from Georgia and his 'Contract With America' gave the GOP control for the first time in over six decades. Republicans held control of the House until 2006, when progressive Democrats led by Nancy Pelosi achieved dominance. Fallout from the enormously unpopular Patient Protection and Affordable Healthcare Act of 2010 (Obamacare) gave Republicans control of the House again in 2010 and they hope to maintain that control and perhaps add to that majority in the 2014 election.
The Sixth Congressional District has been in Republican hands since incumbent Rep. Spencer Bachus from Vestavia was first elected in 1992. Bachus is retiring this year. Many feel that no Democrat can win the Sixth District. Lester hopes that by showing fundraising success, that national Democrats may put some of their money into this race. While Republicans control the House and are attempting to regain control of the Senate for the first time since 2006, Democrats led by President Barack H. Obama are actually out-raising Republicans nationally to this point.
Mark Lester is a history professor at Birmingham Southern College. Dr. Lester is a lifelong Democrat, who was born and raised in Little Rock, Arkansas. He and his family have lived in Homewood for the past 23 years. He attended Rhodes College, received a master's degree in Middle Eastern Studies at Harvard University, and earned a law degree from the University of Virginia. In 1991 Lester earned a Ph.D. in Modern British Economic History from the University of Oxford. He joined the faculty of Birmingham-Southern College in 1991 where he has received the "Outstanding Professor Award" given by students. He has also taught a course on First Amendment law as an adjunct professor at the University of Alabama: School of Law.
After he finished law school, Mark Lester was appointed Assistant United States Attorney where he prosecuted drug dealers and white collar criminals. He later formed a small law firm, specializing in commercial litigation. Lester co-founded an organization to provide legal assistance for the poor. For his efforts, he was named his county's "Lawyer of the Year."
The Republican nominee, Gary Palmer grew up the son of a small logger in Hackleburgh, where his mom still lives. Palmer attended the University of Alabama where he got a bachelor's of science degree in Operations management. Palmer went on to co-found the Alabama Policy Institute, where he was President for 24 years.
The General Election will be on Tuesday, November 4.
Last Conversations: Dr. Frank Lockwood
At the time of those texts, I had no clue that I'd never speak with my brother again.
My brother, Frank Lockwood, was a family practice doctor with an office in McDonough, Georgia. Frank was a great doctor, who used his intelligence, compassion and humor to improve the lives of his patients. And, even though he was great at his job, the practice of medicine, in many ways, just paid the bills.
Above all else, Frank wanted to be an entertainer. He submitted video applications to participate on "Survivor" and even got a call-back for "The Mole." The highlight of his 15 minutes of fame was his disastrous appearance on "Who Wants to Be a Millionaire." (Google: Worst. Audience. Ever. On. Millionaire.)
Locally, Frank was a founding member of Atlanta's Village Theatre, an improv comedy group.
In short, Frank was highly intelligent and wickedly funny. So, I was dismayed when he called me in early July, and I couldn't recognize his voice. Frank told me that he'd contracted coronavirus from one of his patients and had been sick for several days. The cadence and rhythm of his voice were clearly Frank, but the pitch was all wrong. I assume the coughing had wreaked havoc on his vocal cords.
I am an employment lawyer. I defend employers who are getting sued by their employees. In my younger days, I defended plenty of employers who were sued for workers' compensation benefits — monetary and medical benefits provided to employees who are injured on-the-job.
Thus, in my role as the Lockwood Family Consigliere, Frank wanted to know if he could receive workers' compensation benefits from his employer because he caught coronavirus at work. We discussed the intricacies of a workers' compensation claim, and Frank hung-up, promising to think about the issue further.
My next communications with my brother were my last. On July 3, 2020, at 5:36 a.m., I received this text from him: Wanna work comp these folks to death. I'm in micu now.
MICU is the intensive care unit.  I was asleep at 5:36 a.m., but I texted back at 7:40: Glad to see the 'rona has not dampened your spirit. Want me to get you a lawyer?
His response: Yep.
At the time of those texts, I had no clue that I'd never speak with my brother again. He was 52 and in good physical shape with no co-morbidities. He was a patient in a hospital where he knew all of the physicians treating him. I knew a few people who contracted the disease and recovered. Everything I read led me to believe that my brother would have a fight but would recover.
It didn't work out that way. Frank was sedated, placed on a ventilator and temporarily rallied. The greatest tragedy is that he was removed from the ventilator and briefly conscious on July 13, but his husband, Bernie, did not get a chance to speak with him.
Frank's immune system turned on him with a "cytokine storm." He was returned to the ventilator and struggled for the next three weeks. I am thankful that I was able to be present, along with Bernie and our brother, Chris, when he passed away on Aug. 5.
As we walked out of the hospital that day, an announcement was made over the facility intercom that a patient was leaving for home. And then they played Pharrell's "Happy." In hindsight, I'm pretty sure that song was for somebody else. But at that moment Bernie, Chris and I simultaneously bawled and laughed. To us, it was like Frank Lockwood, the entertainer, had chosen his own exit music.
I've got a lot of regrets about my relationship with my brother and my last words with him. But, I promise you this: We have retained counsel in Georgia, and we are gonna work comp those folks to death.