Armistead Hopes Hubbard is Not Convicted
By Brandon Moseley
Alabama Political Reporter
On Tuesday, October 21, the Alabama Political Reporter talked with Alabama Republican Party Chairman Bill Armistead about the recent arrest of Speaker of the Alabama House of Representatives Mike Hubbard (R from Auburn).
Alabama has a general election every four years.  The state elects the bodies of both houses of the State legislature, the Governor, the Lieutenant Governor, the Attorney General, the Secretary of State, seven members of Congress, the auditor, even one U.S. Senator and numerous other offices as well as five constitutional amendments in just two weeks.
Republicans have completely dominated State politics since 2010 when dissatisfaction with the policies of President Obama and with the Democratic majorities in Montgomery swept Republicans into power. To this point Republican candidates had appeared to be cruising to another crushing of their Democratic rivals in races across the State.  That GOP election domination was perhaps challenged on Monday when perhaps the most powerful Republican in the State, Speaker Mike Hubbard, was arrested on 23 indictment which were handed down by the Lee County Grand Jury on Friday, October 17.
Some of those indictments go all the way back to that 2010 election when then House Minority Leader Hubbard was the Alabama Republican Party Chairman.  Chairman Bill Armistead was elected Chairman following Mike Hubbard's tenure.
The Alabama Political Reporter asked Armistead if we went ahead and assumed the absolute worst and that Mike did break laws, doesn't that have nothing to do with any of the other GOP candidates running in two weeks and that people should still be voting GOP if they really believe in the ideas of small government, low taxes, constitutional government, and don't trust the policies of Barack H. Obama?
Chairman Armistead agreed and said, "The people ought to be looking at the individual candidates that are on the ballot and not looking at one candidate who has been charged with possible wrongdoing," when they go to the polls in two weeks.
APR asked: Some of the counts go back to when Mike Hubbard was Chairman of the Alabama GOP and you were a member of the steering committee.  You know and worked with Mike, do you believe that he intentionally used the party to make his companies money?
Chairman Armistead said that he was not going to get involved in that and will just let the legal process work.
APR asked: Some of those counts were first uncovered in a GOP audit which flagged them as irregularities.  Do you now regret doing the audit given that likely help lead to the investigative Grand Jury which indicted Mike (Hubbard)?
Chairman Armistead said that it has been his policy not to discuss the ALGOP audit with the press.
APR asked Armistead: What procedures has the party put in place to protect itself from repeating possible conflicts of interest like what is alleged to have occurred under Mike's tenure as Chairman, in the future?
Chairman Armistead replied: "Two things: I have set up a financial oversight committee and set up a process of doing an audit every two years.  I pledged to perform an audit when I ran for Chairman."
APR asked: Some Democrats jumped to Facebook and social media to proclaim that (Speaker) Hubbard is guilty and even some Democratic candidates released statements presupposing guilt.  On the other hand there were some Republicans who jumped out there to claim prosecutors had nothing, this is a political prosecution and that Mike is innocent.  Given that all any of us know is from a one page prosecution press release that says Mike has been arrested and lists 23 indictments with little detail, aren't both sides getting ahead of the facts when even the defense hasn't yet seen the evidence?
Chairman Armistead said, "Absolutely we have to wait until we see the evidence."  Armistead said that it is very important in America that everyone be presumed innocent until they are proven guilty.
The popular ALGOP Chairman told APR, "I am hopeful that there are no convictions."
Armistead said however if wrong doing has occurred then the legal process should play itself out.
In an official statement released just hours after Hubbard's arrest Chairman Armistead said, "No one needs to rush to judgment. Right now, all we have is a list of charges. We don't have the Speaker's position on these matters and to speculate about them would be unfair to him and an exercise in futility, since we do not know whether any of these charges are true. Again, everybody in our system of justice who is accused of a crime is presumed innocent and must be proven guilty 'beyond a reasonable doubt' in order to be convicted."
Chairman Armistead said, "It saddens me that this has happened. In addition to being Speaker of the Alabama House, Mike Hubbard is a human being and anytime something like this happens it is a human tragedy, regardless of the ultimate outcome. My family and I will be praying for Mike and his family. We hope for a swift and just outcome to these matters."    
Following the spectacular GOP success of the 2010 election, former Alabama Republican Party Chairman Mike Hubbard (R from Auburn) stepped down from his Chairmanship to assume the responsibilities of Speaker of the Alabama House of Representatives.
Bill Armistead was a former State Senator and a member of the ALGOP Steering Committee at the time.  He defeated State Representative Jay Love for the post in early 2011.  Armistead was re-elected by the Alabama Republican Party Executive Committee in early 2013 defeating then Shelby County Republican Party Chairman Matt Fridy.  Both Fridy and Love were publicly backed by Mike Hubbard.
The General Election will be Tuesday, November 3.
Opinion | Inside the Statehouse: Buck's pocket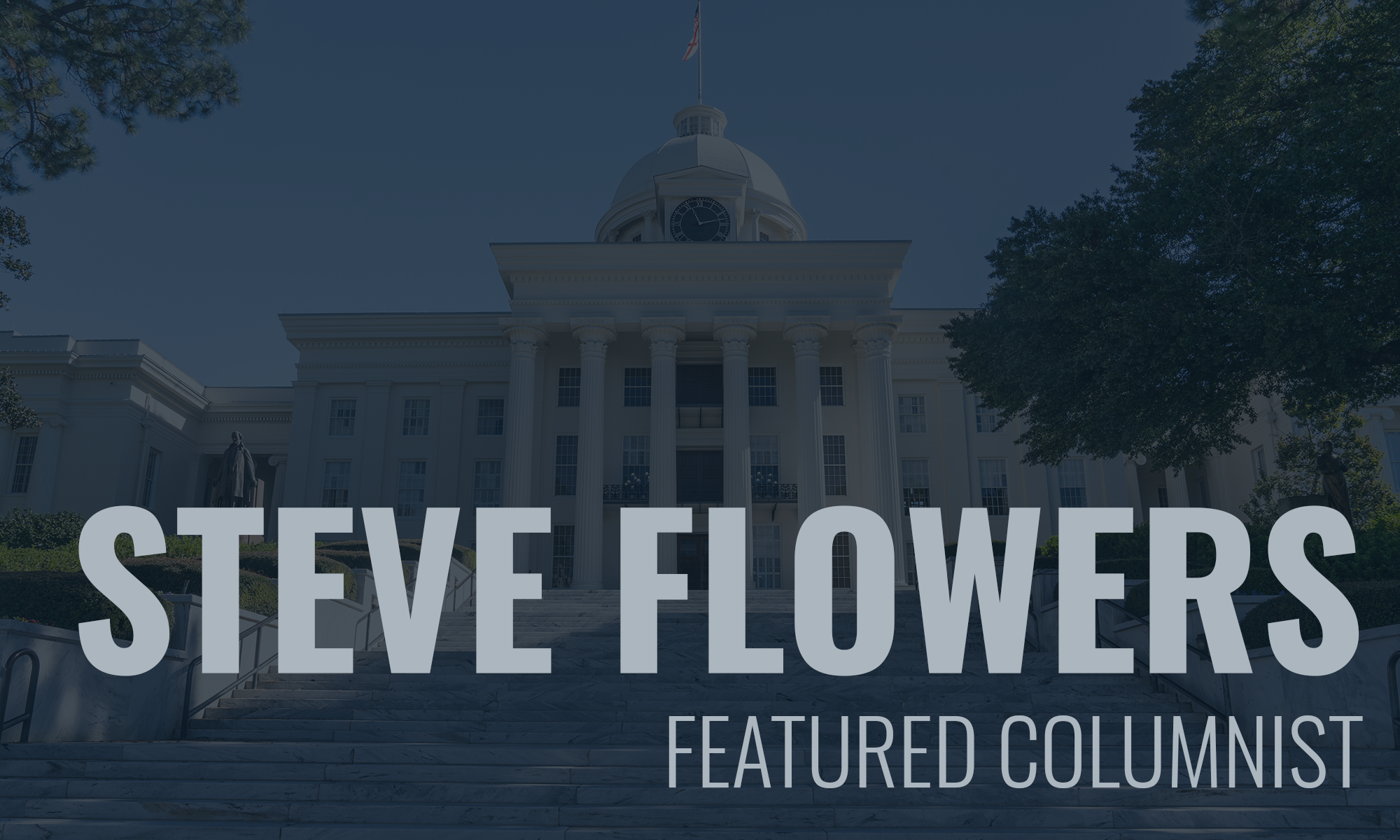 You voted Tuesday on a crowded ballot.
Historically, in Alabama we have voted more heavily in our Governor's race year than in a presidential year. That is probably because we were more interested in the local sheriff and probate judge's races, which run in a gubernatorial year, than who is president. The old adage, "all politics is local," definitely applies here in Alabama.
We not only have a governor's race this year, we have all secondary statewide offices with a good many of them open including Lt. Governor, Attorney General, State Treasurer, Auditor, and two seats on the Public Service Commission. We have five seats on the State Supreme Court, one being Chief Justice. All 140 seats in the Legislature are up for a four-year term. These 35 state Senate seats and 105 House contests are where most of the special interest PAC money will go. And, yes, we have 67 sheriffs and 68 probate judges as well as a lot of circuit judgeships on the ballot.
You may think the campaigning is over. However, some of the above races have resulted in a runoff which will be held on July 17. So get ready, we have six more weeks of campaigning before all the horses are settled on for the sprint in November.
We have a lot of folks headed to Buck's Pocket. Last year after the open Senate seat contest, a young TV reporter for one of the stations I do commentary for asked me about Roy Moore and his loss. I told her ole Moore had gotten on his horse, Sassy, and ridden off into the sunset to Buck's Pocket, which by the way wasn't a long ride from his home in Gallant in Etowah County. She looked at me with a puzzled look. Probably a lot of you are also wondering what I'm talking about when I refer to Buck's Pocket.
For decades, losing political candidates in Alabama have been exiled to Buck's Pocket.  It is uncertain when or how the colloquialism began, but political insiders have used this terminology for at least 60 years.  Alabama author, Winston Groom, wrote a colorful allegorical novel about Alabama politics and he referred to a defeated gubernatorial candidate having to go to Buck's Pocket.  Most observers credit Big Jim Folsom with creating the term.  He would refer to the pilgrimage and ultimate arrival of his opponents to the political purgatory reserved for losing gubernatorial candidates.
This brings me to another contention surrounding Buck's Pocket. Many argue that Buck's Pocket is reserved for losing candidates in the governor's race. Others say Buck's Pocket is the proverbial graveyard for all losing candidates in Alabama.
One thing that all insiders agree on is that once you are sent to Buck's pocket you eat poke salad for every meal. Groom also suggested that you were relegated to this mythical rural resting place forever. However, history has proven that a good many defeated Alabama politicians have risen from the grave and left Buck's Pocket to live another day. Roy Moore may be a good example. He has risen from the grave before. He is only 70, and he may grow weary of eating poke sallet.
Most folks don't know that there really is a Buck's Pocket. Big Jim would campaign extensively in rural North Alabama often one on one on county roads. One day while stumping in the remote Sand Mountain area of DeKalb County he wound up in an area referred to as Buck's Pocket. It was a beautiful and pristine area, but it was sure enough back in the woods. Big Jim who loved the country and loved country folks was said to say that, "I love the country but I sure wouldn't want to be sent to Buck's Pocket to live."
Buck's pocket is now not a mythical place. If you are traveling up the interstate past Gadsden, on the way to Chattanooga, you will see it. There is a Buck's Pocket State Park in DeKalb County, thanks to Big Jim.
So the next time you hear an old timer refer to a defeated candidate as going to Buck's Pocket, you will know what they are talking about.
See you next week.
Steve Flowers is Alabama's leading political columnist. His weekly column appears in over 60 Alabama newspapers. He served 16 years in the state legislature. Steve may be reached at www.steveflowers.us.