Hubbard's Rally a Disgrace
By Bill Britt
Alabama Political Reporter
On Tuesday, in what can best be described as a theater of the absurd, a small number of Republican House members and one sitting U.S. Representative took to a cramped stage in Auburn, to denigrate the State's justice system, while lauding Speaker of the House Mike Hubbard, a man accused of 23 counts of public corruption.
According to several politicos, Hubbard sent the message far and wide, that House members better show themselves in Auburn for his pep rally…or else. It was made known that anyone who refused to show, would feel the wrath of "The Speaker." Ironically, these are the same sick tactics that landed Hubbard in his current legal trouble in the first place.
Several House members hurried to Hubbard's side out of fear and several attended due to a misplaced loyalty; but, very few actually came.
Of the State Congressional Caucus only U.S. Representative Republican Mike Rogers was also on hand to defend the indicted Speaker. In a speech that would have been better given by The Reverend Al Sharpton, Rogers, accusing the State's sitting Republican Attorney General Luther Strange of practicing "Chicago-Style gutter politics." This is so reprehensible as to beg for Rogers to draw some well-financed Republican opposition in two-years.
So readily did Rogers condemn the State's leading law-enforcement officer, that one would have believed that a Democrat doppelgänger had replaced Rogers at the lectern.
With the fervor of a Nuremberg Rally, the assembled lawmakers and hangers-on, including lobbyist and former ALGOP Executive Director John Ross, cheered a man, who just a day earlier had been arrested for using his public office for personal gain.
What does this say about the judgement of Rep. Ed Henry, Rep. Jack Williams, Rep. Alan Harper, Rep. Matt Fridy, Rep. Alan Baker, Rep. Paul Beckman, Rep. Mike Ball, Rep. David Sessions, Rep. April Weaver, Rep. Jim Patterson, Rep. Kerry Rich, and Rep. Mac McCutcheon?
Three people from the Alabama Political Reporter counted the House members at the rally and could only find around 12 present. Under the headline, "Mike Hubbard after arrest keeps firm grip on speakership as GOP rallies behind him," al.com reported that 40 House members where present at the Auburn rally. How is it that al.com, saw 40 House members, when three young men with good eyesight could only find around 12? (They also reviewed footage of the event to confirm the count.)
Many people do believe that Hubbard has a firm grip of the Speaker's gavel, but that will change as more indictments fall into place.
And what of the House members who were at the pep rally? How is it that they would risk their public careers for a man who would gut-them and leave them bleeding by the side of the road if it suited his purposes? They must be drinking some powerful Kool-Aid.
Have their consciences become so void of logic and decency that they would applaud a man who is bankrupt in character and moral behavior?
Are they driven by fear or did they simply succumb to the irrational and illogical nature of Hubbard's rhetoric, i.e., that Luther Strange has launched a political witch-hunt to advance his own political career?
Only in the theater of the absurd could such logic prevail. Do these lawmakers really believe the bizarre notion that Hubbard is being menaced by invisible forces from without?
Perhaps this falls into the category that if you tell a big enough lie and repeat it often enough people will eventually come to believe it is true.
Of course no one present could match the "cliché filled" nonsense uttered by Hubbard's white collar criminal defense attorney, J. Mark White. Here is a man who has mastered the art of keeping a straight face while dispensing a cornucopia of false information, designed to, all at once, confuse and clarify a farcical set of facts. As a grand purveyor of fraudulent information, White has few equals in our State.
Silently standing off to the side of the stage was Senate President Pro Tem, Del Marsh. He didn't join in the cheering, he just watched, quietly. One can only imagine what he was thinking as he witnessed these so-called Republicans trying to destroy Strange for the benefit of a con man like Hubbard.
Monday was a black day for Alabama; Hubbard arrested and indicted, once again showing that public corruption is a State commodity.
But, if Monday was a black day, Tuesday was a day of shame, because there, on a stage in Auburn, the spectacle of lawmakers, the cheering and the high-fives for their defense of a crook was on full display.
The Republicans told the people of our State that they would end corruption in our State.
It was a lie.
They didn't end corruption, they took it to a new level.
Opinion | Inside the Statehouse: Buck's pocket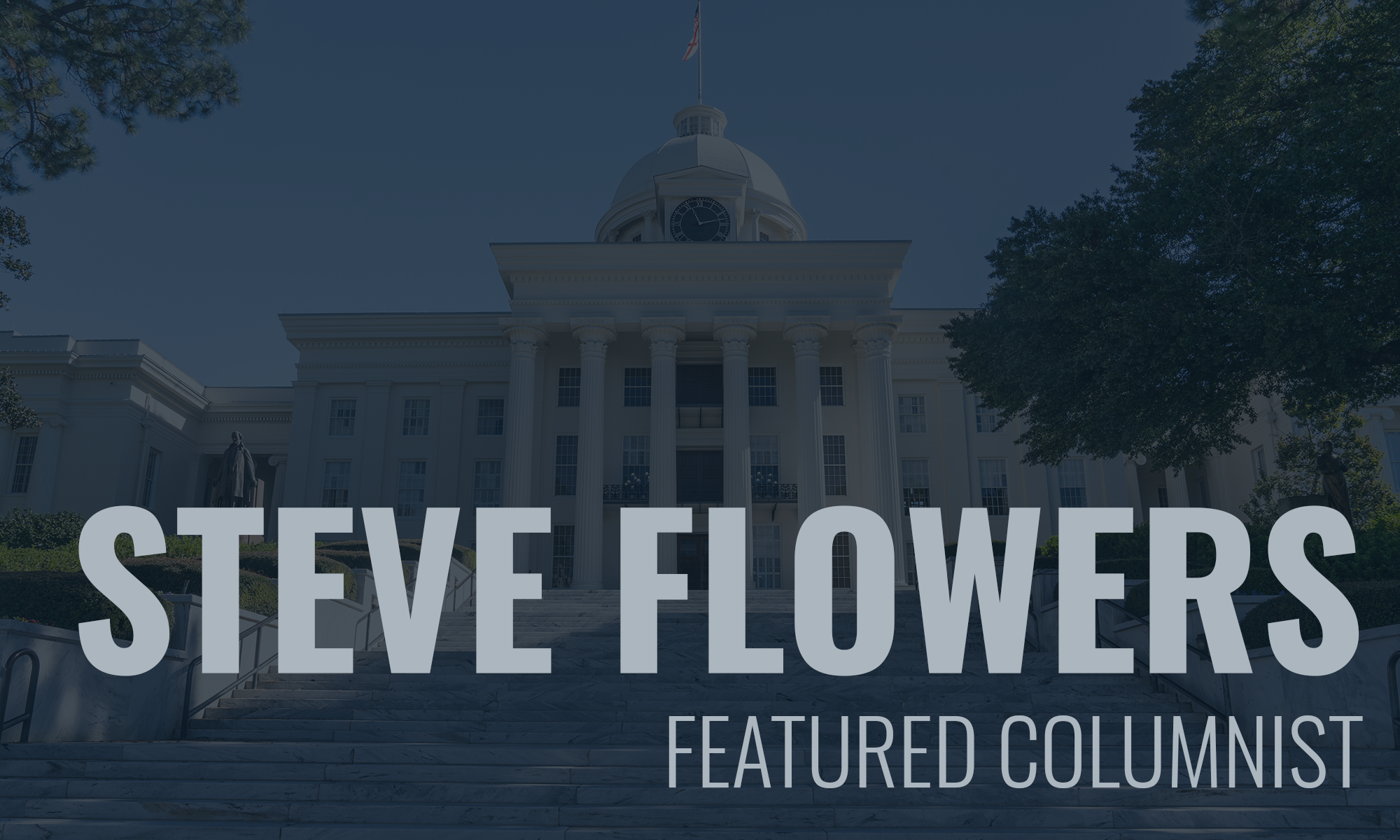 You voted Tuesday on a crowded ballot.
Historically, in Alabama we have voted more heavily in our Governor's race year than in a presidential year. That is probably because we were more interested in the local sheriff and probate judge's races, which run in a gubernatorial year, than who is president. The old adage, "all politics is local," definitely applies here in Alabama.
We not only have a governor's race this year, we have all secondary statewide offices with a good many of them open including Lt. Governor, Attorney General, State Treasurer, Auditor, and two seats on the Public Service Commission. We have five seats on the State Supreme Court, one being Chief Justice. All 140 seats in the Legislature are up for a four-year term. These 35 state Senate seats and 105 House contests are where most of the special interest PAC money will go. And, yes, we have 67 sheriffs and 68 probate judges as well as a lot of circuit judgeships on the ballot.
You may think the campaigning is over. However, some of the above races have resulted in a runoff which will be held on July 17. So get ready, we have six more weeks of campaigning before all the horses are settled on for the sprint in November.
We have a lot of folks headed to Buck's Pocket. Last year after the open Senate seat contest, a young TV reporter for one of the stations I do commentary for asked me about Roy Moore and his loss. I told her ole Moore had gotten on his horse, Sassy, and ridden off into the sunset to Buck's Pocket, which by the way wasn't a long ride from his home in Gallant in Etowah County. She looked at me with a puzzled look. Probably a lot of you are also wondering what I'm talking about when I refer to Buck's Pocket.
For decades, losing political candidates in Alabama have been exiled to Buck's Pocket.  It is uncertain when or how the colloquialism began, but political insiders have used this terminology for at least 60 years.  Alabama author, Winston Groom, wrote a colorful allegorical novel about Alabama politics and he referred to a defeated gubernatorial candidate having to go to Buck's Pocket.  Most observers credit Big Jim Folsom with creating the term.  He would refer to the pilgrimage and ultimate arrival of his opponents to the political purgatory reserved for losing gubernatorial candidates.
This brings me to another contention surrounding Buck's Pocket. Many argue that Buck's Pocket is reserved for losing candidates in the governor's race. Others say Buck's Pocket is the proverbial graveyard for all losing candidates in Alabama.
One thing that all insiders agree on is that once you are sent to Buck's pocket you eat poke salad for every meal. Groom also suggested that you were relegated to this mythical rural resting place forever. However, history has proven that a good many defeated Alabama politicians have risen from the grave and left Buck's Pocket to live another day. Roy Moore may be a good example. He has risen from the grave before. He is only 70, and he may grow weary of eating poke sallet.
Most folks don't know that there really is a Buck's Pocket. Big Jim would campaign extensively in rural North Alabama often one on one on county roads. One day while stumping in the remote Sand Mountain area of DeKalb County he wound up in an area referred to as Buck's Pocket. It was a beautiful and pristine area, but it was sure enough back in the woods. Big Jim who loved the country and loved country folks was said to say that, "I love the country but I sure wouldn't want to be sent to Buck's Pocket to live."
Buck's pocket is now not a mythical place. If you are traveling up the interstate past Gadsden, on the way to Chattanooga, you will see it. There is a Buck's Pocket State Park in DeKalb County, thanks to Big Jim.
So the next time you hear an old timer refer to a defeated candidate as going to Buck's Pocket, you will know what they are talking about.
See you next week.
Steve Flowers is Alabama's leading political columnist. His weekly column appears in over 60 Alabama newspapers. He served 16 years in the state legislature. Steve may be reached at www.steveflowers.us.