GOP Lawmakers And Candidates Speak At Train Depot
By Brandon Moseley
Alabama Political Reporter
Evoking images from an era long-ago, where the railroads were the primary method of travel, Republican candidates in Jefferson County spoke at the historic train depot in Leeds, AL.
State Representative Dickie Drake (R from Leeds) who represents Alabama House of Representatives District 45. Drake thanked everyone for coming to the event. Drake who was first elected in a special election for the office previously held by his brother, Owen Drake, said that he has no opponent on Tuesday, but urged everyone to vote on Tuesday, November 4.
Judge Suzanne Childers (R) told the crowd (estimated at 50), I have been a judge for 12 years now. I have been a private Circuit Judge, a Domestic relations judge, and a municipal judge. Childers said that she has enjoyed being a private Circuit Judge, but is running for office in Jefferson County again.
While most of Alabama has moved firmly into the Republican County, strong get out the vote efforts for President Obama has swept most Republican officeholders, including the judges, out of office in recent elections. Childers said that of the 40 Jefferson County Judges only 5 are from Jefferson County. Childers was one of the Republican judges who lost two years ago when Obama was re-elected.
Childers is a graduate of the University of Alabama, Nashville Judicial College, and the Birmingham School of law. Her daughter is an international lawyer in Boston. She is running for Place #1 on the Jefferson County bench.
Childers said that Republicans need to take back the county. "Please vote for me. I am very much a Constitutional judge, particularly the Second Amendment. I am known as the pistol packing judge."
Childers is also staunchly pro-animal and is endorsed by the Alabama Voters for Responsible Animal Legislation (AVRAL) who said on Facebook that they, "Enjoyed our visit with Elect Judge Suzanne Childers at Bark at the Moon Festival in Fultondale. Suzanne is on AVRAL's list of endorsements."
State Representative candidate Danny Garret (R) and AL state Senate candidate Shay Shelnutt (R) are both running from Trussville. Both are unopposed on the ballot.
Shelnutt is taking outgoing state Senator Scott Beason's (R from Gardendale) seat representing St. Clair, Blount, Talladega, and Jefferson Counties.
Shelnutt said that he and Garrett are, "Both Very conservative."
Garrett said that he is running to take Arthur Payne's place (House District 44).
Garrett said that he is looking forward to representing the people of District 44 and described himself as a, "Christian businessman." "I am not moving to Montgomery."
Garrett said that "Will Ainsworth (R) needs our support in Marshall County. He is an tough race against a former legislator."
Davis Lawley is the Republican Candidate for District Court Judge place 2. That is the Judge for Jefferson County's drug court. Lawley lost that position in the Presidential Election of 2008.
Lawley said that the drug court concept started in New York State and was started here (Jefferson County) by a Democrat. Lawley held the post until the Judges races became politicized in 2008.
Lawley said that it is key to talk to your friends about voting on Tuesday. "You are not getting the best quality Judges on the bench now. Lawley is urging Libertarians, democrats, and Republicans to vote for him.
Lawley is concerned that too many people are apathetic. People don't feel like their vote matters.
Joel Blankenship said, "I am not running for judge. I am running for Jefferson County Tax Assessor I have been campaigning for 12 months." Blankenship said he was born and raised in Trussville. He is a real estate attorney with a degree from the Cumberland School of law.
He has been doing real estate closings for the last 5 years and working with the Tax Assessor's office has been difficult. You can't just phone them to get something done. Blankenship said that he either has to go down there himself or send a secretary down there and it should not be that difficult.
The most dangerous word in politics is "taxes" but taxes have to be paid. "Your tax exemptions should not be hidden from you. I am running to fix a broken office." Some people's property is assessed too high currently and often their neighbor is assessed too low. Blankenship vowed to assess the taxes on people's property accurately and take politics out of the process.
Blankenship said that all he is scared of is that the vote will not turn out. "The County is getting bluer and bluer. We keep losing judges. We keep losing county wide offices." The incumbent is Richard Arrington's niece. "I need voters to turnout." Start on the back of the ticket and fill out those offices first and start with Blankenship for tax assessor. "On Tuesday, Jeff Sessions is going to win. Governor Bentley is going to vote. Vote to bring good government back to Jefferson County. Vote and then call your friends to come vote.
Steve Ammons spoke next. He is running for Jefferson County tax collector as a Republican. Ammons said that when you run for office you learn that Jefferson County is a huge huge county. "I have enjoyed meeting new people." Ammons said, the county has been broken and is just beginning to turn around under the current county commission.
Taxes have to be paid. The Birmingham race course has not paid its taxes in years. They ought to bring back horse racing then maybe they can pay their back taxes. There are lots of properties in Jefferson County where taxes are overdue but collecting those taxes has to go through the court process.
Ammons said, "It has been frustrating. We know the county needs all the revenue it can get but because of politics taxes are not collected." Ammons is a member of the Vestavia City Council and understands the problems this poses to cities. Both Leeds and Homewood both have each missed out on over a million in ad valorum taxes each year. The tax collector's office did not collect the money and would not tell the cities where those properties are for them to try to collect the money.
Ammons said that there is presently a lack of transparency and lack of accountability. The process has got to be more clear, got to become more transparent. Just collect what is there. Vote for me and vote for Joel Blankenship as well.
Ammons said we have to get the vote out. 59 percent of straight ticket voters in Jefferson County vote straight Democratic. Only 41 percent vote straight Republican. We have got to change that percentage.
Gary Palmer is running for Congress. Palmer said, "This election is about whether we still believe in the ideas of the Revolution….This is a pivotal election."
John Merrill who is running for Secretary of State also addressed the Constitutional Conservatives of Alabama at this event.
Deanna Frankowski thanked all the candidates for coming and urged everyone in attendance to join their Facebook page.
"We're not going to get a do-over:" Alabama health officer on Thanksgiving and COVID-19
There were 1,427 hospitalized COVID-19 patients in Alabama on Monday, the most since Aug. 11.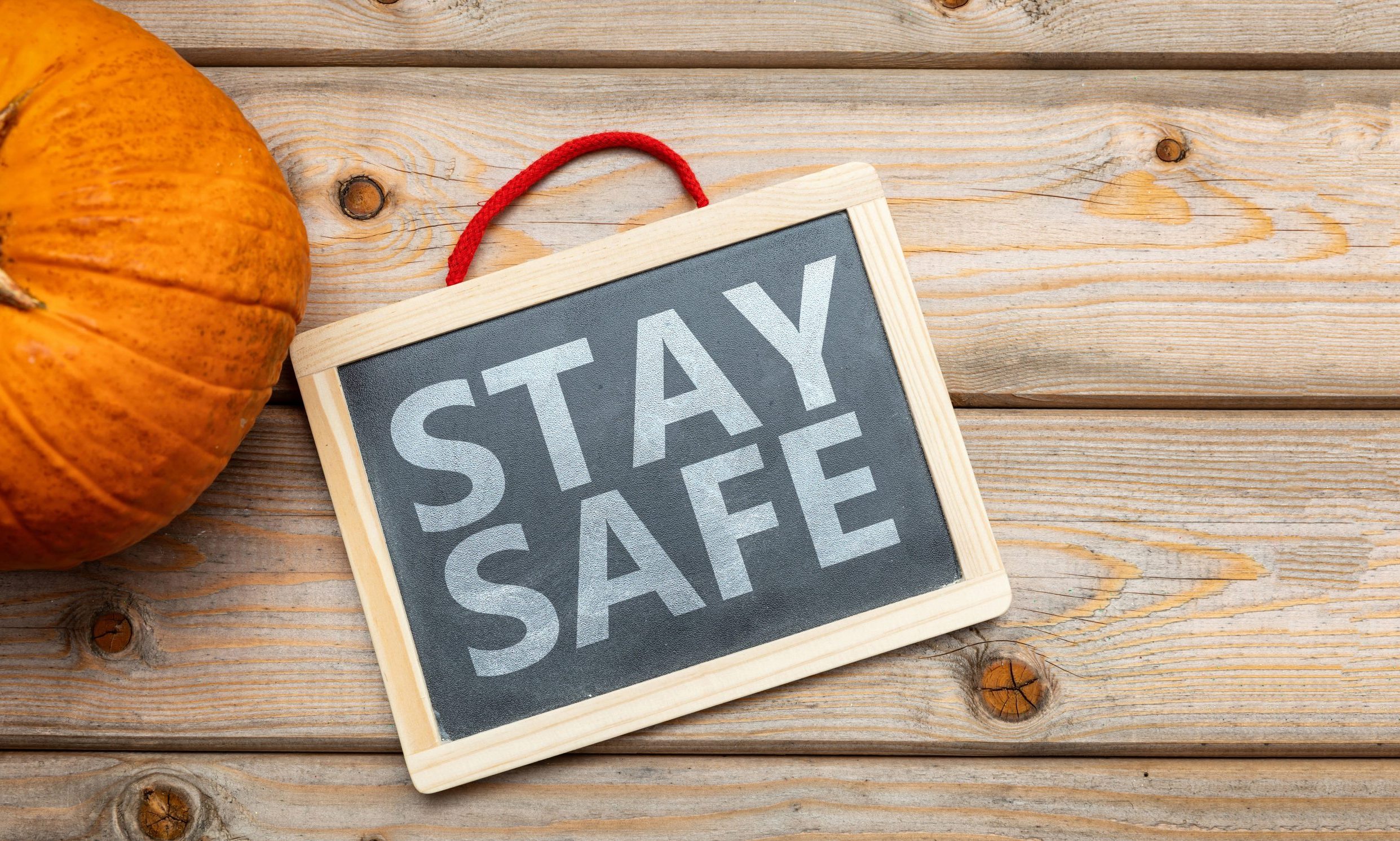 Alabama State Health Officer Dr. Scott Harris on Monday pleaded with the public to avoid gatherings over Thanksgiving as COVID-19 continues to surge in Alabama and hospitals statewide are filling with coronavirus patients. 
"We don't want this to be the last ever Thanksgiving for someone in your family, like your parents or your grandparents," Harris said during a press conference Monday. 
Harris said Alabama's numbers aren't headed in the right direction and more than 230,000 Alabamians — roughly 4 percent of the state's population — have been infected by the coronavirus. 
"We are adding a couple of thousand new cases a day, at least, that we are aware," Harris said. "This is a time for people to be vigilant. This is a time to be careful and to think about what you're going to be doing." 
Alabama added 1,574 new coronavirus cases on Monday, and the state's 14-day average for new daily cases was at a record high 2,087. In the last two weeks, the state has added 29,223 cases, the most cases in any two week period since the pandemic arrived in Alabama in March.
There were 1,427 hospitalized COVID-19 patients in Alabama on Monday. The last time so many were hospitalized in the state was on Aug. 11, during Alabama's summer surge. 
Harris said that he and his wife will be staying home for Thanksgiving instead of having his family's regular large, intergenerational gathering. What happens with Alabama's COVID-19 numbers over Thanksgiving will impact what the state's December holiday and Christmas season will look like, Harris said. 
"Are we gonna be here a month from now trying to have the same conversation? I really, really hope not," Harris said. 
Dr. Mary McIntyre, the Alabama Department of Public Health's chief medical officer, said during the briefing that her home usually sees between 15 and 20 family members arriving for Thanksgiving. They've limited this year's Thanksgiving to three additional people from out of their household, for a total of seven people, she said.
Everyone must wear masks and have temperatures checked at the door, she said. 
Everyone will be seated six feet from one another and a Zoom video conference will be set up for those family members who won't be attending in person, McIntyre said. They'll use disposable plates, cups and utensils and have the ability, weather permitting, to eat outdoors.
"If we want to live to see another Thanksgiving, and I do, that it may mean stepping back this Thanksgiving and really limiting the number of people, and some of the things that we do," McIntyre said. "Now is not the time to get out to do Black Friday shopping." 
Dr. Kierstin Kennedy, UAB's chief of hospital medicine, in a separate press briefing Monday echoed concern over the possibility of spikes following Thanksgiving and Christmas if the public doesn't do what's needed to keep themselves and others safe.
"We are very much worried about the potential spike in numbers. We've also seen some of our own staff getting sick," Kennedy said. "And unfortunately that's not been at work. It's been because we are just like you. We're tired. We're lonely. We want to try to socialize, and some of us have let our guards down and, as a result, have gotten sick."
Kennedy said while there's is concern over future spikes following the upcoming holidays "there is a way for all of us to help prevent that from happening."
Kennedy said when Gov. Kay Ivey first issued her statewide mask order and social distancing requirements, the public masked up, businesses enforced the orders, and coronavirus numbers improved.
"It didn't get nearly as bad as we thought, and we are really hopeful that the community is going to come together and do that again for us," Kennedy said. "Because it's more than just not having enough space for the COVID patients. It's also those patients who do not have COVID that have other conditions. They rely on us for routine care, and we want to make sure that we're available to provide that."
Kenedy said UAB has an incredible group of staff members, who've proven themselves to be quite resilient, but that "the group is tired."
"We've been doing this every single day since March, and so as you can imagine, people are very tired. It's very emotional, especially as we see younger patients getting sick with this and getting sick in ways that we weren't expecting," she said.
Harris again urged the public to make smart decisions that will help slow the spread of coronavirus and save lives.
"Ladies and gentlemen, we're not going to get a do-over on this," Harris said. "This is a big national holiday, and we're in the middle of a pandemic, and our numbers are worse than they have ever been during this entire response. Please be careful. Please be safe. And please try to take care of those people who are most vulnerable."