APR Speaks with Acting Attorney General W. Van Davis

By Bill Britt
Alabama Political Reporter
MONTGOMERY—Last week, the Acting Attorney in the investigation and prosecution of Speaker of the House Mike Hubbard, broke his silence and addressed what he called "false accusations" being made by Hubbard and his criminal defense attorney, J. Mark White.
In an interview with the Alabama Political Reporter, Acting Attorney General W. Van Davis explained why the prosecution felt the need to publicly address the accusations being made by Hubbard and his defense team, and also reiterated the need for public clarity on certain elements of the Hubbard case.
"We have tried to do everything to stay on the high road on everything, strictly by the book with conventional methods to do everything within our power to make sure everything is done properly," said Davis. "That is why it is concerning to us when they refer to myself and the guys that are working on the case as rogue prosecutors."
Hubbard, who is charged with 23 Felony counts of public corruption, has repeatedly claimed that he was being hounded by "rogue prosecutors."
Davis says his team has worked "strictly by the book… to make sure everything is done properly," but Hubbard's spin machines has worked tirelessly to paint the State's team as political, and as being part of a "political witch hunt."
Hubbard's criminal defense attorney White took exception to Davis speaking with the media, calling it unethical and perhaps illegal. But a change in the Alabama Rules of Professional Conduct Advocate, Rule 3.6. concerning Trial Publicity in 2008, made it both ethical and legal for the prosecution to respond in-kind to allegations made by defense attorneys and their client(s).
Davis says that he didn't quite follow White's logic saying, "I don't know what he was referring to there because the Code of Professional Conduct absolutely allows it, unless he is unfamiliar with the amendment. We have a right to reply in-kind to anything that the defense is saying."
He continued by saying, "They said in 2008, that prosecutors, on behalf of the State of Alabama, could reply in kind…that they had a right to do that to protect the interest of the State," said Davis.  "That is something that I looked up and wanted to make sure before I made any comment about what was being said about this being a political witch hunt and referring to us as rogue prosecutors and that type stuff."
Davis, who served as a district attorney for 18 years, takes grave exception to Hubbard's characterization. "That is first time in my entire career that anybody has ever made a comment like that directed toward me," said Davis.
In his career, Davis has overseen thousands of criminal cases even involving political figures, but this one has been particular nasty because Hubbard and his attorneys have used the media to attack the Attorney General' s Office on every turn.
Hubbard's public relations team mailed thousands of cards to residents of Lee County accusing the Attorney General's Office of a political witch hunt conducted by rogue prosecutors.
This is believed to be a part of a larger scheme to poison the jury pool that will hear the Hubbard trial in Lee County.
Hubbard and US Congressman Mike Rogers have even attacked Attorney General Luther Strange, suggesting that he sought indictments against Hubbard to cripple Hubbard's political career and leave a clear field for Strange to run for governor in 2018.
Davis said he has heard those allegation, "Attorney General Strange recused himself personally from this case and I was contacted to handle the case and that is what I have done." Davis says he has "no political agenda," and that the work he is conducting in Lee County is part of his responsibility as a supernumerary district attorney.
"I know they make those allegations but I know of nothing that they could produce to substantiate that kind of political prosecution."
Davis made it clear that he was asked by Strange to oversee the investigation into Hubbard, and that he accepted the job as part of his supernumerary responsibilities.
"The nature of the DA's retirement is that we are classified as supernumerary and in that capacity we are called upon from time-to-time if someone has a conflict… it goes along with our retirement. Obviously, I take that pretty seriously," said Davis.
Davis said he, like other retired district attorneys, handles cases as the need arises. "I have handled many, many cases since I retired in several counties in the State for district attorneys…as part of a supernumerary's responsibility to the State."
This is not his first case involving an Attorney General and a high profile political figure. Years ago he was called upon by then Attorney General Bill Pryor to oversee an ethics complaint against Judge Roy Moore.
Hubbard has claimed that his indictments, being made so close to an election, was proof of political motivation. However, Davis was quick to point out that the timing of the indictments were due to the statute of limitations on some of the charges against Hubbard.
"Some of the counts in this indictment relate back to his service as chairman of the Republican Party. On those particular counts there was a four-year statute and it was about to run out, so we had to take action," said Davis.
Hubbard, White and others have also exaggerated the length of the Special Grand Jury's service, to make it appear that the Attorney General's Office was abusing the Grand Jury members.
"To say that we drug this out…when you deal with a case of this magnitude, it takes a while. We heard a lot of witnesses. Some of them were short witnesses, some of them were long witnesses. It is just the nature of the case anytime you are doing this type of investigation."
Davis says that they wanted to address these accusations saying, "They also made reference to a case that has been under investigation for two years. I was appointed in January 2013, the Grand Jury wasn't convened until some time in August, and we didn't start taking testimony until the first of October. So, we spent twelve months and we didn't meet every day of the month. We would meet three to four days a month…whenever we had access to the grand jury room."
In fact, the Grand Jury only met a total of 46 days over a 12-month period, not an unusual amount of time for a case involving over 150 witnesses and hundreds of thousands of pages of testimony.
Davis also addressed the defense's claim that there had been leaks from inside the Grand Jury proceedings.
"We actually took time away from presenting our case to investigate the allegations of leaks," Davis said. Some of the allegations of leaks were made by the defense team but Davis says, "To this day, nothing has been presented to us of any credible evidence of any leak involving grand jury testimony or anything that has gone on in the Grand Jury."
Davis took the opportunity to responded to allegations by Hubbard and his team that they State's prosecutors had "smeared" the good name of some business leaders.
"One of the things that they alleged that we had demeaned the good name of high profile people and business people. I think I answered that in the statement that they are named in those indictments because they are material witnesses to those counts. Nobody in the Grand Jury was trying to harm anybody, it is just the nature of the charges that you have to specify with particularity to the charge and that is just part of it."
The prosecution has kept a low profile during their investigation into actions taken by Hubbard, only speaking to the press after the indictments were carried out and now when the defense allegations are reaching a critical mass in the media.
"As you well know, I have not talked to the press during the duration of this case until after these indictments came out and they start making allegations against me and my team about this being political, I felt like I had to. I had to respond. Nothing could be farther from the truth. We are out here just trying to do a job. All of this will be decided by a Lee County jury at some point," Davis stated.
Davis says the case should be tried in a court of law and not in the media, but "they have certainly been very vocal in the media…unfortunately when you are dealing with a public officials it is hard to keep it out of the press."
Davis says he deeply respects the role of the press because "people out there have a right to know." But he also wanted to take the opportunity to set the record straight, given the fact that so much misinformation was being reported as a result of Hubbard's many unexamined statements.
Davis says he and his team are still hard at work and that the Grand Jury is still empaneled, but on recess for now.
Hubbard stands accused by the State of four counts of using of his office as Chairman of the Alabama Republican Party for personal gain. One count of voting for legislation with a conflict of interest. Eleven counts of soliciting or receiving a thing of value from a lobbyist or principal. Two counts of using his office as a member of the Alabama House of Representatives for personal gain. Four Counts of lobbying an executive department or agency for a fee, and one count of using state equipment, materials, etc., for private gain.
Opinion | Inside the Statehouse: Buck's pocket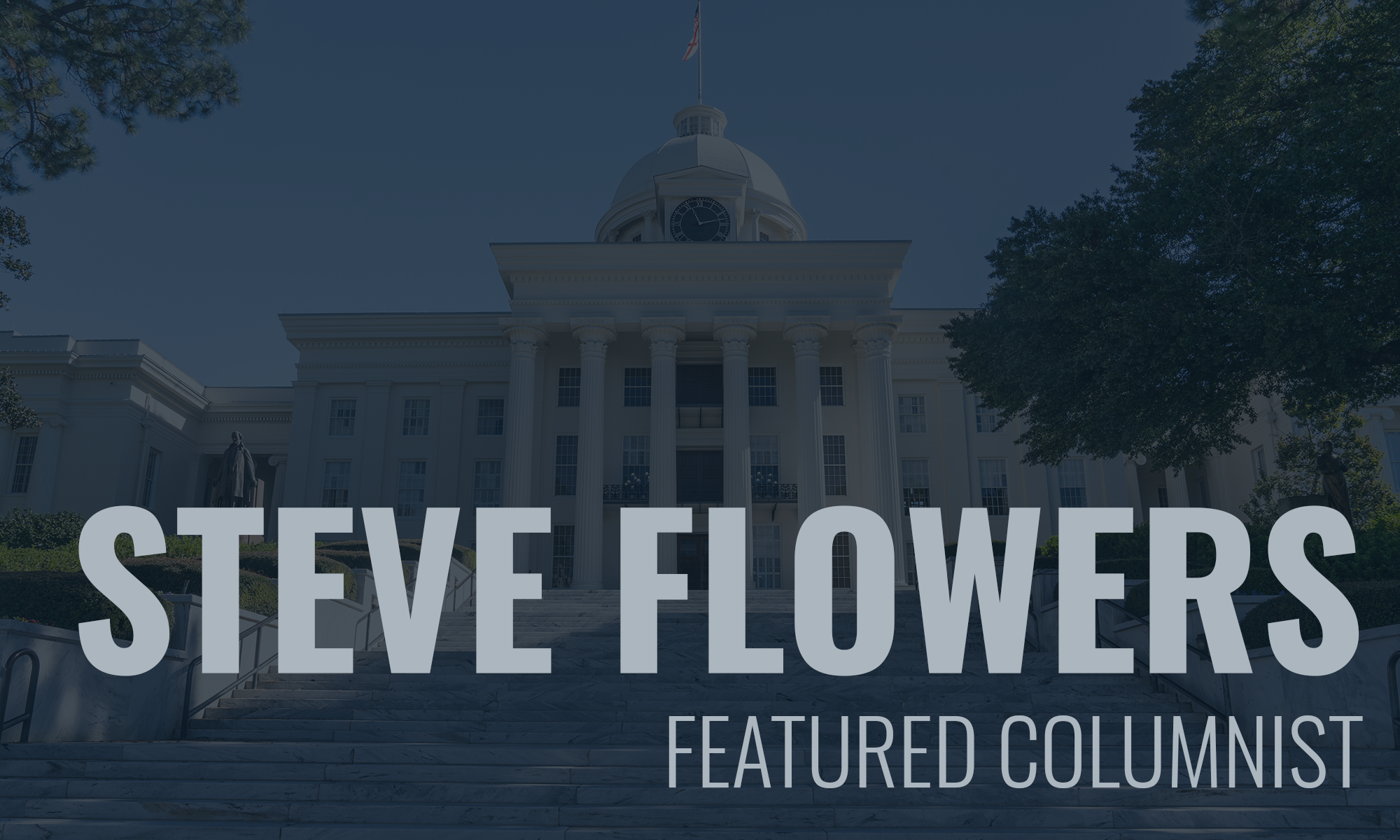 You voted Tuesday on a crowded ballot.
Historically, in Alabama we have voted more heavily in our Governor's race year than in a presidential year. That is probably because we were more interested in the local sheriff and probate judge's races, which run in a gubernatorial year, than who is president. The old adage, "all politics is local," definitely applies here in Alabama.
We not only have a governor's race this year, we have all secondary statewide offices with a good many of them open including Lt. Governor, Attorney General, State Treasurer, Auditor, and two seats on the Public Service Commission. We have five seats on the State Supreme Court, one being Chief Justice. All 140 seats in the Legislature are up for a four-year term. These 35 state Senate seats and 105 House contests are where most of the special interest PAC money will go. And, yes, we have 67 sheriffs and 68 probate judges as well as a lot of circuit judgeships on the ballot.
You may think the campaigning is over. However, some of the above races have resulted in a runoff which will be held on July 17. So get ready, we have six more weeks of campaigning before all the horses are settled on for the sprint in November.
We have a lot of folks headed to Buck's Pocket. Last year after the open Senate seat contest, a young TV reporter for one of the stations I do commentary for asked me about Roy Moore and his loss. I told her ole Moore had gotten on his horse, Sassy, and ridden off into the sunset to Buck's Pocket, which by the way wasn't a long ride from his home in Gallant in Etowah County. She looked at me with a puzzled look. Probably a lot of you are also wondering what I'm talking about when I refer to Buck's Pocket.
For decades, losing political candidates in Alabama have been exiled to Buck's Pocket.  It is uncertain when or how the colloquialism began, but political insiders have used this terminology for at least 60 years.  Alabama author, Winston Groom, wrote a colorful allegorical novel about Alabama politics and he referred to a defeated gubernatorial candidate having to go to Buck's Pocket.  Most observers credit Big Jim Folsom with creating the term.  He would refer to the pilgrimage and ultimate arrival of his opponents to the political purgatory reserved for losing gubernatorial candidates.
This brings me to another contention surrounding Buck's Pocket. Many argue that Buck's Pocket is reserved for losing candidates in the governor's race. Others say Buck's Pocket is the proverbial graveyard for all losing candidates in Alabama.
One thing that all insiders agree on is that once you are sent to Buck's pocket you eat poke salad for every meal. Groom also suggested that you were relegated to this mythical rural resting place forever. However, history has proven that a good many defeated Alabama politicians have risen from the grave and left Buck's Pocket to live another day. Roy Moore may be a good example. He has risen from the grave before. He is only 70, and he may grow weary of eating poke sallet.
Most folks don't know that there really is a Buck's Pocket. Big Jim would campaign extensively in rural North Alabama often one on one on county roads. One day while stumping in the remote Sand Mountain area of DeKalb County he wound up in an area referred to as Buck's Pocket. It was a beautiful and pristine area, but it was sure enough back in the woods. Big Jim who loved the country and loved country folks was said to say that, "I love the country but I sure wouldn't want to be sent to Buck's Pocket to live."
Buck's pocket is now not a mythical place. If you are traveling up the interstate past Gadsden, on the way to Chattanooga, you will see it. There is a Buck's Pocket State Park in DeKalb County, thanks to Big Jim.
So the next time you hear an old timer refer to a defeated candidate as going to Buck's Pocket, you will know what they are talking about.
See you next week.
Steve Flowers is Alabama's leading political columnist. His weekly column appears in over 60 Alabama newspapers. He served 16 years in the state legislature. Steve may be reached at www.steveflowers.us.