Sessions Says Obama's Immigration Orders Have Sold Out The Middle Class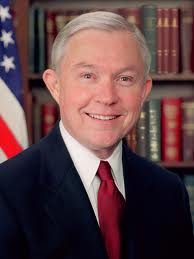 By Brandon Moseley
Alabama Political Reporter
U.S. Senator Jeff Sessions (R from Alabama) said that President Barack H. Obama's new Executive orders giving amnesty to millions of illegal immigrants already in the country and making it easier for corporations to import even more foreign workers makes more profits for powerful corporate CEOs, whom Sessions refers to as: "Masters of the Universe" while depressing wages for the American middle class whose interests are ignored by the President.
Senator Sessions said in a statement, "It's time for us to stand up for the American worker, for a change. One thing you didn't hear last night in the President's remarks was any concern about recent immigrants' salaries; American workers' difficulties finding a job, [or] the steady decline in wages that have occurred in this country…"
Sen. Sessions said, "A nation owes things to its people. It owes responsibility and fidelity to their interests. And the average working truck driver is worth just as much as Mr. Zuckerberg. Just as much as the Wall Street 'Masters of the Universe.' Who's representing them? Mr. Gates demands action from President Obama… The same week Microsoft laid off 18,000 workers… If you want to be able to lead the American people, you should serve their interests."
Sen. Sessions continued, "President Obama's immigration orders will give work permits to 5 million illegal immigrants—allowing them to take jobs from Americans in every occupation—while substantially boosting the supply of new foreign labor for IT corporations, despite a surplus of 11 million Americans with STEM degrees but no STEM jobs. Obama's immigration orders expanding record immigration rates will cause enormous harm to the middle class and their wages—all to help the special interests whose legislation was defeated by Congress."
Sen. Jeff Sessions has been very outspoken on this issue for the last few years on this issue and in recent days has made guest appearances on Fox News and CNN to voice his objections to President Obama's executive orders, which bypasses Congress.
Article 1 Section 8 of the U.S. Constitution reads: "The Congress shall have Power To lay and collect Taxes, Duties, Imposts and Excises, to pay the Debts and provide for the common Defence and general Welfare of the United States; but all Duties, Imposts and Excises shall be uniform throughout the United States; To borrow Money on the credit of the United States; To regulate Commerce with foreign Nations, and among the several States, and with the Indian Tribes; To establish an uniform Rule of Naturalization…"
Article 2 Section 3 of the U.S. Constitution on the President reads: "he shall take Care that the Laws be faithfully executed." Critics of the President's policy argue that President Obama has usurped the power of the Congress to establish and set the uniform Rule of Naturalization, while violating his own oath of office.
FreedomWorks President Matt Kibbe said in a written statement, "The president's announcements tonight have nothing to do with immigration. This fight has to do with whether or not we are a country with laws and a separation of powers designed to protect the will of the American people from the arbitrary actions of Washington insiders."
Kibbe said, "The president himself, who taught constitutional law as a professor at the University of Chicago Law School, explained that he is 'not the emperor of the United States, [his] job is to execute laws that are passed.' By proceeding, President Obama is not only breaching constitutional limits on his power, he is asking every single public official who took the oath to uphold the Constitution to break the law with him."
Kibbe warned, "The expansion of executive power under this administration has created a dangerous pattern of unilateral action that will almost certainly be abused by future presidents, regardless of party."
U.S. Senator Jeff Sessions (R-AL) serves on four Senate committees: Armed Services, Judiciary, Environment and Public Works, and is the Ranking Member on the Senate Budget Committee. Sessions was recently reelected to his fourth term in the United States Senate.
Palmer supports legislation making unused PPP funds available to small businesses
There is an estimated $137 billion remaining in the Payroll Protection Program that could be immediately available to small businesses.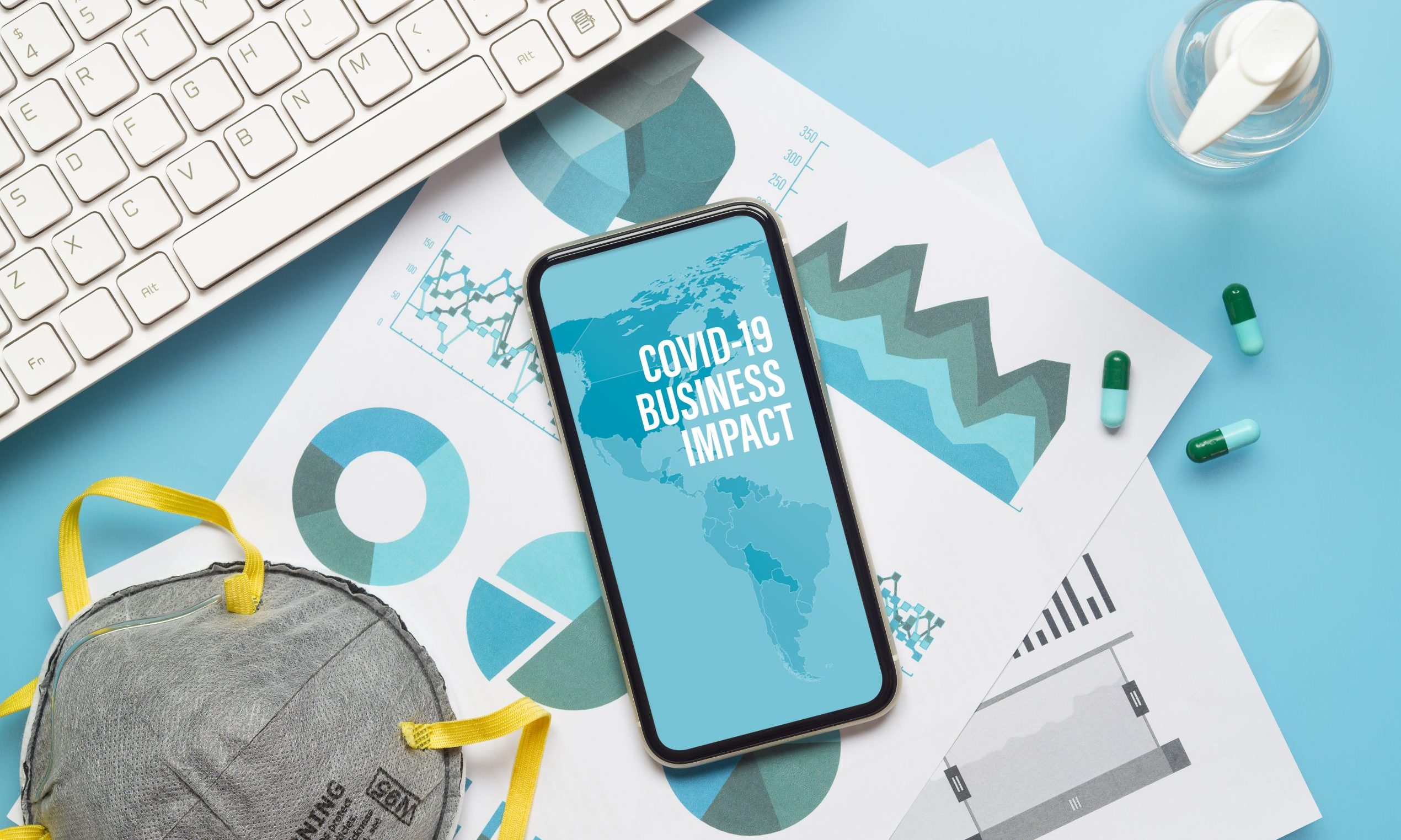 Congressman Gary Palmer, R-Alabama, added his signature to a discharge petition that would force a vote on a bill that would allow unused Paycheck Protection Program funds to be made available for small businesses.
There is an estimated $137 billion remaining in the Payroll Protection Program that could be immediately available to small businesses. The program has kept thousands of small businesses open since the start of the COVID-19 pandemic, and many are still in need as the economy continues to recover.
Speaker of the House Nancy Pelosi, D-California, has refused to hold a vote. The Democratic controlled House passed the $3.4 trillion Heroes Act, which Republicans opposed.
Palmer and House Republicans accuse Pelosi of holding American workers and businesses "hostage," preferring the Democrats' relief legislation.
"Speaker Pelosi has made her objectives abundantly clear," Palmer said. "We could have negotiated and delivered immediate aid for small businesses and individuals weeks ago, but her leftist agenda always comes first. Many businesses are barely hanging, on anxiously awaiting the extension of the Paycheck Protection Program, but Pelosi is determined to hold them hostage to get her way. She would like to bail out states that were bankrupt before the pandemic and further a welfare agenda that is harmful to the economy. Today, I proudly signed a discharge petition to circumvent Pelosi's control of the House floor and force a vote on a bill that would bring real relief to businesses struggling to survive the pandemic. It's time for Members of Congress to stand up for small businesses and American workers since the Speaker clearly won't. Small businesses across the country can't wait."
A discharge petition on H.R. 8265 was filed on Friday by Rep. Jaime Herrera Beutler, R-Washington, and 218 signatures are needed to bring the bill to the House floor for a vote. The bill was introduced on Sept. 16 by Rep. Steve Chabot, R-Ohio.
"This public health crisis has left our small businesses near permanent closure, and that will happen on a massive scale if Congress doesn't act," Beutler said. "Yet Congress isn't acting, so I've filed the discharge petition in the House today so we can bypass the political posturing and bring relief to our nation's small businesses and their employees. Other relief remains vital, but we either save jobs and businesses now or provide triage soon for the damage caused by empty buildings, lost livelihoods and health care plans, and fewer employment opportunities overall. Reviving the PPP has to be our priority."
"The Paycheck Protection Program has served as a critical lifeline for America's small businesses," said House Minority Leader Kevin McCarthy, R-California. "Since its launch, the program is credited with saving 51 million jobs nationwide. But our work in helping small business owners stay open and keep employees on payroll is not done. A recent report indicates that as many as 36 percent small businesses say if no new funding comes from Congress soon, they will be forced to lay off workers or cut back hours. Democrats have consistently blocked or delayed relief, but Republicans are not giving up. That is why House Republicans, led by Congresswoman Jaime Herrera Beutler have filed a discharge petition to force a vote on a stand-alone extension of the Paycheck Protection Program through the end of the year. It only needs 218 signatures to force a vote, so I hope that our Democrat colleagues will join us in delivering relief. My Republican colleagues and I will continue to act on our Commitment to America; we will be relentless in our fight to protect jobs, small businesses, and the American dream."
"Since March, small businesses—corner stores, retail shops, and family restaurants—have been struggling to survive," Chabot said. "Congress worked in a bipartisan manner to pass the CARES Act, which delivered rapid assistance to small firms through programs like the Paycheck Protection Program. Unfortunately, in recent months, additional relief for small businesses has been caught up in the partisan logjam and the livelihoods of real people hang in the balance. Congress must work together to get help to small businesses in Washington, Ohio, and across our great nation. Rep. Herrera Beutler's discharge petition to force a vote on my legislation is the way to do just that. I thank her for her leadership on behalf of America's small businesses."
Multiple news outlets, including Roll Call and The Hill, are reporting that several House Democrats are "strongly considering" signing Beutler's discharge petition.
Palmer represents Alabama's 6th Congressional District. Palmer does not have a Democratic opponent in the Nov. 3 general election.