Roby Preparing for the Next Congress
By Brandon Moseley
Alabama Political Reporter
Congresswoman Martha Roby (R from Montgomery) announces staff changes for the incoming 114th Congress.
Representative Roby said, "Today I announced my Congressional staff for the 114th Congress. Several new staff members have been hired, and others promoted, all to enhance our legislative efforts and constituent services. Learn more about our team and their responsibilities here."
Rep. Roby said, "I'm proud of what we have accomplished thus far, and I'm optimistic the new Republican majority will present more opportunities for legislative success under regular order. As such, I have been pleased to bring on new staff members, promote current ones and organize our team in a way that can expand our legislative capabilities."
Rep. Roby continued, "Since first being elected to Congress, I've tried to surround myself with top-notch staff members who add value to our legislative efforts and demonstrate a commitment to serving the people of Alabama's 2nd District. I'm confident these new staff members will contribute greatly to our team's ability to get results on behalf of all of you, and we are eager to hit the ground running in the 114th Congress."
In addition to her Capitol Hill office, Rep. Roby operates three District offices in Andalusia, Dothan and Montgomery, where staff specialize in constituent services and community outreach.
Stephen E. Boyd continues as Rep. Roby's chief of staff. Boyd serves as Rep. Roby's top adviser and leads the team of 15 staff members and manages all aspects of the Congressional office. Boyd previously worked for six years with U.S. Senator Jeff Sessions. Boyd is a native of Birmingham and a graduate of the University of Alabama and the University of Alabama School of Law.
Joe Williams continues as Rep. Roby's District Director. Williams manages Rep. Roby's district staff, oversees a range of constituent services, and serves as the primary liaison to state and local elected officials and business and community groups. Williams is a native of Headland, Ala., and a graduate of Auburn University, the Cumberland School of Law at Samford University and the University of Alabama at Birmingham. Williams previously worked for former Second District Rep. Terry Everett (R).
Jessica Fuller Hamilton continues as Rep. Roby's Executive Assistant. Hamilton previously served under U.S. Senator Richard Shelby (R). Hamilton is a native of Mobile has a bachelor's degree from the University of Alabama and a masters degree from the University of Alabama at Birmingham.
Todd Stacy continues as Roby's Communications Director. Stacy is a Prattville. native and Auburn University graduate. Stacy manages Rep. Roby's external communications, acts as her spokesman and is the point of contact for media inquiries. Previously Stacy served as Communications Director for Speaker of the Alabama House Mike Hubbard (R from Alabama) and as Press Secretary for former Alabama Gove
Mike Albares was recently promoted to Legislative Director in the Roby office. Albares will lead Rep. Roby's legislative team, oversee her work on the House Committee on Appropriations, and will continue to personally handle agriculture issues. Albares is a Dothan native and University of Richmond graduate. Over the last four years, Albares has served as Roby's Legislative Correspondent and Legislative Aide. Previously, Albares served on the staff of former Ohio Republican Senator George Voinovich.
Andrew Ashley was recently hired as Military Legislative Aide for Rep. Roby. Ashley is a native of Northern Virginia and a West Point graduate. He also has a master's degree in business administration from the University of South Carolina. Ashley previously worked for Honeywell International in defense procurement and currently serves in the Reserves Congressional Affairs division. Ashley is also a combat veteran of Southern Afghanistan. Ashley's responsibilities will include defense policy, veterans issues, foreign affairs and homeland security. His predecessor, Mac Tolar, left Rep. Roby's office to work for the Select Committee on Benghazi.
Sophie Trainor was recently hired as Legislative Assistant for Rep. Roby, specializing in health, education, workforce and financial services issues. Trainor previously worked for Sen. Sessions and Congressman Lee Terry (R from Nebraska). Trainor graduated from the University of Alabama with a degree in Human Environmental Sciences.
David Wellen has been promoted to Legislative Correspondent. Wellen is from New Orleans and is a graduate of Louisiana State University. Wellen previously worked as Staff Assistant in Rep. Roby's office.
Margaret Virden was hired over the summer as a Staff Assistant. Virden is a native of Montgomery and is a recent graduate of Mississippi State University. In the Summer of 2013, she interned in Rep. Roby's office. Virden fills the vacancy created by the promotion of former Staff Assistant David Wellen.
Lindsee Gentry was hired over the summer as Press Assistant. Gentry is a native of Southaven, Miss., and is a recent graduate of the University of Alabama. Gentry assists the communications director and Rep. Roby with a wide range of press activities, including interaction with media organizations. Gentry fills a vacancy created when Seth Morrow left to become Communications Director for Congressman Bradley Byrne (R from Mobile).
Lori Ward Williams from Clio has transitioned to the role of Field Representative for the Montgomery District Office. She had previously had served as the Field Representative in the Wiregrass Area. She filled the vacancy created when Alabama Governor Robert Bentley (R) appointed Ronda Walker to the Montgomery County Commission. Her regional focus now includes Autauga, Bullock, Butler, Crenshaw, Elmore, Montgomery and Pike Counties. Williams also coordinates the military academy nomination process, as well as submissions to the Congressional Art Competition. Williams is a graduate of Auburn University Montgomery. Previously she worked on the staffs of Gov. Bob Riley and former South Carolina Governor Mark Sanford (R).
Cindy Pate was recently hired as a Field Representative for the Wiregrass area. Pate is a native of Birmingham and a graduate of Samford University. She previously worked for Sen. Sessions and U.S. Representative Spencer Bachus (R from Vestavia). She is the field representative for the Wiregrass counties including: Conecuh, Covington, Geneva, Coffee, Dale, Henry and Barbour.
Charlotte Wood Bent continued as Rep. Roby's Montgomery Constituent Services Representative. Previously she served on the staff of former Congressman Everett and worked for the Social Security Administration. Bent is a graduate of Troy University.
Barbara Hulse Light will be the Constituent Services Representative (Dothan). She is a native of Virginia and has a bachelor's degree from James Madison University (BA) and a master's degree from Troy State University. She first moved to the Wiregrass in 1996 with her husband when he was stationed at Fort Rucker. Previously, she served on the Dale County Board of Registrars.
Amelia McMahon is the Constituent Services Representative (Andalusia). McMahon is a native of Covington County. She has worked in Roby's office since January 2014. Previously she worked for Congressman Jeff Miller (R from Florida). She is a graduate from the University of West Florida with a degree in elementary education.
Rep. Roby's office locations include;
Capitol Hill Office
442 Cannon House Office Building
Washington, D.C. 20515
202-225-2901 (phone)
202-225-8913 (fax)
Covington County Office
505 East Three Notch Street
Andalusia City Hall, Room 322Andalusia, AL 36420
334-428-1129 (phone)
334-222-3342 (fax)
Dothan Office
217 Graceland Drive
Suite 5
Dothan, AL 36305
334-794-9680 (phone)
334-671-1480 (fax)
Montgomery Office
401 Adams Avenue
Suite 160
Montgomery, AL 36104
334-277-9113 (phone)
334-277-8534 (fax)
Representative Roby was recently elected to her third term to the United States Congress representing Alabama's Second Congressional District.
Black Voters Matter isn't giving up on Black voters in Alabama
"When you don't vote, you give away your power," said Arnee Odoms, Alabama state coordinator for Black Voters Matter.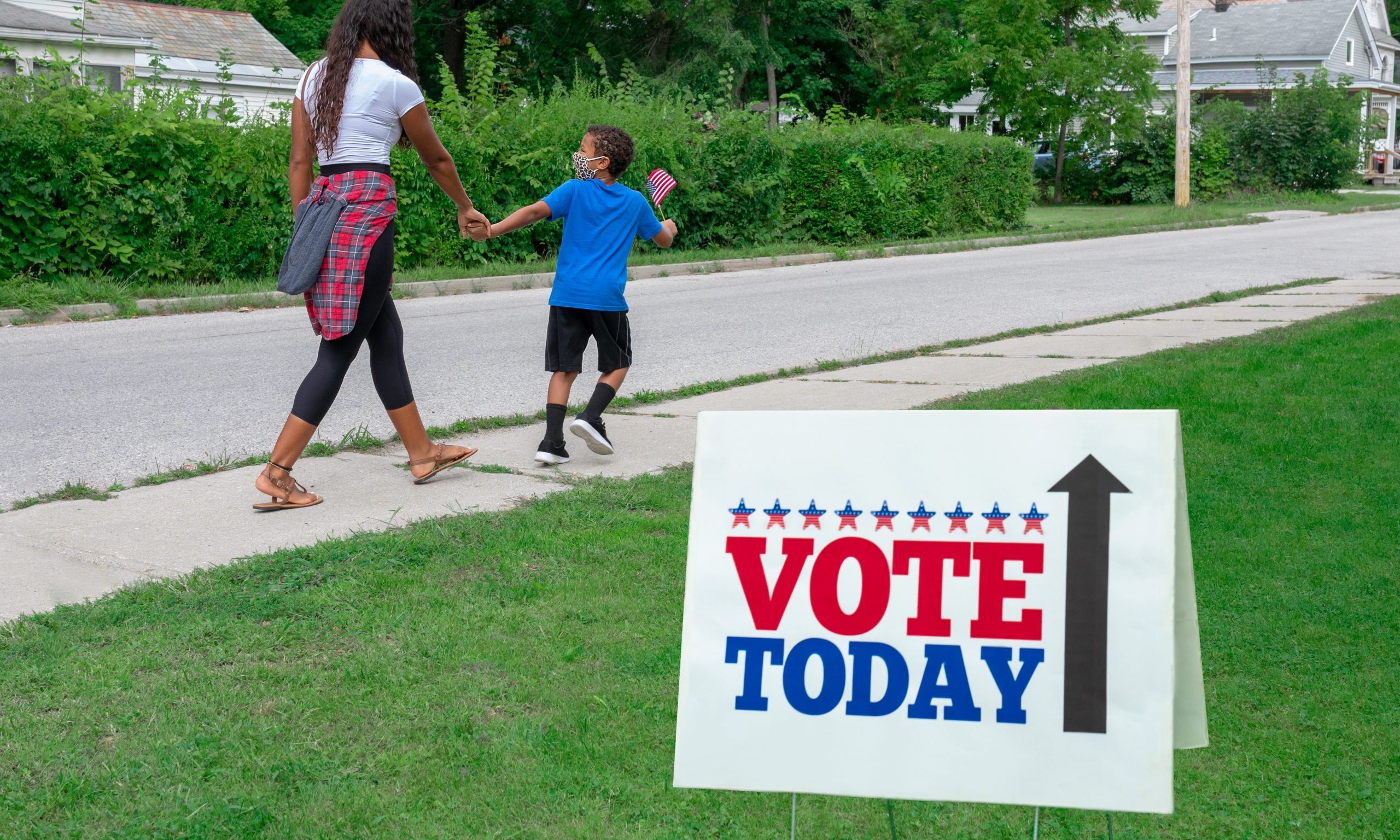 The Black Voters Matter Fund isn't giving up on Black voters having their say in the November election in Alabama. In fact, the group is working to ensure that Black voters can and do turn out to vote in greater numbers than ever before in the 2020 general election.
"When you don't vote, you give away your power," said Arnee Odoms, Alabama state coordinator for Black Voters Matter. "And your vote is a sense of agency. You're giving someone agency over your everyday life."
This month, the group launched radio advertisements and voter outreach caravans to engage Black voters and drive voter turnout. The ads will air across multiple states through Nov. 2, the group says, and will encourage Black voters to "reclaim your power, use your voice, and vote … because we matter."
The outreach effort is taking place across a dozen states, including Alabama, and the group is leading a van caravan that will stop in Alabama and a number of other Southern states as part of the organization's "We Got The Power" campaign. It will come through several cities in the Black Belt, leading an in-person absentee voting parade to increase registration and voter turnout.
Half of voters already believe it will be difficult to vote in this year's election, and voter I.D. laws, strategic closing of polling locations in predominantly Black communities, disenfranchisement of those with felony convictions among other voting restrictions in a post-Shelby Co. v. Holder election landscape add little confidence.
Alabama — described by the Southern Poverty Law Center as "a microcosm of the multi-pronged assault on the right to vote in this country" — was recently sued by civil liberties groups including the Southern Poverty Law Center and the ACLU over a "de facto ban" of curbside voting and photo ID and witness requirements for absentee ballots, requirements that disproportionately affect older voters, voters with disabilities and Black voters.
A federal judge on Wednesday ruled in favor of the plaintiffs in that lawsuit, ordering Alabama to make changes to its strict voter requirements ahead of the election because of COVID-19 concerns.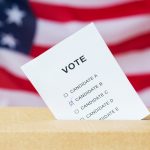 Judge orders Alabama to change voter requirements over COVID-19 concerns
In his 197-page ruling, the judge wrote that "the plaintiffs have proved that their fears are justified."
One of the plaintiffs in that lawsuit is Black Voters Matter, a nonprofit created by two Alabama natives, political strategist Cliff Albright and community organizer LaTosha Brown. The fund's most significant work deals directly with voter disfranchisement in predominately Black communities in Alabama's Black Belt.
"Black Voters Matter was created to fund grassroots organizations, mostly Black, who would not normally receive funding to address issues of voting and other things in their own community," Odoms said. "We do a lot of work around just organizing everyone and anything: COVID-19 responses, disaster relief in Mobile. It's really a multi-faceted fund."
Black Voters Matter operates in 10 states throughout the country, including Alabama and neighboring Georgia and Florida. Hundreds of thousands of grant dollars go to smaller local non-profits and grassroots organizations in Black communities in Alabama, primarily in the Black Belt, that lack the funding to continue their work.
"They are not equipped with the resources to complete the strenuous process of a grant," Odom said. "We try and make the process as simple as possible for them, so we can get the funds out to them, and they can do work in their community."
A city that Black Voters Matter impacted during the last election cycle is Tuskegee, where Black Voters Matter has been present on the ground for two election cycles.
"[During] the last election cycle they were very helpful in terms of getting financial resources to us," said Norma Jackson, councilwoman-elect in Tuskegee's 1st district and a spokeswoman for the fund. "So that we could put young people on the ground to do door-to-door canvassing and voter registration."
Black Voters Matter continues to help turnout efforts in Tuskegee, providing funds that directly aid canvassing, phone banking and voter registration in the Black community even amid COVID-19." We realize it is COVID-19 season, [and we] can't do things in the traditional way that we've done them, but they will be knocking on doors with their masks and gloves and finding out who needs to get registered," Jackson said.
Jackson also pointed to the social media visibility of Black Voters Matter, which has helped connect younger voters in the community.
"The [Black Voters Matter] T-shirts and armbands — those kinds of visibility have been impactful especially with younger voters," Jackson said. "Having the volunteers wear those shirts when they go out into the community to canvass has been helpful."
Although much of its work revolves around funding organizations that mobilize voters, Black Voters Matter emphatically denies solely being an electoral organization.
"We are first and foremost a power building organization," reads a statement from their website. "And while we firmly believe that voting and electoral organizing is one way to build power, it is by no means the only way."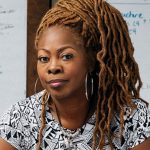 LaTosha Brown's Alabama roots inspired the work she's doing for Black voters
Meet LaTosha Brown, the co-founder of Black Voters Matter.
One of the multiple organizations that Black Voters Matter financially partners with is The Ordinary People Society, whose work ranges from incarcerated voter registration to operating a soup kitchen and halfway home in Dothan.
"In the South particularly, the funding apparatus is very difficult because a lot of philanthropists don't like to fund the South," said Rodreshia Russaw, executive director of The Ordinary People Society. "We have funding gaps —anywhere from $5,000 to $10,000 that [we] need to mobilize the community."
Black Voters Matter grants help TOPS employ poll watchers, afford gas and support for transportation to the polls. Along with being a first round winner of the $500,000 SPLC "Vote Your Voice" grant, Black Voters Matter works in conjunction with other partners like the ACLU to support election protection work across the state.
"Black Voters Matter has been effective in their role of building, elevating, and funding grassroots organizing initiatives to build power in the South, particularly in historically disenfranchised Black communities," said JaTaune Bosby, executive director of the Alabama ACLU.
"It is their work that allows organizations like the ACLU to make strategic decisions on programmatic work to help advocate for better access for voters and build support for election protection across the state," Bosby said.