Nodine Case Subject Of Discovery Channel Special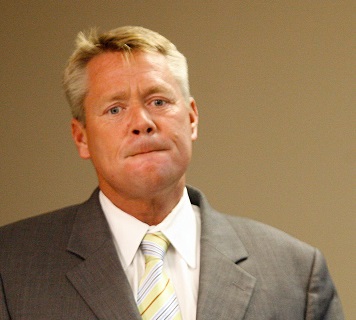 By Brandon Moseley
Alabama Political Reporter
Did then Mobile County Stephen Nodine murder his girl friend, Angel Downs, or did Ms. Downs kill herself?
That question has been the subject of many heated conversations in South Alabama ever since that fateful day.
The saga of Stephen Nodine, a former County Commissioner from Mobile, Alabama and Palm Beach County, Florida, will be the subject of a Discovery Channel program on Wednesday at 9:00 pm Central Standard Time.
The subject of grand juries has become a major topic nationally with the finding that Ferguson police officer, Darren Wilson, did not commit a crime when he gunned down robbery suspect Michael Brown. In the Wilson case, the Grand Jury was shown all the evidence. Prosecutors showed the Grand Jury witnesses and forensic evidence that would be helpful to the defense as well as potential prosecution witnesses and evidence. This was a radical departure from the norm, including the Nodine case. Forensic evidence and evidence from Angel Downs past suicide attempt was never shown to the grand jury. Only evidence that supported the prosecution was presented to that grand jury.
Nodine said in a statement, "The Grand Jury system is flawed in many states and out of control political prosecutions like mine have become the norm in the legal system today." Nodine said that the charges leveled at Gov. Rick Perry, Micheal Morton from Texas and Ryan Ferguson of Missouri as cases that have brought light on rogue prosecutors intent on prosecuting the innocent.
Jurors are not supposed to convict someone if there is a "reasonable" doubt as to the accused's guilt; but should prosecutors prosecute when they "know" that there is reasonable doubt? That is the question that is being asked about both the Wilson and Nodine cases.
Investigation Discovery will air a docudrama titled "The End of the Affair" which was inspired by the movie "Gone Girl" starring Ben Affleck.
The story of Nodine's prosecution was also featured on CBS's 48 Hours: "Power and Passion."
Commissioner Nodine was a rising star in Alabama politics until tragedy struck and his girlfriend, Angel Downs, was killed by a gunshot.
The initial investigator and the coroner's initial thought was that Ms. Downs had killed herself. Baldwin County District Attorney Judy Newcomb however rejected that view in favor of the theory that Nodine murdered her. Newcomb rushed that theory directly to a grand jury who indicted Nodine for murder just 15 days after Downs death.
The coroner's initial report, Down's well documented 2006 suicide attempt, and statements by investigators supporting the suicide theory were never shown to the grand jury.
Nodine told the Alabama Political Reporter, "It was surreal to go through that. You can indict a ham sandwich."
The trial ended in a hung jury. Nodine was however convicted on a federal charge of being in possession of (legally permitted) firearms while using illegal drugs because he tested positive for marijuana. Nodine said he might have been the second person to be convicted of that rarely prosecuted charge.
Alabama Attorney General Luther Strange (R) appointed David Whetstone to take over the case after the first trial ended in a hung jury on the most serious charges.
Before his second murder trial, Nodine pled guilty to harassment and perjury for making an incorrect statement on a financial filing requesting legal aid. In exchange for Nodine pleading guilty to anything the state dropped the murder charge with prejudice.
Nodine said of his plea deal, "Sometimes you have to take what you can get."
Nodine later told the Alabama media group, "If not for the brave investigators and law enforcement personnel that have come forward, (since my October 24, 2012 sentencing), to shine the light of my wrongful prosecutions. I would still be rotting in prison." Nodine served almost two years on the perjury charge.
Stephen Nodine remains fiercely critical of the justice system which he says is broken, "I don't wish it on anybody…The system has become so political. There are no checks and balances on them (prosecutors)." Commissioner Nodine said that the two investigators who believed in his innocence weren't allowed to testify.
Former Com. Nodine believes that if Downs had not died that he would have eventually run for Congressman Bonner's First Congressional District seat once Bonner retired.
Nodine said that if the Republican Party wants to win Black and Hispanic voters they need to back a stronger criminal expungment bill and offer redemption after you make mistakes to people convicted of crimes.
Nodine said that he can't run for a state office, can't vote, and has lost his Second Amendment rights even though his prosecution has been, "Exposed as a wrongful prosecution."
"Did I have moral problems? Yes. Did I have a girlfriend? Yes."
Nodine said that personal failings and mistakes should matter less than, "Are you working your ass off for the people?"
"We're not going to get a do-over:" Alabama health officer on Thanksgiving and COVID-19
There were 1,427 hospitalized COVID-19 patients in Alabama on Monday, the most since Aug. 11.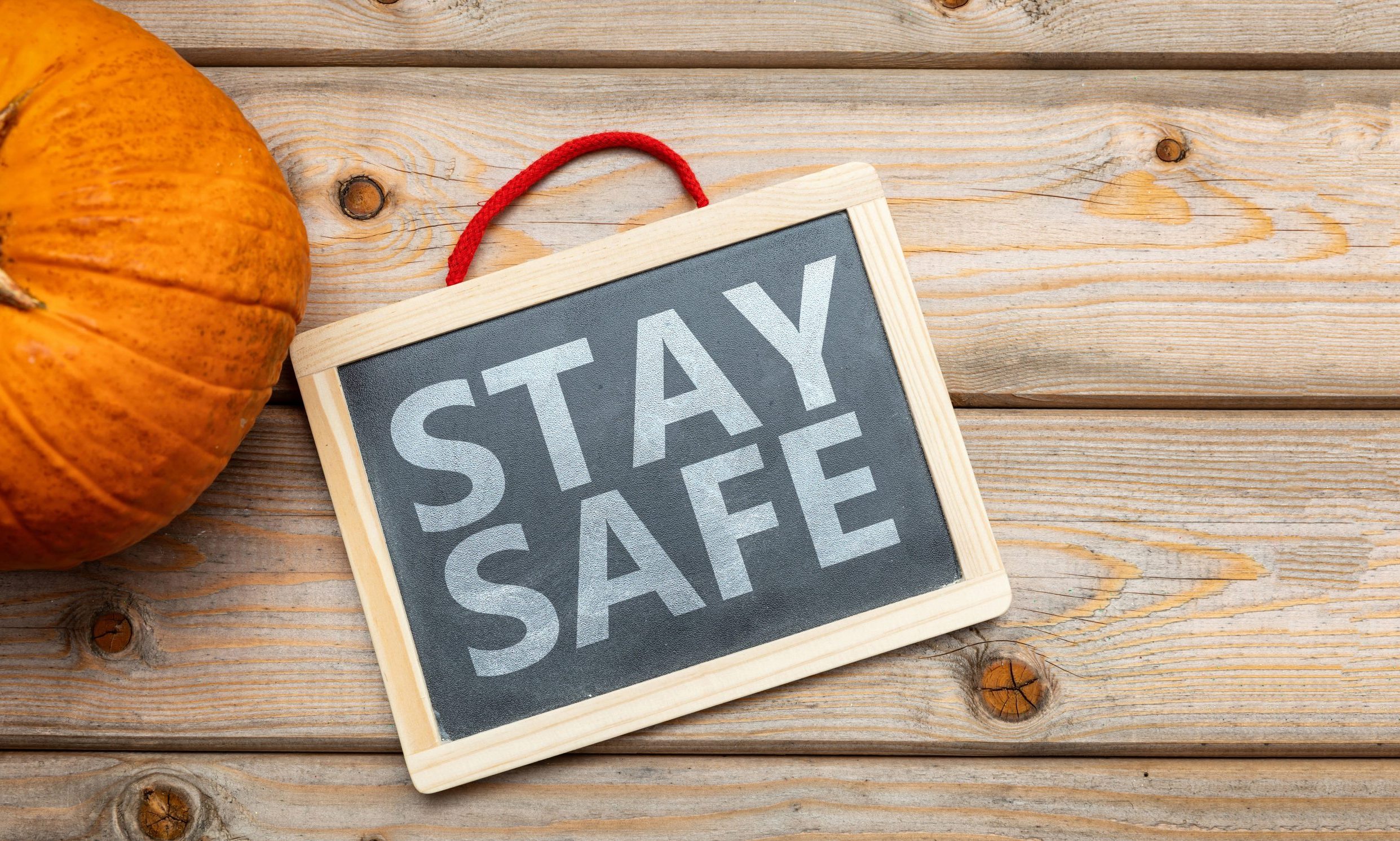 Alabama State Health Officer Dr. Scott Harris on Monday pleaded with the public to avoid gatherings over Thanksgiving as COVID-19 continues to surge in Alabama and hospitals statewide are filling with coronavirus patients. 
"We don't want this to be the last ever Thanksgiving for someone in your family, like your parents or your grandparents," Harris said during a press conference Monday. 
Harris said Alabama's numbers aren't headed in the right direction and more than 230,000 Alabamians — roughly 4 percent of the state's population — have been infected by the coronavirus. 
"We are adding a couple of thousand new cases a day, at least, that we are aware," Harris said. "This is a time for people to be vigilant. This is a time to be careful and to think about what you're going to be doing." 
Alabama added 1,574 new coronavirus cases on Monday, and the state's 14-day average for new daily cases was at a record high 2,087. In the last two weeks, the state has added 29,223 cases, the most cases in any two week period since the pandemic arrived in Alabama in March.
There were 1,427 hospitalized COVID-19 patients in Alabama on Monday. The last time so many were hospitalized in the state was on Aug. 11, during Alabama's summer surge. 
Harris said that he and his wife will be staying home for Thanksgiving instead of having his family's regular large, intergenerational gathering. What happens with Alabama's COVID-19 numbers over Thanksgiving will impact what the state's December holiday and Christmas season will look like, Harris said. 
"Are we gonna be here a month from now trying to have the same conversation? I really, really hope not," Harris said. 
Dr. Mary McIntyre, the Alabama Department of Public Health's chief medical officer, said during the briefing that her home usually sees between 15 and 20 family members arriving for Thanksgiving. They've limited this year's Thanksgiving to three additional people from out of their household, for a total of seven people, she said.
Everyone must wear masks and have temperatures checked at the door, she said. 
Everyone will be seated six feet from one another and a Zoom video conference will be set up for those family members who won't be attending in person, McIntyre said. They'll use disposable plates, cups and utensils and have the ability, weather permitting, to eat outdoors.
"If we want to live to see another Thanksgiving, and I do, that it may mean stepping back this Thanksgiving and really limiting the number of people, and some of the things that we do," McIntyre said. "Now is not the time to get out to do Black Friday shopping." 
Dr. Kierstin Kennedy, UAB's chief of hospital medicine, in a separate press briefing Monday echoed concern over the possibility of spikes following Thanksgiving and Christmas if the public doesn't do what's needed to keep themselves and others safe.
"We are very much worried about the potential spike in numbers. We've also seen some of our own staff getting sick," Kennedy said. "And unfortunately that's not been at work. It's been because we are just like you. We're tired. We're lonely. We want to try to socialize, and some of us have let our guards down and, as a result, have gotten sick."
Kennedy said while there's is concern over future spikes following the upcoming holidays "there is a way for all of us to help prevent that from happening."
Kennedy said when Gov. Kay Ivey first issued her statewide mask order and social distancing requirements, the public masked up, businesses enforced the orders, and coronavirus numbers improved.
"It didn't get nearly as bad as we thought, and we are really hopeful that the community is going to come together and do that again for us," Kennedy said. "Because it's more than just not having enough space for the COVID patients. It's also those patients who do not have COVID that have other conditions. They rely on us for routine care, and we want to make sure that we're available to provide that."
Kenedy said UAB has an incredible group of staff members, who've proven themselves to be quite resilient, but that "the group is tired."
"We've been doing this every single day since March, and so as you can imagine, people are very tired. It's very emotional, especially as we see younger patients getting sick with this and getting sick in ways that we weren't expecting," she said.
Harris again urged the public to make smart decisions that will help slow the spread of coronavirus and save lives.
"Ladies and gentlemen, we're not going to get a do-over on this," Harris said. "This is a big national holiday, and we're in the middle of a pandemic, and our numbers are worse than they have ever been during this entire response. Please be careful. Please be safe. And please try to take care of those people who are most vulnerable."