A Silver Lining for Alabama

INSIDE THE STATEHOUSE
By Steve Flowers
The GOP takeover of the U.S. Senate has a silver lining for Alabama. We came out like gangbusters with the Republican victory.
Both of our U.S. Senators are Republican and both have seniority. Our Senior Senator Richard Shelby has been in the U.S. Senate 28 years. He is in the top ten members of the Senate in seniority. He will become one of the Senate's most powerful members. He will chair the Senate Banking Committee and will be Vice Chairman of Appropriations.
If you think Shelby has brought home the bacon the last two decades, then you ain't seen nothing yet. If there was ever any doubt whether Shelby would run for reelection in 2016, those doubts can be put to bed. You can bet your boots that he is running. He has $17 million in his campaign war chest awaiting any foolhardy challenger.
Our Junior Senator, Jeff Sessions, is so popular that nobody dared to run against him in the Republican Primary or in the General Election. He will be beginning his fourth six-year term. His 18 years of seniority will hopefully allow him to chair the Senate Budget Committee.
The turnout for our November General Election in Alabama was one of the lowest in history for gubernatorial years. Forty-one percent of Alabama voters turned out to vote. The average for gubernatorial years since 1986 has been 54% in the Heart of Dixie. However, we did better than the national average this year, which was only 37%.
Lower turnout tends to help Republicans. GOP leaning voters have a history of voting in every election. Whereas, Democratic voters vote more readily in high profile presidential contests. This propensity is one of the explanations for the big Republican victory nationwide last month. This Republican tide obviously enhanced the continued GOP dominance in our State. Alabama is now considered in many corners and surveys as the most Republican state in America.
The proof is in the pudding folks. This year's election solidified the Republican dominance in the Heart of Dixie. Every statewide Republican candidate won and won in a landslide. Many Republican statewide candidates, including all of the state's Republican judges were unopposed. Every statewide office in Alabama is held by a Republican. Eight out of nine of our Washington Senators and Representatives are Republican. Our Republican Governor, Lt. Governor, Attorney General, Agriculture Commissioner, Treasurer and Secretary of State and Auditor all received over 60% of the vote.
When it comes to statewide politics we are essentially a one party state. The Democratic Party is dead in Alabama when it comes to statewide contests. There are certain enclaves like Jefferson and Montgomery counties and the Black Belt counties that are Democratic. But the State of Alabama is a very hardcore Red State. It would be foolish for a serious candidate to run for governor as a Democrat.
The election for governor is now held in the Republican Party primary. Winning the GOP nomination for governor is tantamount to election in the Heart of Dixie, the same way that winning the Democratic nomination 50 years ago was tantamount to election.
The GOP takeover of the Legislature was thorough and absolute. It is as though Alabama voters systematically sought to weed out every white Democrat left in the Legislature. When the State Senate convenes in January, there will be 25 Republicans, 9 Democrats and one Independent.
Fifty years ago today, all 35 members of the State Senate were white male Democrats. Today, there is only one white Democrat left. They should put a glass cage around Billy Beasley's desk and try to protect him like a prize exotic animal in the zoo. He is like a dinosaur, as white Democrats have become extinct. The GOP holds an amazing 72 to 33 seat advantage in the State House of Representatives.
Last year, I had the opportunity to be a keynote speaker at Alabama Boys State. A bright young man asked me after my speech, "Can I be successful as a Democrat in Alabama?"  My reply to him was, "Forty-five years ago I was sitting here where you are now. At that time, even if you were a Republican you had to run as a Democrat in Alabama to be elected. Today, even if you are a Democrat, you have to run as a Republican to get elected."
See you next week.
Steve Flowers is Alabama's leading political columnist. His column appears weekly in 72 Alabama newspapers. Steve served 16 years in the state legislature. He may be reached at www.steveflowers.us.
Print this piece
Opinion | Dodge the Economic Impact Payment card fees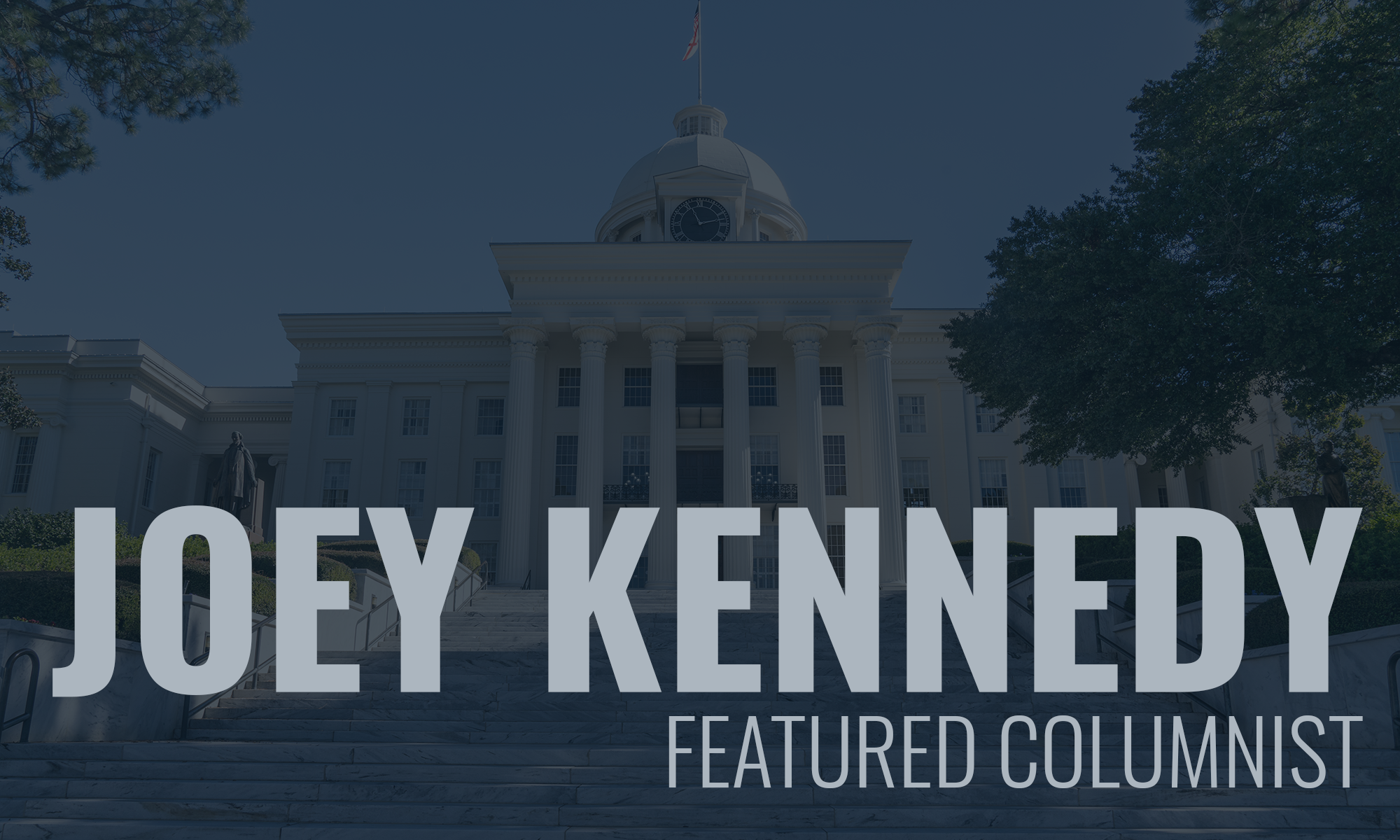 My wife received her $1,200 stimulus payment as a direct deposit several weeks ago. I did not get one, even though we file a joint income tax return, she makes more money than I, and our money is deposited into the same bank account.
I just figured there was some kind of mix-up. That's fine; mostly I'm patient when I'm getting "free" money. I'm not teaching this summer, so the money will come in handy when it comes.
Then this week, a lawyer friend and his wife received their stimulus money on a prepaid debit card. Luckily, my lawyer friend is a lawyer. He always reads the fine print.
More than likely, I would have thrown the fine print part of the stimulus in the trash, and maybe the debit card, too, because the whole thing looks like some sort of scam. And my friend says that in some ways, it is.
About 4 million of the debit cards were sent out by "Money Network Cardholder Services," with a return address in Omaha, Neb. They are issued by MetaBank, N.A. There is no indication on the envelope that this is indeed the stimulus money approved by Congress. There is a flier inside that says "Enclosed is your Economic Impact Payment Card." According to reports, the debit cards have been tossed into the garbage by people who think they are some elaborate scam or a solicitation for one of those high-interest credit cards.
They are valid, and your money is loaded onto them for you to spend like any Visa card. Except there are some catches, and this is what my friend is miffed about. He believes unsophisticated folks (that could be me) and marginalized people who receive the cards will succumb to the various fees that an unaware card user can incur.
Most services have no cost. Buy what you want, call for a balance inquiry, transfer the funds to your personal bank account, and use in-network ATMs that carry the AllPoint brand and you won't be charged.
However, there are fees for using out-of-network, domestic ATMs ($2 after the first withdrawal), $3 for ATM withdrawals in another country, even getting a balance from your ATM, either in-network, out-of-network, domestic and international (25 cents a pop).
If your card is lost or stolen, you'll pay for that as well. It'll cost $7.50 for a new card, and if you want it expedited, that'll be $17. If I lose my bank's debit card, or if the card is stolen (both of which have happened to me), my bank replaces the card for free in about five days. If you lose your "economic impact payment card," it could cost you $24.50 to have it replaced in a timely manner.
And here's where you can really run up charges: If you use a bank teller for a cash withdrawal on the card, there's no charge for the first withdrawal, but $5 for subsequent withdrawals using a teller.
If only a small percentage of users end up paying fees because they used the wrong ATM or prefer to get their cash from a human teller, that could add up to millions of dollars for somebody up the line, and that somebody is not going to be you or me.
I'm not complaining. I'm just urging caution if you're one of the millions of people who received one of these debit cards. Be aware they are coming and don't fall into the fee-trap that comes with them.
I'm no financial wiz – my family and friends can attest to that – but if I get one of those debit cards, I'm just going to transfer the whole amount into our checking account. If you don't have a bank account, and many people don't, I would just cash it out then cut up the card.
But be aware these cards are going out, and if you're waiting on your stimulus check, you might get a debit card instead. Don't throw it away. Buy something. It's what they want you to do.

Joey Kennedy, a Pulitzer Prize winner, writes a column each week for Alabama Political Reporter. Email: [email protected]
Print this piece