Attorney General Ignores Request For Info on Reagan and Rumors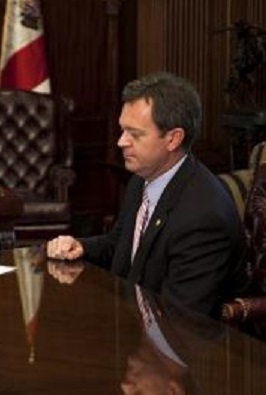 By Bill Britt
Alabama Political Reporter
MONTGOMERY—Repeated requests concerning Deputy Attorney General Henry T. "Sonny" Reagan, as well as a request to confirm or deny rumors surrounding the prosecution on Speaker Mike Hubbard on 23 Felony counts of public corruption have been ignored by the Attorney General's Office.
On September 18, Reagan was placed on administrative leave after it was disclosed by the Alabama Criminal Court of Appeals that he had been leaking information to "individuals affiliated with people indicted or under investigation by the Lee County Special Grand Jury" and that he had also "taken other action to impede or obstruct the investigation" according to a public statement issued by Acting Attorney General W. Van Davis.
The extent of damage Reagan caused the criminal investigation, and what Reagan may have communicated to Hubbard and others is yet unknown, but to the inside players. It can be surmised from public documents, that for a period of roughly two months, Reagan and perhaps others worked covertly to undermine the investigation into Speaker Hubbard.
Rumors of firings, deal making and other gossip have been a constant since the beginning of the Hubbard investigation, much of this believed to be the work of Hubbard and his associates.
The rumor mongering has not been random and is believed to be designed to scare potential witnesses, taint a jury pool and discourage cooperative witnesses from staying the course.
It is known that the Attorney General's Chief Deputy Kevin Turner was involved in a plot to have special white collar crimes unit chief Matt Hart fired or reassigned around the first of the year.
This places the number two man at the AG's office smack in the middle of a potential obstruction of justice investigation.
According to the State personnel board, Reagan was to have his hearing before AG Luther Strange on November 6. Repeated calls for confirmation of this hearing and its outcome have been rejected. Once again last week, the Alabama Political Reporter made a formal request for information regarding Reagan and once again the AG's office has failed to cooperate.
If statements made by Davis accurately reflect Reagan's actions, then it is reasonable to expect that Reagan will be charged in connection with leaking Grand Jury material.
The question remains as to why Luther Strange's office is dragging its feet. Are they trying to hide something?
Also, last week, the Alabama Political Reporter requested a confirmation or denial of a rumor being spread by a member to the Alabama House of Representatives. The latest rumor is that Attorney General Strange is angry with acting AG Davis and plans to fire him. This is the same type of rumor circulated about Hart at the beginning of the year.
Perhaps this is just another attempt to scare witnesses who might want to cut a deal with the State. However, the Attorney General's Office has not seen fit to respond.
In the case of Reagan, it would seem that the public has a right to know his status, seeing as he has been accused of some very serious actions. Reagan has also prosecuted several high profile cases for the State.
As for the rumors, it would appear to be in the best interests of the State for Strange to knock down any rumors that might jeopardize the case against Hubbard. For now, the office is silent.
Opinion | Inside the Statehouse: Buck's pocket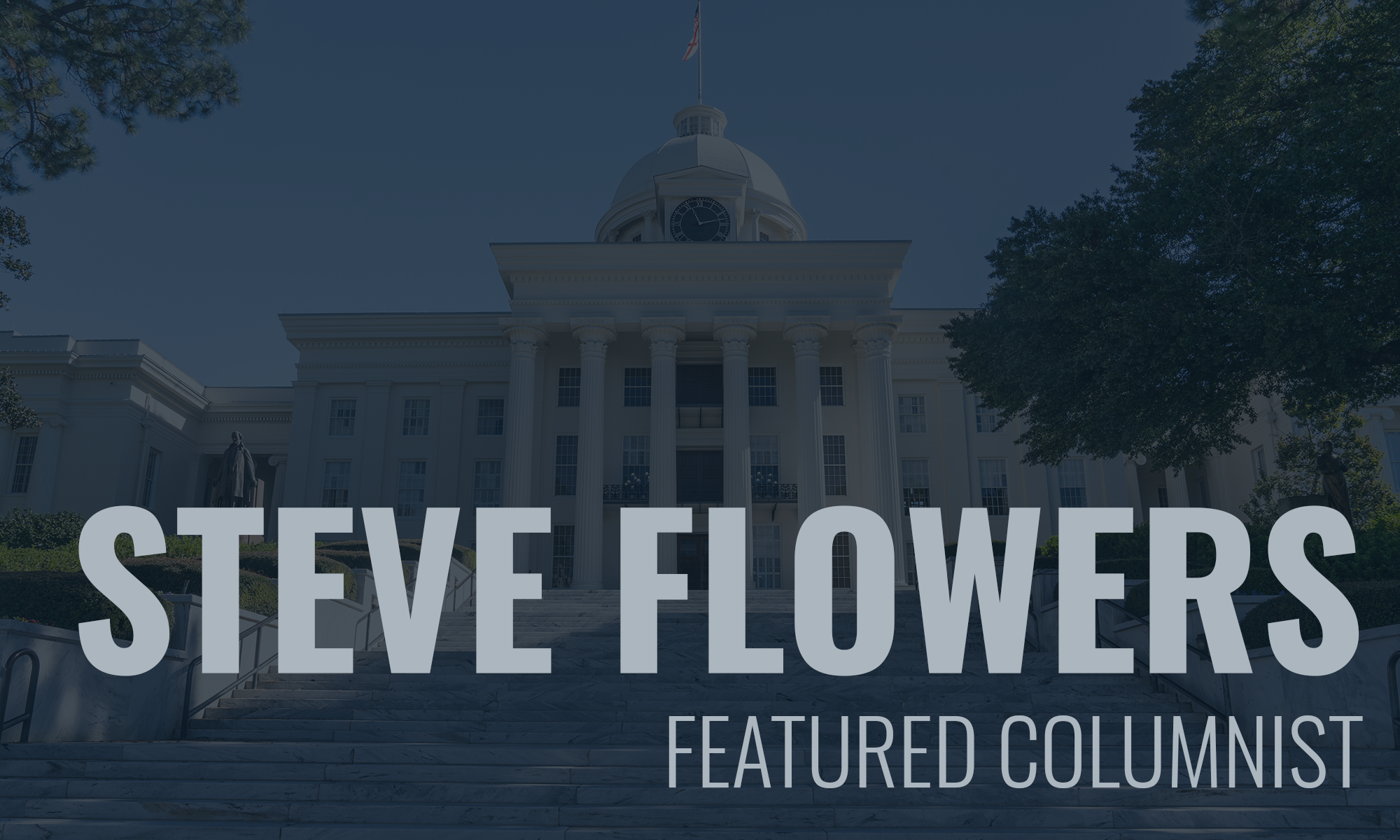 You voted Tuesday on a crowded ballot.
Historically, in Alabama we have voted more heavily in our Governor's race year than in a presidential year. That is probably because we were more interested in the local sheriff and probate judge's races, which run in a gubernatorial year, than who is president. The old adage, "all politics is local," definitely applies here in Alabama.
We not only have a governor's race this year, we have all secondary statewide offices with a good many of them open including Lt. Governor, Attorney General, State Treasurer, Auditor, and two seats on the Public Service Commission. We have five seats on the State Supreme Court, one being Chief Justice. All 140 seats in the Legislature are up for a four-year term. These 35 state Senate seats and 105 House contests are where most of the special interest PAC money will go. And, yes, we have 67 sheriffs and 68 probate judges as well as a lot of circuit judgeships on the ballot.
You may think the campaigning is over. However, some of the above races have resulted in a runoff which will be held on July 17. So get ready, we have six more weeks of campaigning before all the horses are settled on for the sprint in November.
We have a lot of folks headed to Buck's Pocket. Last year after the open Senate seat contest, a young TV reporter for one of the stations I do commentary for asked me about Roy Moore and his loss. I told her ole Moore had gotten on his horse, Sassy, and ridden off into the sunset to Buck's Pocket, which by the way wasn't a long ride from his home in Gallant in Etowah County. She looked at me with a puzzled look. Probably a lot of you are also wondering what I'm talking about when I refer to Buck's Pocket.
For decades, losing political candidates in Alabama have been exiled to Buck's Pocket.  It is uncertain when or how the colloquialism began, but political insiders have used this terminology for at least 60 years.  Alabama author, Winston Groom, wrote a colorful allegorical novel about Alabama politics and he referred to a defeated gubernatorial candidate having to go to Buck's Pocket.  Most observers credit Big Jim Folsom with creating the term.  He would refer to the pilgrimage and ultimate arrival of his opponents to the political purgatory reserved for losing gubernatorial candidates.
This brings me to another contention surrounding Buck's Pocket. Many argue that Buck's Pocket is reserved for losing candidates in the governor's race. Others say Buck's Pocket is the proverbial graveyard for all losing candidates in Alabama.
One thing that all insiders agree on is that once you are sent to Buck's pocket you eat poke salad for every meal. Groom also suggested that you were relegated to this mythical rural resting place forever. However, history has proven that a good many defeated Alabama politicians have risen from the grave and left Buck's Pocket to live another day. Roy Moore may be a good example. He has risen from the grave before. He is only 70, and he may grow weary of eating poke sallet.
Most folks don't know that there really is a Buck's Pocket. Big Jim would campaign extensively in rural North Alabama often one on one on county roads. One day while stumping in the remote Sand Mountain area of DeKalb County he wound up in an area referred to as Buck's Pocket. It was a beautiful and pristine area, but it was sure enough back in the woods. Big Jim who loved the country and loved country folks was said to say that, "I love the country but I sure wouldn't want to be sent to Buck's Pocket to live."
Buck's pocket is now not a mythical place. If you are traveling up the interstate past Gadsden, on the way to Chattanooga, you will see it. There is a Buck's Pocket State Park in DeKalb County, thanks to Big Jim.
So the next time you hear an old timer refer to a defeated candidate as going to Buck's Pocket, you will know what they are talking about.
See you next week.
Steve Flowers is Alabama's leading political columnist. His weekly column appears in over 60 Alabama newspapers. He served 16 years in the state legislature. Steve may be reached at www.steveflowers.us.