Is Conspiracy At Play To Thwart Justice In Hubbard Case?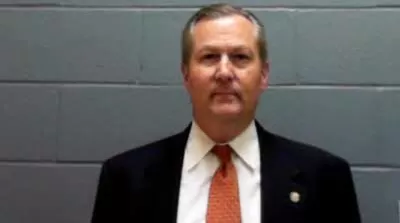 By Bill Britt
Alabama Political Reporter
MONTGOMERY—Deputy Attorney General Henry T. "Sonny" Reagan's exit from the Attorney General's Office reveals yet another chapter in what appears to be an ongoing conspiracy to thwart justice in the investigation and prosecution of Speaker of the House Mike Hubbard.
A picture showing officers of the court, including Reagan, actively working to undermine the case against Hubbard, grows clearer with each unfolding event.
Hubbard, who stands accused by the State of 23 felony counts of public corruption, has been given what may prove to be illegal aid from those within the justice system.
In an internal memo first revealed by this publication on November 11, Attorney General Luther Strange states that Reagan, "forged relationships with persons, outside the Office of Attorney General, who had an interest in undermining the Lee County Special Grand Jury's investigation."
Strange further states that among those relationships, were those he shared with Rep. Barry Moore and Speaker Hubbard, through their attorneys. Court documents show that Moore's attorney Bill Baxley, also represents Reagan.
As this publication has previously reported, Rob Riley, the son of former governor Rob Riley, also represents Reagan as well as Hubbard.
In his statements on Reagan, General Strange writes, "Mr. Reagan shared legal counsel with Speaker Hubbard, who was the subject of the grand jury's investigation. The representation of Mr. Reagan by Speaker Hubbard's attorney was, likewise, related to the Lee County Special Grand Jury. By sharing legal counsel with the subject of the grand jury's investigation, Mr. Reagan again created a situation in which his duties of loyalty and confidentiality to the State of Alabama and to the Office with respect to the Hubbard investigation, conflicted with and were compromised by his own personal interests."
The public face of Hubbard's legal team has been J. Mark White, but the attorney of record is, and has been, Rob Riley. This was confirmed by Riley's office. It is believed that Riley is the one who suggested that White represent Hubbard and that Baxley defend Moore.
Strange's memo makes it clear that Reagan's representation by attorney's allied with Moore and Hubbard, created an "irreconcilable conflict of interests," that compromised his, "duties of loyalty and confidentiality to the State," and undermined grand jury's investigation for "his own personal interest."
Strange describes a situation where a sitting Deputy Attorney General is sharing confidential information with attorneys, who, under the guise of attorney/client privilege are free to use this information to protect and defend their clients in a manner the law never imagined.
Here, a cast of characters all linked to former Gov. Bob Riley through relationships, both familial and financial, are talking to Reagan and each other through their attorneys.
It has been revealed that not only did Reagan conspire to reveal confidential information to those under indictment or investigation, but that he also participated in an attempt to have white collar crimes chief Matt Hart removed from the case by means of a bogus personnel complaint. It is widely believed, by those inside and outside the Attorney General's office, that Reagan drafted the complaint against Hart with the help of those who had been actively engaged in advising Hubbard. As with other actions possibly taken by Reagan and the attorneys such a collusion would not fall under attorney/client privilege or the ethics code of the State. And certainly privilege does not extend to lawyers aiding clients in furtherance of a criminal activity.
Strange told his staff that the decision to terminate Reagan was based, "upon the fact that Mr. Reagan breached his duty of loyalty to the State of Alabama and this Office, failed to safeguard the confidences of the Office, and violated the trust of his colleagues, all in violation of the policies of this Office and the Rules of the State Personnel Board"
Reagan's conduct became public after the Alabama Court of Criminal Appeals refused to seal documentation that Reagan had unsuccessfully tried to quash his subpoena to testify before the Lee County Grand Jury.
It had been known for months that Reagan worked in concert with others inside the Attorney General's office to lay the foundation for a bogus complaint against Hart. It is not known at this time if Riley or Baxley had any influence in the plot to remove Hart, but it is not outside the realm of possibilities given Strange's statement. It has been said by a number or political operatives that Rob Riley allegedly reached out to Gov. Bentley as well as a sitting federal judge in an attempt to thwart the Hubbard investigation.
It is believed that the Attorney General's Chief Deputy Kevin Turner was instrumental in Reagan's scheme to oust Hart and that he is still causing friction within the office designed to slow the investigation.
In the inter-office memo, Strange reiterates his "confidence in the integrity and professionalism of Acting Attorney General Davis" and also that he is "absolutely certain that the members of the Special Prosecutions Division have conducted themselves with a high level of professionalism and will continue to do so."
This should send a clear message to the rumor mongers who have made the false assertion that Davis is going to be fired or that he is leading a rogue prosecution.
With the Attorney General's strongly-worded condemnation on Reagan's action, and the statements made earlier this year by Davis, it is believed that Reagan, as well as others, may face criminal indictments in the very near future.
Far from a rogue prosecution.
It would appear that in actuality, a rogues' gallery within the justice system seeks to exonerate Hubbard, by whatever suspect means they can contrive.
Opinion | Inside the Statehouse: Buck's pocket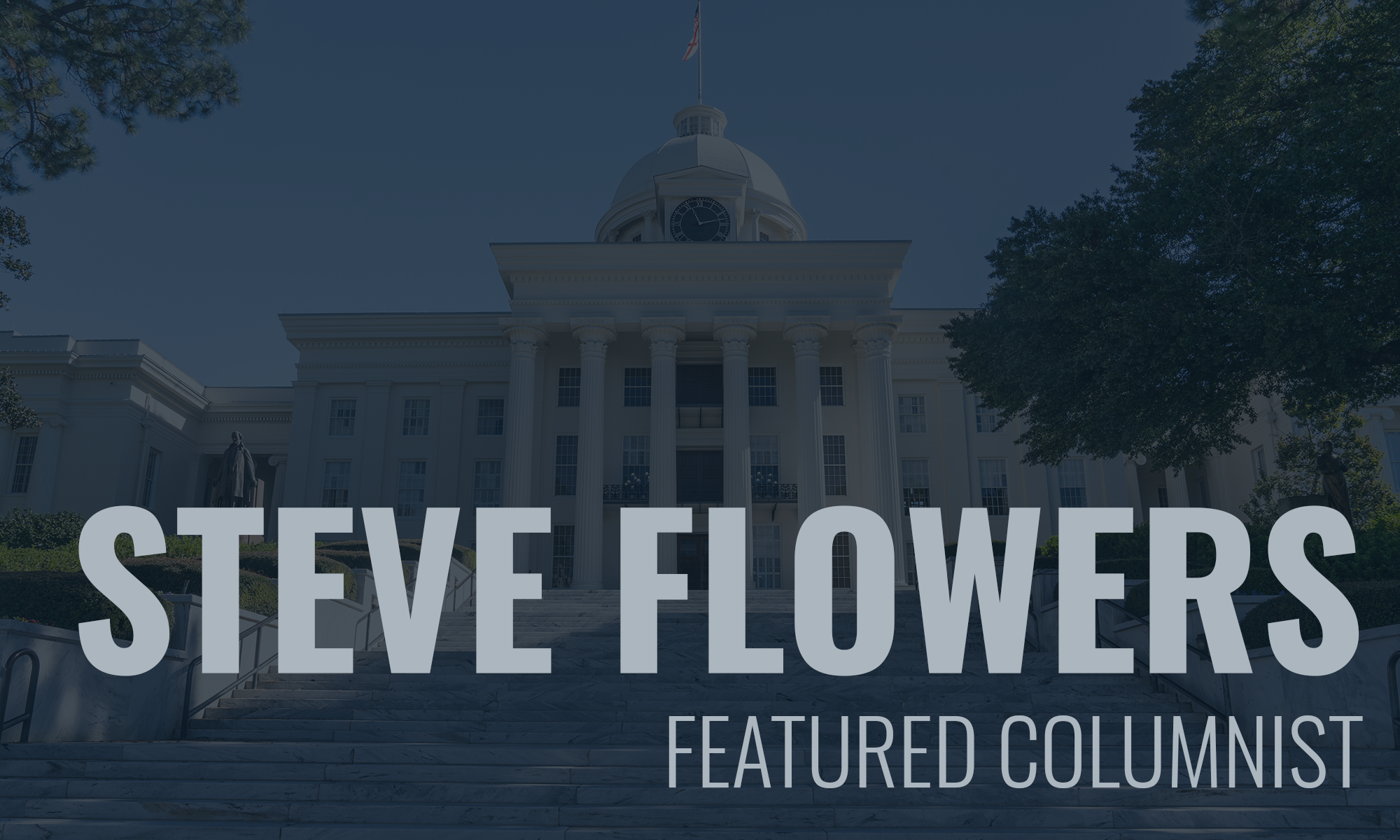 You voted Tuesday on a crowded ballot.
Historically, in Alabama we have voted more heavily in our Governor's race year than in a presidential year. That is probably because we were more interested in the local sheriff and probate judge's races, which run in a gubernatorial year, than who is president. The old adage, "all politics is local," definitely applies here in Alabama.
We not only have a governor's race this year, we have all secondary statewide offices with a good many of them open including Lt. Governor, Attorney General, State Treasurer, Auditor, and two seats on the Public Service Commission. We have five seats on the State Supreme Court, one being Chief Justice. All 140 seats in the Legislature are up for a four-year term. These 35 state Senate seats and 105 House contests are where most of the special interest PAC money will go. And, yes, we have 67 sheriffs and 68 probate judges as well as a lot of circuit judgeships on the ballot.
You may think the campaigning is over. However, some of the above races have resulted in a runoff which will be held on July 17. So get ready, we have six more weeks of campaigning before all the horses are settled on for the sprint in November.
We have a lot of folks headed to Buck's Pocket. Last year after the open Senate seat contest, a young TV reporter for one of the stations I do commentary for asked me about Roy Moore and his loss. I told her ole Moore had gotten on his horse, Sassy, and ridden off into the sunset to Buck's Pocket, which by the way wasn't a long ride from his home in Gallant in Etowah County. She looked at me with a puzzled look. Probably a lot of you are also wondering what I'm talking about when I refer to Buck's Pocket.
For decades, losing political candidates in Alabama have been exiled to Buck's Pocket.  It is uncertain when or how the colloquialism began, but political insiders have used this terminology for at least 60 years.  Alabama author, Winston Groom, wrote a colorful allegorical novel about Alabama politics and he referred to a defeated gubernatorial candidate having to go to Buck's Pocket.  Most observers credit Big Jim Folsom with creating the term.  He would refer to the pilgrimage and ultimate arrival of his opponents to the political purgatory reserved for losing gubernatorial candidates.
This brings me to another contention surrounding Buck's Pocket. Many argue that Buck's Pocket is reserved for losing candidates in the governor's race. Others say Buck's Pocket is the proverbial graveyard for all losing candidates in Alabama.
One thing that all insiders agree on is that once you are sent to Buck's pocket you eat poke salad for every meal. Groom also suggested that you were relegated to this mythical rural resting place forever. However, history has proven that a good many defeated Alabama politicians have risen from the grave and left Buck's Pocket to live another day. Roy Moore may be a good example. He has risen from the grave before. He is only 70, and he may grow weary of eating poke sallet.
Most folks don't know that there really is a Buck's Pocket. Big Jim would campaign extensively in rural North Alabama often one on one on county roads. One day while stumping in the remote Sand Mountain area of DeKalb County he wound up in an area referred to as Buck's Pocket. It was a beautiful and pristine area, but it was sure enough back in the woods. Big Jim who loved the country and loved country folks was said to say that, "I love the country but I sure wouldn't want to be sent to Buck's Pocket to live."
Buck's pocket is now not a mythical place. If you are traveling up the interstate past Gadsden, on the way to Chattanooga, you will see it. There is a Buck's Pocket State Park in DeKalb County, thanks to Big Jim.
So the next time you hear an old timer refer to a defeated candidate as going to Buck's Pocket, you will know what they are talking about.
See you next week.
Steve Flowers is Alabama's leading political columnist. His weekly column appears in over 60 Alabama newspapers. He served 16 years in the state legislature. Steve may be reached at www.steveflowers.us.