Hubbard Files Three Motions To Dismiss (Motions Provided)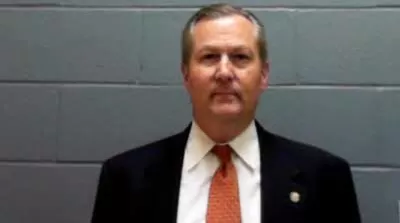 By Bill Britt
Alabama Political Reporter
MONTGOMERY—Last week, Speaker of the House Mike Hubbard's attorneys filed three motions with the court to have his 23 Felony indictments dismissed.
On December 19, Hubbard asked Lee County Circuit Judge Jacob Walker III to dismiss the charges because he claims the Grand Jury was improperly empaneled, the Grand Jury exceeded its authority in regards to Deputy Attorney General Henry T. "Sonny" Reagan, and that the media had violated the State's Grand Jury Secrecy Act.
In the first motion, Hubbard's attorney J. Mark White pulled from the shelf the same arguments that Bill Baxley tried unsuccessfully to introduce in the Rep. Barry Moore case, stating that Attorney General Luther Strange did not have the authority to appoint a "Special Attorney General" to act on his behalf in the Grand Jury investigation of Speaker Hubbard.
In the Moore case, Baxley tired to convince Judge Walker that Attorney General Luther Strange did not have the authority to appoint W. Van Davis as his representative in the Lee Country investigation.
Judge Walker dismissed that argument saying, "The Court accepted an in camera document from the State, which supports the position that Mr. Davis was appointed by the Attorney General to assume oversight of a legislative corruption investigation on or around January 31st, 2013, as well as any criminal matters arising from that investigation. Furthermore, the letter informs Mr. Davis that the chief of the special prosecution division will report directly to him. These actions appear to be supported by the authority of sections 12-17-184(10), 12-17-216 and 36-15-15 of the Code of Alabama. A redacted copy of the letter which was filed under seal is attached to this order as Exhibit A."
According to Alabama code, a District Attorney is required to, "go to any place in the State of Alabama and prosecute any case or cases, or work with any grand jury, when called upon to do so by the Attorney General or the Governor of the State of Alabama, and to attend sessions of courts and transact all of the duties of the district attorney in the courts whenever called upon by the Attorney General or the Governor to do so."
So, it would appear that J. Mark White hopes that the same judge will see things differently when it comes to Hubbard's Felony charges.
In the second motion, White argues that the 23 Felony charges against Hubbard should be dismissed because the Lee County Grand Jury exceeded its jurisdiction.
In this motion, Hubbard's attorneys claim that Lee County was not the proper venue to subpoena documents related to Deputy Attorney General Reagan, who was allowed to resign from the Attorney General's office after it was discovered that he had, "for a period of months, undisclosed communications with individuals affiliated with people indicted or under investigation by the Lee County Special Grand Jury. Reagan also took other action to impede or obstruct the investigation."
In an inter-office memo, Strange told his staff that Reagan, "Took action in his official capacity as a prosecutor that related to the Moore case, writing memos to staff and conducting business that related to the Moore prosecution. Mr. Reagan's failure to recognize his own conflict of interests in that situation and to police his own actions was a betrayal of the duty of loyalty that he owed the State of Alabama and this Office. Mr. Reagan's lack of candor with his colleagues and his attempt to undermine their prosecutorial efforts was, likewise, a betrayal of their trust, and yours."
Hubbard's attorneys claim that a subpoena of records involving an inter-office dispute between Reagan and white collar crimes chief Matt Hart, who is also a prosecutor in the Hubbard case, was not in the purview of the Lee County Grand Jury, but should have been filed in Montgomery County.
Lee County Circuit Court Judge Chris Hughes has previously heard a similar complaint and ruled the inter-office dispute had nothing to do with Reagan's being subpoenaed.
In the third motion, Hubbard's attorneys argue that he cannot receive a fair trial because media attention surrounding the case prior to Hubbard's indictment was, "so pervasive, so extensive, so result-oriented, and so based on the preconceived notion of Hubbard's guilt that prejudice to the fairness and integrity of the grand jury must be presumed."
Neither the motions nor the evidence list the hundreds of thousands in advertising dollars that were spent by Hubbard's campaign to paint his prosecution as a "witch hunt" or "politically motivated." Hubbard's attorneys suggest that there must be leaks to the media because there have been stories published in relation to the Grand Jury proceedings.
As readers of the Alabama Political Reporter will perhaps not find surprising, this publication and this writer are referred to numerous times in the motion, as well as in the 100 pages of "evidence."
Under evidence such articles as these are listed:
Grand Jury Subpoenas Hubbard's Records, December 3, 2012
Special Attorney General for Lee County Probe Identified, Oct. 28, 2013
Chief of Staff Seen with White-collar Defense Attorney in Lee County, Oct. 1, 2013
Marsh Testifies Six Hours Before Grand Jury; Collins Follows, Nov. 4, 2013
All of these and many more were published by the Alabama Political Reporter.
Hubbard's attorneys fail to take into account that these articles are the result of actual news reporters tracking down stories by hitting the streets with shoe leather and determination.
Other articles such as editorials are given as evidence by Hubbard's attorneys, as well as references to the political news television broadcast, The Voice of Alabama Politics and the "Honk If You Testified in Lee County" bumper sticker.
Many reporters are listed but, Bill Britt, John Archibald, Kyle Whitmire, Mike Cason, Kim Chandler, Susan Britt, and Brandon Moseley are the most prevalent.
Hubbard has asked that an evidentiary hearing be granted to examine, what they claim, were violations of the Grand Jury Secrecy Act.
(See motion evidence for all motions here.)
Opinion | Inside the Statehouse: Buck's pocket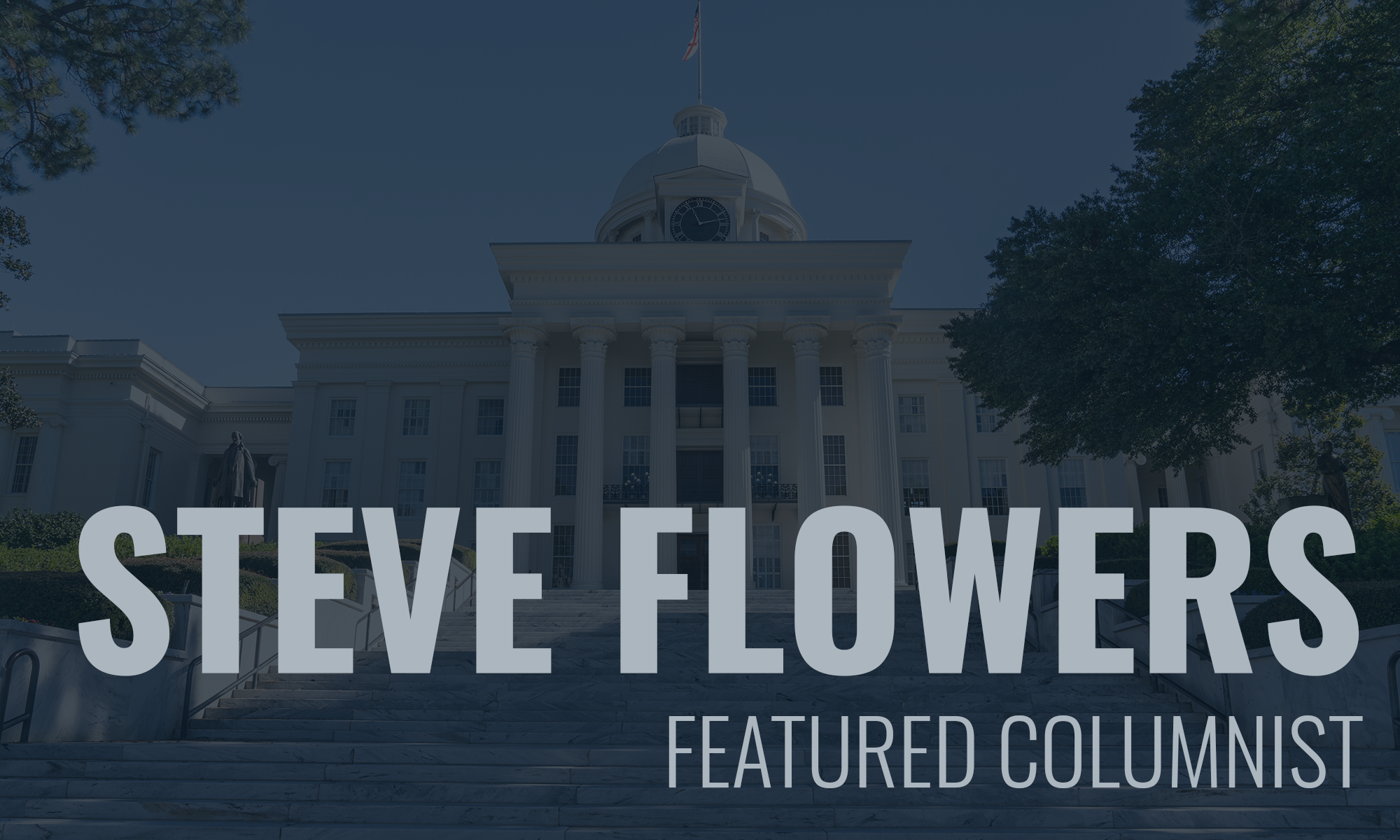 You voted Tuesday on a crowded ballot.
Historically, in Alabama we have voted more heavily in our Governor's race year than in a presidential year. That is probably because we were more interested in the local sheriff and probate judge's races, which run in a gubernatorial year, than who is president. The old adage, "all politics is local," definitely applies here in Alabama.
We not only have a governor's race this year, we have all secondary statewide offices with a good many of them open including Lt. Governor, Attorney General, State Treasurer, Auditor, and two seats on the Public Service Commission. We have five seats on the State Supreme Court, one being Chief Justice. All 140 seats in the Legislature are up for a four-year term. These 35 state Senate seats and 105 House contests are where most of the special interest PAC money will go. And, yes, we have 67 sheriffs and 68 probate judges as well as a lot of circuit judgeships on the ballot.
You may think the campaigning is over. However, some of the above races have resulted in a runoff which will be held on July 17. So get ready, we have six more weeks of campaigning before all the horses are settled on for the sprint in November.
We have a lot of folks headed to Buck's Pocket. Last year after the open Senate seat contest, a young TV reporter for one of the stations I do commentary for asked me about Roy Moore and his loss. I told her ole Moore had gotten on his horse, Sassy, and ridden off into the sunset to Buck's Pocket, which by the way wasn't a long ride from his home in Gallant in Etowah County. She looked at me with a puzzled look. Probably a lot of you are also wondering what I'm talking about when I refer to Buck's Pocket.
For decades, losing political candidates in Alabama have been exiled to Buck's Pocket.  It is uncertain when or how the colloquialism began, but political insiders have used this terminology for at least 60 years.  Alabama author, Winston Groom, wrote a colorful allegorical novel about Alabama politics and he referred to a defeated gubernatorial candidate having to go to Buck's Pocket.  Most observers credit Big Jim Folsom with creating the term.  He would refer to the pilgrimage and ultimate arrival of his opponents to the political purgatory reserved for losing gubernatorial candidates.
This brings me to another contention surrounding Buck's Pocket. Many argue that Buck's Pocket is reserved for losing candidates in the governor's race. Others say Buck's Pocket is the proverbial graveyard for all losing candidates in Alabama.
One thing that all insiders agree on is that once you are sent to Buck's pocket you eat poke salad for every meal. Groom also suggested that you were relegated to this mythical rural resting place forever. However, history has proven that a good many defeated Alabama politicians have risen from the grave and left Buck's Pocket to live another day. Roy Moore may be a good example. He has risen from the grave before. He is only 70, and he may grow weary of eating poke sallet.
Most folks don't know that there really is a Buck's Pocket. Big Jim would campaign extensively in rural North Alabama often one on one on county roads. One day while stumping in the remote Sand Mountain area of DeKalb County he wound up in an area referred to as Buck's Pocket. It was a beautiful and pristine area, but it was sure enough back in the woods. Big Jim who loved the country and loved country folks was said to say that, "I love the country but I sure wouldn't want to be sent to Buck's Pocket to live."
Buck's pocket is now not a mythical place. If you are traveling up the interstate past Gadsden, on the way to Chattanooga, you will see it. There is a Buck's Pocket State Park in DeKalb County, thanks to Big Jim.
So the next time you hear an old timer refer to a defeated candidate as going to Buck's Pocket, you will know what they are talking about.
See you next week.
Steve Flowers is Alabama's leading political columnist. His weekly column appears in over 60 Alabama newspapers. He served 16 years in the state legislature. Steve may be reached at www.steveflowers.us.