Byrne Opposes Obama Plan To Rate Colleges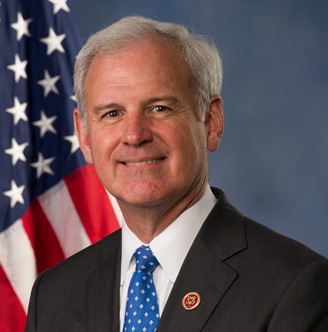 By Brandon Moseley
Alabama Political Reporter
On Friday, December 19, US Representative Bradley Byrne (R-Montrose), a member of the House Committee on Education and the Workforce, issued the following statement in response to the Obama administration's release of the framework for their college rating system.
Congressman Byrne said: "Do we really want to set higher education policy, and have students and their parents make their college plans, based upon a rating system devised by the same people that gave us ObamaCare and Healthcare.gov? This is another part of American life which the federal government has no business meddling in."
Rep. Byrne said, "I want higher education to be affordable and accessible for all Americans, but imposing subjective ratings on colleges is not a productive way to achieve that goal. I intend to use my position on the House Education and the Workforce Committee to fight this tooth and nail."
US Education Secretary Arne Duncan said in a statement about the ratings. "As a nation, we have to make college more accessible and affordable and ensure that all students graduate with an education of real value. Our students deserve to know, before they enroll, that the schools they've chosen will deliver this value.  With the guidance of thousands of wise voices, we can develop a useful ratings system that will help more Americans realize the dream of a degree that unleashes their potential and opens doors to a better life."
US Department of Education Under Secretary Ted Mitchell wrote, "Designing a new college ratings system is an important step in improving transparency, accountability, and equity in higher education. The public should know how students fare at institutions receiving federal student aid, and this performance should be considered when we assess our investments and set priorities.  We also need to create incentives for schools to accelerate progress toward the most important goals, like graduating low-income students and holding down costs – and shine a spotlight on schools that are effective in improving student success.  We're working with everyone – students, parents, states, the higher education community, researchers and experts – to make sure we do this well."
US Dept. of Ed. Deputy Under Secretary Jamienne Studley wrote, "In today's world, college is not a luxury that only some Americans can afford to enjoy; it is an economic, civic and personal necessity for all Americans. Expanding opportunity for more students to enroll and succeed in college, especially low-income and underrepresented students, is vital to building a strong economy with a thriving middle class and critical to ensuring a strong democracy. That is why President Obama has set the course for the United States to once again lead the world in college attainment, as we did a generation ago."
President Obama has directed the US Department of Education to develop and publish a new college ratings system by the 2015-16 school year. Schools will be rated on: how well they excel at enrolling students from all backgrounds, focus on maintaining affordability, and succeed at helping all students graduate.
According to the Dept. of Ed., the purposes of the ratings system are: to help colleges and universities measure, benchmark, and improve across shared principles of access, affordability, and outcomes, to provide better information about college value to students and families to support them as they search for select a college, to generate reliable, useful data that policymakers and the public can use to hold America's colleges and universities accountable for key performance measures.
The first round of ratings will be limited to four year institutions. Predominantly two-year institutions like Junior Colleges and Community Colleges, and Graduate-degree-only and non-degree-granting institutions will not be included in the initial version of the ratings.
The President's goal is to compare schools with similar missions, the Department will, at a minimum, have separate groupings for two-year and four-year institutions.  The Department is also exploring several other strategies for grouping institutions together for comparison purposes.
Metrics being considered are: percentage of students receiving Pell grants, expected family contribution (EFC) gaps, family income quintiles, the percentage of enrolled students who did not have a parent who attended college, average net price, completion rates, transfer rates, labor market success, short-term employment rates, long-term median earnings, graduate school attendance, and loan performance outcomes.
Congressman Bradley Byrne is a member of the House Committee on Education and the Workforce.  Byrne represents Alabama's First Congressional District.
Print this piece
Perspective | Huntsville doctor recounts protest dispersed by police tear gas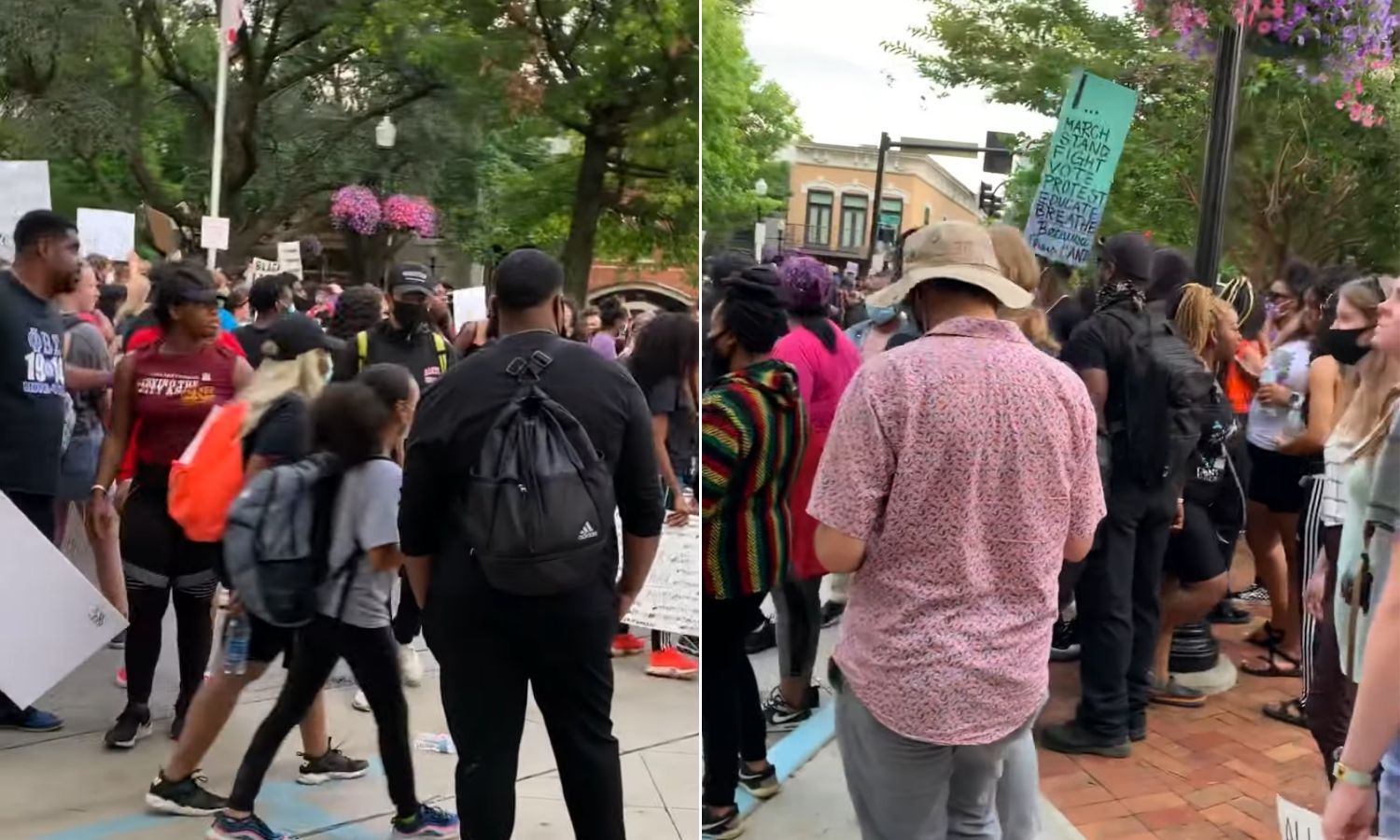 Dr. Pippa Abston is a Huntsville area physician. The following is her first-hand account of the protest in Huntsville, Alabama, on Wednesday, where police fired tear gas and rubber bullets at demonstrators after an Alabama NAACP rally.

I arrived at Big Springs Park at about 4:30 before the start of the protest at 5 p.m. I am pleased to say that multiple medical people and first aid volunteers came. We had at least one EMT. People brought armloads of supplies and water. We had a medical area set up towards the back, and some of us walked through the crowd. I carried a medic sign on a pole.
After the speakers — which I don't think I can do justice to describing, other than to say extremely inspiring — we were led up the stairs on the side of the park to march. There was chanting. It seemed to me that there were a whole lot more people than on Monday night. The line of marchers really couldn't move much. We chanted.
Instead of a big march around the square, mainly people seemed to settle in the area in front of the courthouse. Everything I saw appeared peaceful in that area. Again, there were large numbers of police on the courthouse steps. This time they were holding large numbers of wrist ties, indicating to us that they planned to do a lot of arrests, I suppose. We could see people posted on top of the courthouse, and I was told they were snipers, but I couldn't get a close enough look to verify that.
Suddenly — and again for no discernible reason — police dressed in riot gear lined up along the intersection where Fountain Circle turns into Southside Square. We heard a siren and then once again, unintelligible talking over some kind of sound system. I was roughly opposite the courthouse steps, and none of us could hear them.
It turned into that game "operator" that kids play. People were passing along information that they had heard, but it wasn't the same information. Some said we were supposed to leave in 4 minutes, others said everybody just had to get off the street and onto the sidewalks.
Toward Clinton, which was blocked also on Monday, there was no riot line of police, but there were some police cars, and it wasn't clear to anyone standing there if that was an exit route. I asked several people if anyone had provided an exit route, as is required, and they said no.
Around that time, some people started coming up to us and reporting that first aid volunteers were being detained and ordered to remove their red cross signs made with tape, on the grounds that they were impersonating doctors. Because of this, the many medical volunteers we had were not identifiable to the crowd.
Several people came to me over the course of the night, because I still had the sign and a red cross on my shirt and backpack. I had put my medical license in with my ID, and I said "let them just try that." But no one did.
We were also told that police on the courthouse roof were targeting medics — that they were pointing out our position. We were warned by several people to watch out because of that.
A few minutes later, people started passing down the word that they were about to start shooting rubber bullets. So the medical team I was with once again went down the stairs towards Big Spring Park, thinking likely that would be the way folks would flee again.
There was an initial rush of folks running down the stairs again, with some screaming, but this was brief and then people went back up again. We were unsure what to do but decided to stay in the park to be ready for their return. We heard chanting.
After some amount of time, which I did not note, because I intentionally left my watch at home, a large crowd of people came screaming, running down those same stairs again into Big Spring Park, being chased by police and we heard shooting of rubber bullets. We ran also. We heard several large explosions that sounded like bombs. We were told it was tear gas. Even though it wasn't really too close to where we were, my eyes did burn.
People passing us said that police had told them we had to leave Big Spring Park, a city park, because it was private property, and that we would be fine if we went across Church Street as long as we didn't get near businesses.
So a lot of us — maybe 100 or so — walked over there. As we were heading there, we saw a large line of patrol cars with lights and sirens on, coming down Church Street, and we wondered if it was ok after all to go there, but they passed by. We were told they were circling the courthouse.
People milled around on the sidewalk area across near Church Street, which is definitely public property, talking, wondering what was next. Again, we stayed in case we needed to give medical help and also because we had never received any instructions from the police about where to go.
We got word that they were loading up large numbers of police into trucks and coming … to do what, we didn't know, but we were worried, so we walked further away from Church Street toward the Von Braun Center area.
We saw a line of police advancing down Clinton and onto Monroe Street, and we were worried we were going to get trapped. A large crowd to the left of us were moving past the art museum, and suddenly there were explosions again and what looked like fireworks aimed at the crowd. I was told it was tear gas.
People were running and screaming and several of us were trying to help wash their eyes. These tear gas explosions happened several times. We thought they were trying to drive us to Monroe Street, but we had also seen troopers marching that way, and we didn't know if we were going to get cornered.
We were still washing people's eyes. Some people were having intense skin reactions to the gas, burning and redness.
One person had been hit so badly in the eyes that they couldn't see to find their ride, so they walked with my group back to where we were parked and got a ride with my friends. It seemed like protesters were mostly dispersing from that end of the park. We heard there were continuing protests on Jefferson Street.
I made it home. That was like being in a war, getting shot at, having gas thrown at us. And once again, one of the scariest parts was that it wasn't clear where to go and be safe from being shot at.
We have to keep showing up for these protests. They are obviously trying to terrorize us into staying home, but we must persist.
The Huntsville police chief is saying that us putting on eye protection and getting out first aid equipment was one of their reasons for gassing and shooting us, because it was a sign we wanted violence.
If I go hiking during hunting season with an orange hat on, am I hoping a hunter will shoot me in the head?
If I lock my car door, am I hoping to have my window broken?
If I wear a mask, am I hoping to get COVID-19?
They had snipers yesterday. If we come wearing bulletproof vests — and no, I don't own one — are they going to shoot us and say well, look what they made us do?
Could it be that we are aware of their weapons and their history of unprovoked brutality and want to protect ourselves while we exercise our First Amendment rights?
Print this piece