Byrne Opposes Obama Plan To Rate Colleges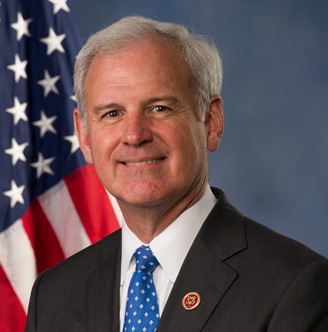 By Brandon Moseley
Alabama Political Reporter
On Friday, December 19, US Representative Bradley Byrne (R-Montrose), a member of the House Committee on Education and the Workforce, issued the following statement in response to the Obama administration's release of the framework for their college rating system.
Congressman Byrne said: "Do we really want to set higher education policy, and have students and their parents make their college plans, based upon a rating system devised by the same people that gave us ObamaCare and Healthcare.gov? This is another part of American life which the federal government has no business meddling in."
Rep. Byrne said, "I want higher education to be affordable and accessible for all Americans, but imposing subjective ratings on colleges is not a productive way to achieve that goal. I intend to use my position on the House Education and the Workforce Committee to fight this tooth and nail."
US Education Secretary Arne Duncan said in a statement about the ratings. "As a nation, we have to make college more accessible and affordable and ensure that all students graduate with an education of real value. Our students deserve to know, before they enroll, that the schools they've chosen will deliver this value.  With the guidance of thousands of wise voices, we can develop a useful ratings system that will help more Americans realize the dream of a degree that unleashes their potential and opens doors to a better life."
US Department of Education Under Secretary Ted Mitchell wrote, "Designing a new college ratings system is an important step in improving transparency, accountability, and equity in higher education. The public should know how students fare at institutions receiving federal student aid, and this performance should be considered when we assess our investments and set priorities.  We also need to create incentives for schools to accelerate progress toward the most important goals, like graduating low-income students and holding down costs – and shine a spotlight on schools that are effective in improving student success.  We're working with everyone – students, parents, states, the higher education community, researchers and experts – to make sure we do this well."
US Dept. of Ed. Deputy Under Secretary Jamienne Studley wrote, "In today's world, college is not a luxury that only some Americans can afford to enjoy; it is an economic, civic and personal necessity for all Americans. Expanding opportunity for more students to enroll and succeed in college, especially low-income and underrepresented students, is vital to building a strong economy with a thriving middle class and critical to ensuring a strong democracy. That is why President Obama has set the course for the United States to once again lead the world in college attainment, as we did a generation ago."
President Obama has directed the US Department of Education to develop and publish a new college ratings system by the 2015-16 school year. Schools will be rated on: how well they excel at enrolling students from all backgrounds, focus on maintaining affordability, and succeed at helping all students graduate.
According to the Dept. of Ed., the purposes of the ratings system are: to help colleges and universities measure, benchmark, and improve across shared principles of access, affordability, and outcomes, to provide better information about college value to students and families to support them as they search for select a college, to generate reliable, useful data that policymakers and the public can use to hold America's colleges and universities accountable for key performance measures.
The first round of ratings will be limited to four year institutions. Predominantly two-year institutions like Junior Colleges and Community Colleges, and Graduate-degree-only and non-degree-granting institutions will not be included in the initial version of the ratings.
The President's goal is to compare schools with similar missions, the Department will, at a minimum, have separate groupings for two-year and four-year institutions.  The Department is also exploring several other strategies for grouping institutions together for comparison purposes.
Metrics being considered are: percentage of students receiving Pell grants, expected family contribution (EFC) gaps, family income quintiles, the percentage of enrolled students who did not have a parent who attended college, average net price, completion rates, transfer rates, labor market success, short-term employment rates, long-term median earnings, graduate school attendance, and loan performance outcomes.
Congressman Bradley Byrne is a member of the House Committee on Education and the Workforce.  Byrne represents Alabama's First Congressional District.
Alabama breaks daily case record, hospitalizations reach new high for third straight day
Rising cases and hospitalizations suggest the death toll will keep climbing in the weeks and months to come.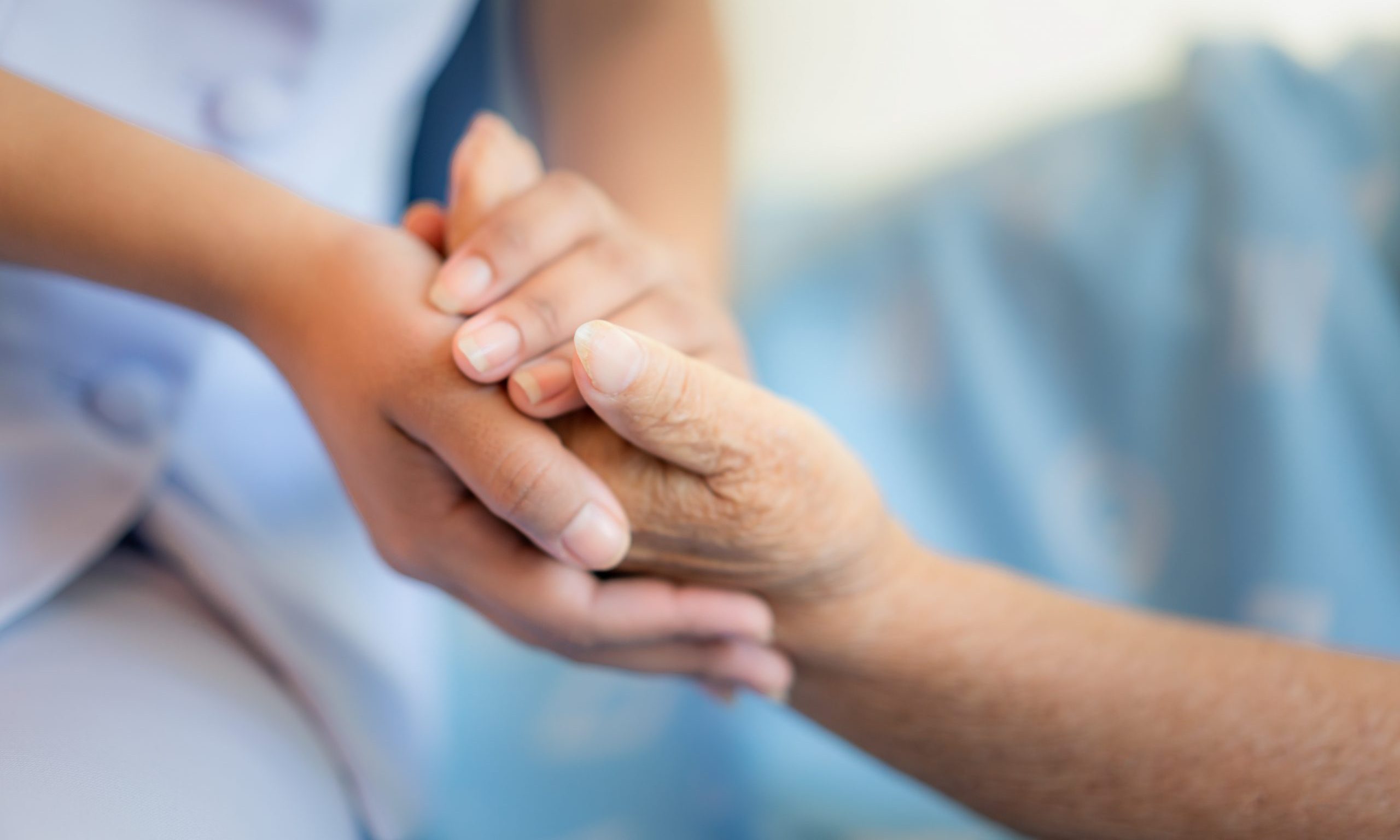 Alabama on Wednesday broke the state's record for a single-day increase in coronavirus cases, and for a third straight day had record high COVID-19 hospitalizations. 
There were 1,801 hospitalized COVID-19 patients statewide on Wednesday, which was a 40 percent increase compared to two weeks ago. The rapid pace of rising hospitalizations is raising alarms among hospitals already overburdened with coronavirus patients, in addition to regular patients seeking other care.
Concern is also rising among public health experts and hospital officials that Thanksgiving gatherings will lead to the number only increasing in the days and weeks to come.
Dr. Jeanna Marrazzo, director of UAB's Division of Infectious Diseases, told reporters Tuesday that there is a possibility that hospitals will have to set up mobile hospitals to care for the rush of patients, and that she worries hospitals may not have enough staff to care for "what might be a tidal wave of patients in the next month." 
Centers for Disease Control and Prevention Director Robert Redfield made a dire prediction Wednesday during a U.S. Chamber of Commerce event, as cases, hospitalizations and deaths continue to surge across the country. More than 90,000 people in the U.S. were hospitalized for COVID-19 on Wednesday, Redfield said.
"The reality is December and January and February are going to be rough times. I actually believe they're going to be the most difficult time in the public health history of this nation," Redfield said.
UAB Hospital was caring for a record 127 COVID-19 patients on Wednesday, the second straight record-high day for the hospital. Huntsville Hospital on Tuesday had a record 317 COVID-19 patients. The hospital hadn't updated daily numbers as of Wednesday afternoon. There were no formal intensive care beds available in Mobile County on Tuesday. 
The Alabama Department of Public Health reported 3,928 COVID-19 new cases Wednesday but noted that 706 were older test results not reported to the department from an outside facility until Tuesday. Even without those cases included, the remaining 3,222 cases reported Wednesday amount to the largest single-day increase, excluding a similar but larger backlog of old test results reported Oct. 23. 
Alabama's 14-day average for new daily cases was at 2,382 on Wednesday, which is a 29 percent increase from two weeks ago. 
Rising daily cases can't be attributed to more testing, however. Over the past week, roughly 35 percent of reported tests have been positive. Public health experts say that number — known as the positivity rate — should be at or below 5 percent otherwise cases may be going undetected and not enough tests are being performed.
ADPH also reported 73 more COVID-19 deaths Wednesday, bringing the state's death toll to at least 3,711 deaths. Of those deaths added to the count today, 20 occurred during the month of November, 32 occurred in previous months, and 21 aren't yet dated by the department, meaning they could be new deaths from late November or early December.
Of the 779 deaths added to the death toll in November, 34 percent died in the month of November, 56 percent died during previous months and the remaining 10 percent haven't yet been dated. 
Deaths are lagging indicators, and it can take weeks, and sometimes months, for ADPH to review medical data and confirm a person died of COVID-19 and verify the date on which they died, so it will likely be many weeks before a clearer picture emerges as to how many Alabamians are currently dying from coronavirus.
Rising cases and hospitalizations suggest the death toll will keep climbing in the weeks and months to come.