Lathan To Step Down As Mobile GOP Chair To Pursue ALGOP Chair
By Brandon Moseley
Alabama Political Reporter
On Monday, December 29, Mobile County Republican Chair Terry Lathan announced in a statement that she will step down as Chair in order to focus her attention on being elected Alabama Republican Party Chair in February.
Chairman Lathan said in a statement on Facebook, "One week from today I will turn the chairmanship over of the Mobile County Republican Executive Committee. Turning my vision towards Chair of the ALGOP. But for now ordering goods, filing reports, setting the Monday agenda, inviting guests, writing press releases, working with committee chairs and officers, organizing vacancy applications just to name a few of the duties."
Lathan said, "I couldn't be prouder of the Mobile Republican Party and our team. It has been a great pleasure and an honor to have served. 3 decades plus of volunteering.  But I'm just warming up…Onward!"
Lathan wrote on Facebook on Saturday, "Since it's a rainy day outside I thought I would share this with you all. My website for the ALGOP Chairman's race is up and running. Feel free to share it and read my story. Some of you that I've known for a long time will learn a lot of new things about me that I've kept close. But it's important for Party members to know about a candidate's life path.  The "War on Women" is hereby officially called out as false and we reject the notion of such baseless and empty words. You may quote me!"
Lathan wrote on her website, "The goals and objectives of the Alabama Republican Party are to win elections while representing the conservative principles that have made America the last best hope for mankind. To achieve these goals, ALGOP must continue to run an aggressive fundraising operation, recruit quality candidates, wage a public relations battle with a liberal press, and communicate our message clearly and concisely to the citizens of Alabama. I have a track record of doing these things and understand that we must continue the growth of the Alabama Republican Party."
Lathan said that Republicans, "Must govern with authority and principled visions. Alabama is solidly Republican in many counties and now at the state and legislative level. The new found mission of the ALGOP and the greater Republican Party across Alabama must be to hold Republican elected officials accountable to our core conservative principles. Increasingly it will be important to ensure that we maintain a watchful eye for those individuals who do not share our values but instead seek public office as a Republican just to get elected. I will be a strong, independent voice for our Party and its principles, not for its personalities. I have successfully lead efforts to block qualifying from what were clear "fly by night" operators who wanted to use the Republican Party for their own personal gains, and I will continue to do so as your Chairman."
Lathan has proposed turning future Alabama Republican Party Winter Meetings into Mini-Conventions with multiple training and Party building activities for members while maintaining the integrity of the State Executive Committee meeting.
Lathan also promised to streamline future State Executive Committee meetings to allow members the chance to read written preliminary reports from officers and affiliated groups prior to the date of the meeting and allow Steering Committee members time to give general updates from the podium at the meetings.  Lathan claims this will enable more time to be spent on policy issues within the Party itself and discussion on our public policy positions.
Lathan also proposes holding Spring and Fall telephone town hall conference calls for the full Committee membership to keep the membership informed of recent activity and future events. Each call would feature a VIP guest speaker. Recordings of the conference calls will be made available for members if they are unable to attend.
Lathan wrote, "I will personally be in the ALGOP HQ weekly, as needed, to oversee the operations of our Party. I believe strongly in setting the tone and direction with the help of the Steering Committee and the State Executive Committee and allowing trusted staff members to execute the daily functions of our Party."  "I will not be offering any jobs, positions or promises of such prior to being elected Chairman. The incoming ALGOP staff will be professional, responsive and dedicated to serve the needs of fellow Alabama Republicans."
Popular Alabama Republican Party Chairman Bill Armistead has announced that he will not seek a third term as Chairman.
Former State Representative Mary Sue McClurkin from Indian Springs has also announced that she is a candidate for Chairman.  Members of the Alabama Republican Party Executive Committee will elect new leadership at the February Winter Meeting.
Notable Former ALGOP Chairmen include: Speaker of the House Mike Hubbard, Public Service Commission President Twinkle Andress Cavanaugh, Marty Connors, Winton M. Blount Jr., Senator Jeff Sessions, and former Congressman Spencer Bachus.
Madison County mask order goes into effect Tuesday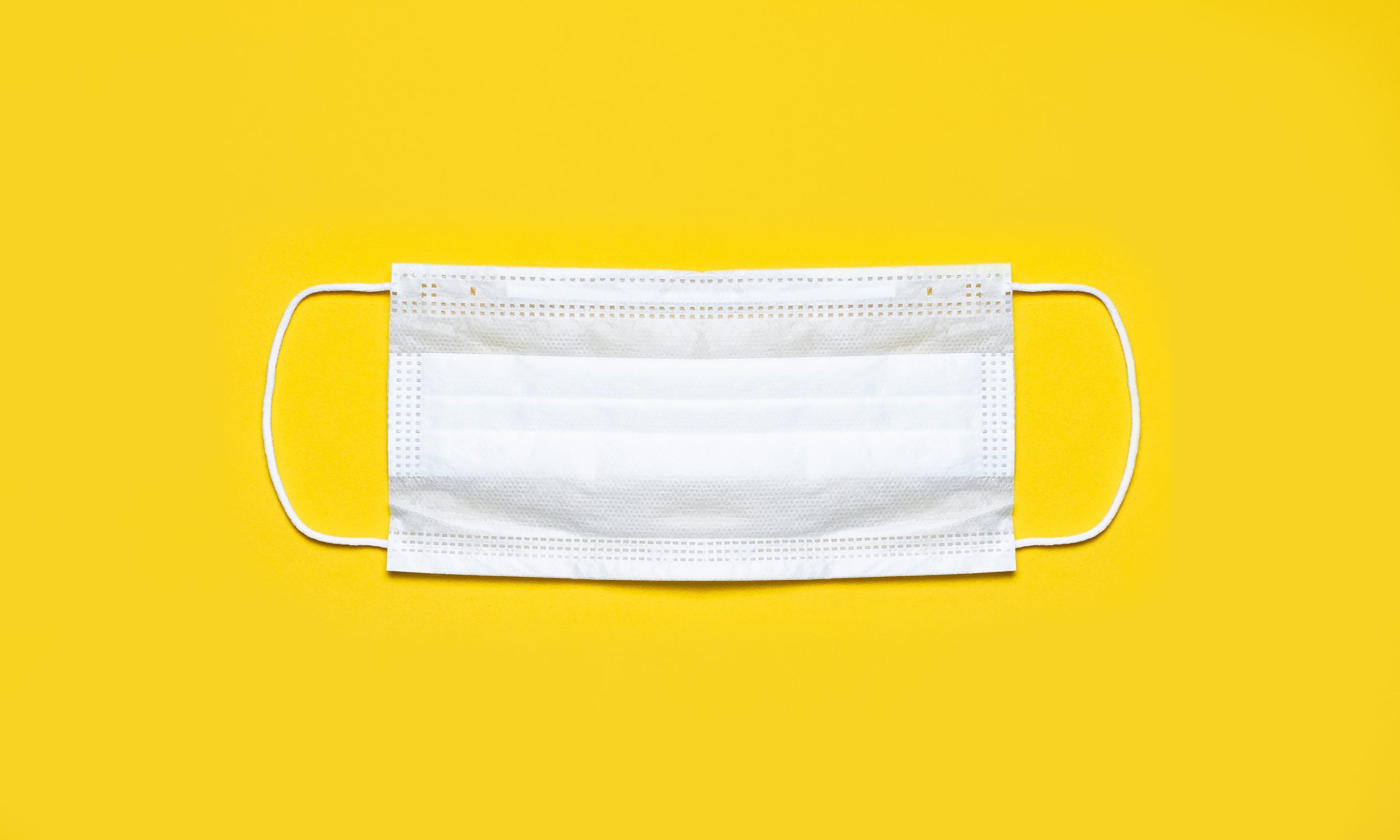 Madison County's health officer issued a face mask order to slow the spread of COVID-19, which goes into effect Tuesday at 5 p.m. 
Madison County Health Officer Dr. Karen Landers, who also serves as the assistant state health officer, issued the order, which requires those over the age of 2 to wear masks in businesses or venues open to the public, while on public transportation, in outdoor areas open to the public where 10 or more people are gathered and where maintaining 6 feet of distance from others is not possible. 
"We need to do all we can to limit the spread of COVID-19," State Health Officer Dr. Scott Harris said in a statement. "Until we have a vaccine or treatment for COVID-19, wearing a face covering in public is a key measure we have available to prevent transmission of the virus."
Huntsville Mayor Tommy Battle in a statement expressed support for the mask order. Madison County now joins Jefferson County, Montgomery, Mobile and Selma in requiring masks while in public. 
"This is a simple math problem. Since June 16, the number of positive cases in Madison County has tripled, and the number of hospitalizations has increased 660 percent," Battle said in the statement. "We need to take precautionary measures, such as wearing face covers, distancing 6 feet, and handwashing to provide a safe environment for our citizens." ​​
Madison Mayor Paul Finley also noted the surging cases and said he supports the order. 
"Since day one, we as elected officials have said we would work to find the balance of personal versus economic health. While personal responsibility is still paramount, our dramatic rising numbers dictate this step be taken to continue to support all citizens' safety," Finley said in a statement. 
Medical experts believe COVID-19 is most often spread when an infected person, with or without symptoms, talks, coughs or sneezes. Studies have shown that wearing masks reduces transmission of coronavirus.
Other exceptions to Madison County's mask order include:
Persons while eating or drinking.

Patients in examination rooms of medical offices, dental offices, clinics or hospitals where their examination of the mouth or nasal area is necessary.

Customers receiving haircare services, temporary removal of face coverings when needed to provide haircare.

Occasions when wearing a face covering poses a significant mental or physical health, safety or security risk. These include worksite risks.

Indoor athletic facilities. Patrons are not required to wear face coverings while actively participating in permitted athletic activities, but employees in regular interaction with patrons are required to wear face coverings or masks.

Private clubs and gatherings not open to the public and where a consistent 6-foot distance between persons from different households is maintained.
"Although not mandated, face coverings are strongly recommended for congregants at worship services and for situations where people from different households are unable to or unlikely to maintain a distance of 6 feet from each other," the department said in a statement on the order.

This is a simple math problem. Since June 16, the number of positive cases in Madison County has tripled, and the number of hospitalizations has increased 660 percent."
Parents must ensure children over 2 years old wear masks in public, and childcare establishments and schools are to develop their face covering policies and procedures, according to the department.

The order also mandates that businesses and venues open to the public provide a notice stating that face coverings are required inside, and signage is required at all public entrances. 
"Wearing a face covering can help keep family, co-workers, and community safe," Harris said. "This is the simplest act of kindness you can take for yourself, your family and your community, especially for those who are at high risk of contracting the virus."
The Alabama Department of Public Health advises these actions to prevent the spread of COVID-19:
Wash your hands frequently with soap and water for 20 seconds

Social distance by staying 6 feet away from others

Avoid people who are sick

Stay home if you can; work remotely if possible

Cover your mouth and nose with a face covering when around others

Cover coughs and sneezes

Clean and disinfect frequently touched surfaces

Monitor your health