Bentley Rolled Up His Sleeves, Went to Work

INSIDE THE STATEHOUSE
By Steve Flowers
During the 2010 Governor's Race, I continuously made the statement that whomever won the 2010 Governor's Race would be a one-term governor. My prophecy was based on the fact that the state was flat broke and it would take a lot of tough decisions and probably tax increases to fix the mess.
Former Gov. Bob Riley was not helping his successor any either in a concerted mission to spend every cent in an already barren cupboard. There was nothing in the state rainy day funds and all the federal stimulus money from Washington was gone. Unlike the federal government that can just print money, the state constitutionally has to live within its means.
Therefore, the new Governor, Dr. Robert Bentley, inherited a ship of state that was like walking onto the deck of the titanic. However, the good doctor from Tuscaloosa took the reins of state government with the same positive attitude that had resonated during his campaign for the office. He had connected with the Alabama electorate during his come from behind upset capture of the state's brass ring of politics. He began his four-year adventure by declaring he would not offer any tax increases to resolve the state's budget woes. This same mantra was espoused by his friends and former colleagues in the new super majority ultra-conservative legislature elected with him during the 2010 elections.
Dr. Bentley rolled up his sleeves and went to work, although he went to work at below minimum wage. In fact, he received no wages for being governor during his entire four-year term, living up to his campaign promise of not taking a salary until the state reached full employment.
His primary goal was to create new jobs. He made that the focus of his first four years. He indeed had some success. He helped lure several high profile high paying manufacturing plants to the state. He was not flashy or ego driven but came across to fellow Alabamians as a good guy and a hard working underpaid governor. He was seen as a plow horse, not a show horse.
He further endeared himself to Alabamians with his outstanding service during devastating tornadoes that came through the state about two years into his tenure. He handled the catastrophe with aplomb and a sincere empathy that was evident. Indeed the tornadoes hammered his home area. The worst damage and casualties resulted in and around Tuscaloosa.
After three years in office, the next governor's race was looming. Dr. Bentley made it known early that he was going to run for a second four-year term. It became obvious to me that my prognostication four years earlier, that whoever was elected governor in 2010 would be a one-term governor, was going to come back to haunt me and that I was indeed going to have to eat my words.
A cursory look at the initial polling of Dr. Bentley's re-electability numbers revealed my prophecy was going to be a mistake. Polling indicated an overwhelming and unprecedented approval rating for the Governor. His positive ratings were driven by an incredible trustworthiness factor. Folks simply liked the old doctor from Tuscaloosa. He was like an old shoe. He felt good to them.
Therefore, it became obvious early on that he was going to coast to reelection and he did. Incumbents have an inherent advantage in all elections but popular ones really do. Thus, the 2014 election shaped up as a very dull year for Alabama politics. Bentley was perceived as unbeatable, so the election became uneventful.
He received token opposition in the GOP Primary. Two obscure people qualified. Bentley trounced them with an amazing 90 percent of the vote. He then went on to trample the Democratic nominee, Parker Griffith, by a record breaking 64 to 36 margin. Further relegating the Democratic Party to minority and uphill status in future statewide elections.
Bentley's landslide victory in his reelection contest was also remarkable in that he won so overwhelmingly without running one negative ad. I can now safely say that Gov. Bentley will not be reelected in 2018, simply because he is prohibited by the state constitution from seeking a third consecutive term.
The race has already begun to succeed him. 2018 is shaping up as a much more exciting and unpredictable event than 2014.
See you next week.
Steve Flowers is Alabama's leading political columnist. His weekly column on Alabama politics appears in over 60 Alabama newspapers. He may be reached at www.steveflowers.us.
Print this piece
Opinion | Dodge the Economic Impact Payment card fees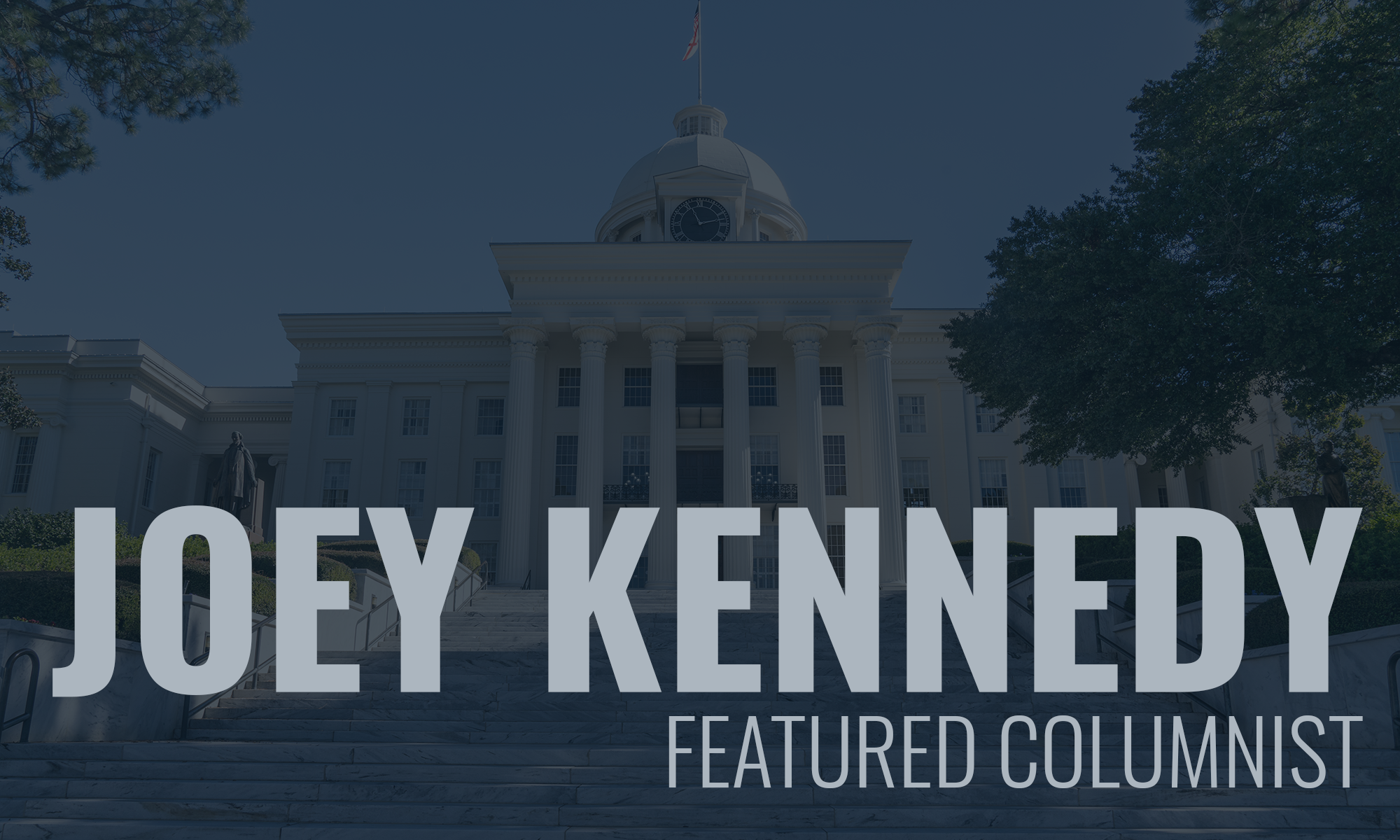 My wife received her $1,200 stimulus payment as a direct deposit several weeks ago. I did not get one, even though we file a joint income tax return, she makes more money than I, and our money is deposited into the same bank account.
I just figured there was some kind of mix-up. That's fine; mostly I'm patient when I'm getting "free" money. I'm not teaching this summer, so the money will come in handy when it comes.
Then this week, a lawyer friend and his wife received their stimulus money on a prepaid debit card. Luckily, my lawyer friend is a lawyer. He always reads the fine print.
More than likely, I would have thrown the fine print part of the stimulus in the trash, and maybe the debit card, too, because the whole thing looks like some sort of scam. And my friend says that in some ways, it is.
About 4 million of the debit cards were sent out by "Money Network Cardholder Services," with a return address in Omaha, Neb. They are issued by MetaBank, N.A. There is no indication on the envelope that this is indeed the stimulus money approved by Congress. There is a flier inside that says "Enclosed is your Economic Impact Payment Card." According to reports, the debit cards have been tossed into the garbage by people who think they are some elaborate scam or a solicitation for one of those high-interest credit cards.
They are valid, and your money is loaded onto them for you to spend like any Visa card. Except there are some catches, and this is what my friend is miffed about. He believes unsophisticated folks (that could be me) and marginalized people who receive the cards will succumb to the various fees that an unaware card user can incur.
Most services have no cost. Buy what you want, call for a balance inquiry, transfer the funds to your personal bank account, and use in-network ATMs that carry the AllPoint brand and you won't be charged.
However, there are fees for using out-of-network, domestic ATMs ($2 after the first withdrawal), $3 for ATM withdrawals in another country, even getting a balance from your ATM, either in-network, out-of-network, domestic and international (25 cents a pop).
If your card is lost or stolen, you'll pay for that as well. It'll cost $7.50 for a new card, and if you want it expedited, that'll be $17. If I lose my bank's debit card, or if the card is stolen (both of which have happened to me), my bank replaces the card for free in about five days. If you lose your "economic impact payment card," it could cost you $24.50 to have it replaced in a timely manner.
And here's where you can really run up charges: If you use a bank teller for a cash withdrawal on the card, there's no charge for the first withdrawal, but $5 for subsequent withdrawals using a teller.
If only a small percentage of users end up paying fees because they used the wrong ATM or prefer to get their cash from a human teller, that could add up to millions of dollars for somebody up the line, and that somebody is not going to be you or me.
I'm not complaining. I'm just urging caution if you're one of the millions of people who received one of these debit cards. Be aware they are coming and don't fall into the fee-trap that comes with them.
I'm no financial wiz – my family and friends can attest to that – but if I get one of those debit cards, I'm just going to transfer the whole amount into our checking account. If you don't have a bank account, and many people don't, I would just cash it out then cut up the card.
But be aware these cards are going out, and if you're waiting on your stimulus check, you might get a debit card instead. Don't throw it away. Buy something. It's what they want you to do.

Joey Kennedy, a Pulitzer Prize winner, writes a column each week for Alabama Political Reporter. Email: [email protected]
Print this piece