New Congress Goes Into Session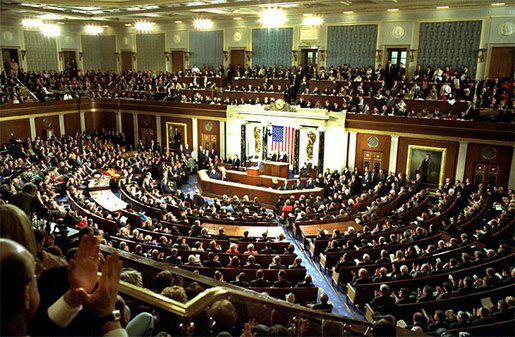 By Brandon Moseley
Alabama Political Reporter
On Tuesday, January 6, the new Congress met for the first time. New Congressman Gary Palmer (R-Hoover) was sworn in, as well as a new Republican Majority in the US Senate. The Republican Party controls both Houses of the US Congress for the first time since 2006.
Congressman Mo Brooks (R-Huntsville) wrote on Facebook, "Today marks the beginning of the 114th Congress and the opportunity to work with a new Senate majority. I'm eager to welcome the newly elected members of Congress to Washington and work together to address the people's priorities. This week the House will vote to approve the Keystone XL pipeline, thereby boosting the American economy by creating thousands of jobs. In addition, we will consider legislation to restore the 40-hour work week under threat from Obama Care and make it easier for veterans to find good-paying, high-quality jobs."
As a result of the 2014 election, Kentucky Senator Mitch McConnell (R) replaces Nevada Senator Harry Reid as Senate Majority Leader. Over 300 bills were passed by the Republican House of Representatives during the last Congress that were never considered on the floor of the Senate because Harry Reid would not allow them on the floor. Similarly, the Republican controlled House refused to consider a bipartisan immigration reform bill that passed the Senate. House Republicans hope that Senate Republicans will be easier for them to work with.
This is the most diverse Congress in American history.
Many Tea Party Conservatives dissatisfied with the GOP's sometimes muddled opposition to the Obama administration urged conservatives to challenge keeping Representative John Boehner (R-Ohio) as the Speaker of the House.
Before the vote, Freedom Works Grassroots Director Noah Wall wrote, "In less than an hour congressional Republicans will vote for the next Speaker of the House. They can choose a principled conservative like Louie Gohmert or Ted Yoho, or, they can vote for another two years of John Boehner."
The candidates for Speaker included: Theodore "Ted" Yoho (R-Florida), Daniel Webster (R-Florida), Louie Gohmert (R-Texas), and of course current Speaker John Boehner as well as Democrat Minority Leader Nancy Pelosi (D-California).  All it takes is a simple majority of the members voting to elect a Speaker.  A present vote does not count.
A number of Democrats were attending the funeral of former New York Governor Mario Coumo (D) which lowered the bar that Speaker Boehner needed for reelection.  If no one has a majority the House continues to vote until someone is elected Speaker.
Speaker John Boehner was re-elected Speaker in a rare formal roll call vote on the first ballot with 216 of the 408 votes cast. Over 20 Republicans voted against Boehner. US Senator Jeff Sessions (R-Alabama) even received one protest vote from new Congressman Gary Palmer (R-Hoover). Under House rules you don't actually have to be a member of the House of Representatives to be elected Speaker of the House.
With it being virtually impossible for the Administration of Barack Hussein Obama to advance a liberal agenda through the Congress, the Obama administration is reportedly planning on passing new regulations using its Executive powers including: new overtime rules that will greatly expand, new food safety rules, and new carbon emissions regulations.
Congressman Bradley Byrne in a recent column (R-Mobile) promised to, "Make it a priority to stand up against President Obama's continued Executive action on everything ranging from immigration to Cuba. We must restore the balance of power in Washington and send a clear message that the President must abandon his "my way or the highway" strategy and instead work with Republicans in Congress. One thing we know for sure: There will be a major debate early this year on President Obama's attempt to provide amnesty to thousands of illegal immigrants. I look forward to that debate."
Republicans believe that they have a mandate from the American people for a change in direction in how the Nation is governed. One of the first issues that the new Congress will vote on is approval of the Keystone Pipeline. The Pipeline is wildly popular with the American people and has bipartisan support in the Senate; but is vigorously opposed by environmentalists who are a key constituency of the modern Democratic Party. Presidential Spokesman Josh Earnest said on Tuesday that the President intends to veto that legislation if it passes out of Congress.
Department of Justice sues Ashland Housing Authority alleging racial discrimination
"AHA has engaged in a pattern or practice of race discrimination by steering applicants to housing communities based on race," the complaint alleges.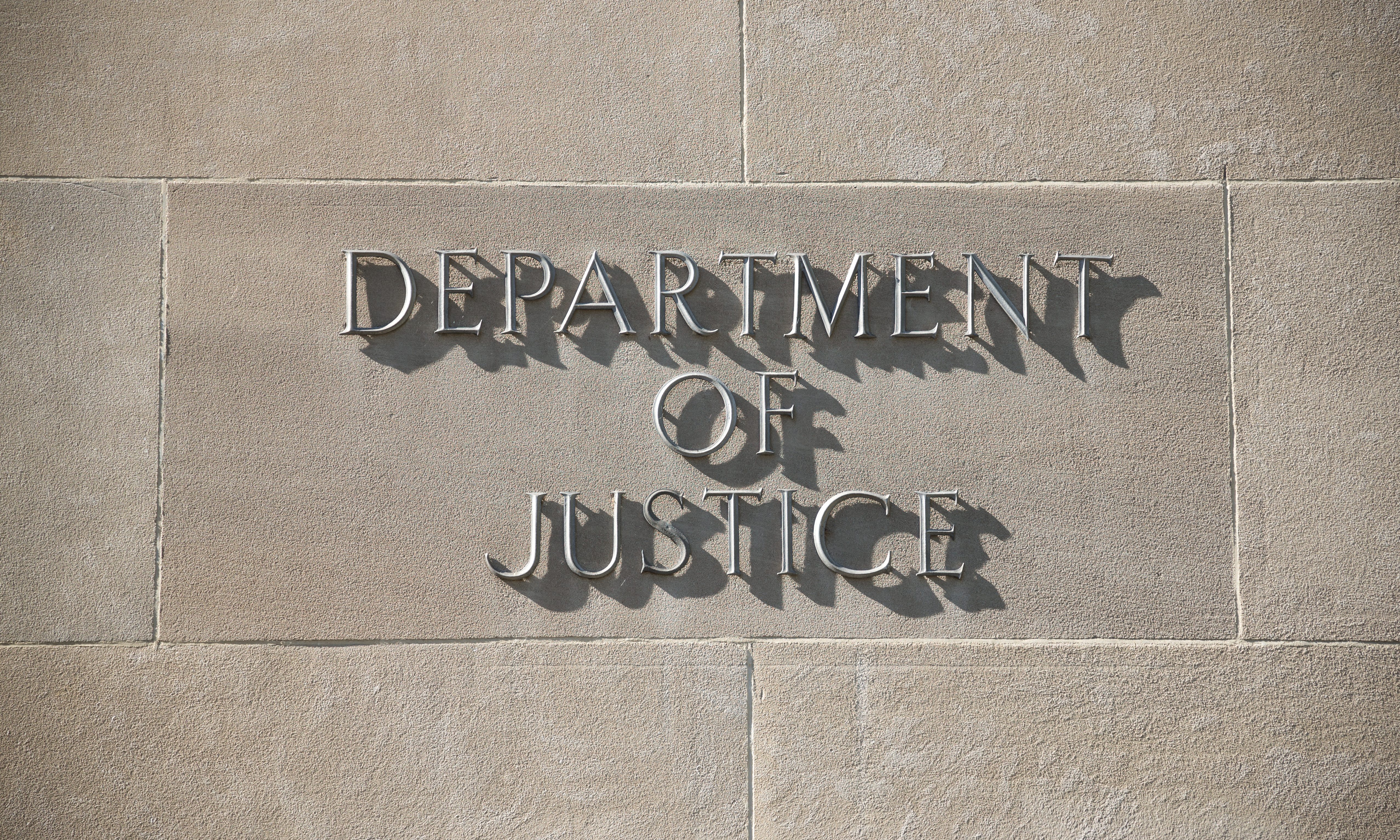 The U.S. Department of Justice on Tuesday filed a lawsuit alleging that the Housing Authority of Ashland violated the Fair Housing Act by intentionally discriminating against Black people who applied for housing because of their race.
The DOJ in its complaint, filed in the U.S. District Court for the Northern District of Alabama, names as defendants the Housing Authority of Ashland, the Southern Development Company of Ashland Ltd., Southern Development Company of Ashland #2 Ltd. and Southern Development Company LLC, which are the private owners and managing agent of one of those housing complexes.
The department's complaint alleges that the Ashland Housing Authority denied Black applicants the opportunity to live in overwhelmingly white housing complexes on the city's East Side, while steering white applicants away from properties whose residents were predominantly Black in the West Side. The AHA operates seven public housing communities spread across both areas, according to the complaint.
"From at least 2012 to the present, AHA has engaged in a pattern or practice of race discrimination by steering applicants to housing communities based on race and by maintaining a racially segregated housing program," the complaint alleges.
The federal government states in the complaint that as of June 2018, 69 percent of all AHA tenants were white, but 99 percent of tenants at Ashland Heights, on the East Side, were white, 92 percent of tenants at another East Side community were white and 91 percent of tenants at yet another East Side housing development were white.
Similar disparities were seen in public housing communities in the West Side, the complaint states.
AHA kept separate waiting lists for both segregated areas, the complaint alleges and allowed applicants who decline offers of housing "without showing good cause, even when they decline offers for race-based reasons," to maintain their position on the waiting list, in violation of AHA's own policies intended to prevent race discrimination.
"On April 11, 1968, one week after the assassination of the Rev. Dr. Martin Luther King, Jr., the United States enacted the Fair Housing Act to outlaw race, color and other forms of discrimination in housing. Denying people housing opportunities because of their race or color is a shameful and blatant violation of the Fair Housing Act," said Assistant Attorney General Eric Dreiband of the Civil Rights Division in a statement. "The United States has made great strides toward Dr. King's dream of a nation where we will be judged by content of our character and not by the color of our skin."
"The dream remains at least partially unfulfilled because we have not completely overcome the scourge of racial bias in housing," Dreiband continued. "Discrimination by those who receive federal taxpayer dollars to provide housing to lower-income applicants is particularly odious because it comes with the support and authority of government. The United States Department of Justice will not stand for this kind of unlawful and intolerable discrimination. The Justice Department will continue to fight to protect the rights of all Americans to rent and own their homes without regard to their race or color."
U.S. Attorney Prim F. Escalona for the Northern District of Alabama said in a statement that individuals and families should not have their rights affected by their race or national origin. "Our office is committed to defending the civil rights of everyone," Escalona said.
The lawsuit seeks damages to compensate victims, civil penalties to the government to vindicate the public interest and a court order barring future discrimination and requiring action to correct the effects of the defendants' discrimination.
The DOJ in a press release encouraged those who believe they have been victims of housing discrimination at the defendants' properties should contact the department toll-free at 1-800-896-7743, mailbox 9997, or by email at [email protected] Individuals who have information about this or another matter involving alleged discrimination may submit a report online at civilrights.justice.gov.
The DOJ in August the U.S. Housing and Urban Development determined that the Decatur Housing Authority was disallowing Black people to live in public housing located in riverfront towers while requiring Black people to live in less attractive apartments elsewhere.