Tuscaloosa County's Power Politicos

INSIDE THE STATEHOUSE
By Steve Flowers
Throughout Alabama political history, certain cities, counties and enclaves have had a proclivity for having an inordinate number of their citizenry serve in Alabama politics. The most dominant example is the unbelievable number of governors produced by Barbour County. It is referred to as the Home of Governors.
However, currently we have a remarkable occurrence that will probably never happen again in Alabama politics. Tuscaloosa County's prominence and representation on the Alabama political stage in the year 2015 is unparalleled.
Tuscaloosa presently lays claim to Alabama's Gov. Robert Bentley and our Senior U.S. Senator Richard Shelby. Laying claim to the top two leading political figures in the state would be sufficient to make political history. However, you add to that coup the Chairman of the Alabama House of Representatives Ways and Means and Education Budget Committee, Bill Poole, is also from Tuscaloosa.  He is joined in the House by another young, outstanding state representative, Chris England. England's father is former State Supreme Court Justice and current Tuscaloosa Circuit Judge, John England. Rep. England knows more about Alabama football than the sports information office. Speaking of Crimson Tide Football, legendary Alabama linebacker, Rich Wingo, will be joining Poole and England in the Alabama House of Representatives from Tuscaloosa.
Their state senate delegation is also remarkable. Gerald Allen is their resident senator. His is joined by veteran Senator Bobby Singleton from Greensboro and one of the brightest rising stars in Alabama politics, Senator Greg Reed of Jasper, is also representing Tuscaloosa in the Alabama Senate. Very few counties this size have three State Senators.
The Tuscaloosa delegation also pulled off a coup in reapportionment when it comes to their Washington representation.  They now have Congressman Robert Aderholt representing them in Congress. Aderholt is Alabama's most powerful and senior member of Congress. He got to Washington at a very young age and if he stays the course will be an even more prominent leader in Congress in years to come.
In addition to Aderholt, Terri Sewell, who is Alabama's only Democrat in Washington, represents the southern portion of Tuscaloosa County. She has tremendous ties to the White House. She is considered a very bright rising star within the national Democratic ranks.
Having two U.S. Representatives representing one county of this size is again unheard of in Alabama politics. You add to the mix that State Civil Court of Appeals Judge Scott Donaldson is from Tuscaloosa.  Tuscaloosan John Merrill will be sworn Monday as Alabama's Secretary of State.  Folks they may as well move the Capitol to Tuscaloosa.
Another county also enjoys a remarkable story in recent years. The sparsely populated Black Belt County of Wilcox is the home to an elite number of public figures in Alabama. This county produced our Junior U.S. Senator Jeff Sessions, who was born in Wilcox County. Sessions is an extremely popular 18-year veteran of the U.S. Senate.
Lt. Gov. Kay Ivey hails from Wilcox. Kay is beginning her second term as lieutenant governor of the great State of Alabama.
University of Alabama President Judy Bonner was born and raised in Wilcox County. As was her younger brother, former 1st District U.S. Congressman Jo Bonner. Congressman Bonner served with distinction in the U.S. Congress for over a decade.
The Bonners have a long lineage in the rich political history of this county. Their forefathers were probate judges and state senators. They have family ties to Wilcox Governor Benjamin Miller, who was Governor of Alabama from 1931-1935. They also have ties to one of Alabama's most famous and effective State Senators, Roland Cooper. Sen. Cooper was known as the Wily Fox of Wilcox.
Jeff Sessions, Kay Ivey and Judy Bonner all grew up together at around the same time. Jo Bonner is about 12 years younger.
See you next week.
Steve Flowers is Alabama's leading political columnist. His weekly column on Alabama politics appears in over 60 Alabama newspapers. He may be reached at www.steveflowers.us.
Print this piece
Opinion | Dodge the Economic Impact Payment card fees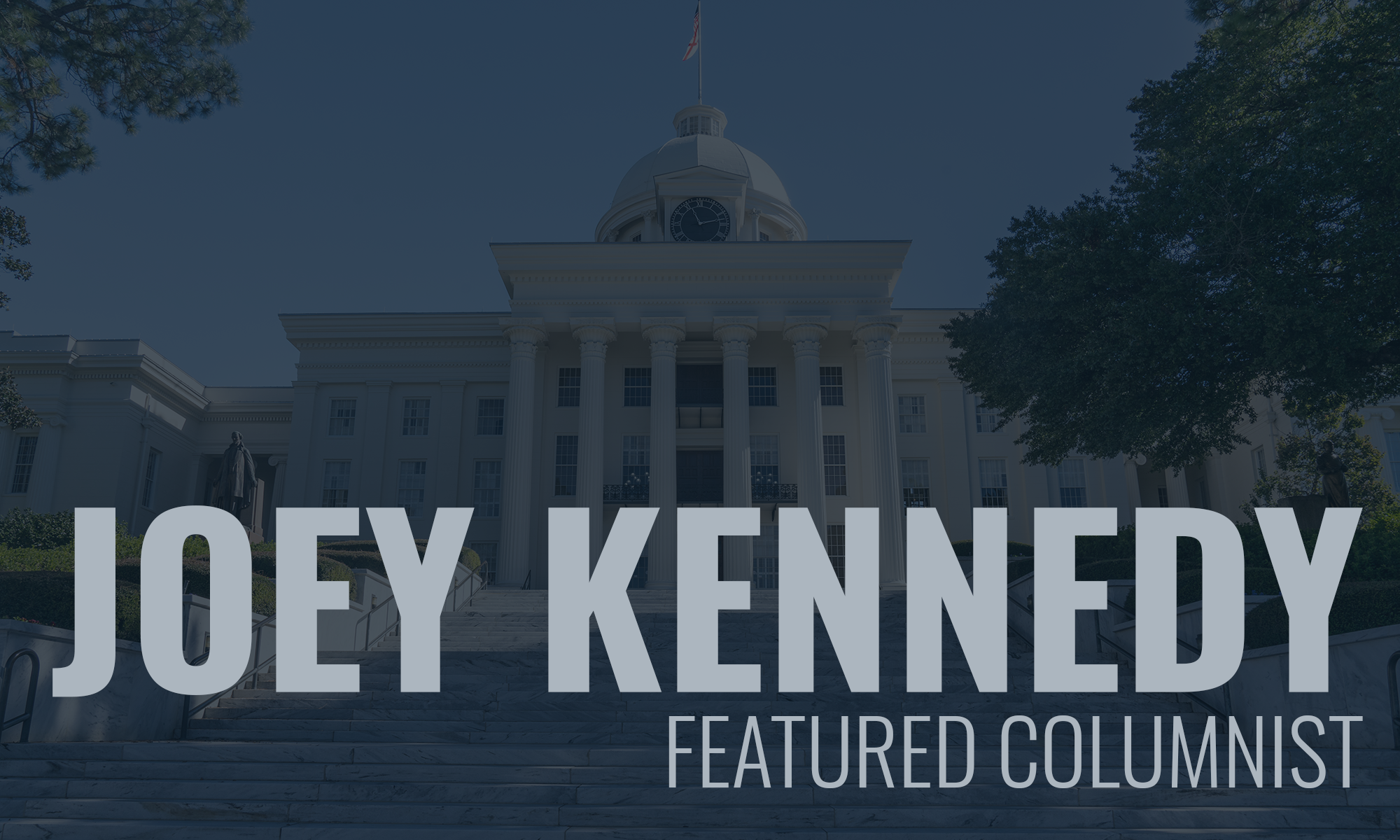 My wife received her $1,200 stimulus payment as a direct deposit several weeks ago. I did not get one, even though we file a joint income tax return, she makes more money than I, and our money is deposited into the same bank account.
I just figured there was some kind of mix-up. That's fine; mostly I'm patient when I'm getting "free" money. I'm not teaching this summer, so the money will come in handy when it comes.
Then this week, a lawyer friend and his wife received their stimulus money on a prepaid debit card. Luckily, my lawyer friend is a lawyer. He always reads the fine print.
More than likely, I would have thrown the fine print part of the stimulus in the trash, and maybe the debit card, too, because the whole thing looks like some sort of scam. And my friend says that in some ways, it is.
About 4 million of the debit cards were sent out by "Money Network Cardholder Services," with a return address in Omaha, Neb. They are issued by MetaBank, N.A. There is no indication on the envelope that this is indeed the stimulus money approved by Congress. There is a flier inside that says "Enclosed is your Economic Impact Payment Card." According to reports, the debit cards have been tossed into the garbage by people who think they are some elaborate scam or a solicitation for one of those high-interest credit cards.
They are valid, and your money is loaded onto them for you to spend like any Visa card. Except there are some catches, and this is what my friend is miffed about. He believes unsophisticated folks (that could be me) and marginalized people who receive the cards will succumb to the various fees that an unaware card user can incur.
Most services have no cost. Buy what you want, call for a balance inquiry, transfer the funds to your personal bank account, and use in-network ATMs that carry the AllPoint brand and you won't be charged.
However, there are fees for using out-of-network, domestic ATMs ($2 after the first withdrawal), $3 for ATM withdrawals in another country, even getting a balance from your ATM, either in-network, out-of-network, domestic and international (25 cents a pop).
If your card is lost or stolen, you'll pay for that as well. It'll cost $7.50 for a new card, and if you want it expedited, that'll be $17. If I lose my bank's debit card, or if the card is stolen (both of which have happened to me), my bank replaces the card for free in about five days. If you lose your "economic impact payment card," it could cost you $24.50 to have it replaced in a timely manner.
And here's where you can really run up charges: If you use a bank teller for a cash withdrawal on the card, there's no charge for the first withdrawal, but $5 for subsequent withdrawals using a teller.
If only a small percentage of users end up paying fees because they used the wrong ATM or prefer to get their cash from a human teller, that could add up to millions of dollars for somebody up the line, and that somebody is not going to be you or me.
I'm not complaining. I'm just urging caution if you're one of the millions of people who received one of these debit cards. Be aware they are coming and don't fall into the fee-trap that comes with them.
I'm no financial wiz – my family and friends can attest to that – but if I get one of those debit cards, I'm just going to transfer the whole amount into our checking account. If you don't have a bank account, and many people don't, I would just cash it out then cut up the card.
But be aware these cards are going out, and if you're waiting on your stimulus check, you might get a debit card instead. Don't throw it away. Buy something. It's what they want you to do.

Joey Kennedy, a Pulitzer Prize winner, writes a column each week for Alabama Political Reporter. Email: [email protected]
Print this piece