Hubbard Takes To The Airwaves
By Bill Britt
Alabama Political Reporter
MONTGOMERY—The day after the 2015 legislative session ended, newly re-elected Speaker of the House Mike Hubbard took to the air waves of his radio station WANI, again, attempting to drive home the idea that his indictment on 23 felony counts of public corruption was little more than a political witch hunt perpetrated by a rouge prosecutor. As proof that his indictments were nothing more than politics, he offered that he had been re-elected by the voters of his district, and was overwhelmingly re-elected speaker by a bi-partisan coalition.
"…It really was no surprise. I was, of course, honored to be re-elected. The fact that the vast majority of the Democrats only one voted against me. It was 99-1 and Alvin Holmes of Montgomery voted for himself. Yeah, Alvin, I think, does that stuff just because he's Alvin," said Hubbard on Thursday.
In the lengthy interview conducted by Andy Burcham, who is the station manager at WANI and Hubbard's employee, Hubbard talked about how "heartwarming" the "outpouring of support from both sides of the aisle" had been for him. He also told the listening audience, "I've been Speaker of the House and, of course, with all the things that have been going on with me, I think people realize that it could be them in it's political nature and the attacks that are coming it could be anybody in the House and from that standpoint I think everybody is kinda rallying around me which is really heartwarming. I really appreciate it."
Recently, Hubbard's attorney J. Mark White filed a motion with the Lee County Circuit Court to have the charges dismissed against him because the prosecution had tainted the jury pool in Lee County. But here, Hubbard is speaking directly to many of the citizen's of Lee County, saying his indictments are politically motivated.
Hubbard continues the conversation by recounting how difficult his indictments have been on his family, "Well, it's been stressful. I'm not gonna lie about that, it's always stressful. And I really hate it for my wife and two boys because they really don't deserve it. And it's been very stressful for them. And I don't wish this upon anybody."
Hubbard then repeats the theme that the investigation that led to his arrest was political, saying, "They know that it's political, it's a witch hunt, we've got a rogue prosecutor and, unfortunately, we have an absentee Attorney General. And it is all tied to politics." Once again, he points to his re-election in the District and as Speaker as proof that the his felony charges are simply politics. "You know, it's stressful to have to go through it, Andy, but, you know I'm confident, not worried about the outcome, because, at the end of the day, the truth will come out, so…I'm not concerned about that, it's just, it's concerning the level to which people will go, certain entities, and what they will do in the name of politics when they're trying to change the leadership," Hubbard said.
Hubbard goes on to tell the listeners in Lee County that he is looking forward to his pre-trial hearing at the end of January. "I'm just anxious to get it going because I'm anxious for us to start exposing all the things we have and all the facts that we have and up until now have been unable to even talk about," said Hubbard. "And I'm anxious to get that going for people to understand what's going on even more than they suspect now and I think that their suspicions are going to be validated and hopefully we'll put this behind us."
On Jan. 1, 2015, Hubbard filed a motion to have, "any pleading or document which contains or includes any allegation of any extrinsic evidence of other crimes, wrongs, or acts…," placed under seal, because it might prejudice a jury pool and yet here on WANI, a broadcast station he owns, he is giving a large audience of potential jurors "his side" of the story.
Hubbard concludes this portion of the interview be reminding listeners that Rep. Barry Moore was acquitted of his perjury indictments. "You know Barry Moore? He was a House member who was implicated in some part of it. They had his trial. It took two days and it took just a little bit of time for that jury to figure out exactly what was going on with that. And, of course, found him completely innocent and the same thing is gonna happen here, it's just the matter of the time."
Hubbard would have the public believe that rouge prosecutors, loosed by an absentee Attorney General, have led to the felony criminal charges against him. He would also offer as evidence of his innocence, his re-election as Representative in District 79 and Speaker of the Alabama House of Representatives.
Opinion | Inside the Statehouse: Buck's pocket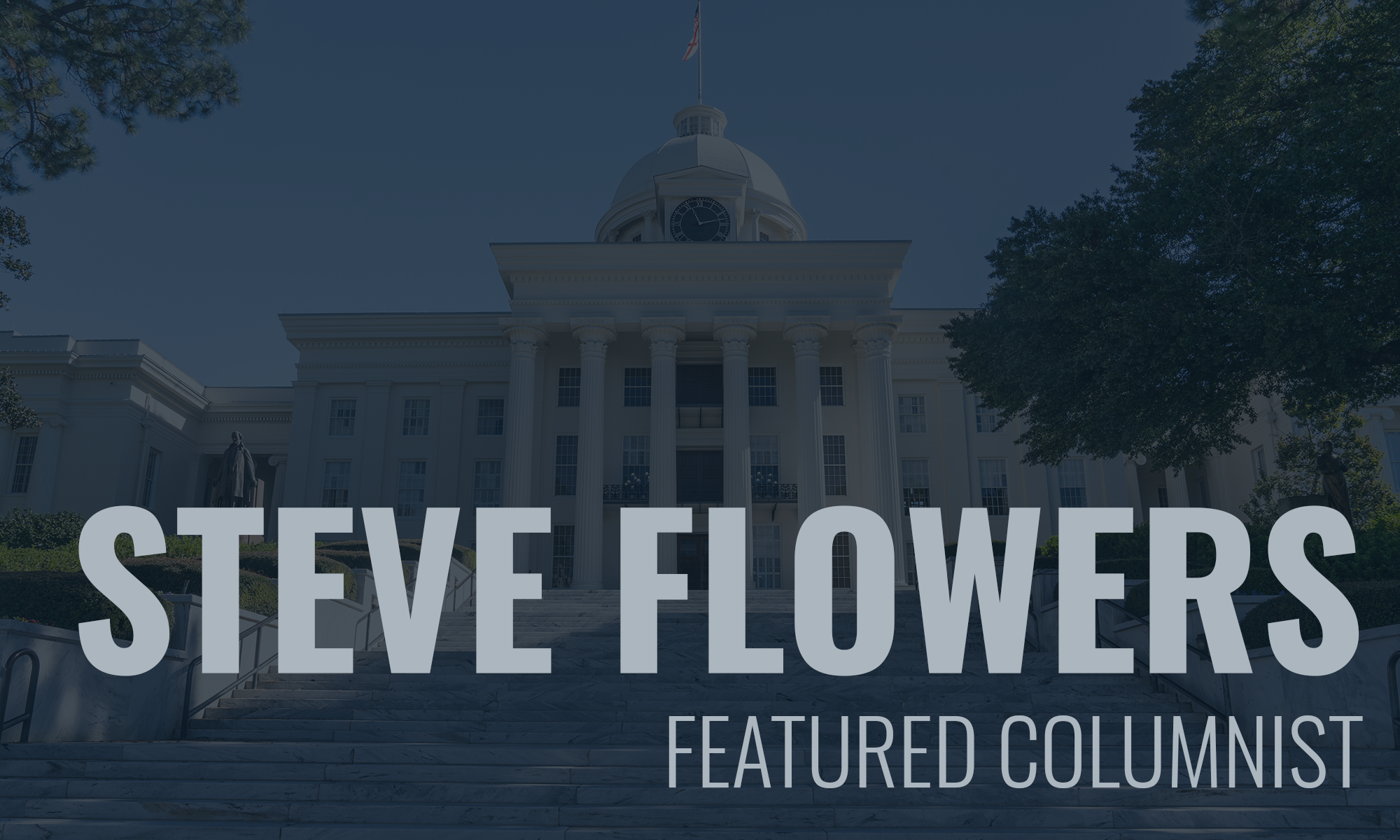 You voted Tuesday on a crowded ballot.
Historically, in Alabama we have voted more heavily in our Governor's race year than in a presidential year. That is probably because we were more interested in the local sheriff and probate judge's races, which run in a gubernatorial year, than who is president. The old adage, "all politics is local," definitely applies here in Alabama.
We not only have a governor's race this year, we have all secondary statewide offices with a good many of them open including Lt. Governor, Attorney General, State Treasurer, Auditor, and two seats on the Public Service Commission. We have five seats on the State Supreme Court, one being Chief Justice. All 140 seats in the Legislature are up for a four-year term. These 35 state Senate seats and 105 House contests are where most of the special interest PAC money will go. And, yes, we have 67 sheriffs and 68 probate judges as well as a lot of circuit judgeships on the ballot.
You may think the campaigning is over. However, some of the above races have resulted in a runoff which will be held on July 17. So get ready, we have six more weeks of campaigning before all the horses are settled on for the sprint in November.
We have a lot of folks headed to Buck's Pocket. Last year after the open Senate seat contest, a young TV reporter for one of the stations I do commentary for asked me about Roy Moore and his loss. I told her ole Moore had gotten on his horse, Sassy, and ridden off into the sunset to Buck's Pocket, which by the way wasn't a long ride from his home in Gallant in Etowah County. She looked at me with a puzzled look. Probably a lot of you are also wondering what I'm talking about when I refer to Buck's Pocket.
For decades, losing political candidates in Alabama have been exiled to Buck's Pocket.  It is uncertain when or how the colloquialism began, but political insiders have used this terminology for at least 60 years.  Alabama author, Winston Groom, wrote a colorful allegorical novel about Alabama politics and he referred to a defeated gubernatorial candidate having to go to Buck's Pocket.  Most observers credit Big Jim Folsom with creating the term.  He would refer to the pilgrimage and ultimate arrival of his opponents to the political purgatory reserved for losing gubernatorial candidates.
This brings me to another contention surrounding Buck's Pocket. Many argue that Buck's Pocket is reserved for losing candidates in the governor's race. Others say Buck's Pocket is the proverbial graveyard for all losing candidates in Alabama.
One thing that all insiders agree on is that once you are sent to Buck's pocket you eat poke salad for every meal. Groom also suggested that you were relegated to this mythical rural resting place forever. However, history has proven that a good many defeated Alabama politicians have risen from the grave and left Buck's Pocket to live another day. Roy Moore may be a good example. He has risen from the grave before. He is only 70, and he may grow weary of eating poke sallet.
Most folks don't know that there really is a Buck's Pocket. Big Jim would campaign extensively in rural North Alabama often one on one on county roads. One day while stumping in the remote Sand Mountain area of DeKalb County he wound up in an area referred to as Buck's Pocket. It was a beautiful and pristine area, but it was sure enough back in the woods. Big Jim who loved the country and loved country folks was said to say that, "I love the country but I sure wouldn't want to be sent to Buck's Pocket to live."
Buck's pocket is now not a mythical place. If you are traveling up the interstate past Gadsden, on the way to Chattanooga, you will see it. There is a Buck's Pocket State Park in DeKalb County, thanks to Big Jim.
So the next time you hear an old timer refer to a defeated candidate as going to Buck's Pocket, you will know what they are talking about.
See you next week.
Steve Flowers is Alabama's leading political columnist. His weekly column appears in over 60 Alabama newspapers. He served 16 years in the state legislature. Steve may be reached at www.steveflowers.us.