Public Corruption: "When Principles End and Only Opportunism Prevails."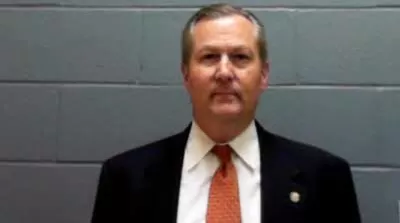 By Bill Britt
Alabama Political Reporter
MONTGOMERY—Speaker of the House Mike Hubbard wants the people of Alabama—especially the political class and potential jurors in Lee County—to believe that his indictment of 23 felony counts of public corruption is politically motivated, and that his reelection as Speaker by the majority of Democrats and Republicans in the House is proof of his innocence.
In his book, "Controlling Corruption," Robert Klitgaard writes, "Corruption exists when an individual illicitly puts personal interests above those of the people and ideals he or she is pledged to serve."
This is exactly what the State's case against Hubbard claims. Hubbard is charged by the State with using his elected office for financial gain, obtaining financial favors from lobbyists and others with business before the Legislature.
According to the State's filings, "Eighteen citizens from Lee County returned a 23 count felony indictment charging Hubbard with six counts of using his office for personal gain, one count of voting for legislation with a conflict of interest, eleven counts of soliciting or receiving a thing of value from a lobbyist or principal, four counts of lobbying an executive department or agency for a fee, and and one count of using State equipment."
Klitgaard states, "Corruption can involve promises, threats, or both; can be initiated by a public servant or an interested client; can entail acts of omission or commission; can involve illicit or licit service." This again seems to fit into the pattern that the State used to indict Hubbard.
Even Hubbard himself wrote extensively on corruption in his vanity tome, "Storming the State House" citing the cases against Don Siegelman and others. Hubbard writes, "In late 2005, indictments alleging a wide variety of charges, including bribery and obstruction of justice, rained down upon Siegelman… Siegelman quickly blamed for the allegations, not upon his own wrongdoing, but upon an imagined complex conspiracy against him that included the Bush White House, the US Justice Department and the Alabama governor's office."
This sounds similar to the "complex conspiracy" Hubbard has alleged in his own indictments, claiming political prosecution by Attorney General Luther Strange, rouge prosecutors and liberal special interests.
Hubbard writes that Siegelman's reasoning was, "so fantastic, unbelievable, and circuitous that I am surprised he did not include the Dalai Lama and Queen Elizabeth among those conspiring against him."
Hubbard then derides Siegelman for seeking "the spotlight, even when his world was crumbling around him." Meanwhile, Hubbard has taken advantage of every media platform available to espouse his own "fantastic, unbelievable, and circuitous" theory.
Recently, Hubbard appeared in Huntsville at an event attended by a "who's who" of North Alabama politicos including, "United States Representative Mo Brooks, Huntsville Mayor Tommy Battle, Madison Mayor Troy Trulock, and many other political dignitaries…" according to a report by John Corrigan for AL.com.
In Klitgaard's book, he recounts a story from Guatemala that he says, "illustrates the alarmingly widespread view," of public corruption. The story is as follows:
"When in a society the shameless triumph; when the abuser is admired; when principles end and only opportunism prevails; when the insolent rule and the people tolerate it; when everything becomes corrupt but the majority is quiet because their slice is waiting…When so many 'whens' unite, perhaps it is time to hide oneself, time to suspend the battle; time to stop being a Quixote; it is time to review our activities, reevaluate those around us, and return to ourselves."
Since his arrested by the State, Hubbard has gathered politicos from around the State to sing his praises, most notably, US Rep. Mike Rogers, State reps and former law enforcement officers, Mike Ball, Mac McCutcheon and Allan Farley.
Hubbard writes in "Storming the State House," "I found myself wondering which was sadder— the steep free-fall that Siegelman had experienced since the height of his power or the fact that more than a third of Democratic voters would support a candidate who spent his days fighting serious corruption charges."
The irony of Hubbard's "wondering" then and his actions now, lead back to the question of what to do when? "…the shameless triumph; when the abuser is admired; when principles end and only opportunism prevails?"
Hubbard's so-called consulting clients paid him perhaps hundreds of thousands of dollars. He acquired hundreds of thousands more in the form of "investments." As Chairman of the ALGOP, he funneled more money into his own business interests and he voted for legislation that would give millions in Medicaid funds to his client.
Klitgaard stresses that we should not look at public corruption as a moral issue, rather "another problem to be analyzed with the tools of public policy and management."
In 2010, the Republican super majority passed strict ethics laws as tools to manage public corruption. Hubbard now finds himself on the other side of those laws, but wants to escape the consequences of his actions.
He writes of Siegelman, "[He gave an] impassioned argument that the charges against him were part of a Republican political machine that, for some unexplained and unacknowledged reason, feared Siegelman and his influence."
Today, Hubbard is making the exact same argument for which he condemned Siegelman.
Opinion | Inside the Statehouse: Buck's pocket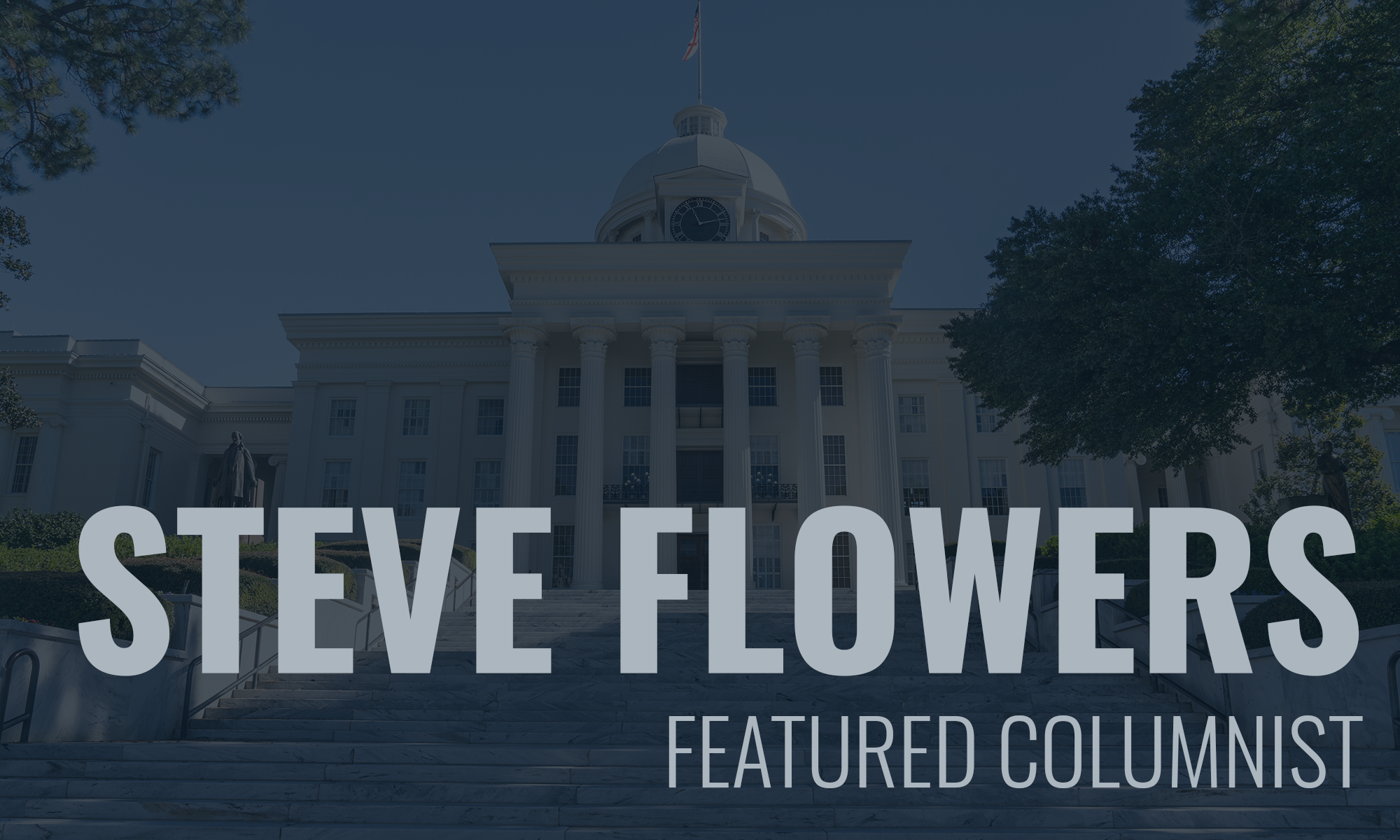 You voted Tuesday on a crowded ballot.
Historically, in Alabama we have voted more heavily in our Governor's race year than in a presidential year. That is probably because we were more interested in the local sheriff and probate judge's races, which run in a gubernatorial year, than who is president. The old adage, "all politics is local," definitely applies here in Alabama.
We not only have a governor's race this year, we have all secondary statewide offices with a good many of them open including Lt. Governor, Attorney General, State Treasurer, Auditor, and two seats on the Public Service Commission. We have five seats on the State Supreme Court, one being Chief Justice. All 140 seats in the Legislature are up for a four-year term. These 35 state Senate seats and 105 House contests are where most of the special interest PAC money will go. And, yes, we have 67 sheriffs and 68 probate judges as well as a lot of circuit judgeships on the ballot.
You may think the campaigning is over. However, some of the above races have resulted in a runoff which will be held on July 17. So get ready, we have six more weeks of campaigning before all the horses are settled on for the sprint in November.
We have a lot of folks headed to Buck's Pocket. Last year after the open Senate seat contest, a young TV reporter for one of the stations I do commentary for asked me about Roy Moore and his loss. I told her ole Moore had gotten on his horse, Sassy, and ridden off into the sunset to Buck's Pocket, which by the way wasn't a long ride from his home in Gallant in Etowah County. She looked at me with a puzzled look. Probably a lot of you are also wondering what I'm talking about when I refer to Buck's Pocket.
For decades, losing political candidates in Alabama have been exiled to Buck's Pocket.  It is uncertain when or how the colloquialism began, but political insiders have used this terminology for at least 60 years.  Alabama author, Winston Groom, wrote a colorful allegorical novel about Alabama politics and he referred to a defeated gubernatorial candidate having to go to Buck's Pocket.  Most observers credit Big Jim Folsom with creating the term.  He would refer to the pilgrimage and ultimate arrival of his opponents to the political purgatory reserved for losing gubernatorial candidates.
This brings me to another contention surrounding Buck's Pocket. Many argue that Buck's Pocket is reserved for losing candidates in the governor's race. Others say Buck's Pocket is the proverbial graveyard for all losing candidates in Alabama.
One thing that all insiders agree on is that once you are sent to Buck's pocket you eat poke salad for every meal. Groom also suggested that you were relegated to this mythical rural resting place forever. However, history has proven that a good many defeated Alabama politicians have risen from the grave and left Buck's Pocket to live another day. Roy Moore may be a good example. He has risen from the grave before. He is only 70, and he may grow weary of eating poke sallet.
Most folks don't know that there really is a Buck's Pocket. Big Jim would campaign extensively in rural North Alabama often one on one on county roads. One day while stumping in the remote Sand Mountain area of DeKalb County he wound up in an area referred to as Buck's Pocket. It was a beautiful and pristine area, but it was sure enough back in the woods. Big Jim who loved the country and loved country folks was said to say that, "I love the country but I sure wouldn't want to be sent to Buck's Pocket to live."
Buck's pocket is now not a mythical place. If you are traveling up the interstate past Gadsden, on the way to Chattanooga, you will see it. There is a Buck's Pocket State Park in DeKalb County, thanks to Big Jim.
So the next time you hear an old timer refer to a defeated candidate as going to Buck's Pocket, you will know what they are talking about.
See you next week.
Steve Flowers is Alabama's leading political columnist. His weekly column appears in over 60 Alabama newspapers. He served 16 years in the state legislature. Steve may be reached at www.steveflowers.us.