House Does Not Take Expected Vote On Pain Capable Life Bill
By Brandon Moseley
Alabama Political Reporter
On Thursday, January 22, the Republican controlled US House of Representatives did not vote on the Pain-Capable Unborn Child Protection Act. The House had been expected to pass the Pro-Life legislation to coincide with Thursday's national March for Life. The House did, however, vote to end taxpayer support for abortion.
The National Right to Life Committee (NRLC) President Carol Tobias said in a written statement, "The House of Representatives did not pass the Pain-Capable Unborn Child Protection Act this week because certain lawmakers who voted for the same language in 2013, and who had promised their pro-life constituents that they would do so again, instead worked to weaken the bill or to prevent it from coming to the floor."
President Tobias continued, "While we are profoundly disappointed that the vote on the bill was delayed, we much prefer delaying the vote to passing a greatly weakened bill. We thank the House Republican leadership for quickly facilitating passage of the No Taxpayer Funding for Abortion Act (H.R. 7) which is another National Right to Life legislative priority." The House passed H.R. 7 today by a vote of 242-179."
Tobias said, "Pro-life citizens across the nation are sharply disappointed with those lawmakers who violated commitments to constituents and derailed a bill to protect babies in the sixth month and later, a bill with broad popular support. In some cases these actions were apparently dictated mainly by inordinate concern with political correctness and garnering favorable coverage from the mainstream news media. Some of these lawmakers may ultimately conclude that they were ill advised to sacrifice the trust of their pro-life constituents so egregiously."
The operative text of the Pain-Capable Unborn Child Protection Act (H.R. 36) was identical to H.R.1797, which the Republican controlled U.S. House of Representatives passed on June 18, 2013, by a vote of 228-196.
The Pain-Capable Unborn Child Protection Act (H.R. 36) would extend general protection from abortion to unborn children nationwide beginning at 20 weeks fetal age, based on congressional recognition that by this point in development, if not earlier, the unborn child is capable of experiencing pain. H.R. 36 is sponsored by US Representatives Trent Franks (R-Arizona) and Marsha Blackburn (R-Tennessee) and is based on model legislation developed by National Right to Life that has already been enacted in 10 states, including Alabama.
The problem that tripped up the legislation is a rape exception in the bill, but the rape must have been reported to legal authorities. Despite running on a Pro-Life platform, Rep. Renee Ellmers (R-North Carolina) withdrew her co-sponsorship of the bill over new objections to the definition of rape in the legislation. Rep. Jackie Walorski (R-Indiana) also withdrew her co-sponsorship.
Ellmers was pressuring Republican female lawmakers to omit the requirement of reporting the rape in order to get an exception. The National Right to Life Committee said in a statement: "20 weeks is 5 months time to obtain an abortion without any need to report, however after 5 months in order to get an abortion exception, a rape report would have to be filed. This is a HUGE loophole we cannot afford to have in the bill."
National Right to Life is concerned that widening the rape exemption to include non-reported rapes would be too large of a loop hole and objected to weakening the bill further.
Congresswoman Martha Roby (R-Montgomery) who supports H.R. 36 said on Facebook, "I believe this bill, and other important pro-life legislation, has a good chance of reaching the president's desk. One in particular I am eager to send to him is our bill banning abortions after 20 weeks. Differences within the conference kept us from passing it this week, but I'm confident we can get it done soon."
In the US Senate, Senator Lindsey Graham (R-South Carolina) plans to introduce the Pain-Capable Unborn Child Protection Act very soon.
Print this piece
840 hospitalized with confirmed, suspected COVID-19 in Alabama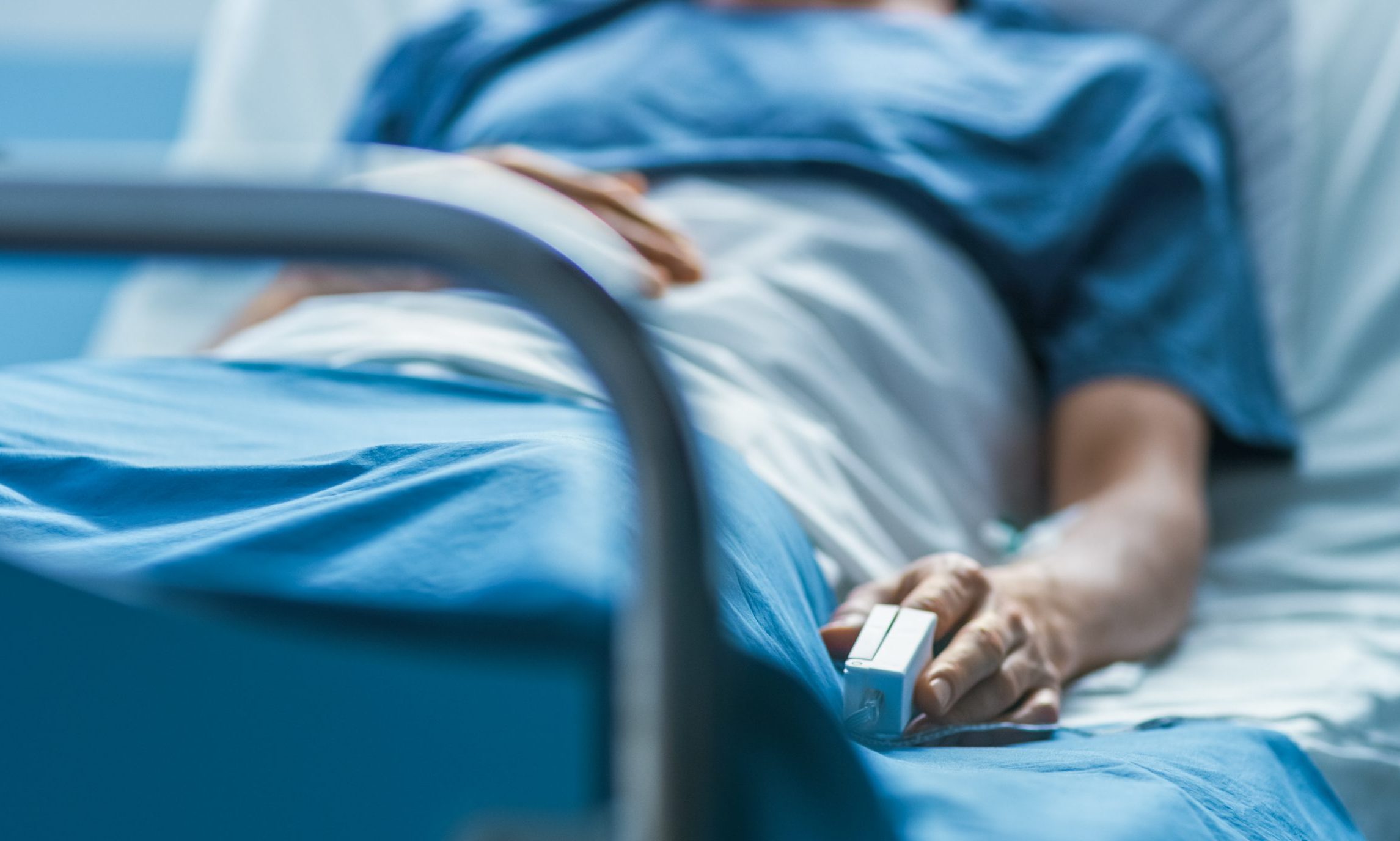 More than 800 people are hospitalized in Alabama with a confirmed or suspected diagnosis of COVID-19, the disease caused by the novel coronavirus.
State Health Officer Scott Harris said Friday evening that 255 people are hospitalized with a confirmed positive case of the virus. An additional 586 people are hospitalized with a suspected case of the virus, pending results of a test.
The rising number of hospitalizations, confirmed cases in nursing homes and the number of infections among the state's health care workers — which is as high as 200 cases — contributed to Gov. Kay Ivey's decision to issue a stay-at-home order Friday evening.
With 255 hospitalized confirmed cases, that means about 17 percent of the state's confirmed cases are hospitalized.
Not all of the patients in the group of suspected cases will end up testing positive for the virus, though, Harris said.
Some could be flu, pneumonia or some other unknown respiratory illness. Tests will need to be completed on those to determine if they truly have the virus, but hospitals are treating them as if they do have the virus.
By Friday evening, 1,535 people in Alabama have tested positive for COVID-19. There have been at least 38 reported deaths.
APR has been analyzing data released by Alabama hospitals or provided to APR for the past two weeks in an attempt to determine how many people are hospitalized in the state.
Our analysis, as late as Wednesday, showed that about 120 people were hospitalized with confirmed cases.
The numbers from the state health officer today, reported by the Alabama Incident Management System, are higher than our highest estimates because our data only included ten of the state's largest hospitals. The number of confirmed hospitalizations is also growing.
UAB said Friday afternoon that it is treating 62 positive inpatients, up from 52 at the beginning of the week.
In the middle of a severe outbreak in Chambers and Lee counties, East Alabama Medical Center said Friday that it has 32 positive patients and 20 more suspected patients. It's already discharged 19 people from inpatient care.
The number of hospitalized patients in Alabama is expected to grow until at least April 17, when modeling from the University of Washington's Institute for Health Metrics and Evaluation suggests Alabama will reach its peak resource usage.
At that point, the modeling shows that Alabama could be short 20,000 hospital beds and short 5,000 ICU beds. Harris said the Alabama Department of Public Health has found the IHME's modeling helpful for its timeline, but he's hopeful that the numbers may not be so high.
"I'm not saying they're wrong but I think that the timeline is the part that I really feel like has been most useful," Harris said. "I think that's the part where there's the least amount of variability."
Alabama is already facing difficulty in finding new ventilators to bolster its surge capacity. Harris said Friday in an interview with APR that the state requested 500 ventilators from the national strategic stockpile, but the Department of Health and Human Services doesn't appear likely to fulfill that request any time soon. The state has added a few hundred ventilators to its capacity by converting anesthesia machines and veterinary ventilators into ventilators that can be used for COVID-19 patients.
The U.S. Army Corps of Engineers is also looking at hospitals and other sites around the state that can be converted into field hospitals.
East Alabama Medical Center in Opelika, Harris said, is under particular strain already because of a large outbreak in Chambers and Lee County, contributing to its rising hospitalizations numbers.
"There's no question that what's going on in Opelika right now is related to Chambers County," Harris said. "You know that hospital is really having a difficult time right now, and it is, by and large, connected to this outbreak that we've seen in Chambers County."
Chambers County, by far, has the largest per capita number of cases in the state. The Montgomery Advertiser's Melissa Brown reported Friday that the outbreak could be linked to church services. EAMC has said the same.
"There certainly seems to have been a church homecoming event that involved a large number of people," Harris said. "It was before Jefferson County even issued their first order so you know it was kind of before it was on everybody's radar locally in Alabama. And I think a lot of cases have been connected to that."
East Alabama Medical Center also released its own modeling Friday, and it shows that in a worst-case scenario, that hospital alone could be faced with 1,750 patients on April 23.
That scenario is unlikely to play out because it assumes no social distancing, but even better-case scenarios suggest between 500 and 1,000 people could be hospitalized at EAMC alone if fewer 75 percent of the public adheres to social distancing.
"Social distancing is the number one denominator," said Dr. Roberts, EAMC's chief of staff.  "If we do a poor job of that—50 percent or less—then we're in a situation where our hospital simply cannot handle the influx of ICU patients we will see or the number of ventilators we will need, and many people will die as a result. This includes even those without COVID-19 because we simply will not have the staff and equipment to keep up."
If more than 75 percent of the population adheres by social distancing, EAMC's modeling concludes, then the peak number of patients at the hospital at one time would be 74. But the peak wouldn't be until June 15, so people would have to do the right thing for more than two months.
"And that only gets us to the peak," Roberts said. "We would still have COVID-19 in the community."
UAB's director of infectious diseases, Dr. Jeanne Marrazzo, said Thursday that hospitals across the state are facing a near-term shortage of personal protective equipment — a situation she called "dire."
"The situation is dire," she said. "It is not just masks. It's gloves. It's hand sanitizer. It's gowns."
In some of the PPE categories, the number of days left before supplies run out is in the single digits. The hospitals may get new shipments of supplies, but if the situation deteriorates, the shortages might worsen.
"This is not a hypothetical scenario," Marrazzo said. "This is real. And these are the people who are working to take care of you and your family in our communities every single day, who are being asked to be concerned, and sometimes even make decisions about who gets to use the various degrees of PPE."
Alabama is one of a few states that is not regularly releasing hospitalization data. In the interview with APR Friday, Harris said the Alabama Department of Public Health is working to begin providing that data regularly.
"We are about to do that," Harris said. "We're not trying to not put it out. It's just been an issue with our GIS people in trying to work it out."
Print this piece