Media Silence Is The Key To Hubbard's Survival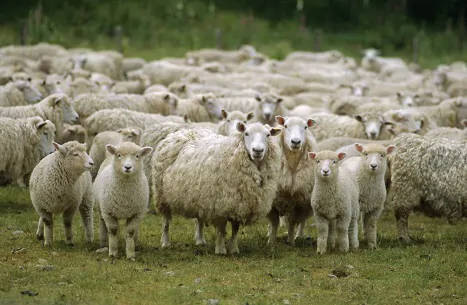 By Bill Britt
Alabama Political Reporter
In what universe do we find Liberal Democrats from New York calling for the indicted speaker of the General Assembly to step down from his leadership post and so-called Southern Republican Conservatives doing just the opposite? Welcome to the "Brave New World: Politics of the Absurd."
Last week, Sheldon Silver, the speaker of the New York Assembly, was indicted on five counts of public corruption. Silver, a democrat, is considered the most power politico in the Empire State. Within days of his indictment he has been forced to step down as the head to the State's General Assembly.
Here in the Heart of Dixie, the bastion of conservative law and order, they held a pep rally for Speaker Mike Hubbard, after he was charged with 23 felony counts of public corruption.
What do the Northern Democratic elite know that Southern Republican elite do not? Perhaps a better question is, what do New York Democrats fear that Alabama Republicans do not?
New York Democrats fear the press. Alabama politicians fear the press too, but here in Dixie, the press has been practically silent. Within hours of Silver's arrest, the New York Times called for Silver to resign from the New York Assembly.
The Times editorial board wrote, "In New York's sleazy political world, where fairly obvious corruption is not just tolerated but encouraged by ethics laws that barely deserve the name, Mr. Silver does not have to relinquish his power even temporarily. That, in fact, is something he should have done two years ago…"
The Poughkeepsie Journal editorial board shared the same theme, as did the New York Daily News and others. The News board wrote, "They got the bastard. So say the feds. Presumption of innocence granted, it was a pleasure to see Sheldon Silver in handcuffs, for his offenses against New Yorkers have long been criminal. As Assembly speaker, Silver has practiced gangster rule fit for a Mafia social club without the guns and goons. Cross him and you were dead politically. Pay tribute and you prospered—if he felt like it."
The Rochester Democrat & Chronicle editorial board said, "No matter how you regard New York Assembly Speaker Sheldon Silver, his arrest Thursday on corruption-related charges is a potential disaster for the smooth functioning of the Legislature."
The editorial board at syracuse.com opined, "It should go without saying that Assembly Speaker Sheldon Silver— charged Thursday with taking millions of dollars in graft—must resign from that job. He's politically crippled, ethically bankrupt and supremely unfit to lead."
Please note that these editorial boards did not ask just for Silver to step down temporarily as Speaker, they called for him to resign.
Interestingly, syracuse.com is owned by the same company as al.com, and this may illustrate the problem most clearly.
Here in Alabama, only the Alabama Political Reporter and the Dothan Eagle has called for Hubbard to step down.
The Birmingham News, the Huntsville Times and the Press Register are all represented by al.com, and their editorial board has been timid when it comes to Hubbard. The Anniston Star: quiet. The Decatur Daily: nothing. The Gadsden Times, well, silent. 
John Archibald and Josh Moon have made some serious jabs at the farce surrounding Hubbard but the full force of their news organizations has been absent. 
In Alabama, the Fourth Estate has been cowed by Hubbard and comprised by his attorney J. Mark White. For over two years, White and Hubbard lied to the media about the State's investigation into Hubbard's wrong doing. (Is this not an excellent reason to distrust every word that comes from their mouths?) Yet, reporters still cover their spin as if it were gospel. White even makes sure that certain reporters are given Hubbard's legal motions even before the State prosecutors see them.
Alabama news outlets are running on a treadmill while the Grim Reaper gains ground, and the very reason is not the decline in readership, per se, but the absence of courage and integrity to stand up and fight. That attracts loyal readers.
In New York, Democrats control the government. They called for the all-powerful Democratic speaker to resign. Add to that, the same call from the press, and Silver had to, at least, relinquish his leadership roll in the Assembly. Here in Alabama, the press is as silent as the grave, and this is why Hubbard remains Speaker.
The editorial boards of Alabama's leading publicans remain quiet at this time of great political crisis. They are the ones who are supposed to represent the people of our State, calling for justice and pointing a finger at corruption. But, with lips sealed and hands buried deep in their pockets, they let the corrupt run amok without so much as a peep.
The press is what New York Democrats fear, but in Alabama, the Republicans know a majority of them will be as silent as lambs.
Opinion | Inside the Statehouse: Buck's pocket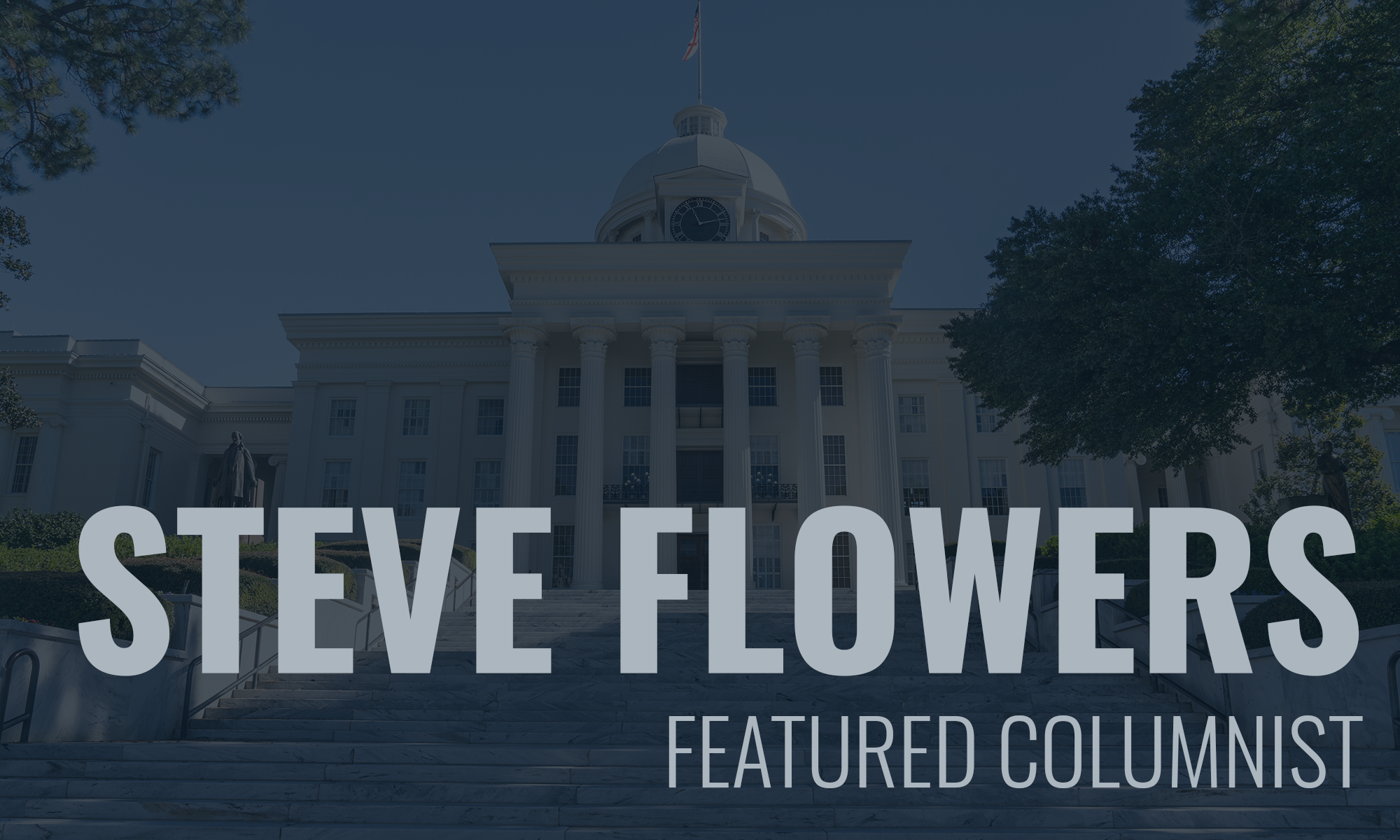 You voted Tuesday on a crowded ballot.
Historically, in Alabama we have voted more heavily in our Governor's race year than in a presidential year. That is probably because we were more interested in the local sheriff and probate judge's races, which run in a gubernatorial year, than who is president. The old adage, "all politics is local," definitely applies here in Alabama.
We not only have a governor's race this year, we have all secondary statewide offices with a good many of them open including Lt. Governor, Attorney General, State Treasurer, Auditor, and two seats on the Public Service Commission. We have five seats on the State Supreme Court, one being Chief Justice. All 140 seats in the Legislature are up for a four-year term. These 35 state Senate seats and 105 House contests are where most of the special interest PAC money will go. And, yes, we have 67 sheriffs and 68 probate judges as well as a lot of circuit judgeships on the ballot.
You may think the campaigning is over. However, some of the above races have resulted in a runoff which will be held on July 17. So get ready, we have six more weeks of campaigning before all the horses are settled on for the sprint in November.
We have a lot of folks headed to Buck's Pocket. Last year after the open Senate seat contest, a young TV reporter for one of the stations I do commentary for asked me about Roy Moore and his loss. I told her ole Moore had gotten on his horse, Sassy, and ridden off into the sunset to Buck's Pocket, which by the way wasn't a long ride from his home in Gallant in Etowah County. She looked at me with a puzzled look. Probably a lot of you are also wondering what I'm talking about when I refer to Buck's Pocket.
For decades, losing political candidates in Alabama have been exiled to Buck's Pocket.  It is uncertain when or how the colloquialism began, but political insiders have used this terminology for at least 60 years.  Alabama author, Winston Groom, wrote a colorful allegorical novel about Alabama politics and he referred to a defeated gubernatorial candidate having to go to Buck's Pocket.  Most observers credit Big Jim Folsom with creating the term.  He would refer to the pilgrimage and ultimate arrival of his opponents to the political purgatory reserved for losing gubernatorial candidates.
This brings me to another contention surrounding Buck's Pocket. Many argue that Buck's Pocket is reserved for losing candidates in the governor's race. Others say Buck's Pocket is the proverbial graveyard for all losing candidates in Alabama.
One thing that all insiders agree on is that once you are sent to Buck's pocket you eat poke salad for every meal. Groom also suggested that you were relegated to this mythical rural resting place forever. However, history has proven that a good many defeated Alabama politicians have risen from the grave and left Buck's Pocket to live another day. Roy Moore may be a good example. He has risen from the grave before. He is only 70, and he may grow weary of eating poke sallet.
Most folks don't know that there really is a Buck's Pocket. Big Jim would campaign extensively in rural North Alabama often one on one on county roads. One day while stumping in the remote Sand Mountain area of DeKalb County he wound up in an area referred to as Buck's Pocket. It was a beautiful and pristine area, but it was sure enough back in the woods. Big Jim who loved the country and loved country folks was said to say that, "I love the country but I sure wouldn't want to be sent to Buck's Pocket to live."
Buck's pocket is now not a mythical place. If you are traveling up the interstate past Gadsden, on the way to Chattanooga, you will see it. There is a Buck's Pocket State Park in DeKalb County, thanks to Big Jim.
So the next time you hear an old timer refer to a defeated candidate as going to Buck's Pocket, you will know what they are talking about.
See you next week.
Steve Flowers is Alabama's leading political columnist. His weekly column appears in over 60 Alabama newspapers. He served 16 years in the state legislature. Steve may be reached at www.steveflowers.us.