Roby Says House Acting To Combat Sex Trafficking
By Brandon Moseley
Alabama Political Reporter
On Tuesday, January 27, Congresswoman Martha Roby (R-Montgomery) released a statement to announce that the House has passed Bi-partisan bills to try to deal with America's "fastest growing" criminal enterprise: human sex trafficking.
US Representative Martha Roby strongly supports the measures and said that legislation is needed to combat the "atrocious" crimes of trafficking and sex slavery.
Congresswoman Roby said, "This problem is growing, and it's personal. Today the House voted on a series of bills to put a stop to these atrocious crimes and to protect and assist victims. It's past time to end trafficking."
According to the Federal Bureau of Investigation (FBI), sex trafficking is the fastest growing profit scheme for organized crime worldwide and each year. More than 300,000 American children are at risk for becoming sex trafficking victims.
The legislation passed by the House this week seeks to fight the problem by enhancing tools for law enforcement at home and abroad, while boosting support for victims' services and raise awareness of the sometimes-overlooked problem.
The bills include: H.R. 514, the Human Trafficking Prioritization Act, sponsored by Rep. Chris Smith (R-New Jersey), which further prioritizes the State Department's focus on the human trafficking worldwide; H.R. 515, Megan's Law to Prevent Demand for Child Sex Trafficking, also sponsored by Rep. Chris Smith which seeks to boost cooperation between the United States and other nations to crack down on known sex offenders and human traffickers; H.R. 357, the Human Trafficking Prevention Act, sponsored by Rep. Sean Patrick Maloney (D-New York), to ensure State Department employees are properly trained to identify and assist sex trafficking victims; H.R. 468, the Enhancing Services for Runaway and Homeless Victims for Youth Trafficking Act, sponsored by Rep. Joe Heck (R-Nevada), which helps at-risk runaway and homeless youth from becoming sex trafficking victims by improved and focused support programs; and H.R. 469, the Strengthening Child Welfare Response to Trafficking Act, sponsored by Rep. Karen Bass (D from California), which improves practices within state child welfare systems to identify and document sex trafficking cases.
The House also passed: H.R. 246, sponsored by Rep. Joyce Beatty (D-Ohio), making child sex trafficking and child prostitution reportable categories for the National Center for Missing and Exploited Children; H.R. 398, the Trafficking Awareness Training for Health Care Act, sponsored by Rep. Renee Ellmers (R-North Carolina), which ensures healthcare workers are properly trained to recognize the hallmark signs of human trafficking, improving their ability to intervene and assist victims;  H.R. 460, the Human Trafficking Detection Act, sponsored by Rep. Mark Walker (R-North Carolina), which provides for the proper training of Department of Homeland Security personnel on how to effectively deter, detect, disrupt, and prevent human trafficking; H.R. 350, the Human Trafficking Prevention, Intervention, and Recovery Act, sponsored by Rep. Kristi Noem (R-South Dakota), which seeks to ensure that myriad existing programs and resources, including grants to states, are being properly updated and utilized to effectively combat sex trafficking; H.R. 159, the Stop Exploitation Through Trafficking Act, sponsored by Rep. Erik Paulsen (R-Minnesota), which promotes safe harbor laws at the state level to encourage at-risk youth to seek protective services and counseling as victims without fear targeting or prosecution; H.R. 181, the Justice for Victims of Trafficking Act, sponsored by Rep. Ted Poe (R-Texas), which enhances tools for domestic law enforcement and boost support for victims services; H.R. 285, the Stop Advertising Victims of Exploitation Act, sponsored by Rep. Ann Wagner (R-Missouri), which cracks down on the commercial exploitation of children and trafficking victims by criminalizing acts of such advertising.
The Alabama Human Trafficking Task Force is holding a summit on Friday to discuss how to fight the growing specter of human trafficking, particularly of women and children, in and through Alabama.  The Task Force announced in a written statement that they will host the Alabama Human Trafficking Summit on Friday, January 30 from 9 AM to 4:45 PM at the First Baptist Church of Montgomery at 305 S Perry St in Montgomery, Alabama.
Federal law enforcement authorities met on Thursday, January 15, to discuss the growing human trafficking problem.  US Attorney George Beck Jr. said in a written statement. "January is Human Trafficking Prevention month, and I am pleased that we can gather together for meaningful discussions and training on this vital subject.  It is critical that citizens and law enforcement be more proactive and take every opportunity to learn how to recognize the signs of a terrible crime that results in the abuse, intimidation, and enslavement of women and children."
According to the US Department of Health and Human Services human trafficking is recognized as "a modern-day form of slavery" and "is tied with the illegal arms industry as the second largest criminal industry in the world today." There are two major forms of human trafficking: labor or sex trafficking. Labor trafficking may include forced labor or debt bondage in which the victim continually works to pay off an undefined and seemingly endless debt.
To view Rep. Roby's video statement: https://www.youtube.com/watch?v=Z0Y1g8PoFtc&feature=youtu.be
Print this piece
Opinion | It should be clear by now: Kaepernick was right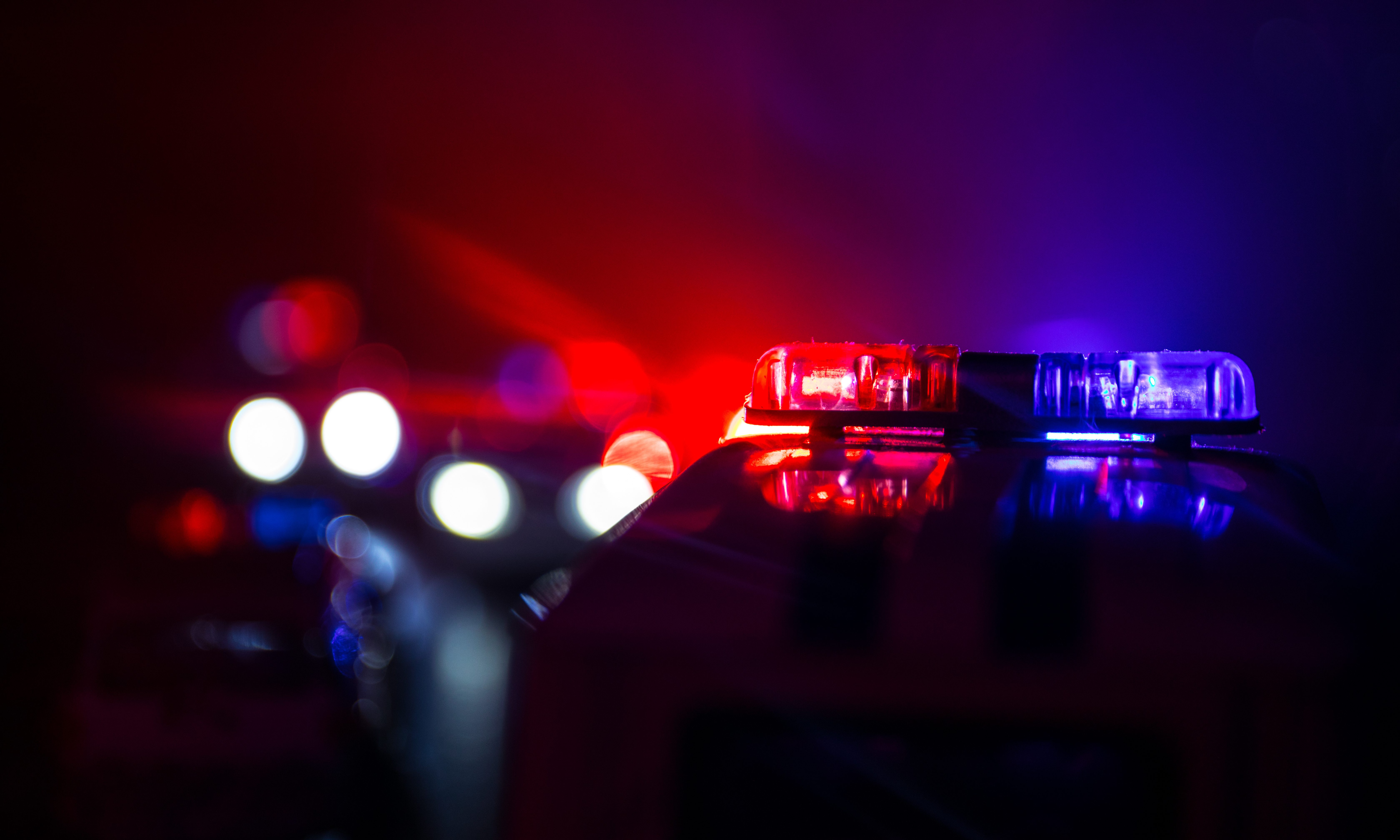 A lot of people owe Colin Kaepernick an apology. 
If nothing else, surely the last few weeks of horrible, horrible racial incidents have left even the most adamant Kap haters reconsidering their positions.
Maybe, just maybe, they're thinking the man has a point: That justice in this country isn't color blind.
And that the promises of justice and equality, represented by the United States flag and anthem, often fall well short for black men in this country. 
Then again, if you didn't understand before now, there's a good chance that watching ANOTHER black man be choked to death in broad daylight on an American street by a police officer — as three other police officers defended him — then you're probably not inclined to understand now. 
George Floyd, the man we've all now witnessed dying on a Minneapolis street, as he begged a cop to let him breathe, did not deserve to die. Hell, he didn't even deserve to be handcuffed and tossed down on the street, much less to have a cop put his knee on his throat until he died. 
A store thought Floyd was forging a check. A person at the store called the cops. And a few minutes later Floyd was dead. 
This, in a nutshell, is why Kaepernick began his protest several years ago. Why he sacrificed his NFL career. Why he has endured the death threats and vitriol. 
Because these sorts of awful acts are far too common for black men in America. The prevalence of the cell phone camera has made that abundantly clear over the last several years. 
It's hard to imagine how many of these incidents were swept under the rug in years past. Especially after the actions of other cops, district attorneys and judges to protect the dirtiest of cops have also been exposed. 
That sad fact was highlighted in the Ahmaud Arbery shooting in Georgia in February. Even with video evidence, it took a new DA and the Georgia Bureau of Investigation becoming involved before the two men who hunted Arbery down were arrested. 
All because one of the men was a retired investigator who worked for the DA's office. 
Because why mess up the life of a white man simply for shooting one black man who might have done something at some time? 
But the deck stacking won't stop with the arrest. 
If the murder of Greg Gunn in Montgomery back in 2016 taught us anything, it's that the entire system is rigged to ensure the bad cops never face full justice for their crimes. 
After Gunn, who was walking home after a poker game in his neighborhood, was murdered steps from his own front porch by a white cop who thought he looked suspicious, the cop was — to the shock of almost everyone — arrested within a week and before a grand jury could rule. 
Other cops — even ones who privately admitted to me that the cop, Aaron Smith, was in the wrong — pitched one hell of a hissy fit when the arrest warrant was issued. They threatened a walk-out. They showed up to sit in the courtroom during one of Smith's early hearings. The mayor of the city vowed to keep Smith on the payroll. 
And then the real shenanigans started. 
Judges started to bail on the case — eight in all. The Alabama Supreme Court issued an unprecedented ruling that removed a black judge from the case. The appointed judge moved the trial from 70-percent-black Montgomery to 70-percent-white Dale County. 
After all of that, and even with Smith admitting to investigators that he never had probable cause to stop, chase or shoot Gunn, the best prosecutors could do was a manslaughter conviction. 
And in one final slap to the faces of Gunn's family, Smith was released on bond while he appeals his conviction. He's out today, having served only a few weeks to this point for a murder committed more than four years ago. 
This is the system that black Americans must traverse in this country. One that leaves black parents rightfully concerned that the men and women all of us white people call for protection might just be the executioners of their children. 
The rights guaranteed to us in the Constitution are not based on skin color. But too often, the protection of those rights by cops, DAs and judges is. 
That's not right. And all of us should be willing to say so. 
And maybe admit that Kaepernick had a point.
Print this piece