Moore Says Granade Ruling Not Binding
By Brandon Moseley
Alabama Political Reporter
On Tuesday, February 3, the Eleventh Circuit Court of Appeals denied Alabama Attorney General Luther Strange's (R) request for a stay of a federal court ruling by Judge Callie Granade in Mobile. Judge Granade ruled that the Alabama Constitutional Amendment defining marriage as exclusively between one man and one woman violates the Equal Protection clause of the Constitution as well as the Fourteenth Amendment.  It is therefore assumed by most people that Alabama Probate Judges office must issue marriage licenses to same sex couples as early as Monday, February 9.
Not according to the Chief Justice of the Alabama Supreme Court Roy Moore (R).
The popularly elected Chief Justice issued an opinion, also on Tuesday, February 3, that issuing marriage licenses to same sex couples would be acting in violation of the Alabama probate judges oaths to uphold the Alabama Constitution.  Judge Moore released a 5,371 word opinion giving guidance to the probate judges.
Chief Justice Moore wrote, "I am of the opinion that an Alabama probate judge may deliver his own considered opinion, subject to review, on the issues raised in Searcy and Strawser and is not required to defer to federal district and circuit court rulings on the same questions. IV. Conclusion In fulfillment of my obligations as Administrative Head of the Unified Judicial System, I have herein offered you my considered guidance on how the recent orders from the United 13."
The conservative Chief Justice continued, "States District Court in Mobile affect your duties as an Alabama probate judge. Because, as demonstrated above, Alabama probate judges are not bound by Judge Granade's orders in the Searcy and Strawser cases, they would in my view be acting in violation of their oaths to uphold the Alabama Constitution if they issued marriage licenses prohibited under Alabama law."
Clearly the Alabama Constitution prohibits gay marriage, but Judge Granade ruled that the Alabama Constitution violates her interpretation of the US Constitution.
Chief Justice Moore argues however that the probate judges of Alabama have the authority to interpret the US Constitution themselves and are not bound by the federal judge's ruling.
Chief Justice Moore wrote, "State judges are competent to adjudicate federal constitutional issues and indeed must do so when required in the exercise of properly acquired jurisdiction. Because federal courts also adjudicate federal law issues, the question has arisen whether state judges are in any sense bound by lower federal court decisions on constitutional questions. Almost universally the answer has been "no" for the simple reason that federal district and circuit courts have no appellate jurisdiction over state courts. "A decision of a federal district court judge is not binding precedent in either a different judicial district, the 9 same judicial district, or even upon the same judge in a different case." Camreta v. Greene."
Chief Justice Moore made a similar argument in 2003 when he defied a federal judge's order to remove his Ten Commandments monument from the Alabama Supreme Court Building. Back then the Southern Poverty Law Center (SPLC) filed a complaint asking that then Chief Justice Moore be removed from office (a motion that was ultimately successful) and they have already filed a similar motion asking that Chief Justice Moore be removed from office again for his past statements in this case.
The President of SPLC Richard Cohen wrote, "Moore's action is unethical, irresponsible, and lawless. It's precisely what got him removed from office the first time.  For the sake of all Alabamians who believe in the rule of law, we hope the result is the same this time. The people of Alabama elected Moore to be a judge, not a pastor."
At issue here is the Supremacy Clause of the US Constitution. The Alabama legislature can pass no laws that violate the US Constitution because it is the supreme law in the nation. The nation's highest court is the US Supreme Court. The SPLC is arguing that any federal court with jurisdiction can rule on the constitutionality of an Alabama law and that ruling takes precedence over any Alabama court. Chief Justice Moore however writes, "Although decisions of state courts on federal questions are ultimately subject to review by the United States Supreme Court, 28 U.S.C. § 1257(a), as are decisions of federal courts, neither "coordinate" system reviews the decisions of the other. As a result, state courts may interpret the United States Constitution independently from and even contrary to the decisions of federal courts. Numerous Alabama cases confirm this reasoning."
Chief Justice Moore wrote, "I hope this memorandum will 1 assist weary, beleaguered, and perplexed probate judges to unravel the meaning of the actions of the federal district court in Mobile, namely that the rulings in the marriage cases do not require you to issue marriage licenses that are illegal under Alabama law."
The Probate Judges Association have already written that they will comply with Judge Granade's order and issue the controversial same sex marriage licenses on Monday. Unless the US Supreme Court grants Alabama Attorney General Luther Strange's motion to stay the Granade decision, Alabama's 67 probate judges (many of them not even attorneys) will have to decide whether they issue the marriage licenses to same sex couples on Monday or not or just stop issuing marriage licenses to anybody.
Alabama Democrats launch "biggest" turnout campaign in their history
"Our organizers and volunteers have been working relentlessly to turn out the vote," the Alabama Democratic Party said.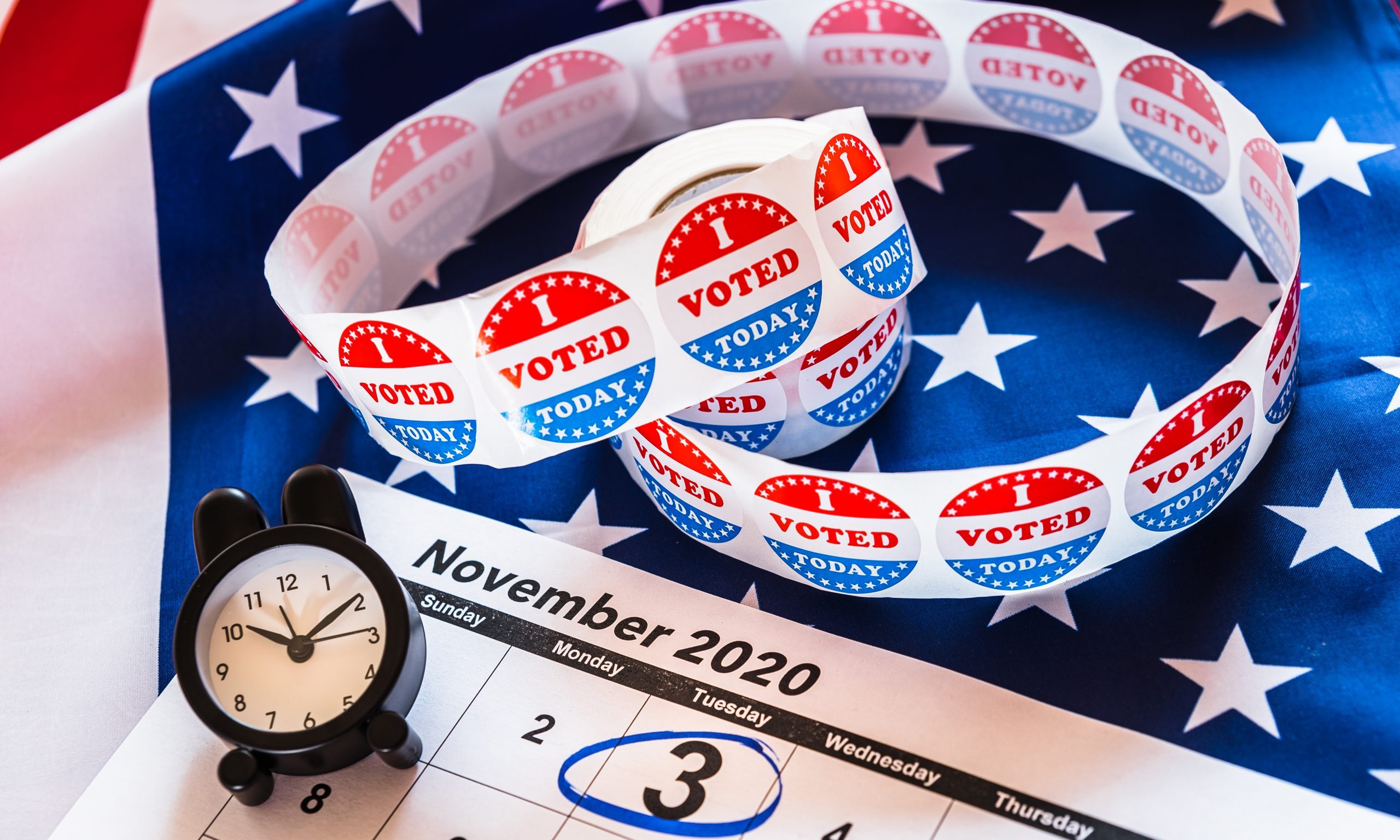 The Alabama Democratic Party said Friday that they have launched the biggest get-out-the-vote campaign in their history in a bid to re-elect U.S. Sen. Doug Jones.
"We've made over 3.5 million voter contacts this election cycle," the ADP wrote in an email to supporters. "Today, we've started the biggest GOTV campaign in our history. We will be contacting voters around the clock from now until Election Day. As it stands, we have enough money to reach about 91 percent of the voters in our GOTV universe."
"Our organizers and volunteers have been working relentlessly to turn out the vote," the ADP said. "They are contacting voters in all 67 Alabama counties, making sure every Democrat has a plan to vote on Nov. 3."
On Saturday, Jones will make several campaign stops throughout the Birmingham area to encourage voters to turn out on Election Day. He will make stops in his hometown of Fairfield as well as in Bessemer, Pratt City and East Lake.
Jefferson County is the Alabama Democratic Party's main stronghold in the conservative state of Alabama. Mobilizing Democratic voters to come out, especially in Jefferson County, is essential if they are to have any hope of re-electing Jones, who has been trailing in public polling.
Jones's shocking upset of Alabama Chief Justice Roy Moore in the 2017 special election is the only statewide race that the Alabama Democratic Party has won since 2008.
Jones had a decided advantage in money in that contest to saturate the airwaves and fund a GOTV effort to reach Democratic voters in the special election.
The Jones campaign is trying to build upon that success, but it is an uphill battle and he's widely viewed as the most vulnerable Democratic senator up for re-election in 2020.
This time, Jones's Republican opponent is not hamstrung by allegations of sexual misconduct and Trump is at the top of this ticket. The president remains popular in Alabama even if his support has waned in some other states.
Jones needs both an unusually strong Democratic turnout and for a large number of Trump voters to split their ticket and vote for Jones instead of his Republican opponent, Tommy Tuberville.
Roughly half of Alabamians are straight-ticket voters.