Appeals Court Hears EWTN Religious Freedom Case
By Brandon Moseley
Alabama Political Reporter
On Wednesday, February 4, the Irondale Alabama based Eternal World Television Network (EWTN) Global Catholic Network delivered oral arguments before a three-judge panel of the 11th US Circuit Court of Appeals in Atlanta in their case challenging Obamacare mandates which they say violate their religious beliefs.
EWTN Global Catholic Network Chairman & Chief Executive Officer Michael P. Warsaw said, "Three years after we first began our legal fight against the government's unjust mandate, EWTN finally had its day in court."  "I am grateful that the judges of the 11th US Circuit Court of Appeals heard our arguments against this mandate."
Warsaw said, "Despite the fact that there have been hundreds of lawsuits filed against this mandate and that it has lost nearly all of the cases that have been considered by the courts, the government continues to try to argue that it should be allowed to force organizations like EWTN to violate deeply held religious beliefs and to provide services which they find to be immoral."
EWTN is appealing a decision by Mobile Federal District Judge Callie Granade in the ongoing legal challenge brought by EWTN Global Catholic Network against the US Department of Health and Human Services (HHS) controversial contraceptive services mandate.  Under rules written by HHS under the controversial Patient Protection and Affordable Care Act of 2010, popularly known as Obamacare, employer-sponsored health care plans have to provide full coverage for contraception, abortion inducing drugs and sterilization procedures.  Failure to do so will result in massive fines being imposed by the government.
EWTN filed suit and was joined as a co-plaintiff by the State of Alabama under the leadership of Attorney General Luther Strange (R).
Attorney General Strange said in a previous statement, "I am proud to stand with EWTN to oppose this unconscionable mandate.  Whatever we personally may think about contraception and abortion-inducing drugs, the government should not be in the business of forcing people to violate their religious convictions."
In June 2014, Judge Granade ruled against EWTN.  Following the Hobby Lobby US Supreme Court decision, which gave private closely held private for profit corporations their religious liberty not to participate in policies which violate their beliefs, the 11th US Circuit Court of Appeals granted a temporary injunction to EWTN. That injunction allowed EWTN to continue its court challenge of the mandate without incurring the penalties of more than $35,000 per day for defying the edict of the Obama administration.
Despite the Hobby Lobby decision, the government has refused to yield in this case arguing that since EWTN is a non-profit corporation instead of a closely held for-profit corporation the ruling does not apply to them, despite their Catholic affiliation.
Senior Counsel of the Becket Fund for Religious Liberty and lead attorney for EWTN Lori Windham said, "Religious ministries have been winning these challenges overwhelmingly. Most courts understand that the government can't fine you for living out your faith. EWTN is asking for nothing more than the most basic religious freedom: the freedom to practice what it preaches."
Chairman Warsaw said, "Contraception, abortion-inducing drugs and voluntary sterilization are not health care, and the government should not force EWTN to provide them."  "As we have said repeatedly throughout this process, contraception, abortion-inducing drugs and voluntary sterilization are not health care, and the government should not force EWTN to provide them as part of our employer-sponsored health plan."
Warsaw said, "The government should not be allowed to hijack EWTN's health plan for its own purposes. We are confident that the 11th Circuit Court of Appeals will recognize that the government should not be able to force us to act contrary to our beliefs."
Judge Granade has recently drawn public criticism for her controversial decision striking down Alabama's defense of marriage amendment.
Original reporting by the "National Catholic Register" which is owned by EWTN Global Catholic Network contributed to this report.
Alabama's COVID-19 cases continue to rise
Alabama's ongoing increase in new cases and COVID-19 hospitalizations is especially worrisome for public health experts as flu season arrives and several holidays are just around the corner.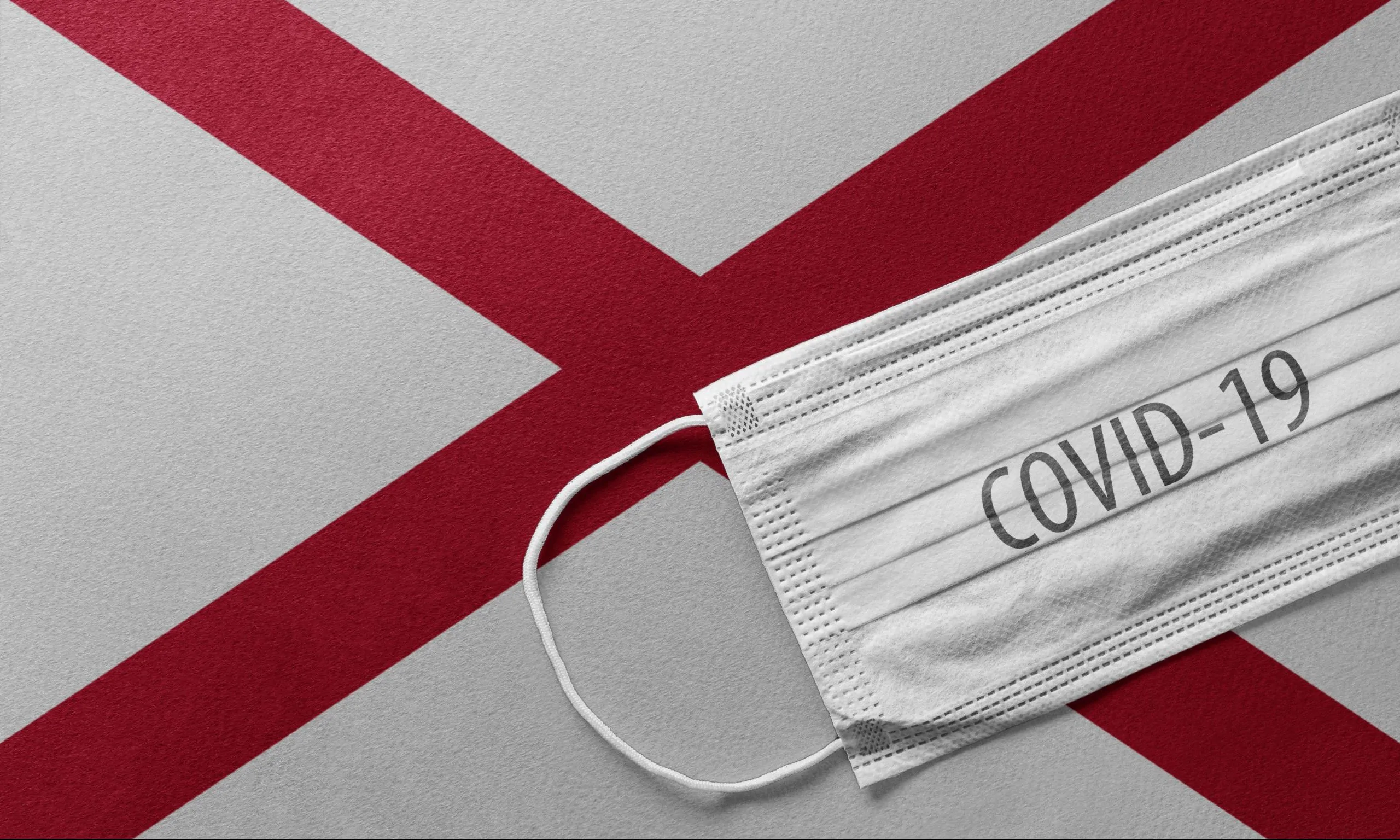 The number of new confirmed COVID-19 cases in Alabama continues to rise, with 1,789 new cases reported Saturday, despite fewer tests being conducted, and cases are up 55 percent from two weeks ago, based on a 14-day average of daily case increases.
Alabama's ongoing increase in new cases and COVID-19 hospitalizations is especially worrisome for public health experts as flu season arrives and several holidays are just around the corner.
Coronavirus cases in the U.S. surpassed 9 million on Thursday, and numerous states were seeing surges in cases and hospitalizations. Nearly 1,000 Americans died from COVID-19 on Wednesday, and the country has reported several days of record-high new cases.
"There's going to be a whole lot of pain in this country with regard to additional cases, hospitalizations and deaths," said Dr. Anthony Fauci, White House coronavirus task force adviser and director of the National Institute of Allergy and Infectious Diseases, in a CNBC interview Wednesday. "We are on a very difficult trajectory. We are going in the wrong direction."
There were 960 hospitalized COVID-19 patients in Alabama on Friday, and the seven-day average of daily hospitalizations hit 976 on Friday, the highest it's been since Sept. 2 and 29 percent higher than a month ago.
More than 1,000 hospitalizations were reported in Alabama on Tuesday for the first time since August. Huntsville Hospital was caring for 163 coronavirus patients Friday, the largest number since Aug. 19. UAB on Friday had 58 COVID-19 patients and has been hovering between 60 and 70 patients for the last several weeks.
While the number of new cases is rising, the number of tests being performed has been declining. Over the last two weeks, Alabama reported, on average, 6,961 cases per day, 9 percent fewer cases than a month ago.
The rising cases and declining tests are also reflected in the percentage of tests that are positive, which on Saturday was well above public health experts' target of 5 percent or below. 
The state's positivity rate on Saturday was 21 percent, according to APR's tracking of new cases and reported tests over the past two weeks. Many other COVID-19 tracking projects calculate the state's percent positivity by dividing the 7- and 14-day averages of daily case increases by the 7- and 14-day averages of daily test increases.
The Alabama Department of Public Health calculates the positivity rate differently, instead dividing the number of daily cases by the number of individuals who have been tested, rather than the total number of tests done, as some people may have more than one test performed.
There are no federal standards on how states are to report COVID-19 testing data, and a myriad of state health departments calculate positivity rates differently. 
Even so, ADPH's own calculations show Alabama's percent positivity is nearly double where public health experts say it needs to be, or else cases are going undetected. According to ADPH's calculations, the percent positivity on Oct. 24 was 9.6 percent, up 33 percent from the 7.2 percent positivity on Sept. 26. 
As of Saturday, there have been 2,967 confirmed and probable COVID-19 deaths reported in Alabama, with 427 reported this month, 19 percent more deaths than were reported in September.
On Saturday, ADPH reported 35 confirmed and probable deaths.