HRC Joins Effort To Remove Chief Justice Roy Moore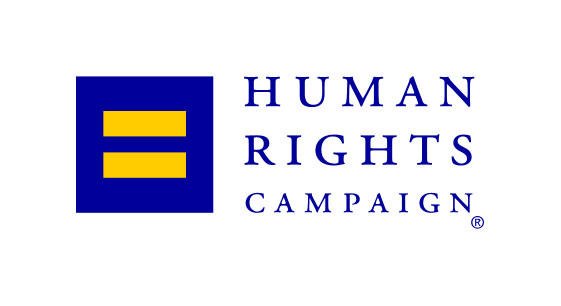 By Brandon Moseley
Alabama Political Reporter
The people of Alabama have twice elected Judge Roy Moore (R) as Chief Justice of the Alabama Supreme Court. Liberal attorneys have previously objected to Chief Justice Moore's conduct and formally asked that he be removed from office.  In 2003, they were successful.  In 2015, they are trying again.
On Thursday, the Human Rights Campaign (HRC) announced that they were joining the Southern Poverty Law Center (SPLC) complaint which seeks to remove Chief Justice Moore.
The group said in a statement that the, "Alabama Supreme Court Chief Justice is an unethical demagogue, who flouts his oath of office, disregards federal law and ignores the US Constitution."
The HRC announced that it supports an ethics complaint with the Judicial Inquiry Commission of Alabama seeking the removal of Chief Justice Roy Moore from the State Supreme Court for violating the obligations of his office.
HRC Legal Director Sarah Warbelow said, "Chief Justice Roy Moore is lawlessly disregarding the binding ruling of a Federal judge, and he's encouraging other statewide officeholders to do the same.  Moore's personal opinions are not at issue here. As a lawyer and as a judge, he has an obligation to follow the law. If he refuses to do so, he should be removed from office."
The groups accused Chief Justice Moore of continuing, "To double down on a reckless and dangerous pattern of flagrant disregard for the law by urging parties to ignore recent Federal court rulings striking down the State's ban on marriage equality for committed and loving same-sex couples. In an initial letter following the Federal judge's ruling, Moore urged the governor to ignore the ruling as non-binding "judicial tyranny." Going above and beyond this defiant behavior, he then continued his own judicial activism by writing a letter and memorandum to the State's probate judges claiming they are not required to follow the order."
On Wednesday, January 28, the Southern Poverty Law Center (SPLC) filed a judicial ethics complaint against popular Alabama Supreme Court Chief Justice Roy Moore (R) for his comments regarding the controversial recent ruling by Federal Judge Callie Granade, declaring that Alabama's Marriage Protection Act and Sanctity of Marriage Amendment both violate the Equal Protection and Due Process Clauses of the Fourteenth Amendment to the United States Constitution.
The President of the SPLC, Richard Cohen wrote, "This morning, we filed an ethics complaint against Alabama Chief Justice Roy Moore over his public statements urging the Governor and State judges to defy Federal law and continue to enforce Alabama's ban on same-sex marriages."
President Cohen wrote, "We've been down this road with Moore before. Many around the country know him as the "Ten Commandments judge."  In 2003, the SPLC filed an ethics complaint over Moore's open defiance of a Federal court order requiring him to remove his Ten Commandments monument from the Alabama Supreme Court building. That complaint led to his removal from office.
Cohen said, "Unfortunately, Alabama voters elected him Chief Justice again three years ago."  "Now, he's at it again – confusing his personal religious beliefs with his duty to uphold both State and Federal law, including the US Constitution."
Cohen said, "Our complaint spells out three specific violations of Alabama's Canons of Judicial Ethics: his improper comments about pending cases; his lack of faithfulness to the law; and his disrespect for the integrity of the judiciary."
Like 2003, the complaint was filed with the Judicial Inquiry Commission of Alabama. 12 years ago the Commission recommended that Moore face ethics charges in the Alabama Court of the Judiciary. That court then removed Moore from his office after Chief Justice Moore refused to comply with an order from a Federal judge to remove a Ten Commandments monument from the Alabama Supreme Court Building.
SPLC President Cohen said, "Moore is once again wrapping himself in the Bible and thumbing his nose at the Federal courts and Federal law.  As a private citizen, Moore is entitled to his views. But as the Chief Justice of Alabama, he has a responsibility to recognize the supremacy of Federal law and to conform his conduct to the canons of judicial ethics."
Cohen accused More of, "Trotting out the same tired – and disproven – states' rights arguments that were used to disenfranchise African Americans. Even if Moore isn't a student of history, you would think he would be a student of his own history. The opinion that removed him from the bench in disgrace more than a decade ago, clearly explained why he can't ignore the federal courts."
Cohen said, "It's an open secret that Moore wants to run for governor again in Alabama."  Cohen accused Judge Moore of wrapping himself in demagoguery to further his political career.
Cohen wrote, "Moore's action is unethical, irresponsible, and lawless. It's precisely what got him removed from office the first time.  For the sake of all Alabamians who believe in the rule of law, we hope the result is the same this time. The people of Alabama elected Moore to be a judge, not a pastor."
The SPLC and now HRC complaint stated that in the January 27, 2015 letter Moore sent to Governor Robert Bentley (R) addressing the Granade ruling was written on Supreme Court of Alabama letterhead.  Moore instructed Governor Bentley that the definition of marriage is biblical and therefore beyond the reach of the federal courts. The SPLC also strongly objected to Moore's calling the ruling, "Judicial tyranny." "Chief Justice Moore released the letter to the press and gave interviews to the media regarding the letter. In an interview with WSFA television, Moore states that "forty-four federal courts and 22 states have bowed down to the tyranny of the Federal government" but that "Alabama isn't doing that" and that "we will have a confrontation" if the district court's order is enforced."
The complaint argues that Chief Justice Moore's actions violate Alabama's Canons of Judicial Ethics in numerous and significant regards.  "First, the letter and press interviews constitute "public comment." According to press accounts, Chief Justice Moore decided to write the letter after receiving press inquiries regarding his reaction to the recent ruling holding the marriage 3 restrictions unconstitutional. He then gave interviews to the press regarding the letter and the substance of the ruling. Rather than simply replying that the Canons of Judicial Ethics prevented him from speaking publicly about pending cases."
The complaint continues that, "Chief Justice Moore penned and made public a letter to the Governor, expressing his reaction to the ruling and urging defiance.  Second, Chief Justice Moore's public comment expressly addresses a "pending case." The case is the widely reported case of Searcy v. Strange, No. 1:14-cv-00208-CG-N (S.D. Ala.), in which US District Judge Callie Granade on January 23, 2015, entered a Memorandum Decision and Order declaring that Alabama's marriage restrictions violate the United States Constitution."
The complaint continues, "Third, Chief Justice Moore's letter and press interviews also improperly address "impending cases." It is no secret that legalization and recognition of same-sex marriages in this state may meet resistance, both public and private, and that related disputes almost certainly will end up in this state's courts. Family relations matters, for example, including those relating to divorce and adoption, typically are heard in state court. Indeed, the plaintiffs in the Searcy case 4 previously had litigated the question whether their out-of-state marriage provided a basis for a second-parent adoption in Alabama State court."
They also complained that Moore, in his letter, instructed Alabama's Probate Judges that issuing licenses to same-sex couples would be contrary to law: "I would advise them that the issuance of such licenses would be in defiance of the laws and Constitution of Alabama," Moore wrote.
The SPLC wrote, "It is difficult to imagine a more patent and undeniable violation of the prohibition against public comment on "impending" cases than for the sitting Chief Justice to advise an entire class of judges on how they must rule on what likely will be hundreds of license applications to be filed in just two short weeks. Chief Justice Moore has violated Canon 3(A)(6) in this regard as well."
The complaint also accused Judge Moore of a lack of faithfulness to the law and failure of professional competence: "Chief Justice Moore also has violated his responsibility "to be faithful to the law and maintain professional competence." See Canons of Judicial Ethics 3(A)(1). He denies the supremacy of federal law and maintains that it is trumped by the Alabama constitution and biblical principles. See Exhibit A at 1-2. In doing so, Chief Justice Moore has demonstrated complete disregard of and disdain for one of the foundational principles of our constitutional system—the Supremacy Clause of the United States Constitution."  "Chief Justice Moore has himself taken an oath to uphold the federal constitution, even if there are other sources of authority he agrees with or prefers. This is simply "Constitutional Law 101" – a principle that every first-year law student at every law school in every state in the Union would grasp instantly. Chief Justice Moore's express rejection of this foundational principle evidences either a lack of faithfulness to a principle of law that is beyond dispute or an utter lack of competence that renders him subject to discipline."
The SPLC wrote; "Chief Justice Moore's letter and comments in the press assault the authority and integrity of the federal judiciary and publicly urges Alabama's Governor to join him in opposing its purported "tyranny." His letter thereby violates two related Canons of Judicial Ethics." "Canons 1 and 2 command Chief Justice Moore to act to preserve the integrity and public confidence in the integrity of "the judiciary." Chief Justice Moore is duty bound to uphold the integrity "the judiciary" as the impartial branch of our government to which all Alabamians – Christian or Jew, man or woman, gay or straight – can turn for justice or for protection from government overreach or intrusion. His wild and unfounded invocation of purported federal judicial "tyranny" directly undermines, and indeed appears intended to undermine, public confidence in the federal judiciary."
The SPLC and HRC request that the Alabama Judicial Inquiry Commission investigate their allegations and recommend that Chief Justice Moore face charges in the Court of the Judiciary.
Chief Justice Moore replied to the complaint in a written statement, "As Chief Justice of the Alabama Supreme Court, I am the administrative head of the judiciary of this State and it is my duty to advise the lower courts when their jurisdiction is threatened by an unlawful mandate by a federal district court. Our law and Alabama Supreme Court precedent are clear that lower federal and appeals court decisions carry only persuasive authority but are not binding on state judges also sworn to the United States Constitution, and who have equal authority to rule on such matters."
The popular elected Chief Justice concluded, "I will continue to do my duty."
Alabama's Probate Judges are supposed to start issuing marriage licenses to same-sex couples on Monday, February 9.  Some of the judges have already announced that they will not give any couples marriage licenses rather than sign a marriage license for a same-sex couple.
The Human Rights Campaign says that they are America's largest organization working to achieve lesbian, gay, bisexual and transgender equality. HRC envisions a world where LGBT people are embraced as full members of society at home, at work and in every community.
Print this piece
"I've never felt the fear I felt then:" Demonstrators describe police action at Huntsville protest
Protesters gathered in Huntsville on Wednesday, first at an NAACP rally against police brutality, and later an unorganized protest downtown near the Madison County courthouse.
The largely peaceful demonstrations ended when police fired tear gas and rubber bullets at demonstrators who refused to disperse after a protest permit expired at 6:30 p.m.
The Huntsville Police chief and Madison County sheriff have said they used appropriate force to disperse an "unauthorized protest against the government."
Police claim the protest had to be dispersed because "anarchists" from out of state hijacked the gathering and threw rocks and water bottles at police.
"It's darkness coming on, when we lose the fight," Chief Mark McMurray said. "We have daylight, we win. It's 90 minutes. It's an unauthorized protest against the government. That's what it is. That's what anarchists do. This was not NAACP. This was a separate splinter group that took advantage of a peaceful protest and hijacked it to cause anarchy against our government. Their way is to cause damage, set fires, loot, pillage."
At least 24 people were arrested, all locals from Madison County — 20 of them charged with disorderly conduct. Several people were injured by "less lethal" rubber bullets and tear gas deployed by police. At least two police officers sustained minor injuries and returned to work the next day, the police chief said Thursday.
Below are some accounts and videos from demonstrators at the protest, based on their own recollection of what happened. Their accounts have been edited for length and clarity. This post may be updated with additional perspectives.
Video: Eddie Swift
---
Sarah Myers from Huntsville:
We came to the protest in the park initially at around 5:30 p.m. It was so packed we could barely get anywhere near the crowd or speakers, but we came with medical supplies in case people got maced again like they did Monday.
We dispersed our supplies to various people around the park, and then shortly after headed home. At 7:30 p.m., we came back because we saw people posting about how the protest moved to the courthouse square and there was a strong police presence. I wanted to document and make sure people were okay. I had no idea what would happen.
As we approached the square at about 7:30 p.m., all the stairs to the courthouse were barred up and heavily armed, shielded officers wearing gas masks lined the entire perimeter of the courthouse.
I've never felt the fear I felt then. I genuinely felt as if I could be shot at any moment for any reason. They were intimidating, smug, snickering amongst themselves as we protested.
I suppose, we were blocking the streets, so we gave them a "reason." I say that very loosely and sarcastically because the way they responded was in no way appropriate toward civilians — even if we were standing in the street.
I've heard about the 6:30 p.m. expiration of the permit — which I guess the NAACP agreed upon — but is public property not always fairground for a protest? Even if we, as a separate group, wanted to continue after 6:30?
Maybe I'm wrong, but what I do know is we were 99 percent peaceful. The majority SHOULD HAVE spoken. The police could have easily taken a knee with us, as many police in many cities have done, and we would have been gone by 8.
But what they did instead was wait for the clock to strike "8" (7:45) and started sounding off loud intense alarm sounds, so I fell back about a block. I'm honestly not even sure on a perfect timeline after that — all hell broke loose, time stretched and warped and still hasn't really returned to the same.
I cannot get my mind off of that night, the feeling of terror in my own city.
They were trapping us, yet shoving us, there were people screaming blood-curdling screams because of pepper spray or tear gas being sprayed directly into their faces.
Immediately turning around to see a young boy, who looked no older than 17, with a huge hole blown out of his calf and blood covering his entire leg. He was in such shock that you couldn't even tell anything was wrong until you looked down. We were trying to help this guy, and they still just kept shooting behind us, dropping gas on us, shoving us while we knelt down on the sidewalks, trying to aid people.
We literally just had to take off running for shelter in the parking garage on Jefferson in the middle of helping that guy because there was just constant shots approaching behind us.
Everyone I saw who was shot, was shot with their backs turned to the police. People who were trying to disperse, being maced as they ran by. A medic helping someone on the sidewalk, and police throwing smoke canisters at them.
It was barbaric, unnecessary terrorism. Someone needs to be held accountable for the absolutely uncalled for brutality that happened that night.
Even if someone threw a water bottle or yelled at them, we were unarmed. We were 99 percent peaceful and not participating in antagonizing the police, but when they decided they were over it, they didn't care who was what or what was what. They started shooting, harassing, arresting, and gassing innocent people who pleaded with them and protested for change.

We left at the point that the riot police began advancing down Jefferson. It just seemed like there was nothing else we could do. They made it clear to leave if you can — or get brutalized one way or another.
I don't really know what else to say other than I got a glimpse of what a black person goes through everyday … who do you call when its the police that are attacking us?

Warning: Video contains violence and profane language.
Video: Eddie Swift
---
Teddy Young from Huntsville
I went to the protest with no intention of being shot or causing issues that would require any type of retaliation by police. I honestly believe that most people held that same mindset. We were there to speak our pain and support the lives who can longer do so themselves. The day started out fine — speeches, love, declarations of hope, bursts of anger at the situation. But all of it paled in comparison to the last couple hours we spent there.
The cops spent a good portion of time menacingly staring at the protestors from the courthouse steps. Some clearly getting the wire cuffs ready, others pacing with their rubber bullet guns and even more sinister were the half dozen or so cops on the surrounding rooftops.
Eventually, the mass of protestors who were left refused to leave in the face of swat and guns and gas. It made me extremely proud to see my city stand up for its beliefs — as is our constitutional right. The cops were on the bullhorns, which I gotta say, trash those things. They didn't work very well if they can't outshout a few people. We got word that the tear gas was about to be used, and I went to the front lines to see my local police department would turn into the police departments we had all been warned about. They did not disappoint.
I've never been in a warzone. But my father has. And the 15 minutes or so of continuous explosions and gas and screams made him very scared for me once he watched the live feed.  Not even a minute had passed since the shooting and gas started, and I was hit in the chest with something that doubled me over in pain.
"Run!" my brain said.
But I couldn't move.
Nobody for whom I was there to protest could move any longer … so who am I to run? So I helped others away from the chaos and implored them not to run but stand their ground. This is America after all — civil disobedience carried out in the way we were doing it should not have garnered the force the police brought.
All of us — herded like cattle, shot like dogs, pepper-sprayed while we ran. Grandma was on the Selma bridge the day my ancestors were massacred there, and I couldn't help but think, "Damn, things will never change but the body count."
Eventually, the protest devolved into military tactics used on civilians in a manner that shocked my father who himself spent 23 years fighting for our country and now works in the Pentagon with his own department.
I filmed as much as I could considering I can't trust anybody who wasn't there to tell the story. I saw women get guns pointed at the backs of their heads, I saw people sprayed like animals, I myself had guns pointed at my face, and I will never forget these things.
Everything went left. And it legit was unacceptable to treat peaceful people in that manner. Cops want to go home safe but don't seem to care if we do.
---
Dr. Pippa Abston from Huntsville:
I arrived at Big Springs Park at about 4:30 before the start of the protest at 5 p.m. I am pleased to say that multiple medical people and first aid volunteers came. We had at least one EMT. People brought armloads of supplies and water. We had a medical area set up towards the back, and some of us walked through the crowd. I carried a medic sign on a pole.
After the speakers — which I don't think I can do justice to describing, other than to say extremely inspiring — we were led up the stairs on the side of the park to march. There was chanting. It seemed to me that there were a whole lot more people than on Monday night. The line of marchers really couldn't move much. We chanted.
Instead of a big march around the square, mainly people seemed to settle in the area in front of the courthouse. Everything I saw appeared peaceful in that area. Again, there were large numbers of police on the courthouse steps. This time they were holding large numbers of wrist ties, indicating to us that they planned to do a lot of arrests, I suppose. We could see people posted on top of the courthouse, and I was told they were snipers, but I couldn't get a close enough look to verify that.
Suddenly — and again for no discernible reason — police dressed in riot gear lined up along the intersection where Fountain Circle turns into Southside Square. We heard a siren and then once again, unintelligible talking over some kind of sound system. I was roughly opposite the courthouse steps, and none of us could hear them.
Video: Pippa Abston
It turned into that game "operator" that kids play. People were passing along information that they had heard, but it wasn't the same information. Some said we were supposed to leave in 4 minutes, others said everybody just had to get off the street and onto the sidewalks.
Toward Clinton, which was blocked also on Monday, there was no riot line of police, but there were some police cars, and it wasn't clear to anyone standing there if that was an exit route. I asked several people if anyone had provided an exit route, as is required, and they said no.
Around that time, some people started coming up to us and reporting that first aid volunteers were being detained and ordered to remove their red cross signs made with tape, on the grounds that they were impersonating doctors. Because of this, the many medical volunteers we had were not identifiable to the crowd.
Several people came to me over the course of the night, because I still had the sign and a red cross on my shirt and backpack. I had put my medical license in with my ID, and I said "let them just try that." But no one did.
We were also told that police on the courthouse roof were targeting medics — that they were pointing out our position. We were warned by several people to watch out because of that.
A few minutes later, people started passing down the word that they were about to start shooting rubber bullets. So the medical team I was with once again went down the stairs towards Big Spring Park, thinking likely that would be the way folks would flee again.
There was an initial rush of folks running down the stairs again, with some screaming, but this was brief and then people went back up again. We were unsure what to do but decided to stay in the park to be ready for their return. We heard chanting.
After some amount of time, which I did not note because I intentionally left my watch at home, a large crowd of people came screaming, running down those same stairs again into Big Spring Park, being chased by police and we heard shooting of rubber bullets.
We ran also. We heard several large explosions that sounded like bombs. We were told it was tear gas.
Even though it wasn't really too close to where we were, my eyes did burn.
People passing us said that police had told them we had to leave Big Spring Park, a city park, because it was private property, and that we would be fine if we went across Church Street as long as we didn't get near businesses.
So a lot of us — maybe 100 or so — walked over there. As we were heading there, we saw a large line of patrol cars with lights and sirens on, coming down Church Street, and we wondered if it was ok after all to go there, but they passed by. We were told they were circling the courthouse.
People milled around on the sidewalk area across near Church Street, which is definitely public property, talking, wondering what was next. Again, we stayed in case we needed to give medical help and also because we had never received any instructions from the police about where to go.
We got word that they were loading up large numbers of police into trucks and coming … to do what, we didn't know, but we were worried, so we walked further away from Church Street toward the Von Braun Center area.
We saw a line of police advancing down Clinton and onto Monroe Street, and we were worried we were going to get trapped. A large crowd to the left of us were moving past the art museum, and suddenly there were explosions again and what looked like fireworks aimed at the crowd. I was told it was tear gas.
People were running and screaming and several of us were trying to help wash their eyes. These tear gas explosions happened several times. We thought they were trying to drive us to Monroe Street, but we had also seen troopers marching that way, and we didn't know if we were going to get cornered.
We were still washing people's eyes. Some people were having intense skin reactions to the gas, burning and redness.
One person had been hit so badly in the eyes that they couldn't see to find their ride, so they walked with my group back to where we were parked and got a ride with my friends. It seemed like protesters were mostly dispersing from that end of the park. We heard there were continuing protests on Jefferson Street.
I made it home. That was like being in a war, getting shot at, having gas thrown at us. And once again, one of the scariest parts was that it wasn't clear where to go and be safe from being shot at.
We have to keep showing up for these protests. They are obviously trying to terrorize us into staying home, but we must persist.
The Huntsville police chief is saying that us putting on eye protection and getting out first aid equipment was one of their reasons for gassing and shooting us, because it was a sign we wanted violence.
If I go hiking during hunting season with an orange hat on, am I hoping a hunter will shoot me in the head?
If I lock my car door, am I hoping to have my window broken?
If I wear a mask, am I hoping to get COVID-19?
They had snipers yesterday. If we come wearing bulletproof vests — and no, I don't own one — are they going to shoot us and say well, look what they made us do?
Could it be that we are aware of their weapons and their history of unprovoked brutality and want to protect ourselves while we exercise our First Amendment rights?
Print this piece