Prison Pop Quiz: We have a problem, Alabama

By Rep. Darrio Melton
Pop quiz: Which country incarcerates more of its citizens than anywhere else in the world?
You're probably thinking China? North Korea? Iran? Russia?
Nope. Here's a hint: It's the land of the free, ironically enough. The United States of America.
We have more American citizens sitting in prisons across the country right now than anywhere else in the world. And those citizens in jail are disproportionately African American.
I'm bringing this up again today because we're celebrating Black History month and the 50 year anniversary of the Civil Rights Movement. We're embracing our progress: our past and our future, but we still have a long road ahead for our communities.
You see, the prison problem is inextricably linked to so many other issues our state and our nation face: unequal access to educational opportunity, skewed wealth distribution and systemic poverty, mandatory-minimum sentences, three-strikes laws, and the list could go on.
The prison problem in America is exactly as Bryan Stevenson of the Equal Justice Initiative said, "Wealth, not culpability, shapes outcomes."
Because of this, it has become a generational, self-fulfilling cycle so that now, one of every three Black men between the ages of 18 and 30 is in prison, in jail, on probation or on parole.
And studies have shown that this isn't always linked to a higher rate of crime among these demographics. The Substance Abuse and Mental Health Services Administration reports drug usage is nearly equal among white and Black individuals.
And when it comes to prosecuting and sentencing, you can bet that Alabama leads the pack on issuing the death sentence. Even moreso if you're a Black defendent–then you can bet that your odds are higher that you'll receive the death penalty. In our state's history, 83% of the 757 people that have been executed by the state were Black.
EJI's Stevenson shared an anecdote from a conference in Germany, in which one of the German scholars stood up and said, "We don't have the death penalty in Germany. We can never have the death penalty in Germany. There's no way, with our history, that we could ever engage in the systematic killing of human beings."
Stevenson added, "What would it feel like to be living in a world where the nation-state of Germany was executing people, especially if they were disproportionately Jewish? I couldn't bear it."
But with all of our history here in America, we are executing people who are disproportionately Black and there is a shocking silence around this issue.
It's easy for some people to sit back and think that this doesn't concern you or your family. It's easy to push it back to the back of our minds and think of it as a problem that other people face. But for others across the state, this is a very real problem that needs to change.
That change will be long and slow if only those affected are the ones trying to end this injustice. With 34% of the Black male population permanently disenfranchised from voting, change has to come from a state joining together to rise above and push forward.
Because this isn't just a Black problem. This isn't just a poor people's problem. This is our problem, Alabama.
We have a prison system that is on the verge of federal takeover. We're spending billions each year on our ever-growing prison system; that money could go to pre-K for children or infrastructure improvements or a tax break for hard-working, middle-class families.
Whether you think this affects you or not, I'm here to tell you it does. In Alabama, we never forget that our state motto is "We Dare Defend our Rights"—and these rights are in exceptional need of defending right now.
Representative Darrio Melton is a Democrat from Selma. He was elected to the Alabama House of Representatives in 2010 and currently serves as the chair of the House Democratic Caucus. Share your thoughts on this article with Representative Melton at darriomelton.blogspot.com.
Opinion | Warning: Your blood may boil
"One truth can not be denied. Someone was up to no good. And their empty proclamations to put our children first were lies."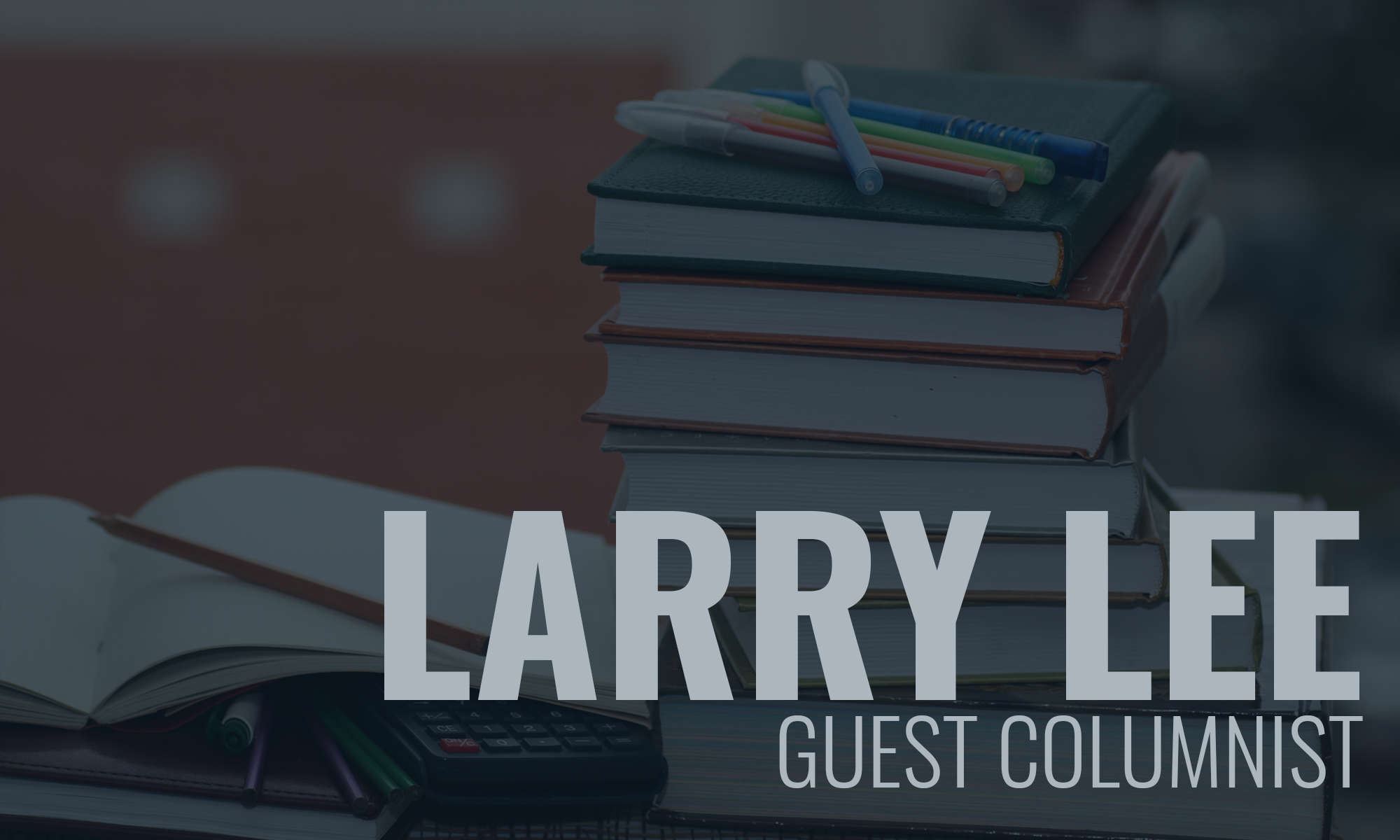 OK. It is not unusual for me to lose my cool in this very weird and very crazy political turmoil swirling around us. And why not when we are engulfed in adults acting like children?
However, none of these get me stirred up like the saga I am about to relate.
The reason being I know too much about what happened and heard many of the lies and attempts at deception in person. And certainly, because at the end of the day, it was the public school students of Alabama who paid the costs incurred because certain "public officials" betrayed the public trust.
This all unfolded in 2016, when the State Board of Education made one of the most boneheaded moves I've ever witnessed by hiring Mike Sentance of Massachusetts to be our state superintendent of education. He was a disaster. Not an educator, never a teacher, principal or local superintendent. Had applied for the Alabama job in 2011 and didn't even get an interview.
State educators were almost solidly committed to wanting Jefferson County superintendent Craig Pouncey to get the job. They considered giving the job to Sentance a slap in the face (The fact that Sentance lasted one year before packing his bags removed any doubt that he was a very bad choice).
Sentance was announced as the choice on Aug. 11, 2016. But even then, rumors of misdoing were afoot and then-State Sen. Gerald Dial called for an investigation into the hiring process within a week.
Someone orchestrated a smear campaign against Pouncey, obviously to hurt his chances of being selected by the State Board of Education. A packet of info was distributed to each board member alleging wrongdoing by Pouncey. All board members discounted the info — except Mary Scott Hunter of Huntsville.
Let's fast forward a moment. When the dust finally settled, Pouncey filed suit against Hunter and others. And just last week, Bill Britt, the editor of the Alabama Political Reporter filed the following:
"A defamation suit filed by Pouncey against former school board member Mary Scott Hunter was recently settled with Pouncey being awarded $100,000 by the state. According to Pouncey's attorney, Kenny Mendelsohn, no admission of liability by Hunter was offered under the terms of the agreement. "It is estimated the state spent as much as a million dollars or more on defense attorneysto protect Hunter and others. APR was able to identify nearly a half-million dollars in attorneys fees paid during the case, but assigning a final dollar figure is nearly impossible, because four contracts with top-tier law firms were for $195 per hour and open-ended. "The settlement puts an end to years of hearings, investigations, lawsuits, and recriminations."
[You can read all of APR's story here.]
I spent hours and hours tracking this story. What I learned was disgusting and sickening. It was obvious that the trust citizens had placed in elected officials to protect the interest of public school students was ignored. This was not about helping kids and teachers and administrators and trying to find the best state superintendent possible, it was about political agendas and adults trying to cover their ass.
I am no kid. The first-ever real life political campaign I was part of was in 1972. Which is to say that I've seen my share of political shenanigans. But none more repulsive than what happened in 2016.
Dial asked the attorney general to investigate what took place. Then he and his colleague, Democratic Sen. Quinton Ross, passed a resolution creating a legislative committee to investigate. I went to each of these sessions. They were standing room only. All kinds of folks showed up, including some of Alabama's most recognized lobbyists.
One of the more amazing things that happened was when Mary Scott Hunter, an attorney herself, told Dial that "she did not know the rules" about how the state ethics commission was supposed to handle anonymous complaints.
So Pouncey filed suit in an effort to clear his name. I don't blame him. I would have as well.
Among the things about all this that never made sense is why the state of Alabama footed the legal bill for defending those in the suit, especially Hunter.
Her actions were of her own choosing. She became a rogue state board member. She did not consult with other members before she began making sure the Ethics Commission had a copy of the bogus complaint. No other board members did this.
For whatever reason, she took matters into her own hands in an effort to harm Pouncey.  She was outside the bounds of her duties and responsibilities as a state board member.
But as is common, this legal action moved at the speed of paint drying. Then COVID-19 got in the way and civil suits got shoved to the end of the line. The best, most recent guess as to when the case would show up on a court docket was at least two years from now.
The state offered to settle for $100,000. After careful consideration with his attorney, Pouncey reluctantly decided to settle. I know Pouncey well. He has told me repeatedly that this was never about money. Instead, it was about his reputation and how certain people were willing to put politics above the interest of students. But the expectations of such ever happening grew dimmer with each day and the suit was settled.
The truth will never be known. A court will never render a verdict pointing out guilty parties. We are only left with our assumptions, based on pieced together facts gleaned from discussions and paperwork.
But one truth can not be denied. Someone was up to no good. And their empty proclamations to put our children first were lies.