Using Campaign Donations For Legal Defense: Back Story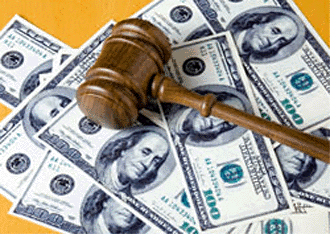 By Bill Britt
Alabama Political Reporter
MONTGOMERY—The Attorney General's opinion that has led to public officials using campaign donations to pay criminal defense legal fees, began with the indictment of Jefferson County Sheriff Jimmy Woodward in August of 1999.
According to the Attorney General's Office, "Often state law can be confusing; therefore, public officials may request that the Attorney General give his legal interpretation of the law in understandable terms."
While Alabama Code specifically calls upon the Attorney General to issue official opinions about State law, this is an interpretation and not necessarily a binding law, and therefore could be subject to a legal challenge.
The opinion given by Bill Pryor was issued as a result of Jimmy Woodward asking if it was legal for the Jefferson County Commission to pay his legal defense fees and was it legally permissible for him to use campaign donations for his defense?
The back story of the opinion starts in August 1999, when Sheriff Woodward was indicted by the Circuit Court of Jefferson County, Alabama, Bessemer Division for the misdemeanor offense of Obtaining Criminal Record Information Under False Pretenses.
The indictment alleged that "while serving as Sheriff of Jefferson County, Woodward improperly, and under false pretenses, accessed the Alabama Criminal Justice Information System in an effort to determine whether those persons who voted in Jefferson County by absentee ballot in the November 3, 1998, general election were all qualified voters."
In November 1998, incumbent Woodward lost his election for Sheriff to challenger Mike Hale by 37 votes.
According to the Department of Justice records, "Woodward challenged the election and hired [Albert] Jordan to represent him. Jordan filed pleadings which alleged that convicted felons, ineligible to vote, had cast absentee ballots for Hale in the cities of Bessemer and Birmingham." The records state that, "Jordan and Woodward directed Jefferson County Sheriff's Department personnel to conduct blanket criminal history searches on the absentee voters in Bessemer and Birmingham," and that on Nov. 20, 1998, "Woodward initiated a voter fraud task force to further conceal his misuse of public office."
In his opinion Pryor states, "the county commission of any county of the state of Alabama may, in its discretion, defray the costs of defending any lawsuit brought against any county official when such lawsuit is based upon and grows out of the performance by said official of any duty in connection with his office and does not involve a willful or wanton personal tort or criminal offense committed by the official. The expenses of defending such litigation may include witness fees, transportation, toll and ferry expenses of witnesses, attorney's fees, court costs and any other cost in connection with the defense of said litigation."
Here Pryor concludes, "If certain requirements are met, the Jefferson County Commission, in its discretion, may pay out of county funds the legal expenses of the sheriff incurred in connection with a criminal indictment of the sheriff."
The certain requirements that Pryor states are:
1. The suit must arise from the official of any duty in connection with his office.
2. That they not be relayed to a willful or wanton personal tort or criminal offense committed by the official.
3. That a criminal indictment has occurred.
The payment of legal defense is at the discretion of the commission.
The second question Woodward asked was, "Am I allowed to pay my attorneys fees and other legal expenses from existing campaign funds?"
Pryor writes, "This Office has never addressed the question whether the payment of legal fees incurred pursuant to the defense of a criminal indictment or prosecution is an expense 'reasonably related to performing the duties of the office held.'"
Citing a Federal Election Commission advisory opinion that legal fees incurred pursuant to the defense of a criminal prosecution relative to official conduct in office may be paid from campaign funds, Pryor concludes that Alabama law allows for the same conclusion stating, "Under Alabama law, as stated above, this would be a legitimate expense of the office if the conditions stated are met."
Once again, Pryor stipulates that there are certain criteria under which campaign funds are used for a criminal defense.
Pryor concludes: "Excess campaign funds may be used by an incumbent office holder to pay legal fees incurred pursuant to the defense of a criminal indictment if the indictment is related to the performance of the duties of the office held."
The conditions Pryor sets are a criminal indictment must have already occurred, the individual must still be in office, only excess campaign funds may be used and the charges must be relayed to the performance of the duties of the office held.
Time and again Pryor makes the condition very clear.
Yet, Speaker of the House Mike Hubbard has used approximately $300,000 in campaign contributions to pay for his criminal defense, having not met the basic requirements of Pryor's opinion.
December 2013. He was not indicted until October 2014. This violates Pryor's opinion that there must first be criminal indictments.
Hubbard has used campaign contributions before, during, and after a campaign. So, how does this meet the standard of excess funds as stated by Pryor?
Hubbard is charged with 23 felony counts of public corruption, from using his office for personal gain, to illegally lobbying the governor and his administration for a client and placing language into the Medicaid budget to favor another lobbying client.
How are these actions a part of Hubbard's "performance of the duties of the office held" as stated by Pryor?
Hubbard is an incumbent and that is the only one of the four tests that Hubbard has passed under the Pryor opinion.
Individuals who have worked in the Attorney General's Office have said, off the record, that no one actually believes that Hubbard is obeying the letter of Pryor's opinion.
As for Woodward, he, and his attorney Albert Jordan, were convicted in federal court in January 2006, on charges of conspiracy to defraud the United States and theft of government property.
Roby warns Americans to be careful this Thanksgiving
Congresswoman Roby urged Alabamians to adjust Thanksgiving holiday activities to avoid spreading the coronavirus.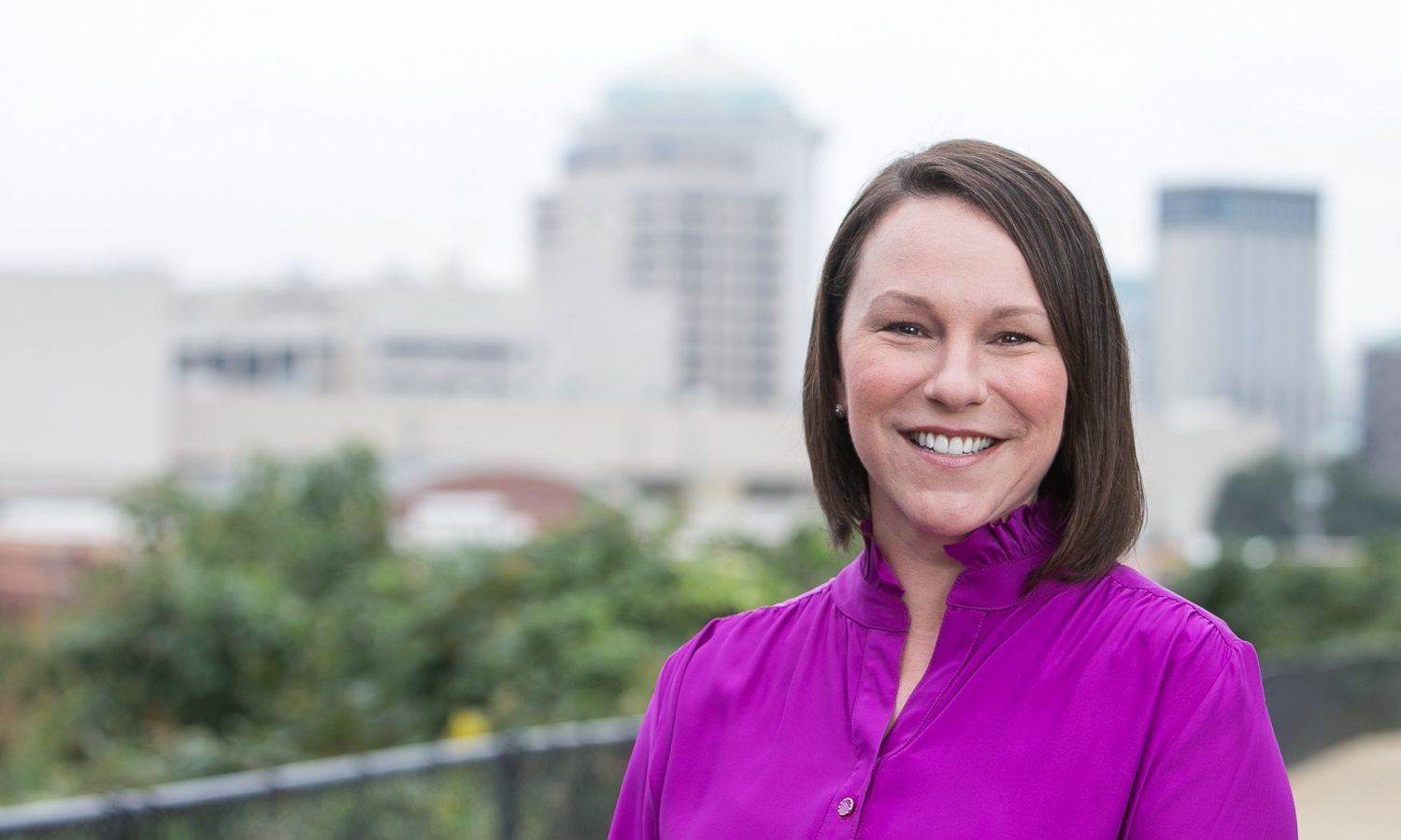 Congresswoman Martha Roby, R-Alabama, warned Alabamians to adjust their Thanksgiving holiday activities to avoid spreading the coronavirus.
"Thanksgiving is a special holiday because it provides us an entire day each year to pause and give thanks for the many blessings we have received," Roby said. "Particularly amid a global pandemic, the stress and craziness of life often make it easy to lose sight of just how much we have to be thankful for. Whether you are gathering with loved ones or remaining in the comfort of your own home, I hope we all take time to celebrate gratitude – something we may not do enough of these days."
"As we've learned to adjust our daily routines and activities throughout the course of this pandemic, we know this Thanksgiving will not look like those of the past," Roby said. "Please be mindful of any safety measures and precautions that have been put in place to help protect your family and those around you. The Alabama Department of Public Health (ADPH) released guidance that includes a list of low, moderate, and high-risk activities in order to help Alabamians have a safer holiday season. ADPH suggests a few lower risk activities such as having a small dinner with members of your household, preparing and safely delivering meals to family and neighbors who are at high-risk, or hosting a virtual dinner with friends."
Congressman Robert Aderholt, R-Alabama, echoed Roby's warning to be safe this Thanksgiving holiday.
Aderholt said: "I want to wish you and your loved ones a Happy Thanksgiving! I hope Thursday is filled with a lot of laughter and gratitude, and that you can share it with friends and family. And while we continue to navigate this Coronavirus pandemic, please stay safe this holiday season."
On Thursday, the CDC encouraged families to stay home as much as possible over the holiday weekend and avoid spreading the coronavirus.
"As cases continue to increase rapidly across the United States, the safest way to celebrate Thanksgiving is to celebrate at home with the people you live with," the CDC said in a statement before the holiday. "Gatherings with family and friends who do not live with you can increase the chances of getting or spreading COVID-19 or the flu."
The CDC has updated its guidelines to encourage families to stay home during the holiday.
The CDC said that postponing Thanksgiving travel is the "best way to protect" against the virus.
If you are sick or anyone in your household is sick, whether you think it is COVID or not, do not travel.
If you are considering traveling for Thanksgiving, avoid traveling to locations where virus activity is high or increasing.
Avoid travel to areas where hospitals are already overwhelmed with patients who have COVID-19.
Try to avoid traveling by bus, train or airplane, where staying 6 feet apart is difficult.
Avoid traveling with people who don't live with you.
You should consider making other plans, such as hosting a virtual gathering or delaying travel until the vaccine is available or the pandemic is more under control.
Discuss with your family and friends the risks of traveling for Thanksgiving.
Try to dissuade people from visiting this holiday.
If you do travel, check for travel restrictions before you go and get your flu shot before you travel.
Always wear a mask in public settings, when using public transportation, and when around people with whom you don't live.
Stay at least 6 feet apart from anyone who does not live with you.
Wash your hands often or use hand sanitizer.
Avoid touching your mask, eyes, nose and mouth.
Bring extra supplies, such as masks and hand sanitizer.
When you wear the mask, make sure that it covers your nose and mouth and secure it under your chin.
Remember that people without symptoms may still be infected, and if so, are still able to spread COVID-19. Remember to always social distance. This is especially important for people who are at higher risk of getting very sick. Keep hand sanitizer with you and use it when you are unable to wash your hands. Use a hand sanitizer with at least 60 percent alcohol.
Try to also avoid live sporting events, Thanksgiving Day parades and Black Friday shopping this year.
Roby represents Alabama's 2nd Congressional District and will be retiring at the end of the year. Aderholt represents Alabama's 4th Congressional District and was re-elected to the 117th Congress.