BamaCarry To Hold Legislative Kickoff Event Saturday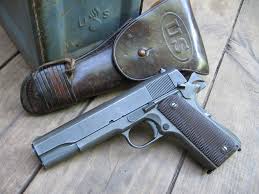 By Brandon Moseley
Alabama Political Reporter
Prominent Second Amendment activist and firearms instructor, Jan Morgan will be the featured speaker at the BamaCarry event in Pelham Saturday, February 21, from 9:30 am til 5:00 pm at 500 Amphitheater Road just off of Hwy 119.
The 2015 Alabama Firearms Freedom Conference and Legislative Kickoff features speakers: Jan Morgan, Alabama Secretary of State John Merrill (R), Alabama State Senator Gerald Allen (R), and Wild Bill for America.
Sen. Gerald Allen has sponsored a bill allowing all lawful Alabama gun owners the right to have a loaded gun in their personal vehicles. Under current law that requires possessing a valid concealed carry permit. Law enforcement groups in Alabama have opposed past efforts to allow guns in cars.
BamaCarry boasts almost 10,000 members from across Alabama and promotes less government restrictions on the ability of Alabamians to exercise their Second Amendment rights.
The event is being billed as the largest Gun Rights Freedom Rally ever in Alabama. The doors open at 9 am. A shooting simulator will be available, for a fee and lunch is included with the $20 price of admission. Handguns are welcome either concealed or open carry but must remain holstered for the duration of the event.
BamaCarry cofounder Eddie Fulmer is scheduled to be the first speaker at 9:30.
Senator Gerald Allen (R) at 10:00 am.
Former State Senator Scott Beason (R) at 10:45.
Wild Bill speaks at 11:15.
Lunch is at 11:45, Music is provided by the band "Swift Kick."
At 1:00 pm Jan Morgan will be the speaker
1:45 Jason Tulley's attorney will speak on his case. Tulley was convicted under a Jacksonville city ordinance banning the open carry of firearms in public places, even though open carry is legal under State law.
Former state representative Joe Hubbard (D) will be the 2:45 speaker. Hubbard is the attorney for BamaCarry co-founder Robert Kennedy, who was arrested when he attempted to vote in Shelby County while open carrying his firearm.
Alabama Secretary of State John Merrill will be the next speaker.
At 4:00 pm Mike Vanderbogh who was involved in exposing the "Fast and Furious" scandal. In Fast and Furious, thousands of guns flowed from the U.S. on ATF orders to murderous drug cartels in Mexico. The case yielded no convictions. The guns trafficked by the US government contributed to numerous murders, including the death of a US border patrol agent.
Billy Denton will make the closing remarks at 4:30 pm.
According to the group's mission statement, "BamaCarry (a non-profit corporation) exists to educate and inform Alabama Citizens concerning their rights protected by the Constitution of the United States and the Constitution of the State of Alabama. BamaCarry centers on the Right to Keep and Bear Arms. We strive to restore, protect and maintain these Rights, given us by our Creator and protected by our Constitution, by educational programs and legal means if necessary, We proudly defend the Constitutional Rights of Alabama Citizens to carry a weapon in defense of Self and State."
Seating is limited.
USDA is seeking rural energy grant applications
The deadlines to apply for grants is Feb. 1, 2021, and March 31, 2021. Applications for loan guarantees are accepted year-round.
United States Department of Agriculture Deputy Under Secretary for Rural Development Bette Brand on Wednesday invited applications for loan guarantees and grants for renewable energy systems, and to make energy efficiency improvements, conduct energy audits and provide development assistance.
The funding is being provided through the USDA's Rural Energy for America Program, which was created under the 2008 Farm Bill and reauthorized under the 2018 Farm Bill. This notice seeks applications for Fiscal Year 2021 funding.
The deadlines to apply for grants is Feb. 1, 2021, and March 31, 2021. Applications for loan guarantees are accepted year-round.
REAP helps agricultural producers and rural small businesses reduce energy costs and consumption by purchasing and installing renewable energy systems and making energy efficiency improvements in their operations.
Eligible systems may derive energy from wind, solar, hydroelectric, ocean, hydrogen, geothermal or renewable biomass (including anaerobic digesters).
USDA encourages applications that will support recommendations made in the Report to the President of the United States from the Task Force on Agriculture and Rural Prosperity to help improve life in rural America.
Applicants are encouraged to consider projects that provide measurable results in helping rural communities build robust and sustainable economies through strategic investments.
Key strategies include achieving e-Connectivity for rural America, developing the rural economy, harnessing technological innovation, supporting a rural workforce and improving quality of life. For additional information, see the notice in the Federal Register.