AEA President Sets New Course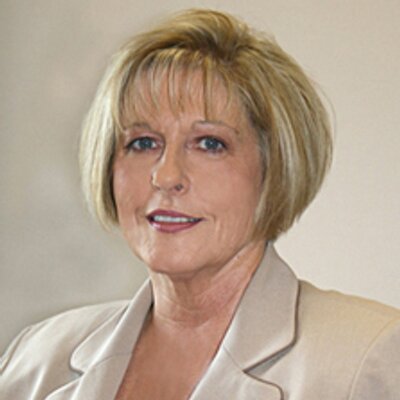 Staff Report
Remarks by ANITA GIBSON, PRESIDENT ALABAMA EDUCATION ASSOCIATION, Reporting out on behalf of the Board of Directors of the Alabama Education Association
As Prepared for delivery:
Good morning and I welcome you to this meeting of the Board of the Alabama Education Association.
Our first order of business today is for me to stand and report on behalf of the board on actions this board took yesterday.
The Alabama Education Association (AEA) has faced many threats over the years and has always prevailed.  AEA faced another serious threat that we have begun to address to ensure the association is on a positive path forward.
In a September letter to Association members and leaders, retired Alabama Education Association (AEA) Executive Secretary-Treasurer Dr. Paul Hubbert alerted the association's leadership of  "an immediate danger, in fact crisis" as related to AEA's current finances. Dr. Hubbert's letter attributed the crisis to financial challenges, declining membership, risky investments, and the loss of influence. Dr. Hubbert called for AEA to conduct an independent audit of the Association's finances.
The AEA board immediately called for and saw completed a comprehensive independent audit of AEA's finances and operations. The board was briefed in detail on the findings of the audits yesterday and the recommended remedies and actions we must take to ensure we can restore our Association to its former strength and vitality. The audit affirmed serious concerns about a lack of financial controls, appropriate checks and balances and substantial evidence of the failure of our Executive Secretary-Treasurer to meet his obligations toward the sound financial operation of AEA.
As a result, the board passed a motion to provide NOTICE TO THE CURRENT EXECUTIVE SECRETARY TREASURER OF A PRE-TERMINATION HEARING.
This was a difficult decision by the Board but one that was necessary to close a difficult chapter in AEA's recent past and turn to meet the challenges and opportunities ahead. We cannot and we will not dwell on the past but must move forward and build for the future.
We must address as an Association the losses suffered by AEA over the last several years. Today, we have begun the process to face these challenges head on, to right the ship, and put AEA on a better path for the future.
We must take steps to return AEA to strength and vibrancy. The recommendations laid out in the audit reports plot a path to financial and operational stability. We could not have accomplished that without the leaders of this Board coming together to act in concert to put our Association on a sounder footing.
To ensure the efficient and effective implementation of the financial and operational plans for AEA, the board passed a motion to request that NEA partner with AEA so that swift and appropriate action can be taken to safeguard AEA and its members.
Through this partnership we can access national expertise and resources to put in place the financial and operational changes needed to ensure the strength of our association. And, while we have the partnership, it is Alabama leaders that took action to create solutions for this association and it will be Alabama values and leaders that will be a guiding light for our association as we chart a new course.
As a result of the leadership of this Board and the actions yesterday, we are ready to turn the page and we are ready to redouble our efforts to fight for the needs of our students, our schools and Alabama's educators.
In less than two weeks we will see the start of a new legislative session with a host of opportunities and challenges.
We must continue our fight against the creation of charters that will rob our community schools of funding and local control.
We must renew our efforts to secure funding for libraries, technology, textbooks and other resources our students need to compete in the 21st century.
We must ensure that all education professionals receive adequate compensation and fully funded healthcare and retirement benefits.
Our house will be set in order, but now we must turn our sights from our house to the preservation of the school house and the support of each and every student and adult in those schools and ensuring that no matter what zip code they live in, regardless of their family income or the color of their skin, that each and every student has the time, tools and resources to be successful.
Alabama hospitals nearing COVID-19 summer surge levels
Wednesday was the 18th straight day with more than 1,000 people in hospitals in Alabama with COVID-19. 
Alabama hospitals reported caring for 1,483 people infected with COVID-19 on Wednesday, the highest number of patients since Aug. 11, when the state was enduring its summer surge. Wednesday was also the 18th straight day with more than 1,000 people in hospitals in Alabama with COVID-19. 
The seven-day average of hospitalizations was 1,370 on Wednesday, the 36th straight day of that average rising. The Alabama Department of Public Health reported 2,453 new cases Wednesday. The 14-day average of new cases was — for the eighth day in a row — at a record high of 2,192. 
Across the country, more than 80,000 people were hospitalized for COVID-19 on Tuesday, a record high and the 15th straight day of record hospitalizations nationwide, according to the COVID Tracking Project, a coronavirus tracking website.
The CDC this week recommended people not travel for Thanksgiving to help prevent the spread of coronavirus. 
"The only way for us to successfully get through this pandemic is if we work together," said Dr. Kierstin Kennedy, UAB's chief of hospital medicine, in a message Tuesday. "There's no one subset of the community that's going to be able to carry the weight of this pandemic and so we all have to take part in wearing our masks, keeping our distance, making sure that we're washing our hands." 
Kennedy said the best way she can describe the current situation is "Russian Roulette." 
"Not only in the form of, maybe you get it and you don't get sick or maybe you get it and you end up in the ICU," Kennedy said, "but if you do end up sick, are you going to get to the hospital at a time when we've got capacity, and we've got enough people to take care of you? And that is a scary thought." 
The Alabama Department of Public Health on Wednesday reported an increase of 60 confirmed and probable COVID-19 deaths. Deaths take time to confirm and the date a death is reported does not necessarily reflect the date on which the individual died. At least 23 of those deaths occurred in November, and 30 occurred in other months. Seven were undated. Data for the last two to three weeks are incomplete.
As of Wednesday, at least 3,532 Alabamians have died of COVID-19, according to the Department of Public Health. During November, at least 195 people have died in Alabama from COVID-19. But ADPH is sure to add more to the month's tally in the weeks to come as data becomes more complete.
ADPH on Wednesday announced a change that nearly doubled the department's estimate of people who have recovered from COVID-19, bringing that figure up to 161,946. That change also alters APR's estimates of how many cases are considered active.
ADPH's Infectious Disease and Outbreak team "updated some parameters" in the department's Alabama NEDSS Base Surveillance System, which resulted in the increase, the department said.